Figurine "Okimono"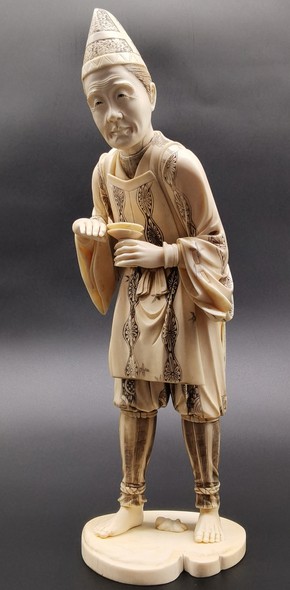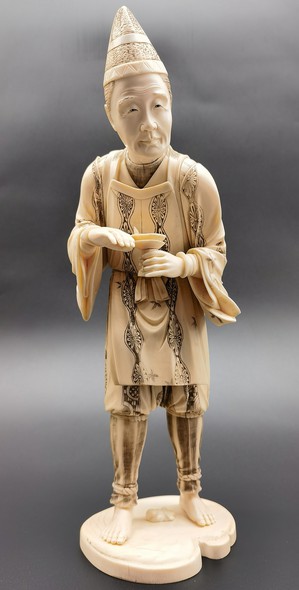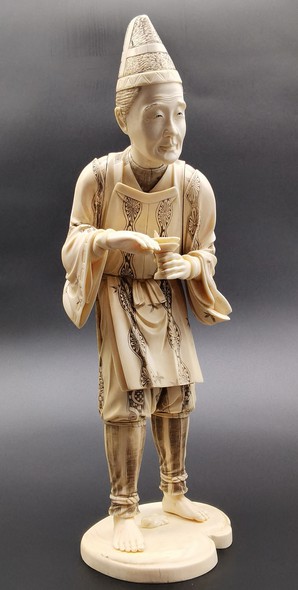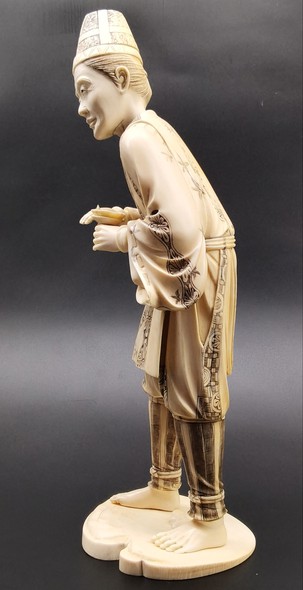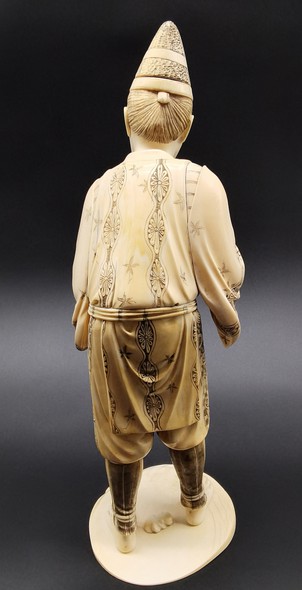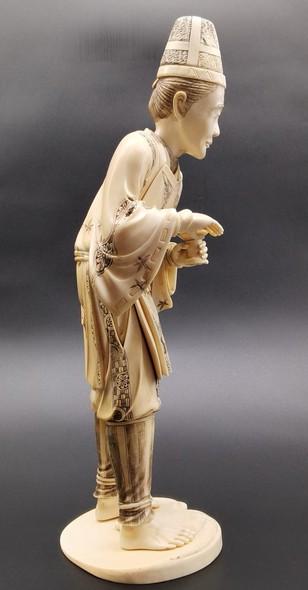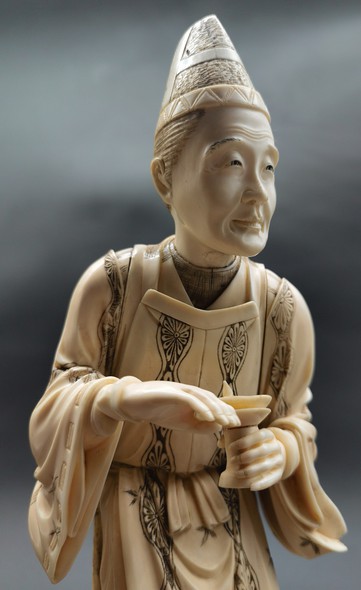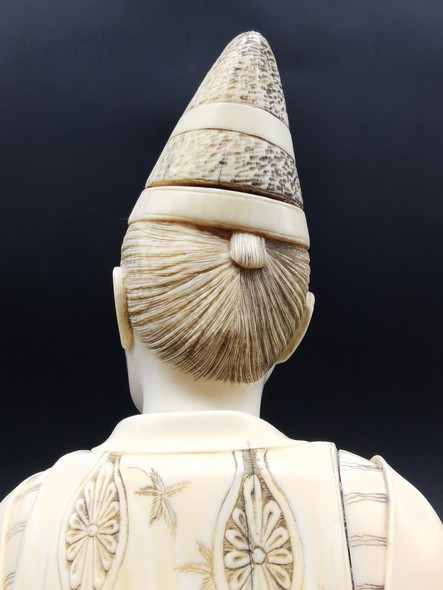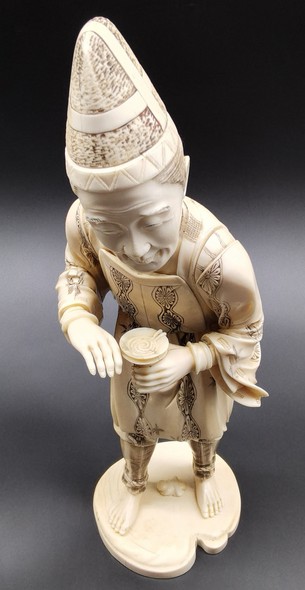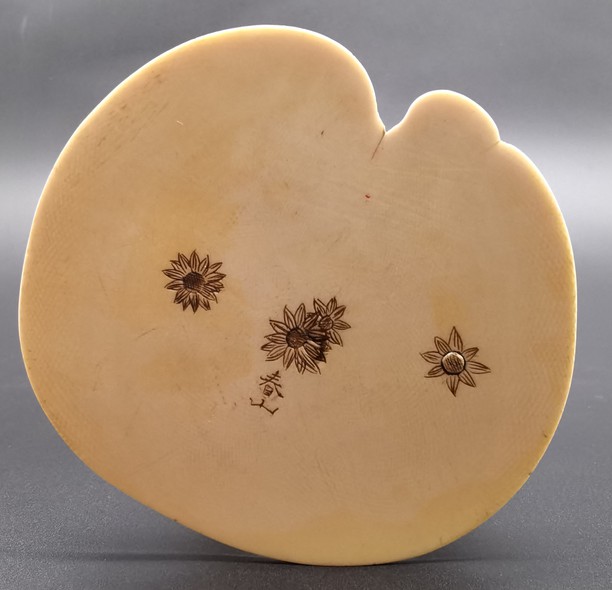 Figurine "Okimono", Japan, Meiji period 1868-1912
The item bears the signature of the author - two hieroglyphs 春山 (Haruyama).Kanai Haruyama is one of the famous masters in Japan, his works are presented in the collection of the State Museum of Oriental Art.The unique sculpture is made of bone, completely hand carved with engraving elements using the scrimshaw technique.Scrimshaw is a type of bone carving that includes engraving and coloring of the design. Appeared as a direction in the XVIII century on fishing and whaling ships in the United States. Initially, whale bone, shark and sperm whale teeth, as well as walrus tusks served as the main material for creating scrimshows.Okimono is a work of Japanese arts and crafts, a figurine designed to decorate the interior. Historically, the term okimono referred to small sculptures or decorative objects placed in the tokonoma of a traditional Japanese dwelling. In the traditional European sense, an okimono is a figurine.
Figurine "Okimono"
450 000

Added in Request List

Figurine "Okimono"Ref nr. 02_5387
Галерея «БерсоАнтик» принимает на комиссию и покупает предметы антиквариата!