Antiquarian office-secretary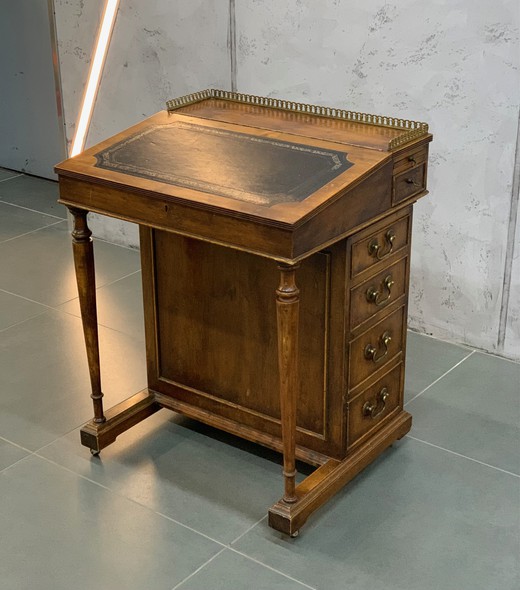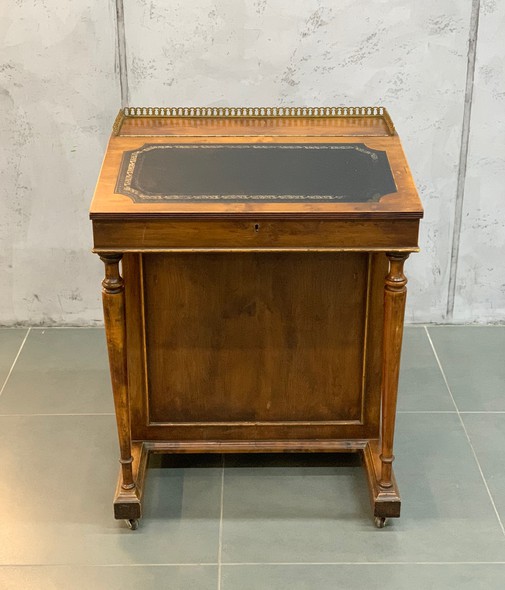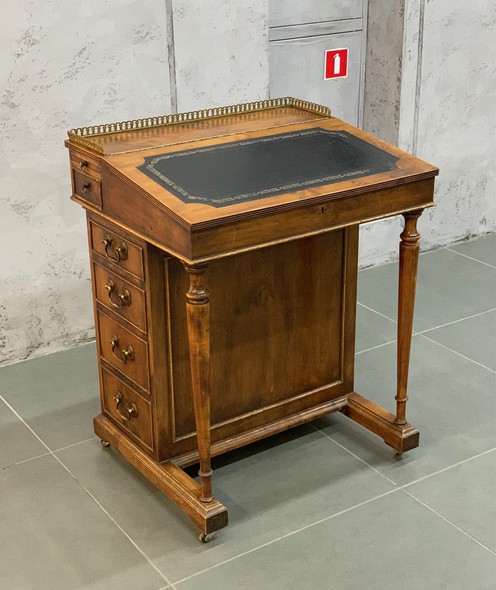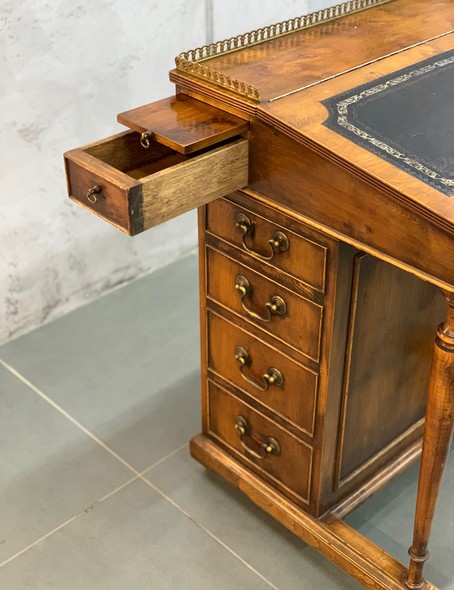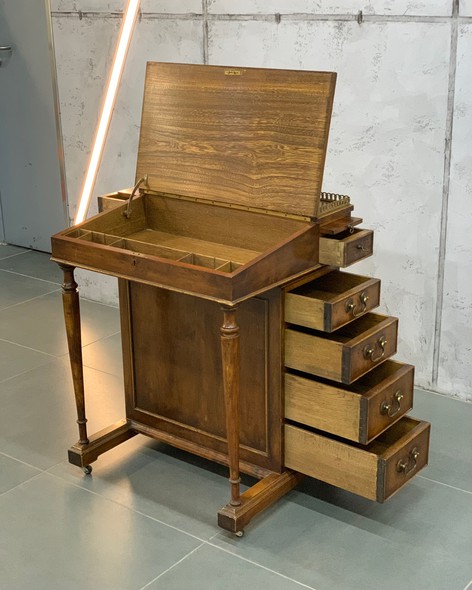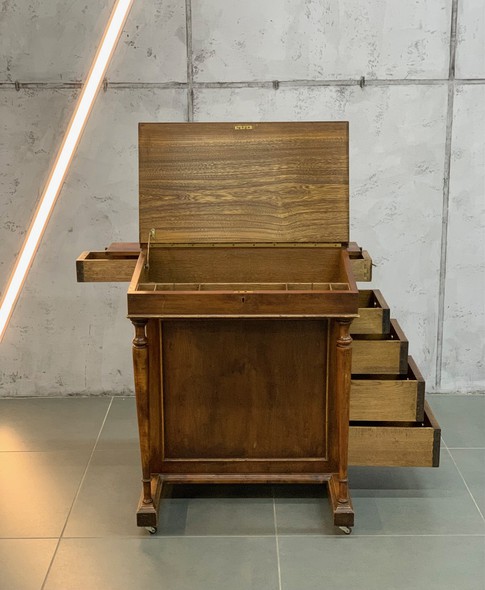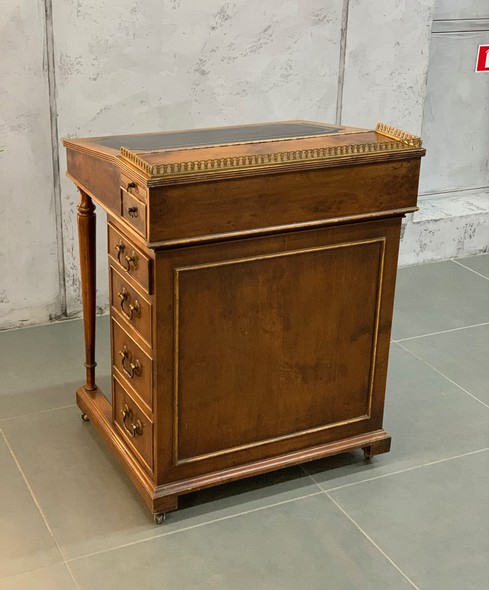 Antique davenport bureau desk. The top of the table is equipped with a through brass balustrade. The writing surface is covered in green leather with gilded edges and when lifted up reveals ample storage space for documents and writing utensils. This davenport has retractable panels on each side of the pedestal. Only one column is equipped with true drawers, while the other is a panel of false drawers, which is typical for tables of this type. The facade is decorated with tapering legs. For ease of movement, the table is equipped with wheels. Europe, XX century.
The origin of the "captain's table", also known as davenport, is associated with the name of a certain captain Davenport. The authenticity of the person has not yet been confirmed, but historically the appearance of the table itself is quite justified. By the end of the 18th century, the English army and navy were scattered around the world, and officers needed comfortable camping furniture. The bureau is very compact and durable, with numerous drawers large and conveniently arranged for the seated person. The davenport bureau was especially convenient for naval officers. The most famous manufacturer of this type of table was the English company "Gillow" from Lancaster.
Antiquarian office-secretary
233 500

Added in Request List

Antiquarian office-secretaryRef nr. 02_5503
Галерея «БерсоАнтик» принимает на комиссию и покупает предметы антиквариата!