Coco-o-Ven Set Antique Painting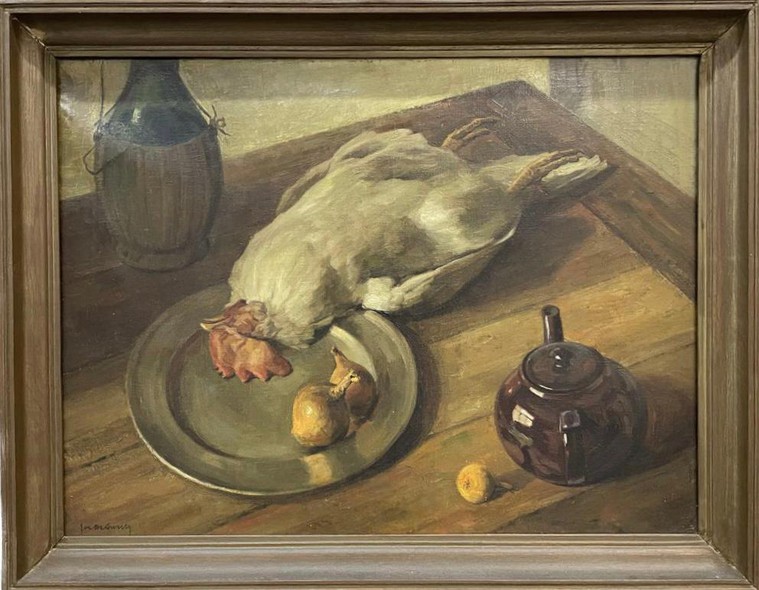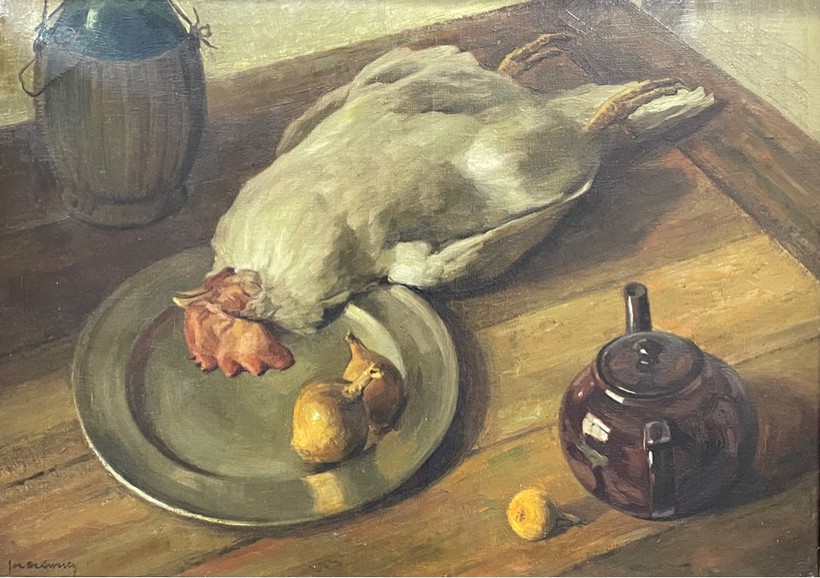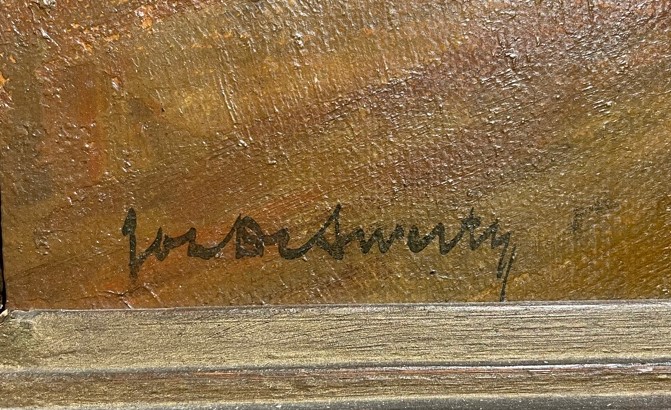 Antique painting "Coque-au-vin set". Made in oil on canvas. France, XX century
Still life with a rooster (Coq au vin) 19th century The picture belongs to the genre of kitchen still life. Food for a simple peasant's dinner is depicted on a rough wooden table. A primitive set of rooster, onions, turnips and wine is included in the basic recipe for the famous French dish coq au vin (cocoon). The artist uses an elevated point of view and brings kitchen utensils to the fore. This diagonal with a metal plate and a teapot is most brightly highlighted and highlighted in color. The rest of the space is built on concentric circles, diverging from this center and, as it were, fading in tone and color. One of these circles includes a rooster, the second - a bottle of wine, the third, almost completely monochrome - corners diagonally to the line of light.The main feature of this variety of still life is the democratism of the subject.
Coco-o-Ven Set Antique Painting
97 300

Added in Request List

Coco-o-Ven Set Antique PaintingRef nr. 02_5558
Галерея «БерсоАнтик» принимает на комиссию и покупает предметы антиквариата!