Original sculpture "Female torso"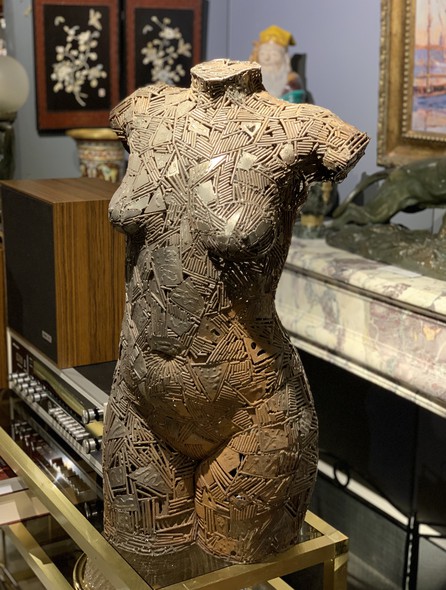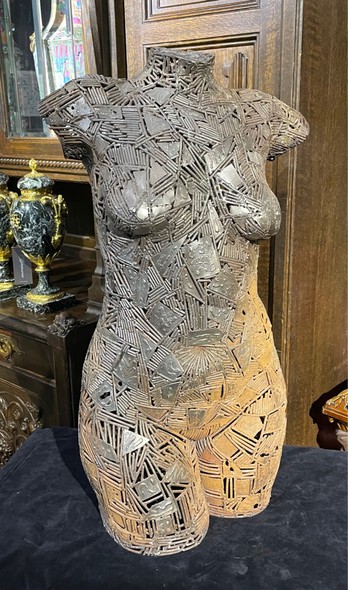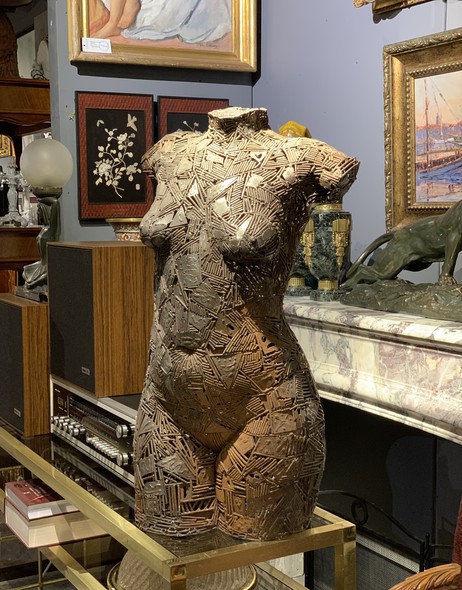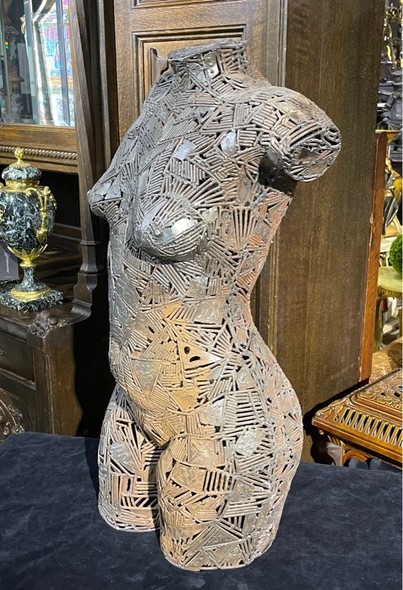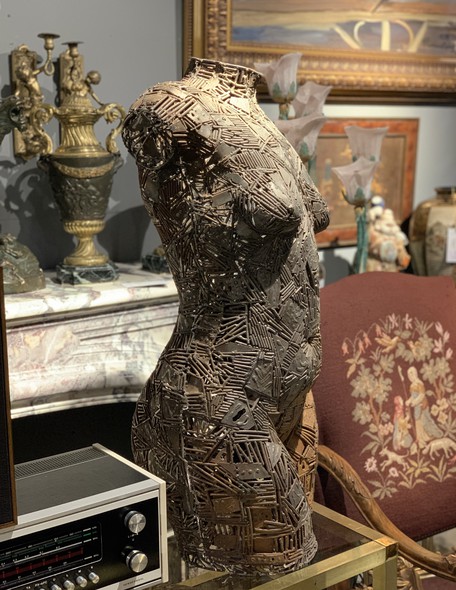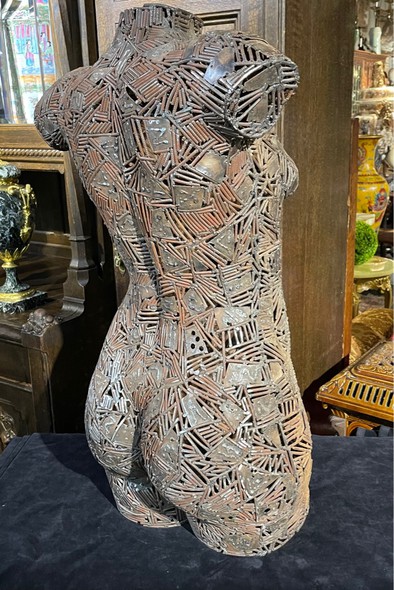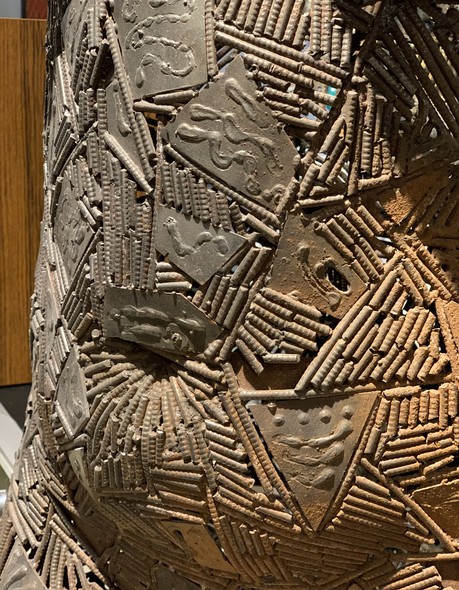 Unusual sculpture "Female torso". It is made of metal elements.
Unusual sculpture "Female torso". Made from metal elements.
Perhaps, in history you will not find such a master who would not sing of the beauty of the human body. This sculpture is similar in image to the Venus de Milo. A little fuller in proportions, it is closer to reality. The goddess Venus is the goddess of love, prosperity, fertility, and also this is one of the planets of the solar system, which at the very beginning of its formation was very similar to the Earth. Venus is the only one of the planets that bears a female name, and not just female, but divine, it was believed that the Roman goddess was distinguished by rare beauty, and the planet discovered at one time shone brighter than all known to astronomers. The beauty goddess was also called the Morning and Evening Star. The chanting of the female body is a tribute to the wisdom, fertility and power of nature, which never ceases to amaze humanity.
The author is Vasily Vladimirovich Kornyushin. Russia, the twentieth century.
Vasily Vladimirovich Kornyushin, sculptor, artist. Graduated from the Vasnetsov Academy of Technical Sciences.(artistic metal), graduated from the higher Stroganov Moscow State Art Academy.(department of monumental sculpture). Member of the Moscow Union of Artists and the Moscow Sculptors' Department. Participant of many youth, regional and Russian exhibitions. In his work, he prefers a combination of different materials and the search for new genres such as sculpture, artistic metal, wood carving, airbrushing and photography.
Original sculpture "Female torso"
850 000

Added in Request List

Original sculpture "Female torso"Ref nr. 02_5596
Галерея «БерсоАнтик» принимает на комиссию и покупает предметы антиквариата!