Antique sculpture "Music of the Sea"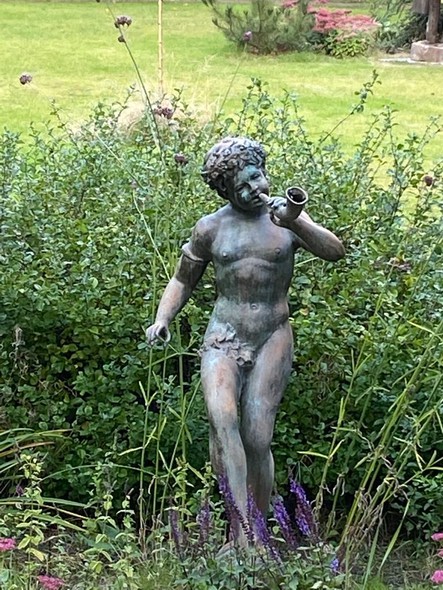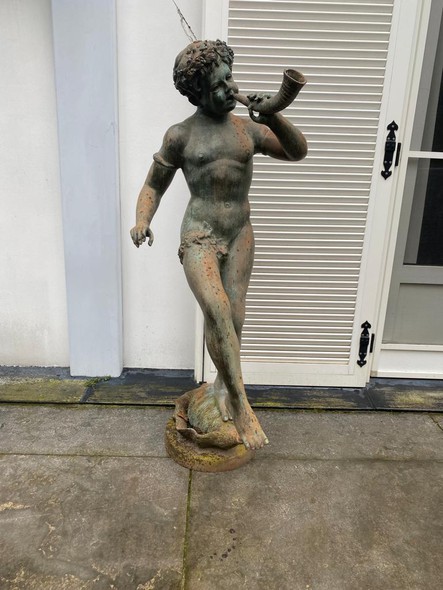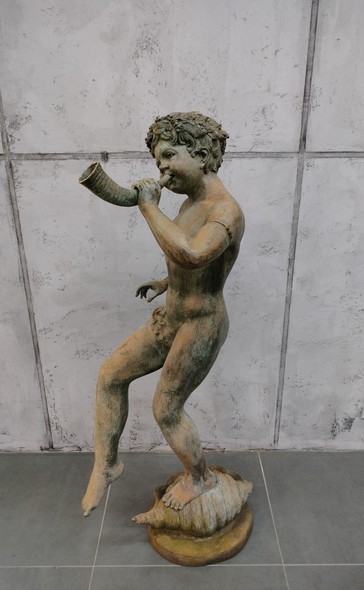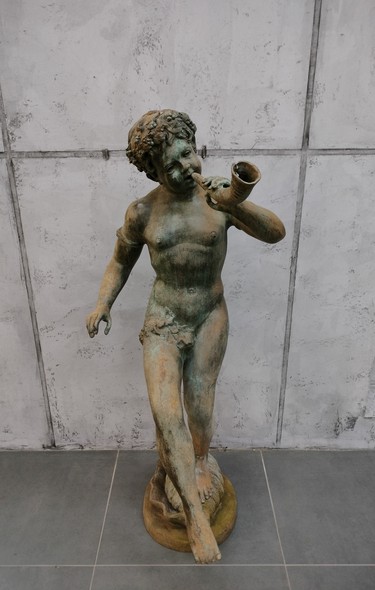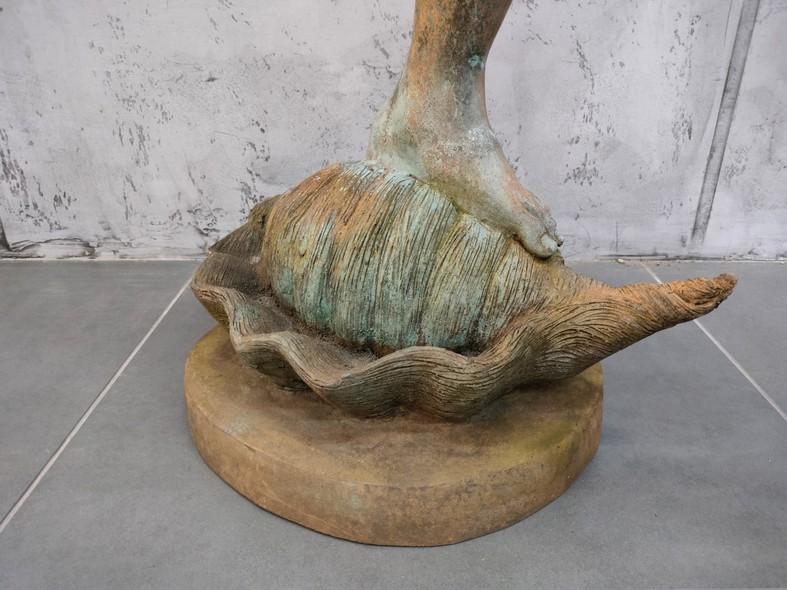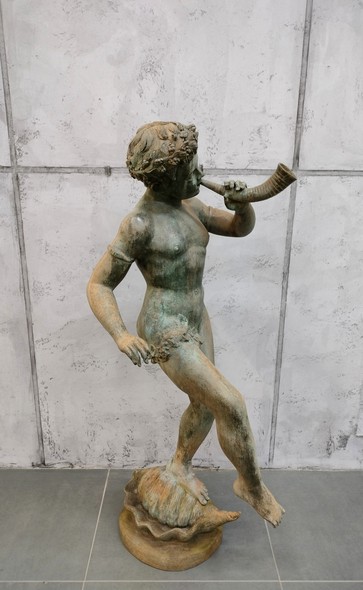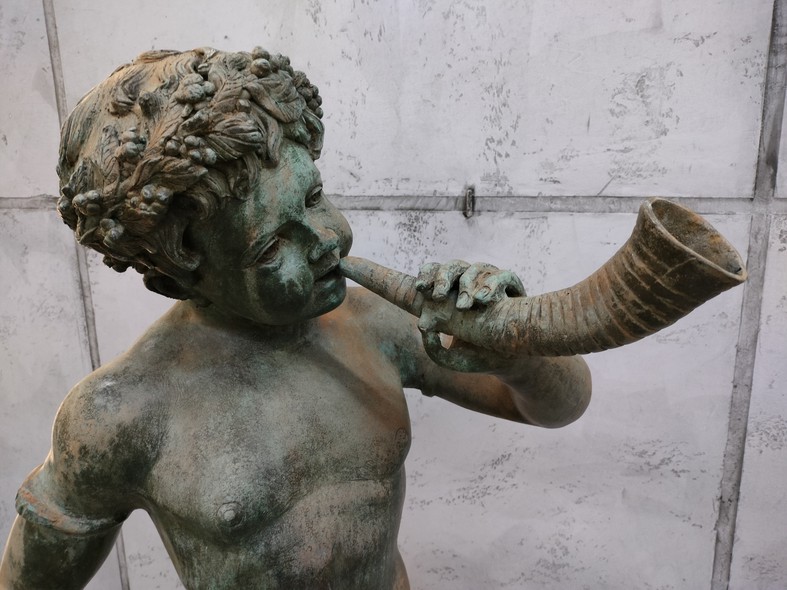 Antique sculpture "Music of the sea". Made from patinated bronze. Previously, the sculpture played the role of a fountain. Europe, XX century.
The sculpture represents a boy playing a horn. Since the Renaissance, images of little boys have been a favorite motif, referring us to the ancient erotes - the gods of love and their retinues. The youth deftly balances on a sea shell, which tells us about his likely belonging to the retinue of the sea god. The Eros used to accompany Poseidon and were often depicted together with the Nereids.