Antique sculpture "Mare with foal"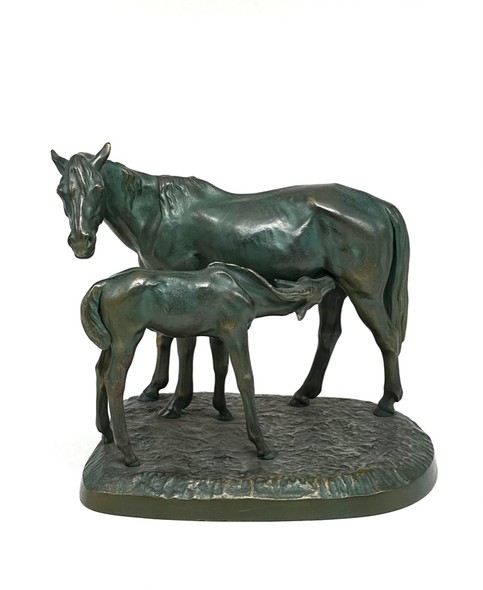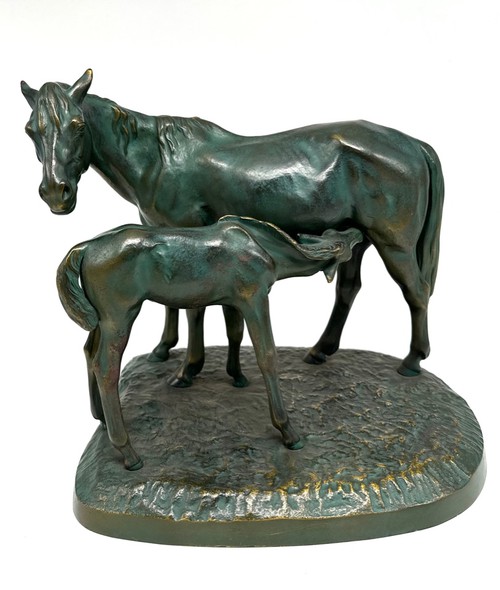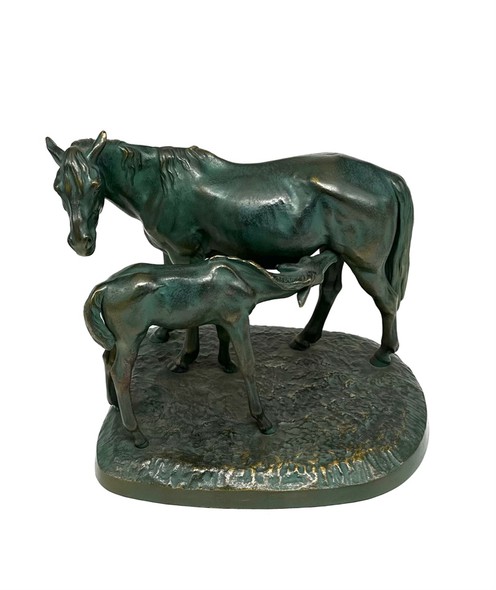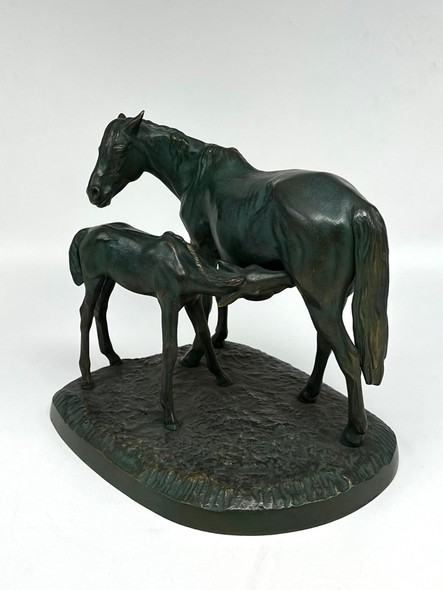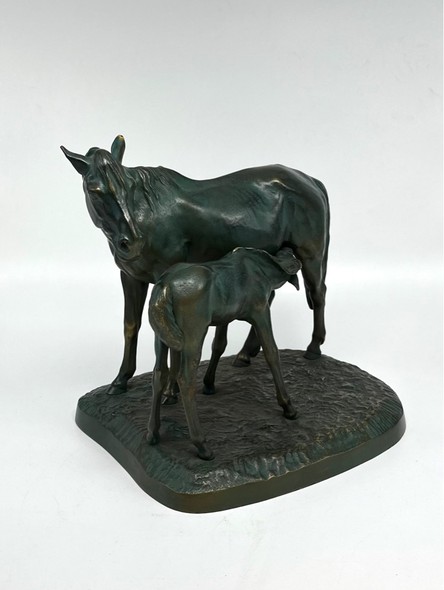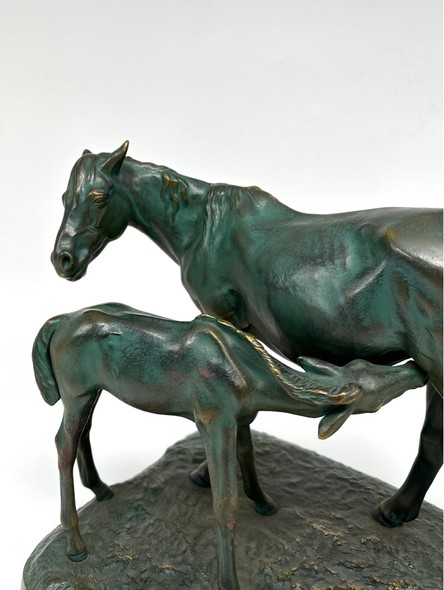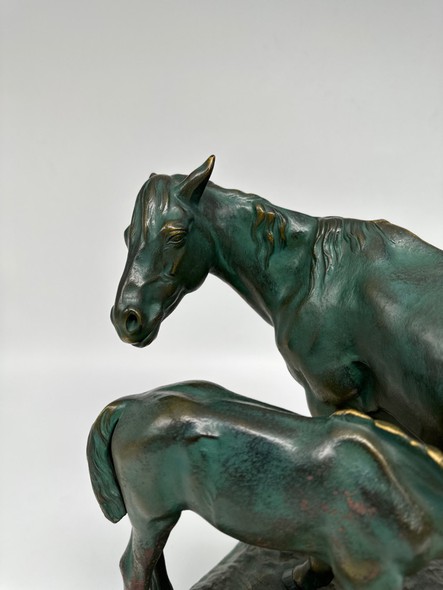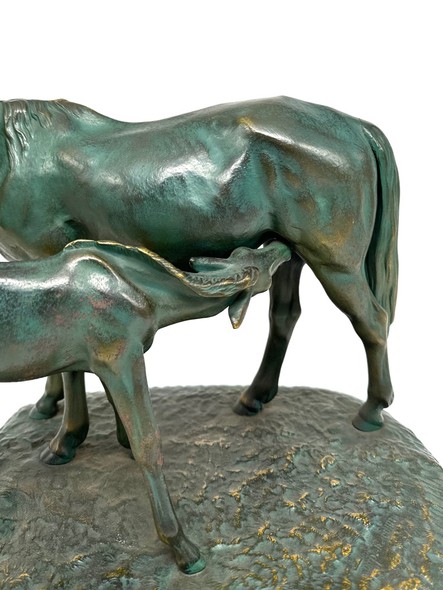 Antique sculpture "Mare with foal". Made from patinated bronze. Muscles and skin of horses are anatomically filigree worked out. In the sculptural composition, special attention is paid to the muzzle and mane of a noble animal. Model author: Petr Karlovich Klodt. Russia, 1969.
Pyotr Karlovich Klodt (1805-1867) is a Russian sculpture and foundry master who gave the animalistic genre to Russian easel sculpture. Born in a family of hereditary military German origin. As a young man, he devoted all his free time to drawing or carving horses from wood. The result of a passionate and independent study of sculpture was participation in the design of the Narva triumphal gates and Anichkov bridge.
The Kaslin Iron Foundry was built in 1749 near Chelyabinsk and Yekaterinburg and is still operating. The plant's products participated in World Exhibitions in Paris and domestic competitive events, at which they deservedly earned respect and honorary awards. In 1896, the plant received the right to use the image of the state emblem. During the Great Patriotic War, the plant produced mines, shells, and then switched back to artistic casting.
Antique sculpture "Mare with foal"
152 700

Added in Request List

Antique sculpture "Mare with foal"Ref nr. 02_5681
Галерея «БерсоАнтик» принимает на комиссию и покупает предметы антиквариата!