Antique chest of drawers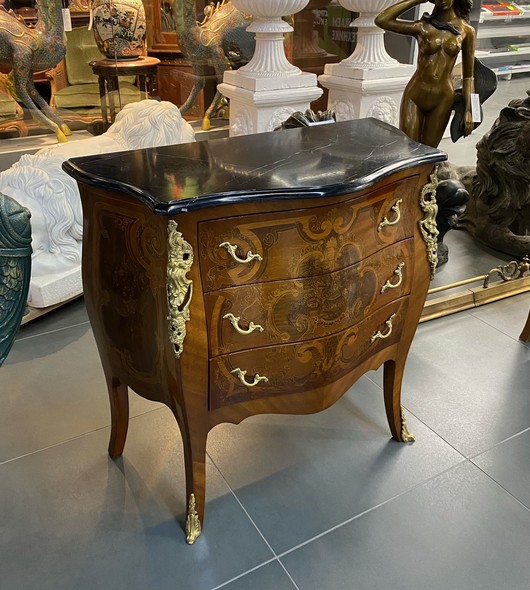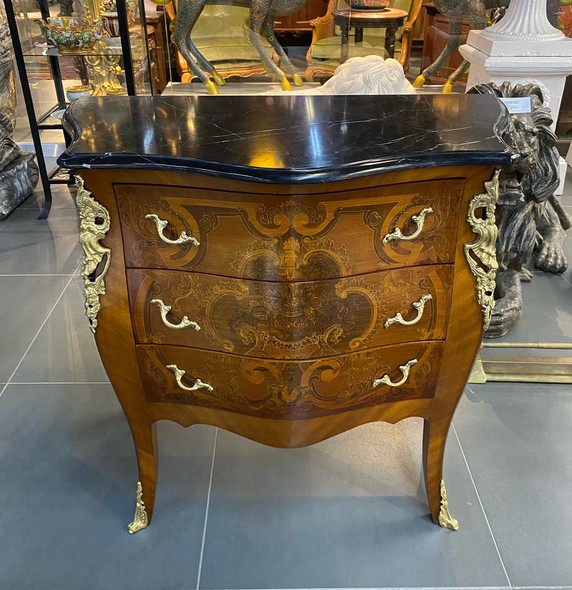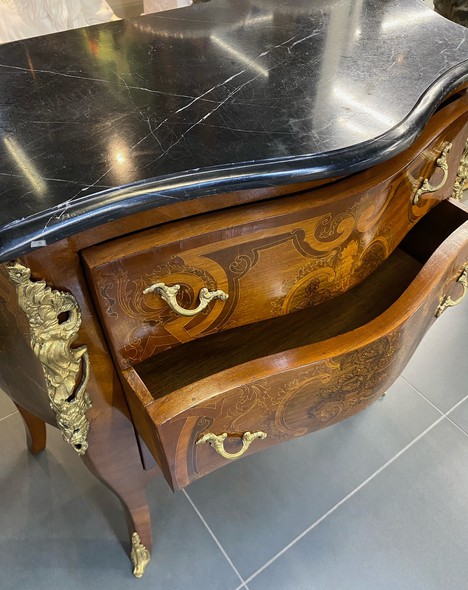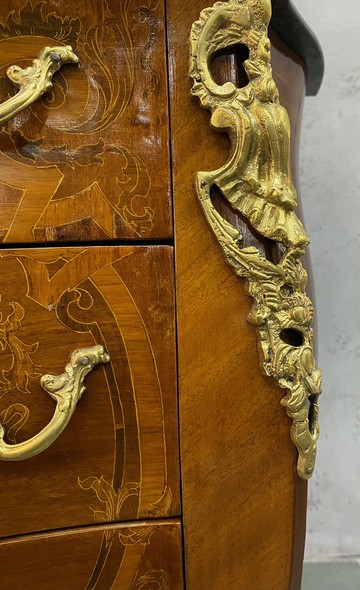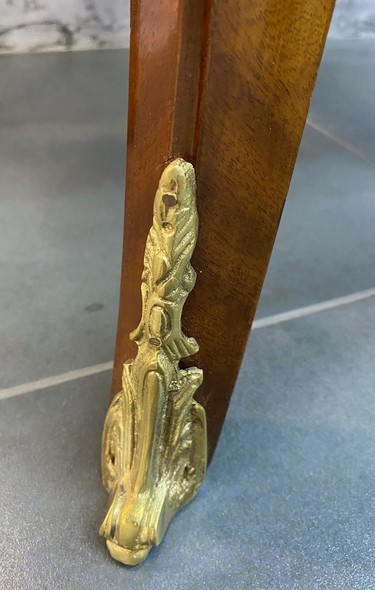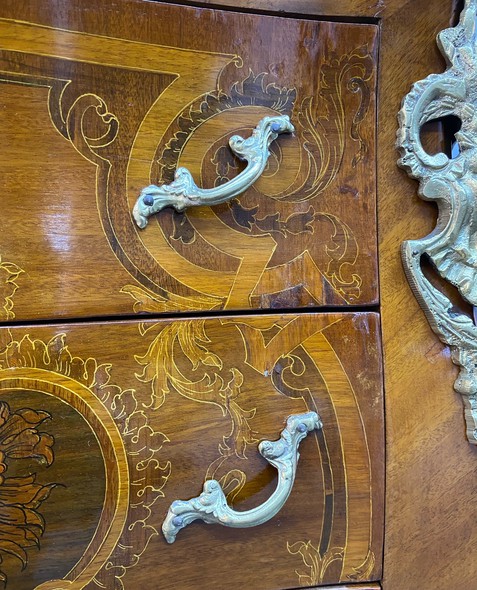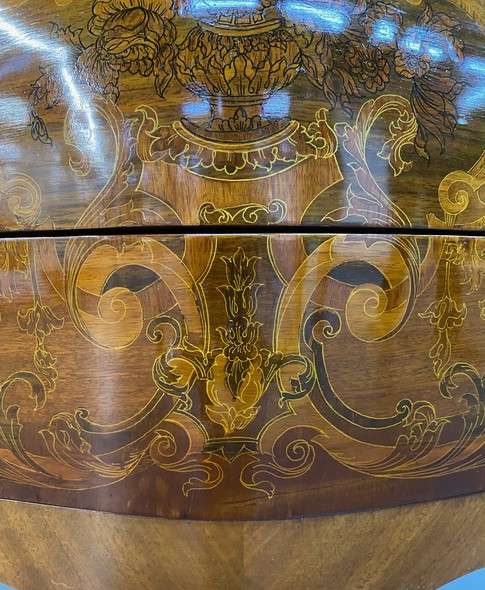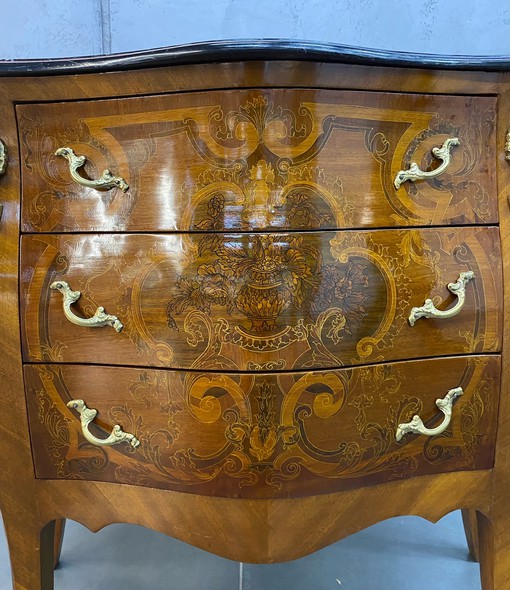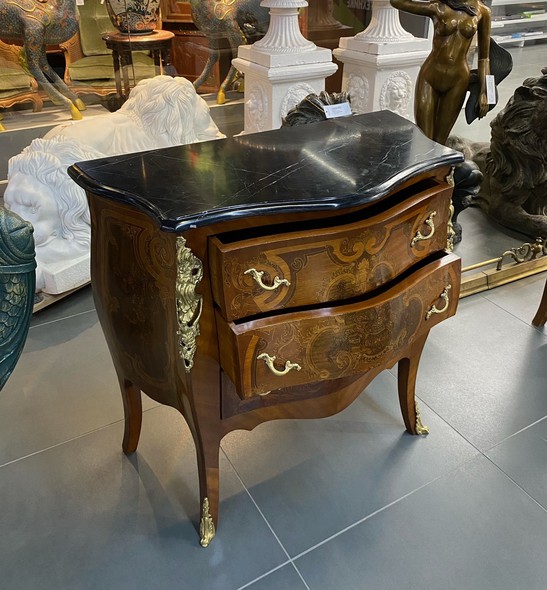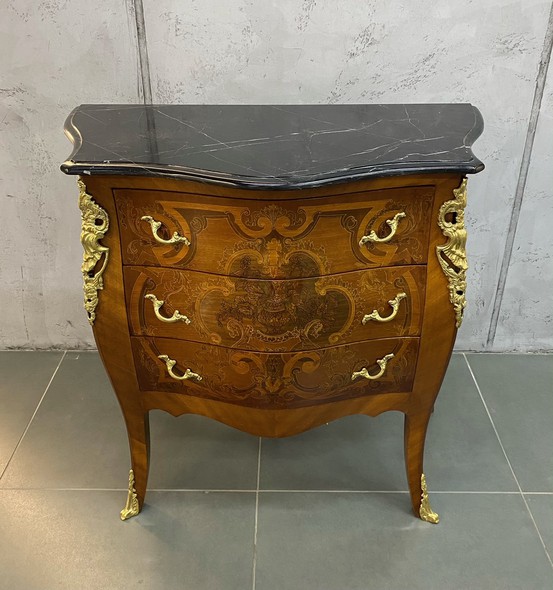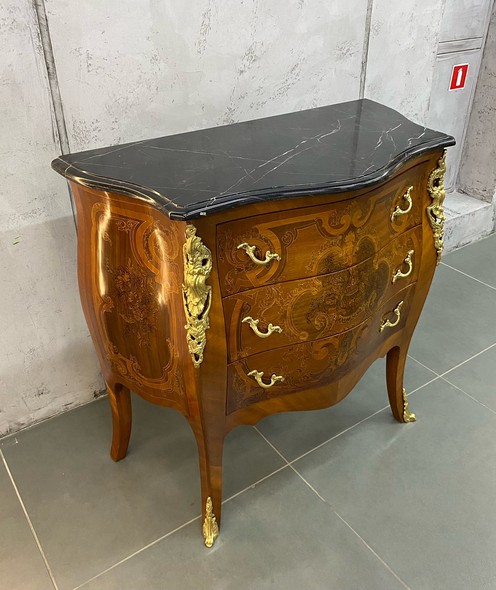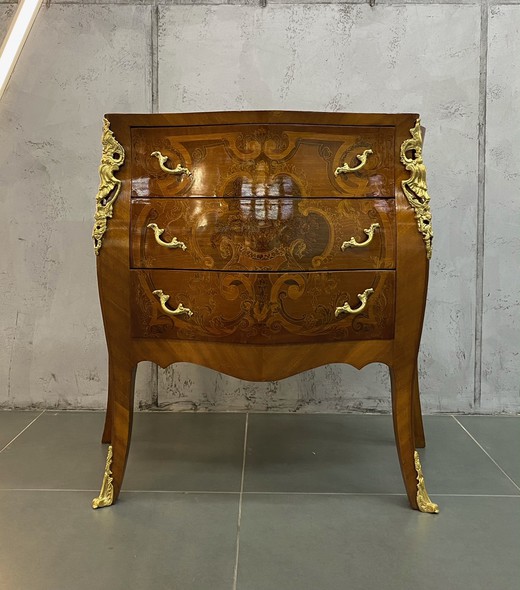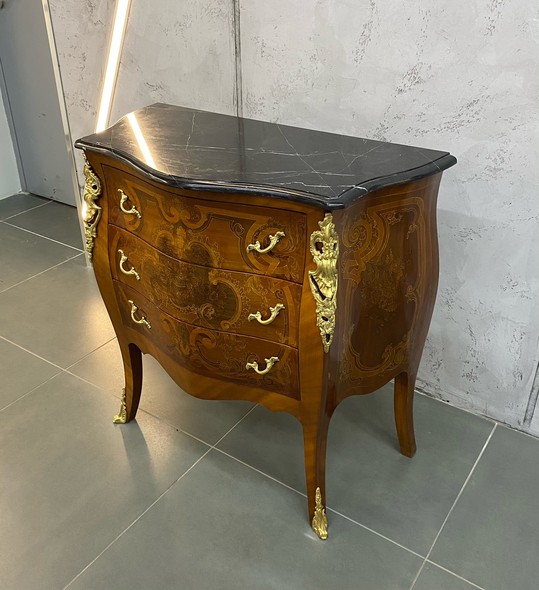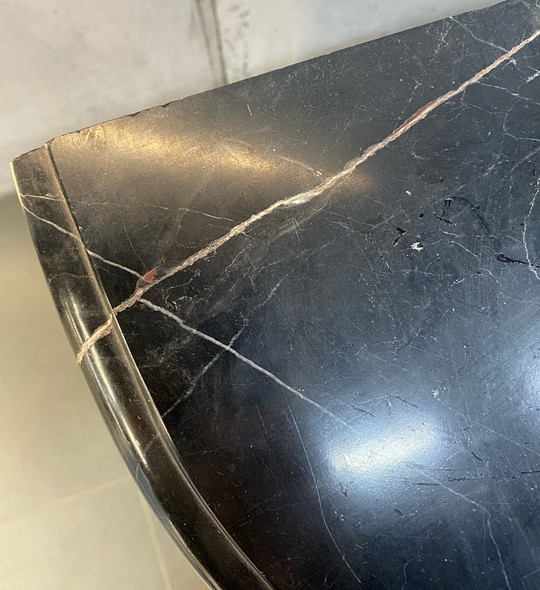 Antique chest of drawers in the style of Louis XV. It is made of wood in the marquetry technique. Equipped with three drawers. The curved facade is decorated with bronze overlays with gilding. Authentic marble countertop, repeating the elegant contours of the chest of drawers in shape. France, XX century.
Under Louis XV, in the first half of the XVIII century, convex chests of drawers became extremely popular with noble nobles.