Bronze sculpture - fountain "Dolphins"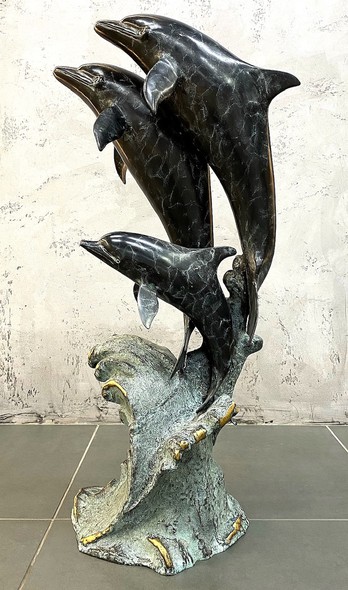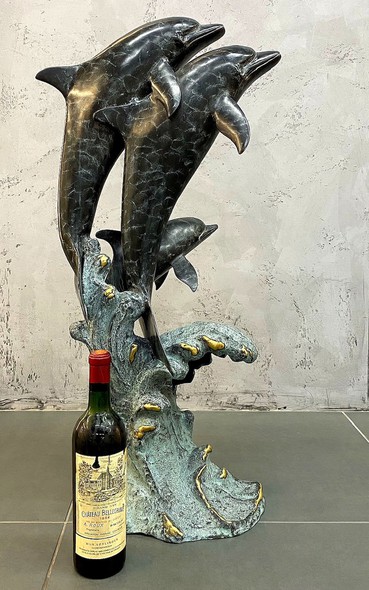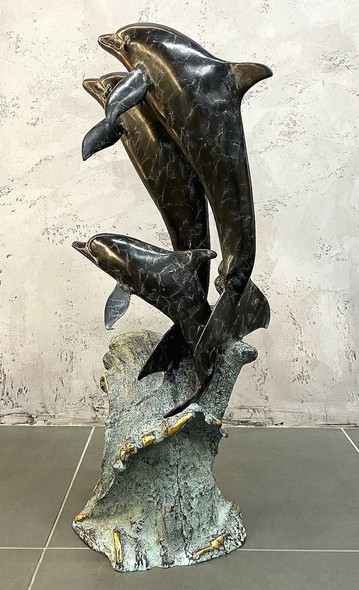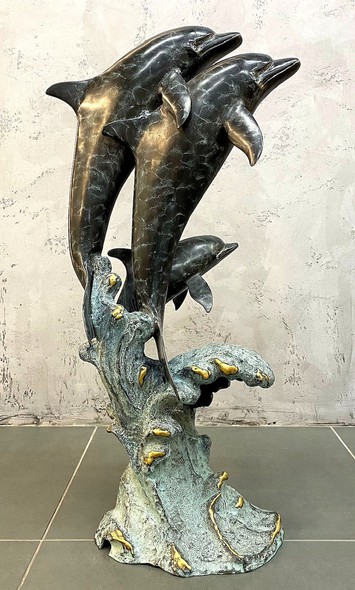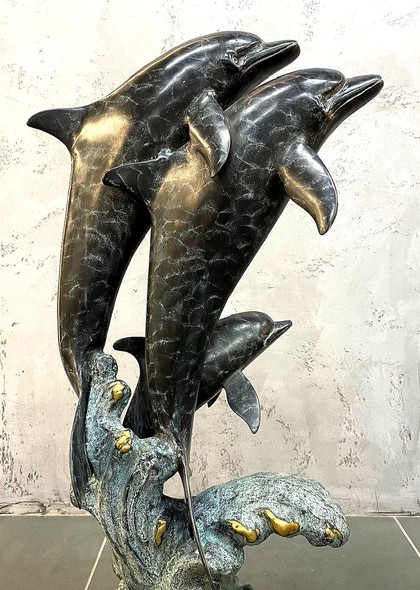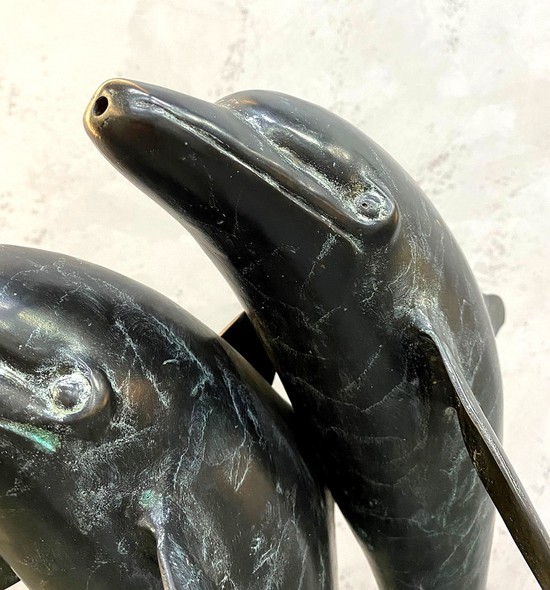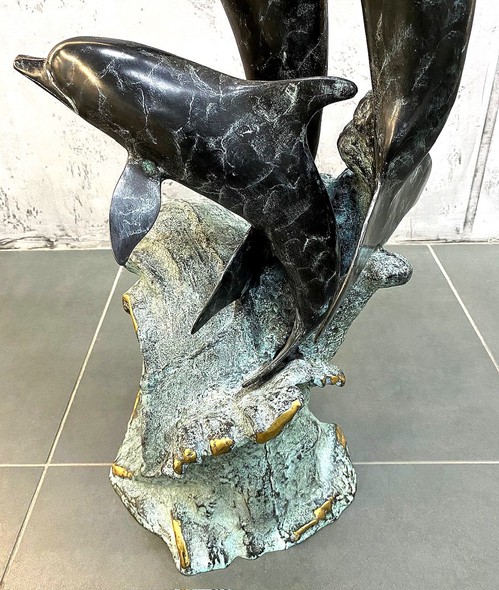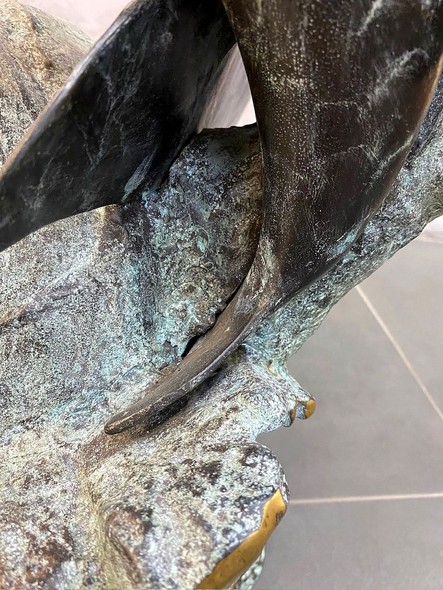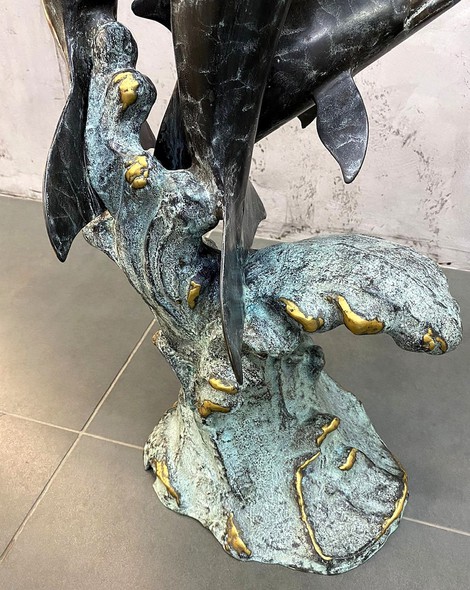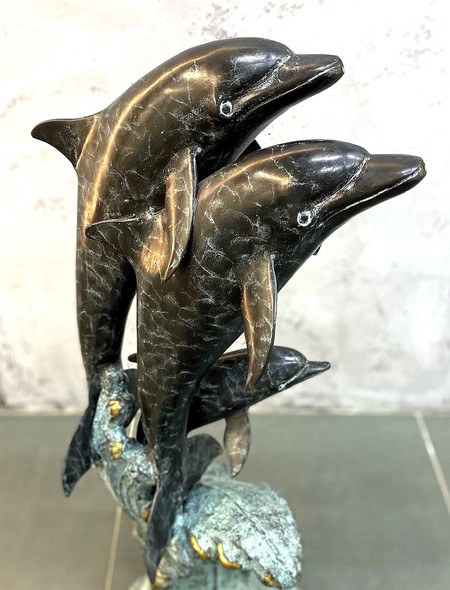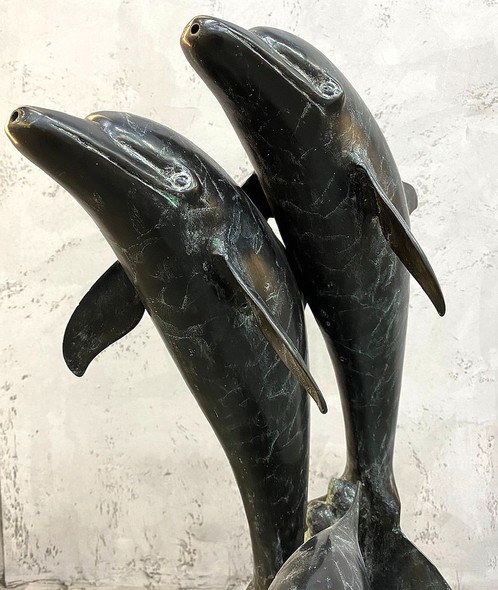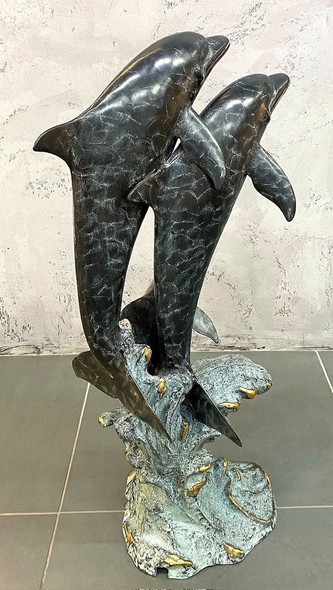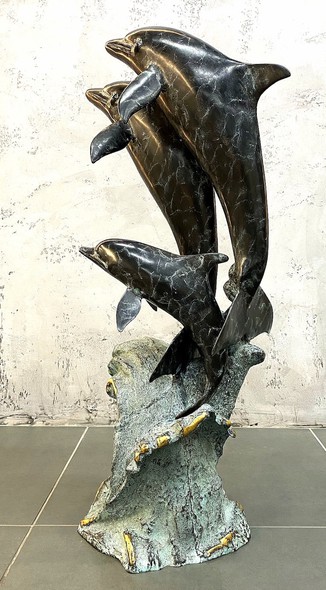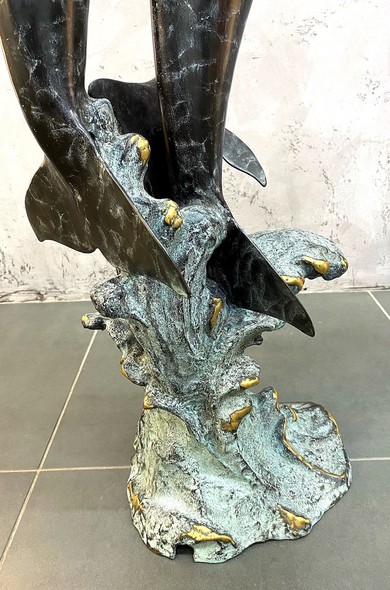 Sculptural composition "Family of Dolphins". Europe, XX century
Made of bronze using the "artistic casting" technique with further patination. The sculptural composition is made in the form of a fountain, but can also be used as an interior decoration. the sculpture is hollow inside, metal tubes pass through it; bottom - inlet for connecting a pump for water supply.
Dolphin is a creature that lives in two elements, sea and air. He serves as a link between the earthly and heavenly, is the king of fish, the savior of shipwrecked people, the guide of souls in the other world.
The dolphin is an allegory of salvation, inspired by ancient legends that portray it as a friend of man. It symbolizes the sea, sea power, safety and speed, freedom, nobility, love, pleasure.