Antique mantel clock "Barry, St. Bernard"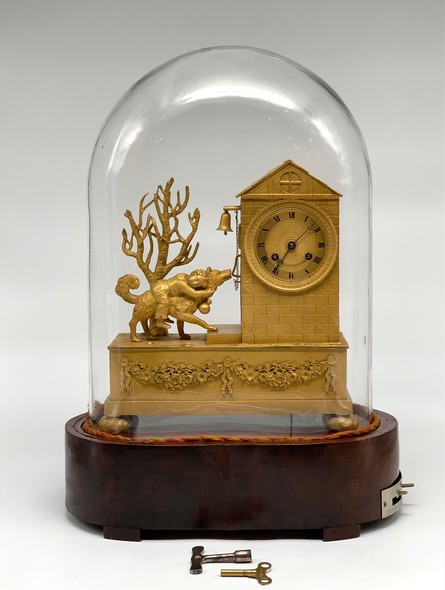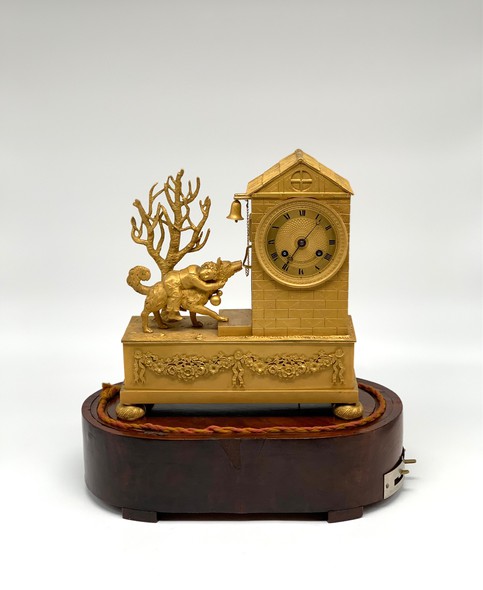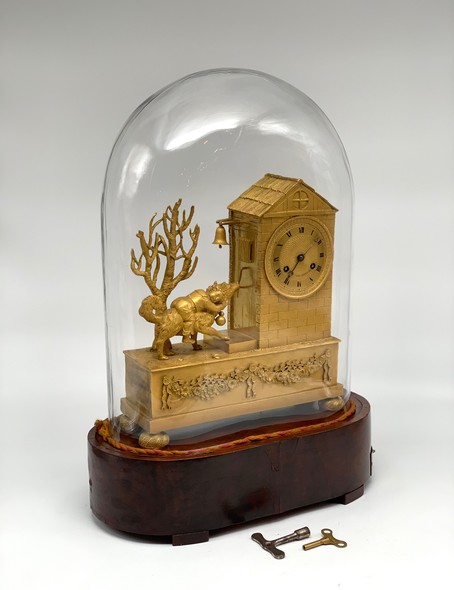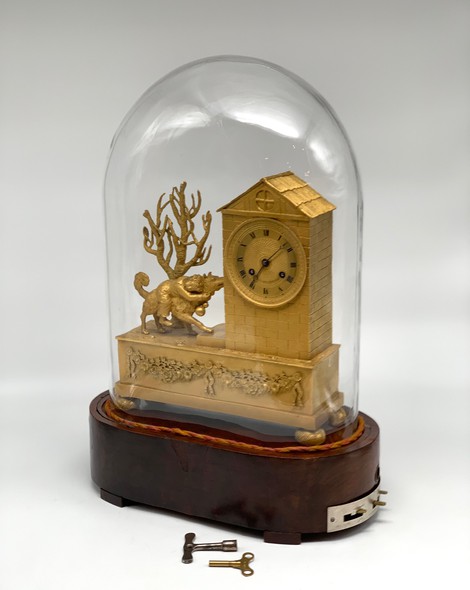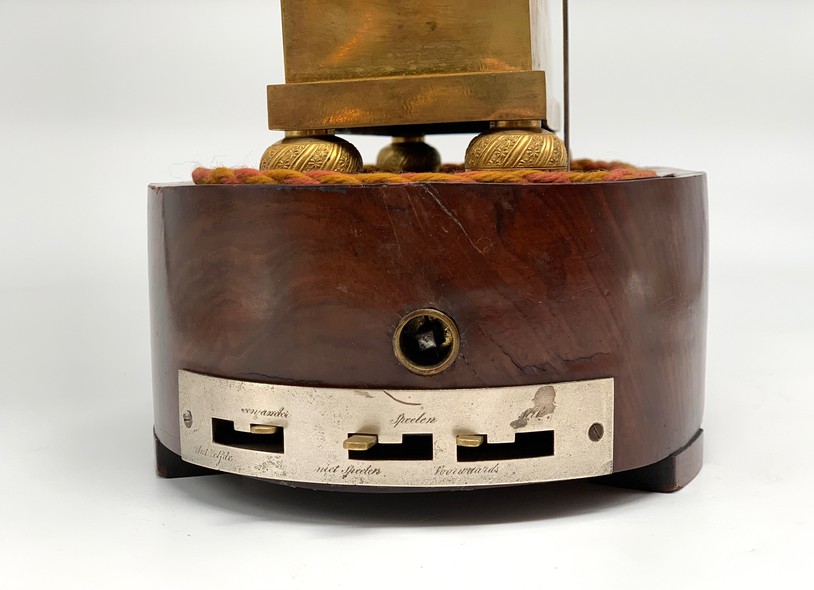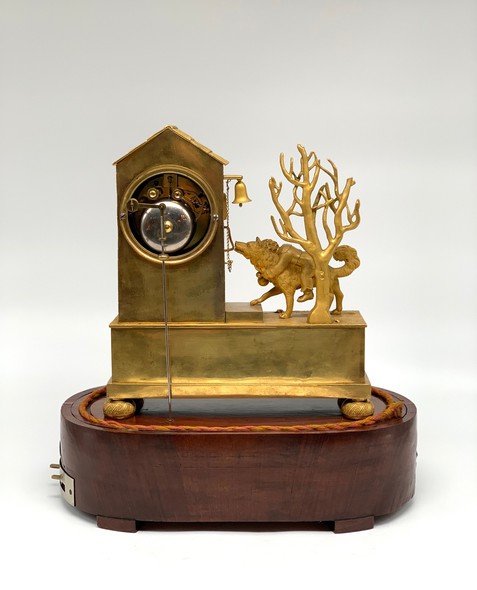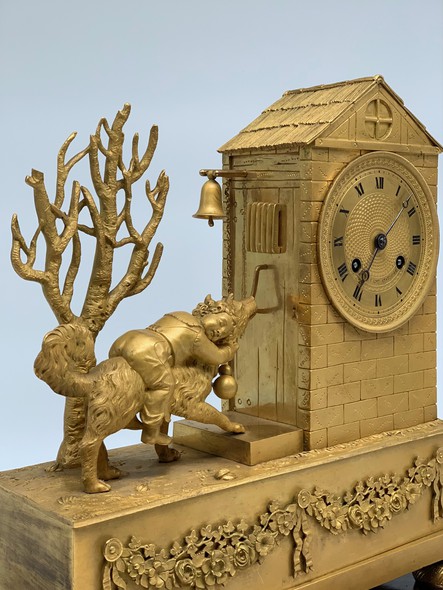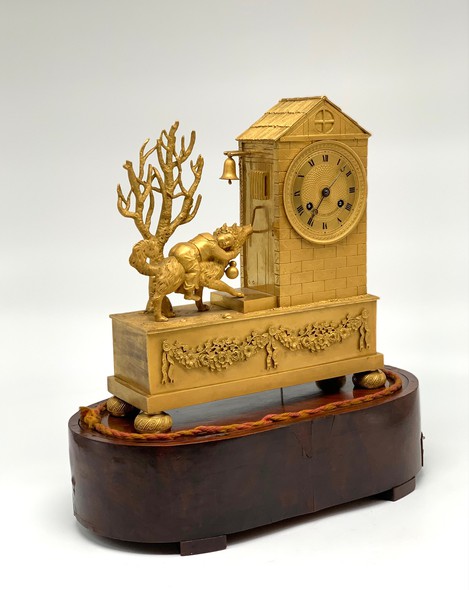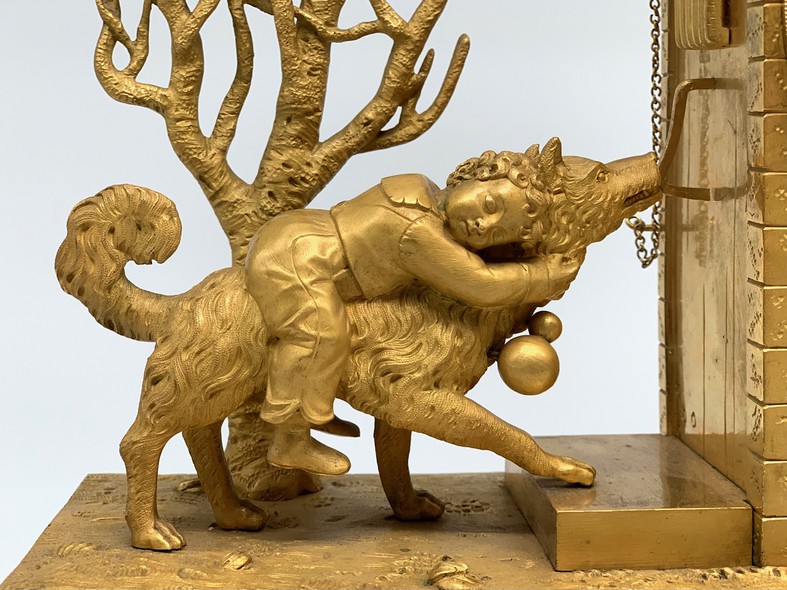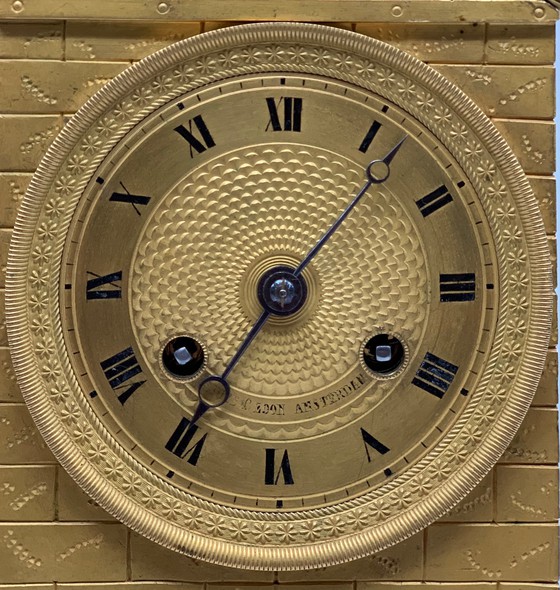 Antique mantel clock. Made of gilded bronze, they have three melodies in the set. France, 19th century (1816).
Rare automatic Empire style watch with 8-day power reserve and chimes every hour and a half. The case is in good condition (the clock dates back to 1816). Coating - fire (mercury) gilding, the classic "ormolu" technique, which in this period refers only to decorative items of the second half of the 17th century. until the 19th century On the body there is a figure of a dog carrying a boy.
This dog is the famous Barry der Menschenretter (1800-1814), of the Alpine Mastiff breed, which was later called St. Bernard, the dog worked in the mountains of Switzerland and Italy at the pass near the Grand Hospital of St. Bernard. Barry was the most famous St. Bernard, credited with saving more than 40 lives, hence one of his nicknames "Menschenretter", the German language life saver. His history and name have been used in literary works, and a monument has been erected to him at the Cimetiere des Chiens near Paris. In the hospital, one dog was always named Barry in memory and honor of a deceased ancestor. In 2004, a foundation was created (Fomdation Barry di Grand Saint Bernard), which was engaged in breeding St. Bernards at the hospital.
Antique mantel clock "Barry, St. Bernard"
2 970 000

Added in Request List

Antique mantel clock "Barry, St. Bernard"Ref nr. 02_9987
Галерея «БерсоАнтик» принимает на комиссию и покупает предметы антиквариата!