Antique Louis XVI style clock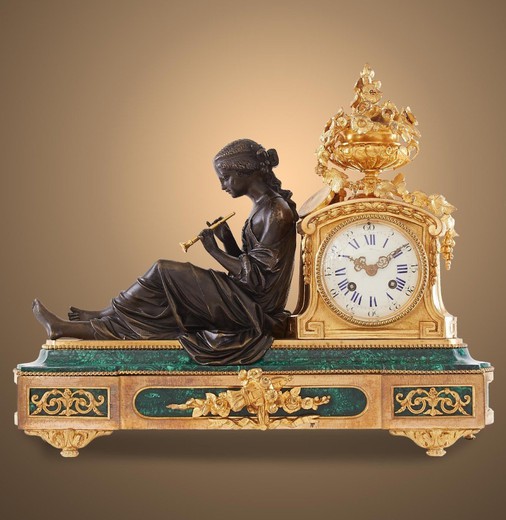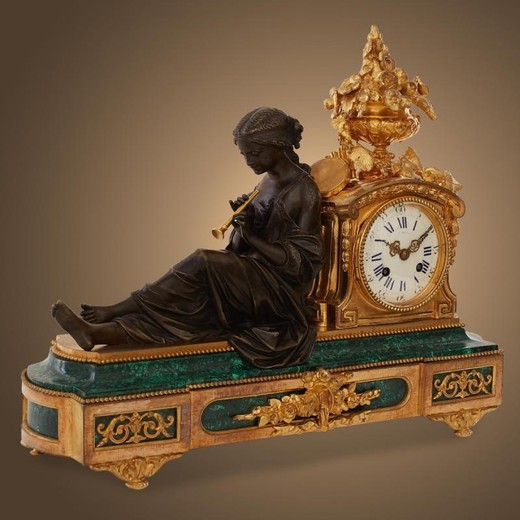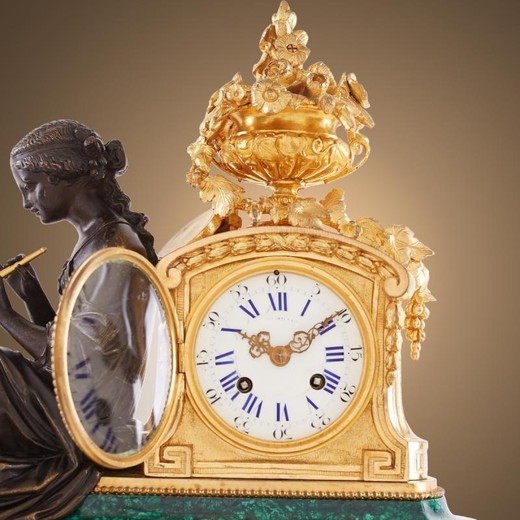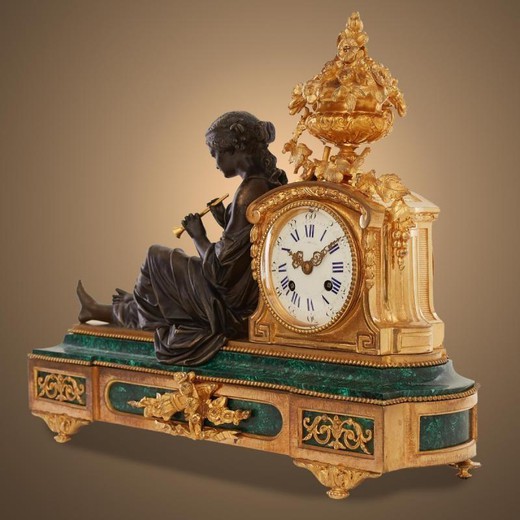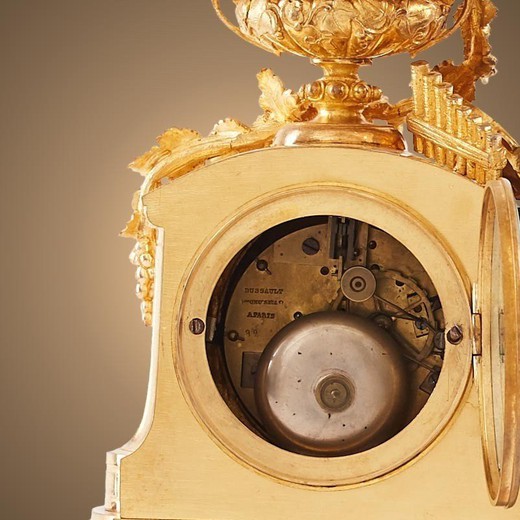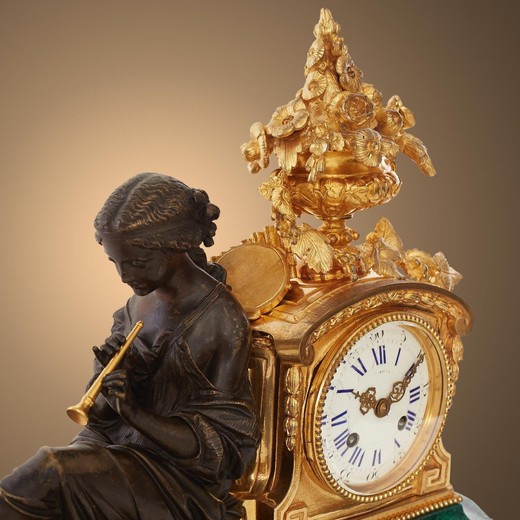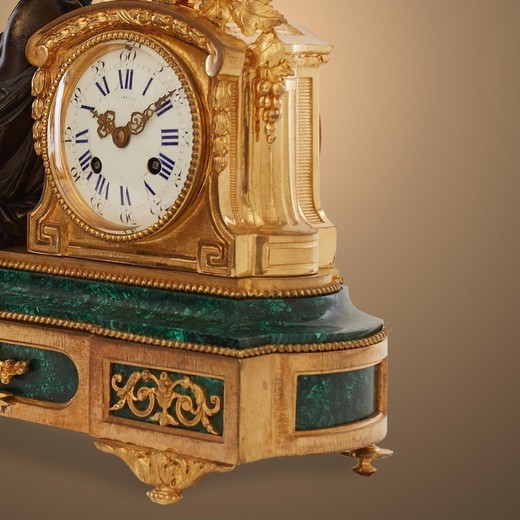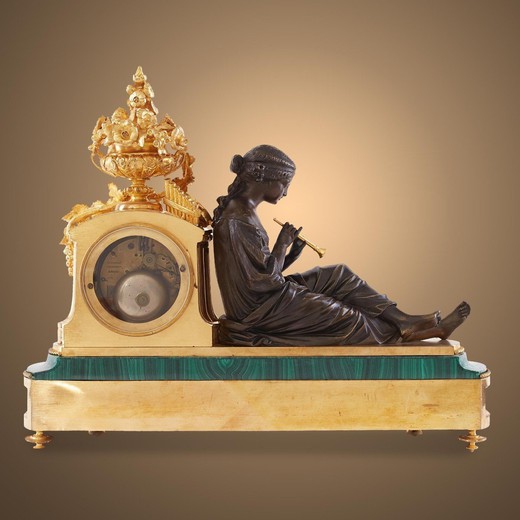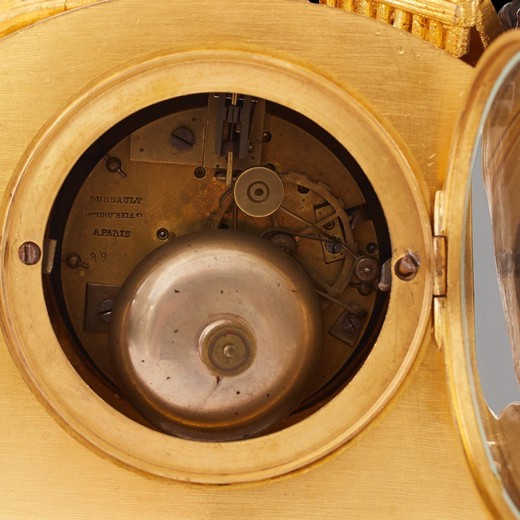 Antique clock in Louis XVI style. Bronze, gilding, malachite. France, XVIII century The master bronze maker is Dussault, his name is often consonant with the Parisian Passage Choiseul. He created works of bronze, among which were mantel clocks, chandeliers, various versions of decorative bronze artifacts.
At the base, made of malachite and gilded bronze, there is a figure of a patinated bronze girl with a pipe in her hands. The skill here is manifested in the elaboration of the girl's figure, her face, fingers, dress and drapery, hair. The dial is adorned with a vase with flowers and leaves that fall over the edges of the vase.