Antique Louis Xvi round table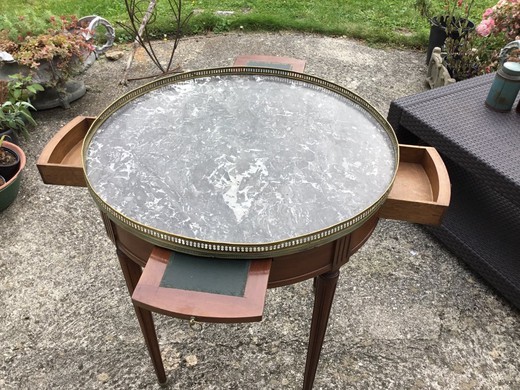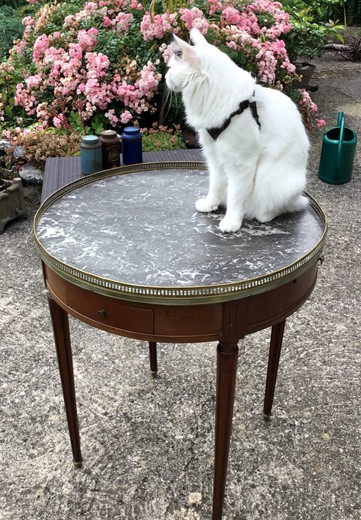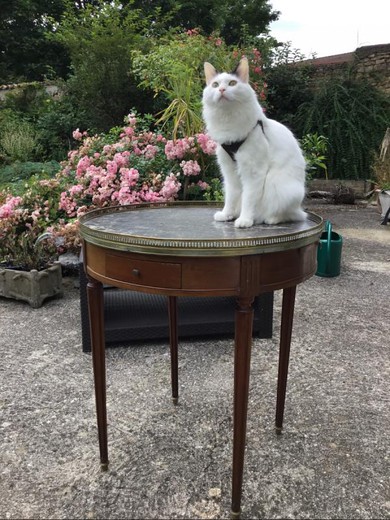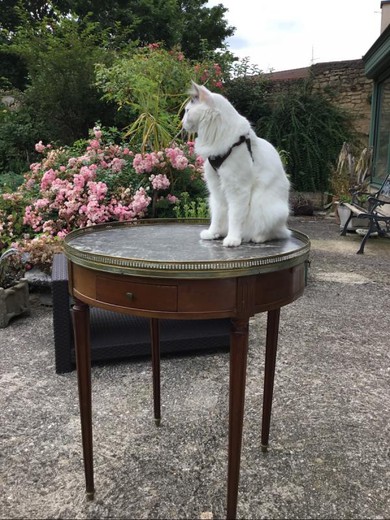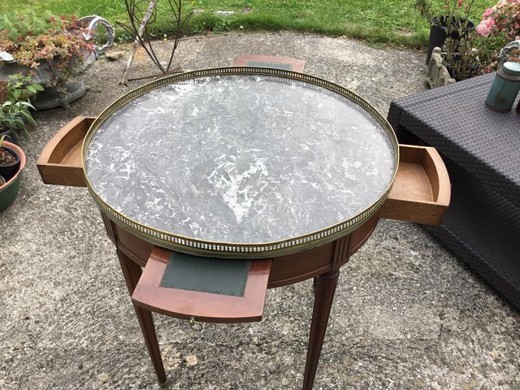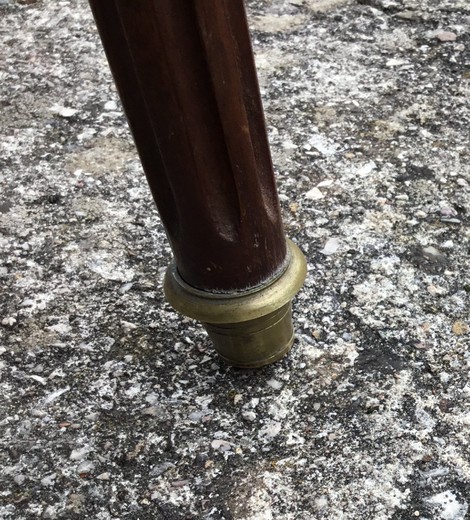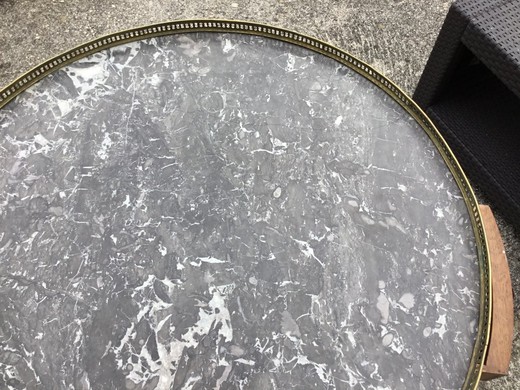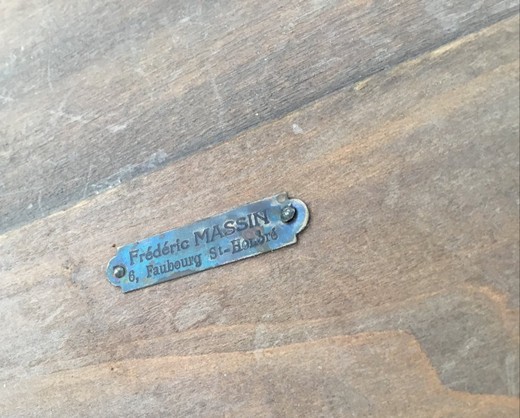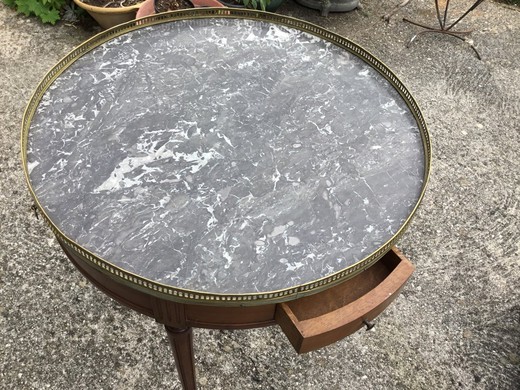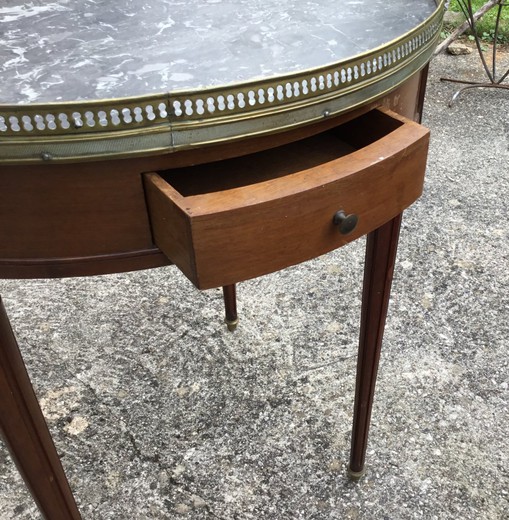 Antique table in the style of Louis XVI. Made of wood, marble top with brass frame. Woodworker - Frédéric Massin, who worked at 6 Faubray Saint Honoré, Paris. France, XIX century.
Albums containing illustrations of luxury items, knickknacks, furniture, table decorations, cabinets created by Frederic Massin have survived to this day.