Vintage sculpture "Harlequin"
Ref nr. 52_5180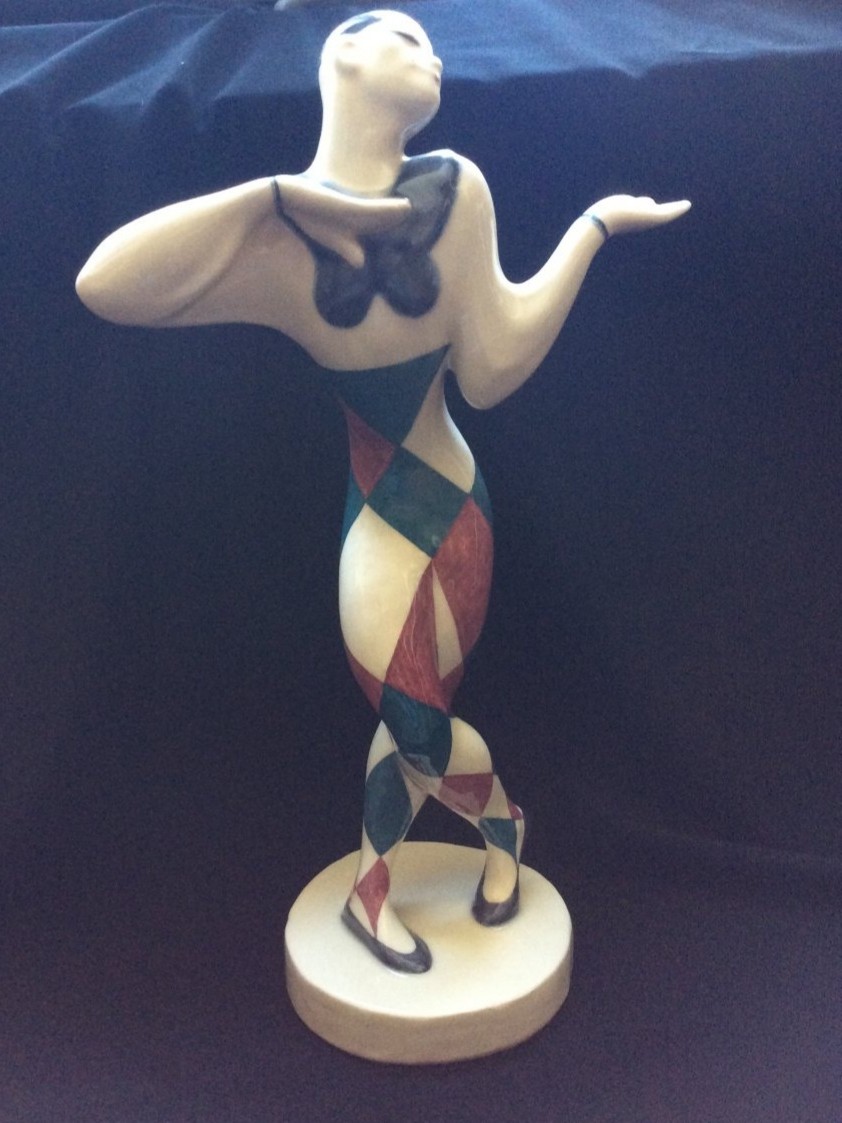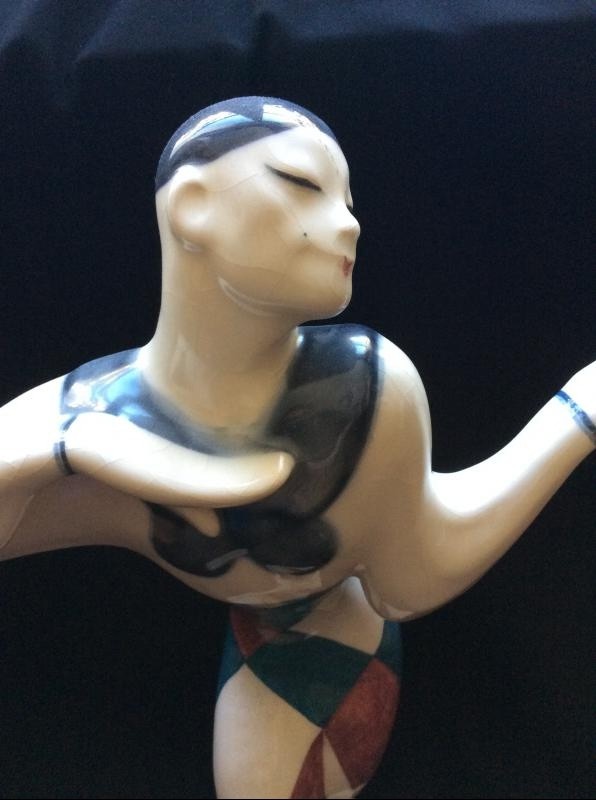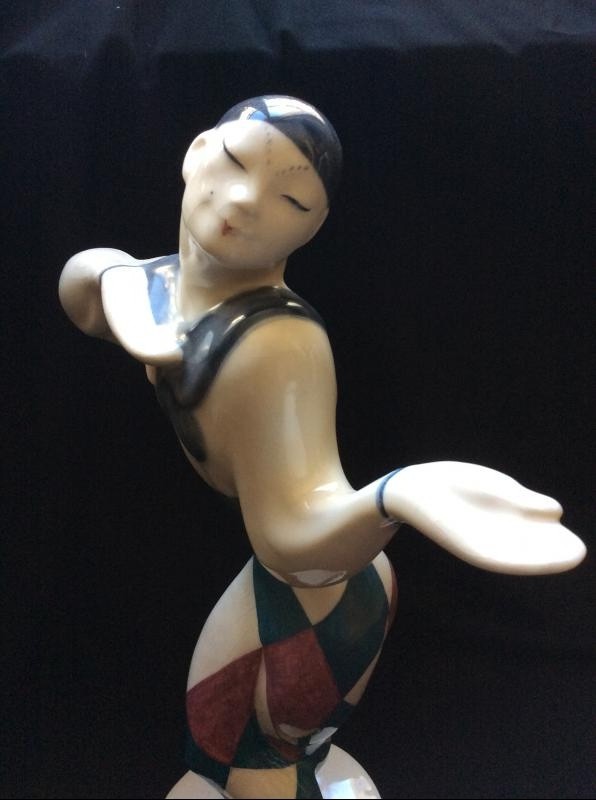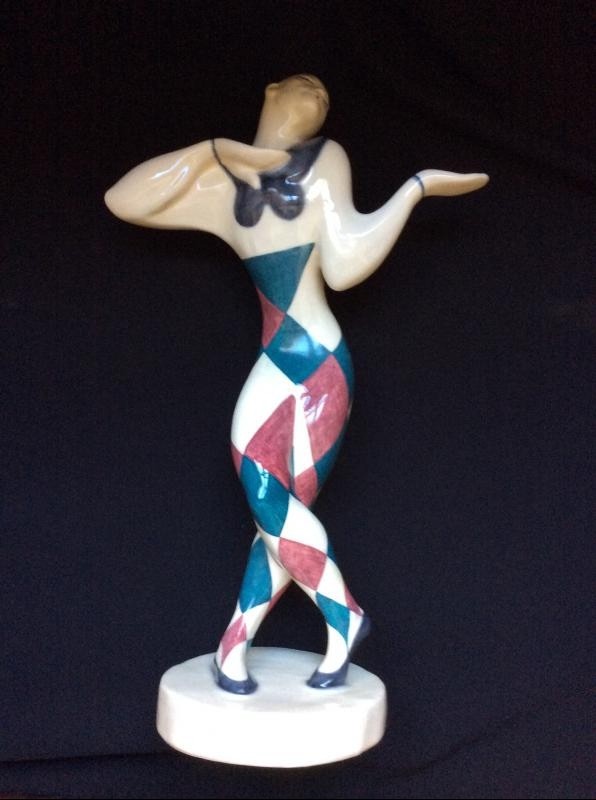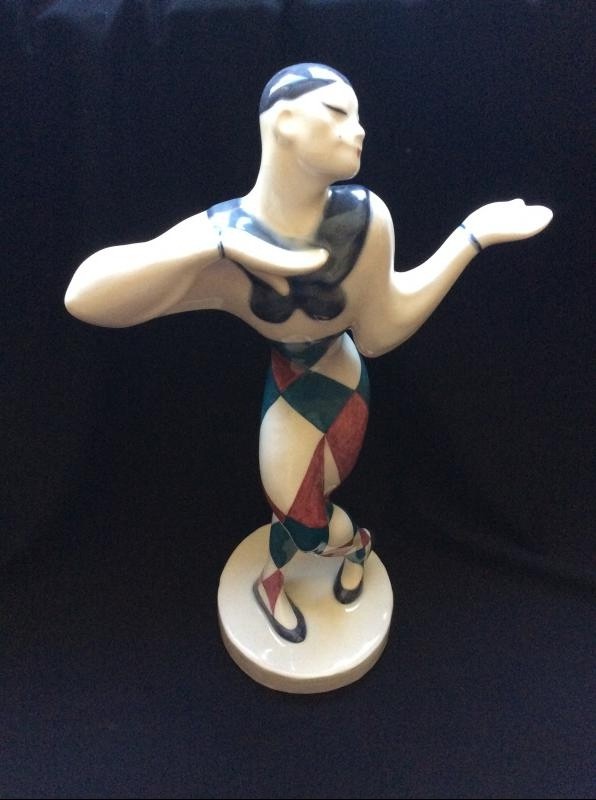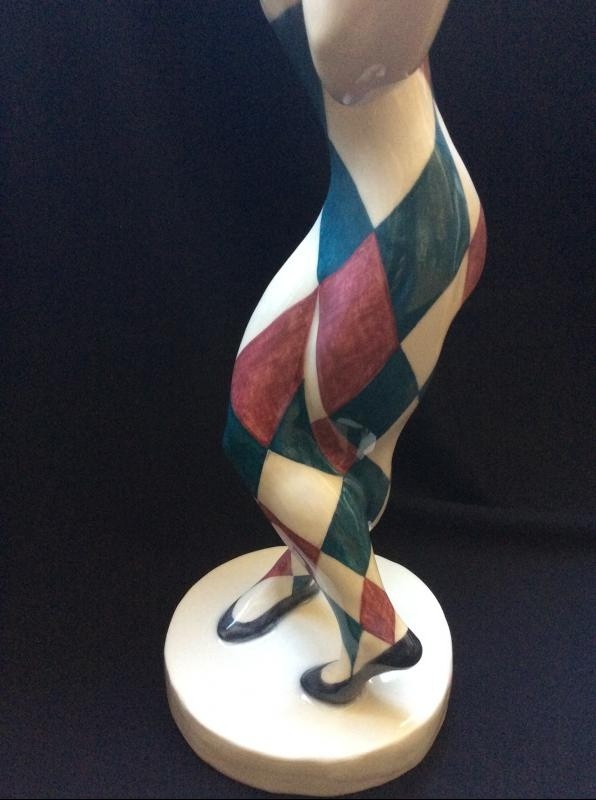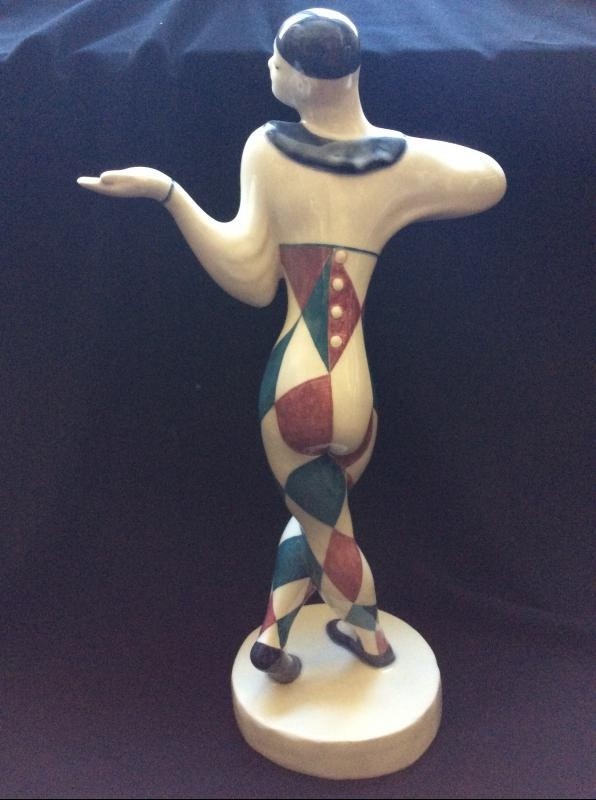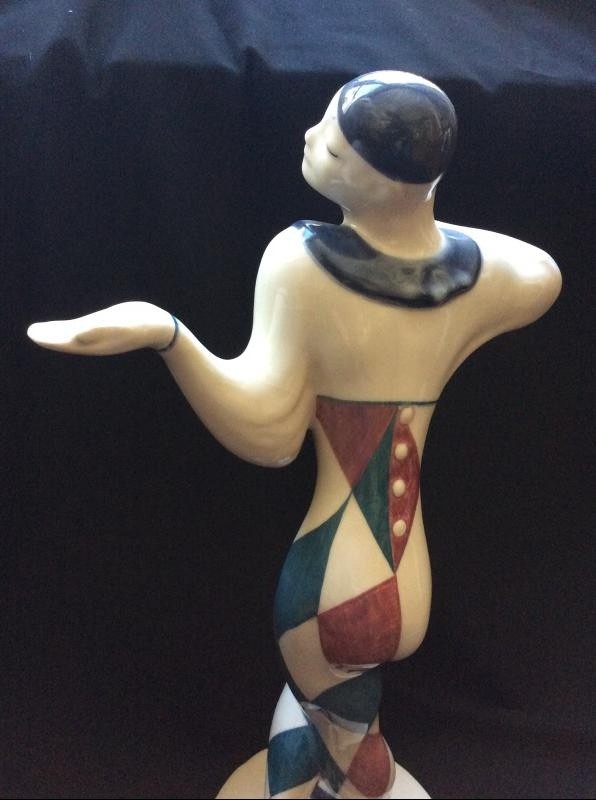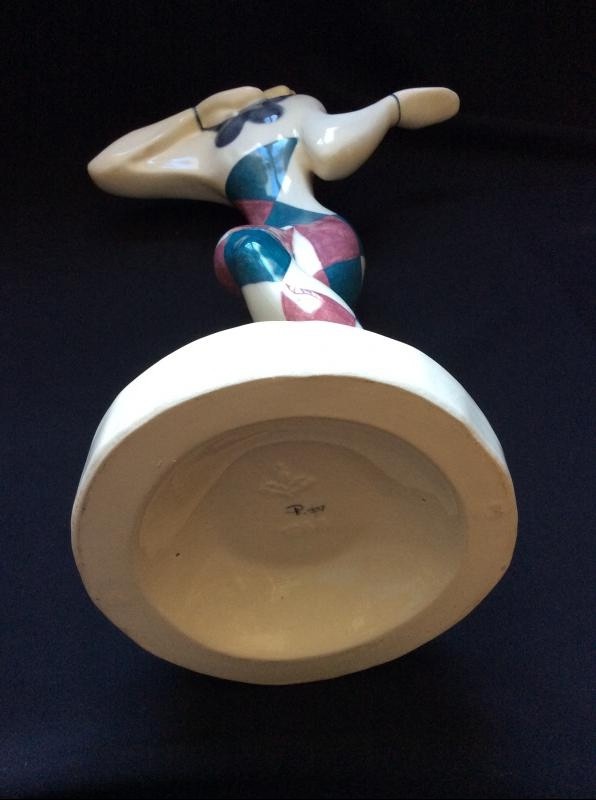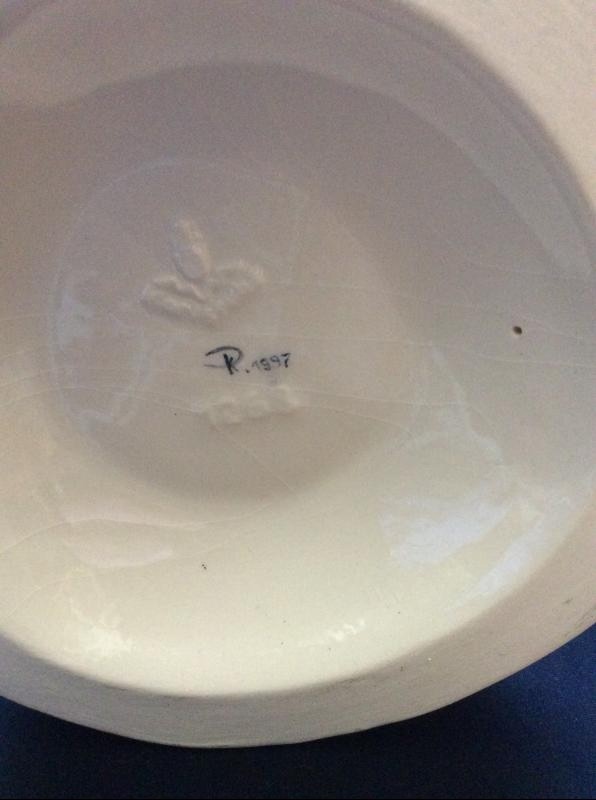 Desription:
A vintage sculpture depicting Vaclav Nizhinsky as Harlequin in the ballet Carnival. Made of porcelain. Austria, 1997.
Vaclav Fomich Nizhinsky - dancer, choreographer of ballets: "Sacred Spring", "Afternoon Dream of the Faun", "Games", "Til Ulenshpigel", innovator, lead dancer and choreographer of the ballet troupe Sergei Diaghilev. (1889-1950). He lived on stage, and really lived only on stage, she saved him from the ailment that once struck struck the artist and no longer left him. His psyche was severely traumatized by various circumstances of life. Despite this, his name sounds all over the world, and still he is called the "eighth wonder of the world."
Before Vaclav Nijinsky, Russian ballet was female, men played the role of secondary characters, creating the backdrop for women. This tradition existed at the Mariinsky Theater right up to Mikhail Fokin, in which young Nizhinsky shone. Then He was noticed by Sergey Diaghilev.
What can be said about Vaclav Nizhinsky? Romola Nizhinsky, the future wife, recalled the moment when she first saw her future husband on the stage. "Suddenly, a slender, flexible like a cat, Harlequin flew onto the stage. Although his face was a painted mask, the expressiveness and beauty of his body made him realize that he was a great dancer in front of you ... Weightlessness, indescribable precision of movements, the gift of rising and freezing in the air and then lower twice as slowly contrary to the known laws of attraction, they immediately allowed him to gain magical power over the audience.Forgetting everything, the audience rose from their seats, shouting, sobbing, throwing flowers, gloves, fans on the stage, mi obsessed with indescribable delight. "
Carnival is a one-act pantomime ballet, written to the music of the piano cycle of the same name by Robert Schumann, a German composer; it was first staged in 1910 by Mikhail Fokin according to his own script for a charity concert in St. Petersburg. In the same year, this ballet was purchased by Sergei Diaghilev for the Russian seasons in Paris, and was shown in Berlin, Paris. In 1911, the ballet took place on the stage of the Mariinsky Tetra.
Mikhail Fokin called "carnival" his best ballet. The main role is Vaclav Nizhinsky.
Added in Request List

Vintage sculpture "Harlequin"Ref nr. 52_5180
---
Галерея «БерсоАнтик» принимает на комиссию и покупает предметы антиквариата!