Antique painting a girl with a baloon
Ref nr. 52_5793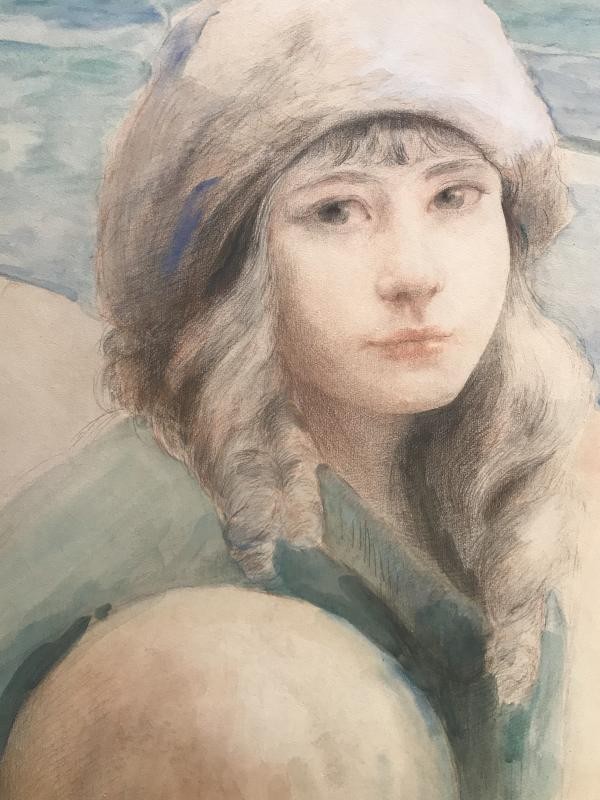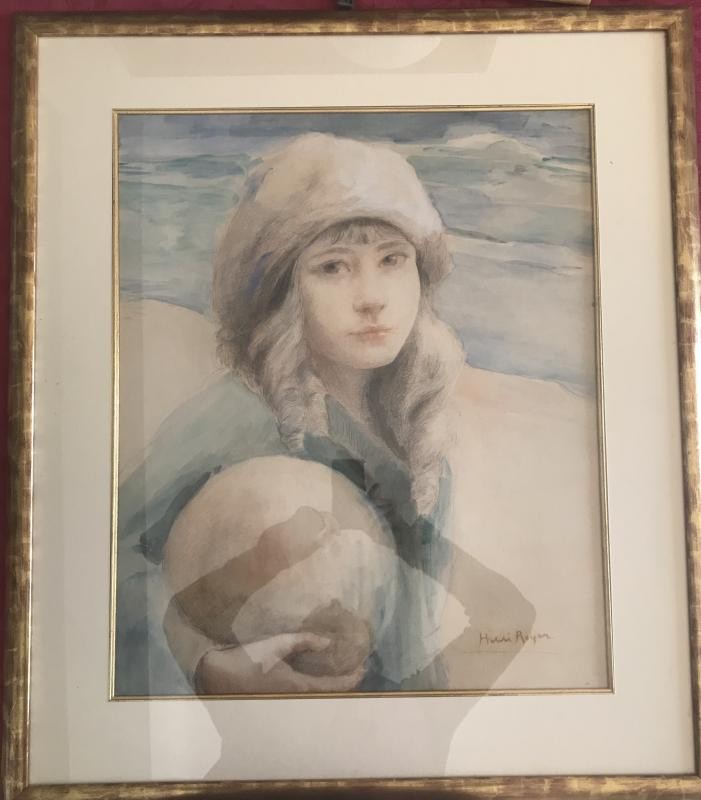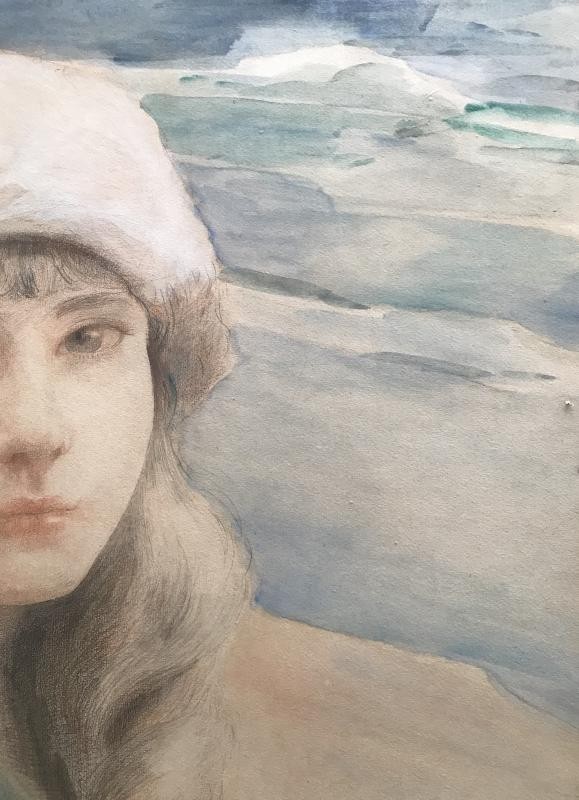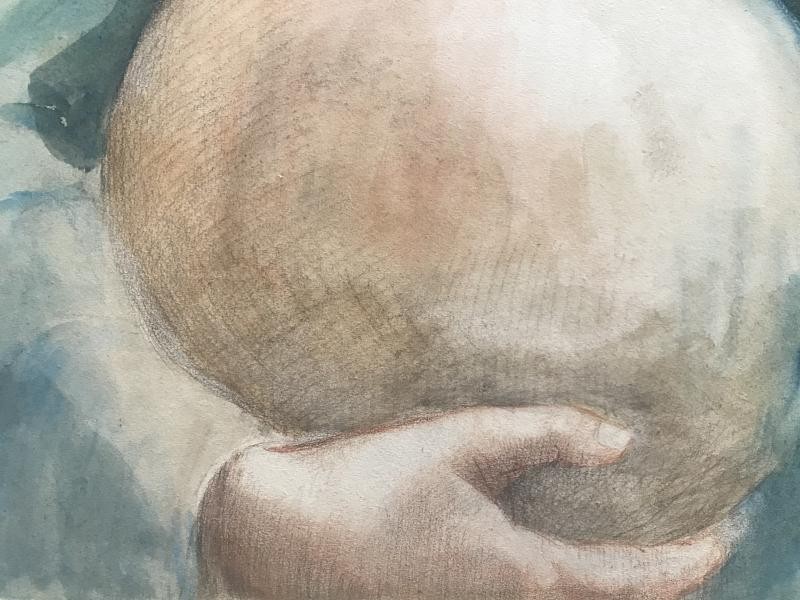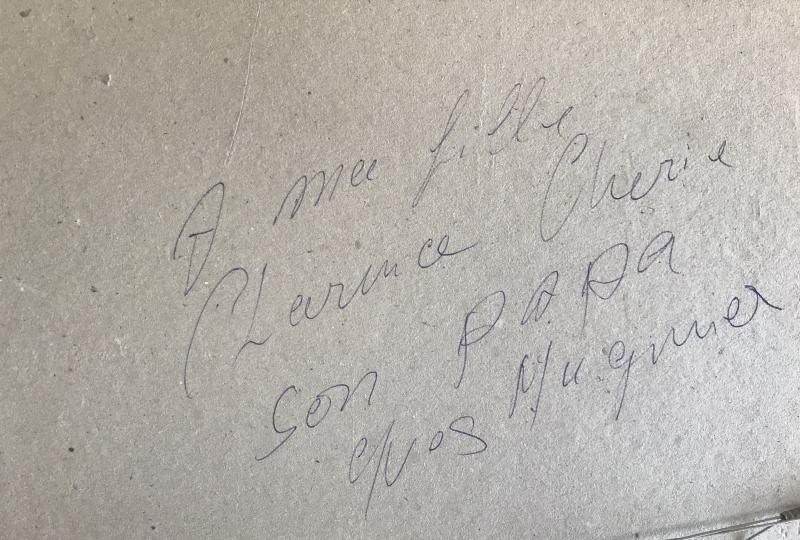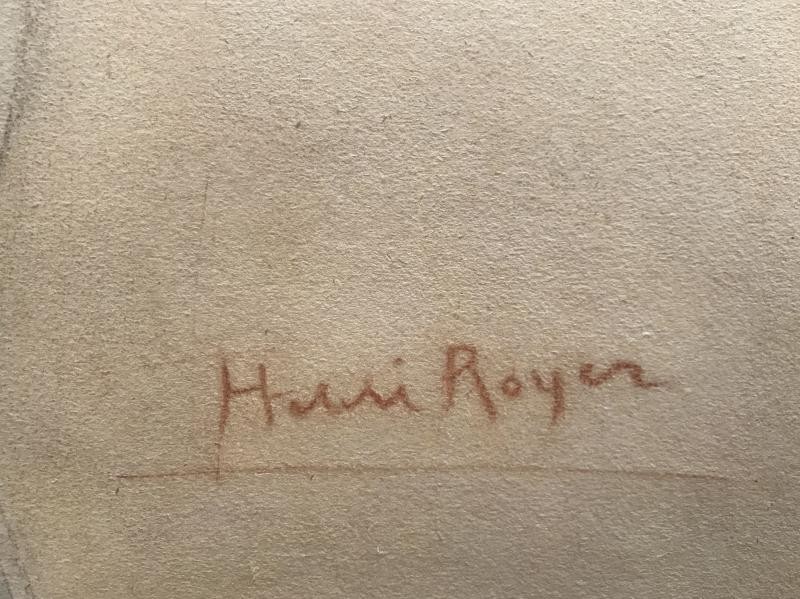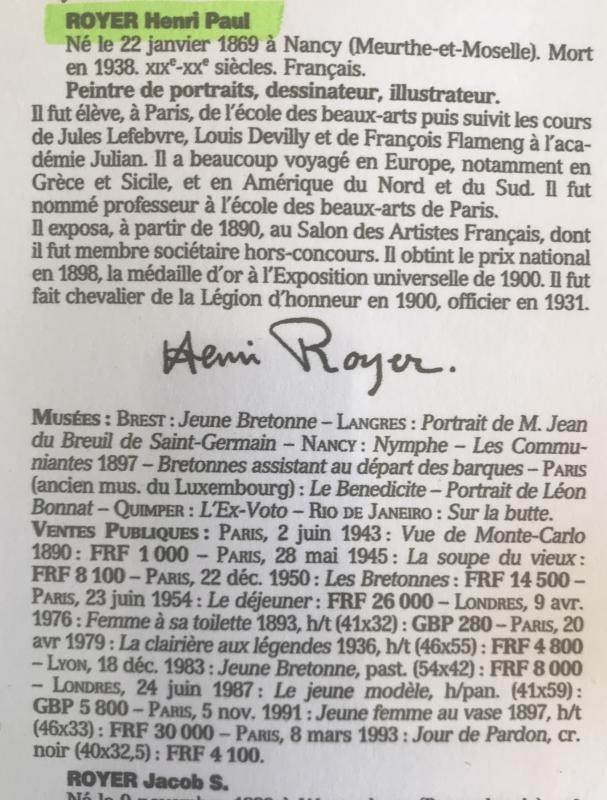 Desription:
Antique painting "Girl with the ball." France, 1920-1930s Museum of Fine Arts Quimper (Quimper). Mixed media, watercolor, pencil, paper. Frame tree, gilding. Posted by: lower left. Henri Royer. On the reverse side is the dedication: "To my daughter Clorans Cherie, your dad." The picture is in good condition. The plot is very personal and enchanting, because the artist's daughter is depicted on the canvas.
Henri Royer - French artist (1869-1938). Portrestist artist, master of genre scenes. He was awarded a gold medal at the World Exhibition in 1900. His works are exhibited at the Museum of Fine Arts ("The Young Breton"), Langres ("Portrait of Monsieur Jean du Breuil du San Germain"), Nancy ("Nymph, 1887", ("Bretons in waiting for the departure of ships "), Paris: (" Blessing "," Portrait of Leon Bonn Quimper ").
The Quimper Museum of Fine Arts is an art museum located in the city of the same name, which in the mid-19th century. was rather modest with a population of 12,000 people. It was Finistere Prefecture and the capital of Cornwall. It can be compared with cities such as Nantes, Rennes, where in the late 18th and early 19th centuries. the first museum collections were created from what was taken from emigrants, church property and contributions from the Central Museum of Art.
The museum itself appeared in 1864, thanks to Count Jean-Marie de SILGUI, who bequeathed his entire collection to the city, but on condition that a museum was built there to accommodate his paintings. Currently, the Museum of Fine Arts is one of the largest art museums in the west of France, with a rich collection of paintings, including Italian, Flemish, French.
Added in Request List

Antique painting a girl with a baloonRef nr. 52_5793
---
Галерея «БерсоАнтик» принимает на комиссию и покупает предметы антиквариата!