Antique chandelier Petitot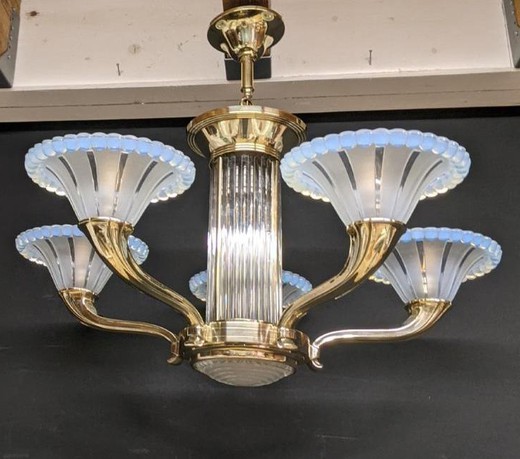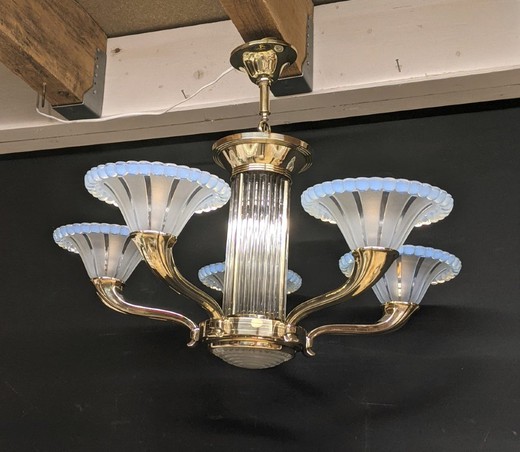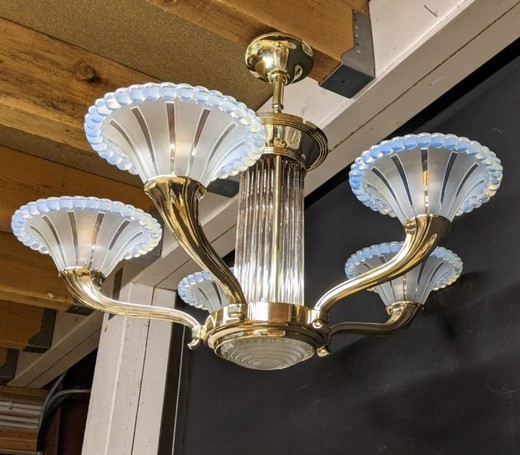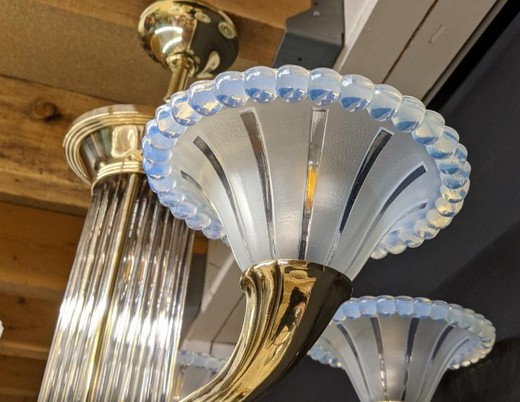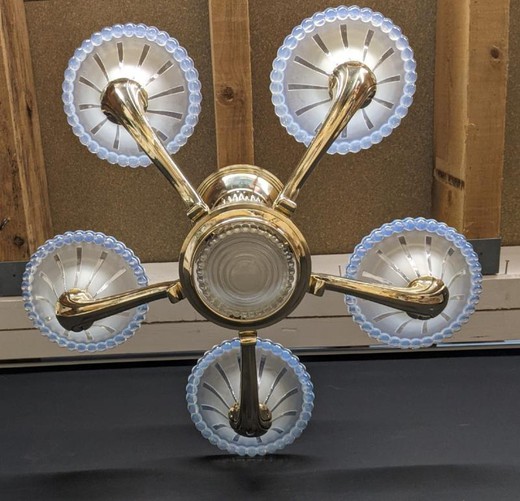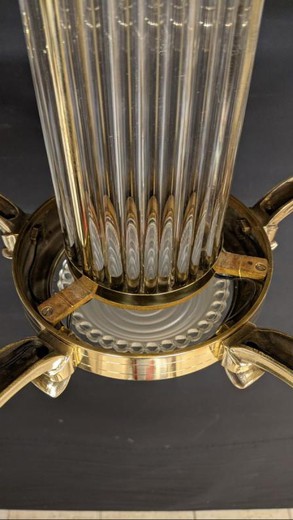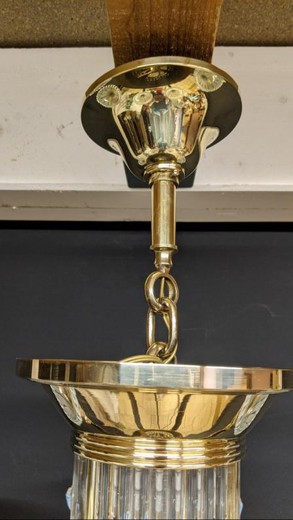 Antique Art Deco chandelier. The base is made of bronze. Shades are made of opalescent glass. It has six light points - five along the perimeter and one in the central shaft. France, early twentieth century.
The chandelier was made in the Petitot workshop, known all over the world. It all began in 1878, when the bronzer Antonin Petito founded his own workshop in Paris. In the near future after the founding, the workshop's lamps were sold to Europe and the United States. Antonin's son Henri inherited the studio in 1917. Along with Ethier and Vincent, the Petito studio in the 1930s became the largest manufacturer of exclusive French Art Deco lighting products.