Antique Shepherd's Lamp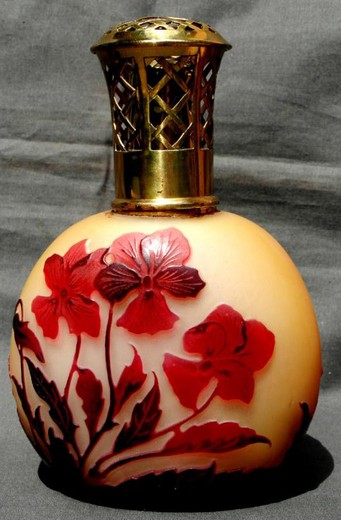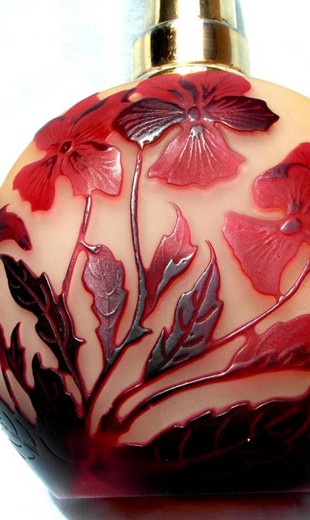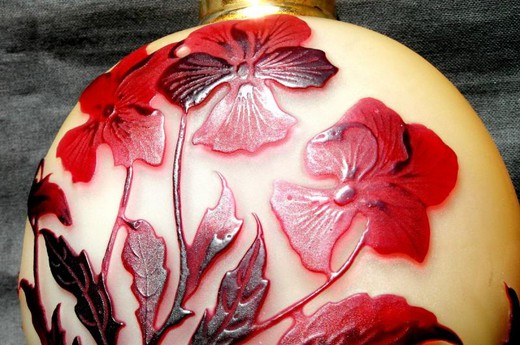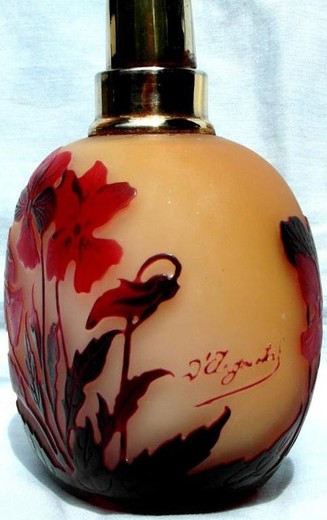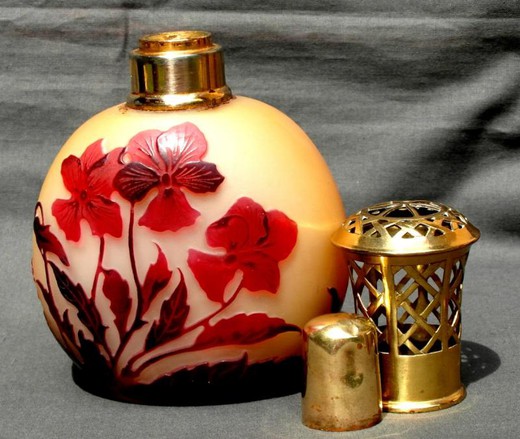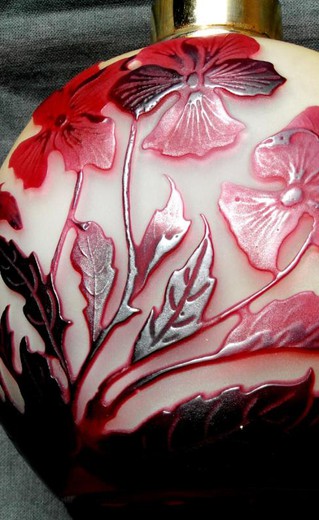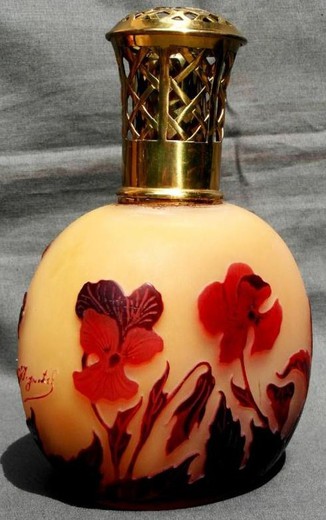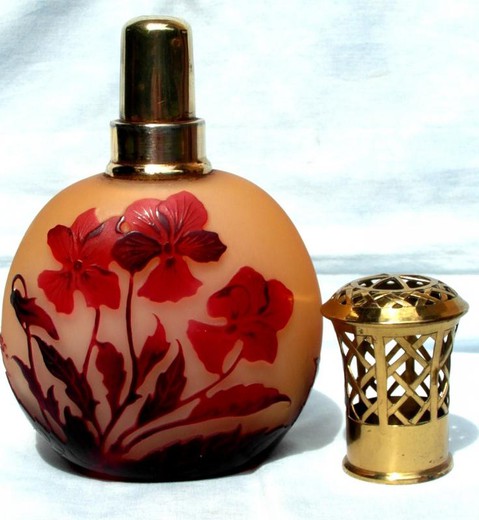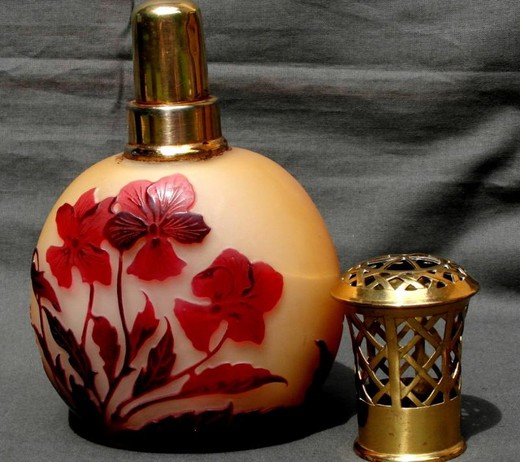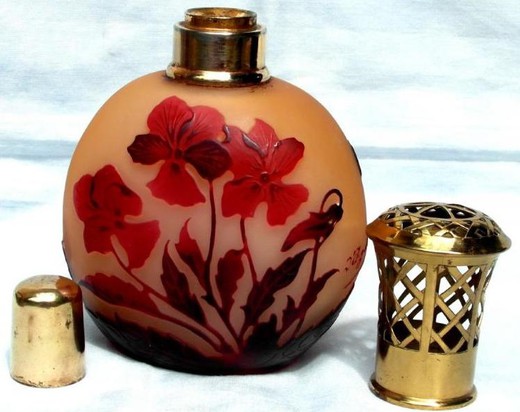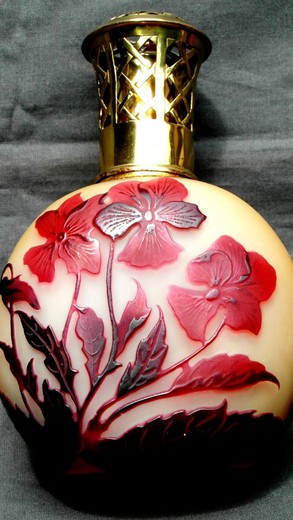 Antique shepherd lamp in the Art Nouveau style. It is made of laminated glass and decorated with the image of inflorescences of anityunye eyes. The work of the French master Paul Nicholas in the workshop of Daum Nancy. At the base of the lamp there is a signature: "D'Argental". France, the beginning of the XX century.
The history of the house "Daum Nancy" began in 1878, when the master Jean Dom (later his sons Louis-Augustin and Antonine inherited his business) opened his first workshop. In 1891, the production moved to Nancy. An ordinary workshop turned into a successful art factory. The masters collaborated with Louis Majorel, Victor Prouvet, Emile Galle, Hilton Mcconico and other famous designers. Most of the works were made in the nascent Art Nouveau style. In 1900, at the Paris exhibition, the new style was officially recognized, and the works of "Daum Nancy" received a Grand Prix and orders from clients in the capital. In Nancy, for the first time, electric lamps with lampshades made of laminated glass were manufactured. A year after the furore at the Paris exhibition, the Nancy factory invited the architect Eugene Wallen to work and organized the world-famous "Nancy School". Later, the masters of Nancy began to work with crystal.