Antique set of 3 still lives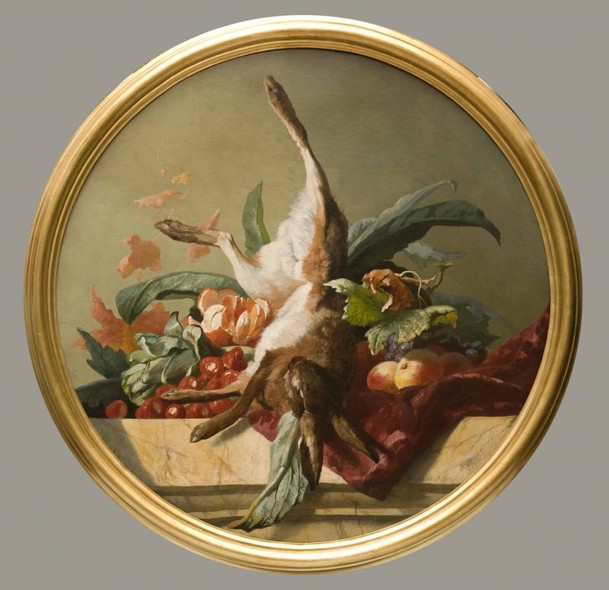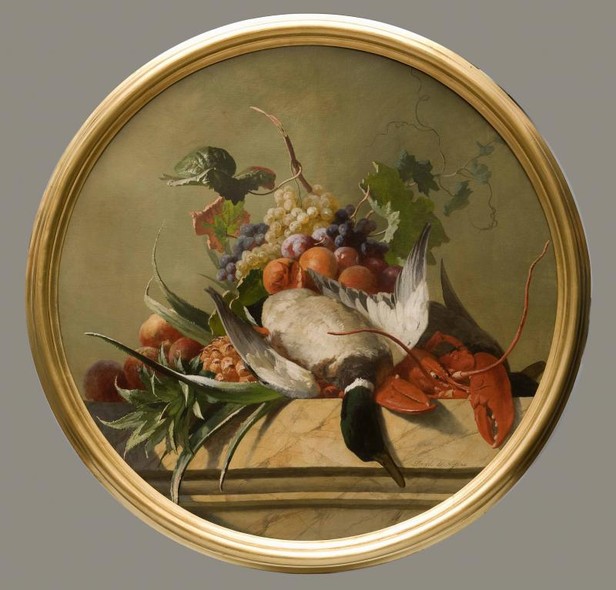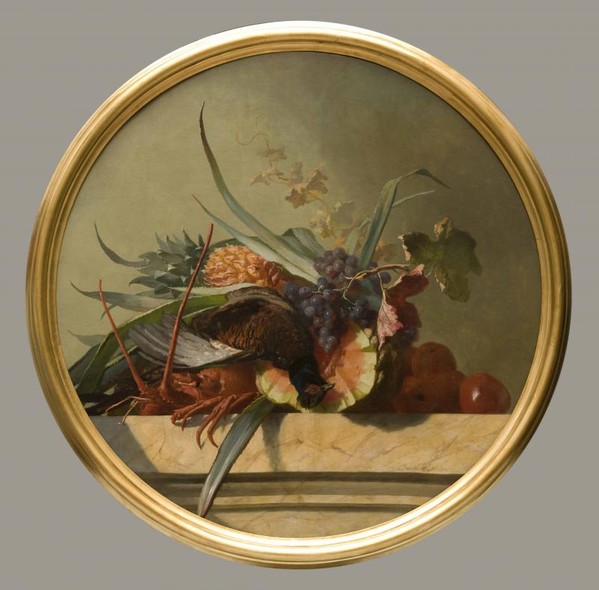 A rare triptych of 3 antique still lifes with animals, fruits, lobster and bird. Craftsman: David Joseph Emile de Noter (1825-1892). Still lifes are made on a round canvas in oil, the frame is original. Belgian school of painting, second half of the 19th centuryThis composition is classic in the artist's creative career.
David Joseph de Nautet - Belgian artist and engaver, was born in Ghent, 1825 Son and pupil of Jean-Baptiste de Notaire (1786-1855), architect, grandson of Flemish artist - painter Peter-France de Notaire (Pierre-Francois de Notre). While in Brussels, de Noter specializes in still life and interior scenes. De Noter - grandson worked extensively in Henrik Leys (1815-1869), Belgian artist, Gustav Koller, Louis Tuerlinks (1820-1894) and Alfred Stevens (1823-1906). Exhibited in Courtrayck (Courtray), Brussels and London. Participated in the Paris Salon in 1855 and 1864, when he lived with J. Goupil in Paris. In 1867 he lived in Vesine. His work has been rewarded with numerous awards. De Noter - Knight of the Legion of Honor and Knight of the Order of Christ (from Portugal, 1857). De Noter traveled extensively with his family and settled in Algeria, where he died in 1892.
The artist's works are exhibited at the Courtrajk Museum and the Brussels Museum. Other works are kept in the Hermitage Museum in St. Petersburg "In the Kitchen", in the Hague ("Still Life with Lobster"), Berlin, Amsterdam ("Girl at the Window"), in Prague, Algeria and Cambrai.