Antique sculpture "Picador and the bull"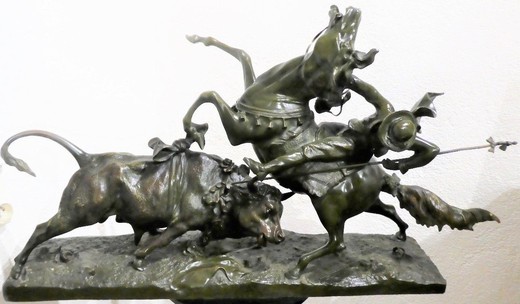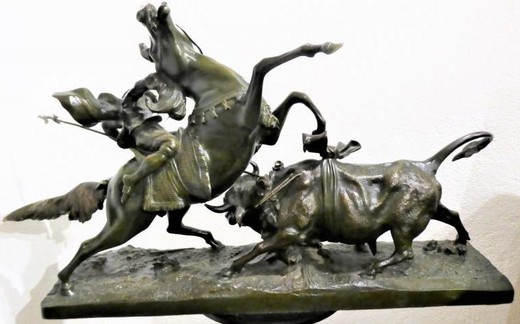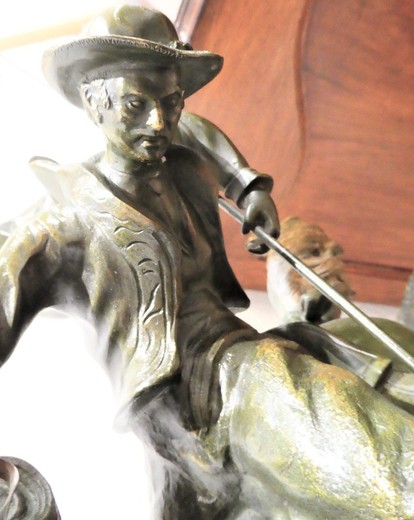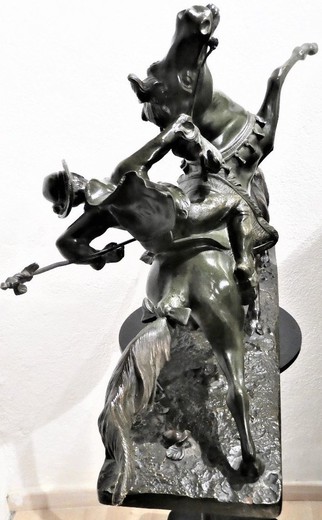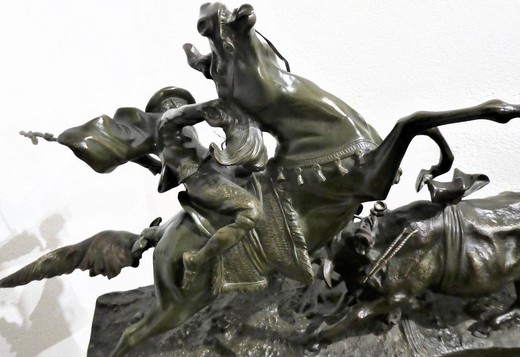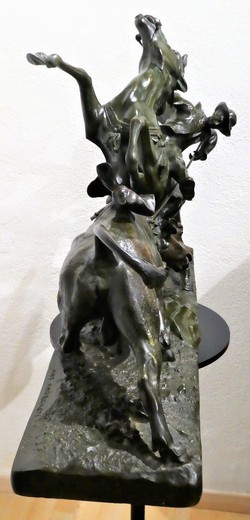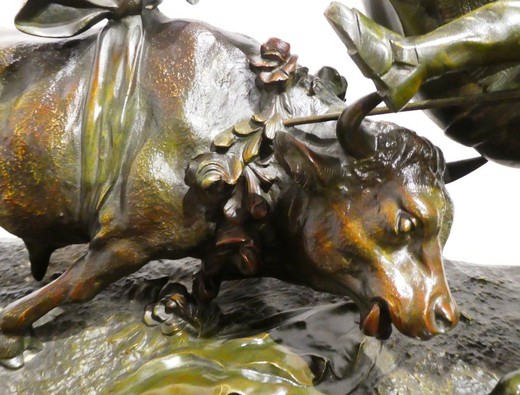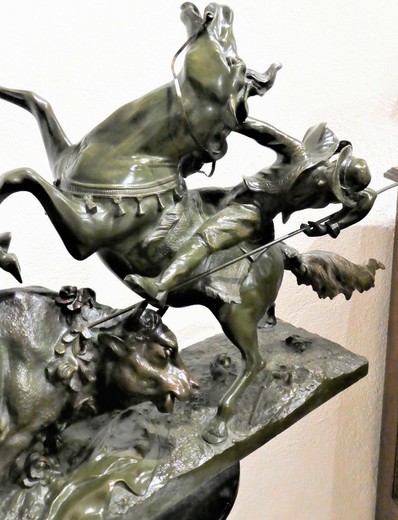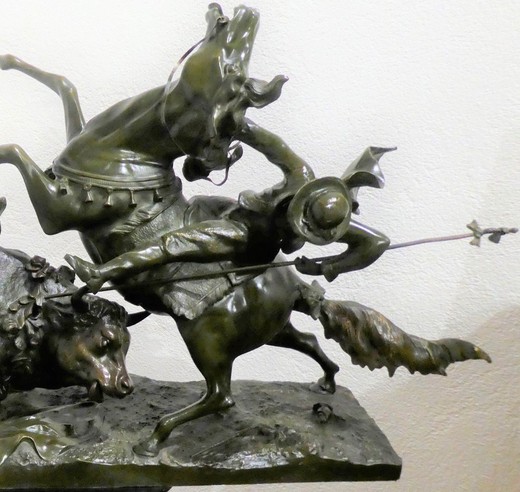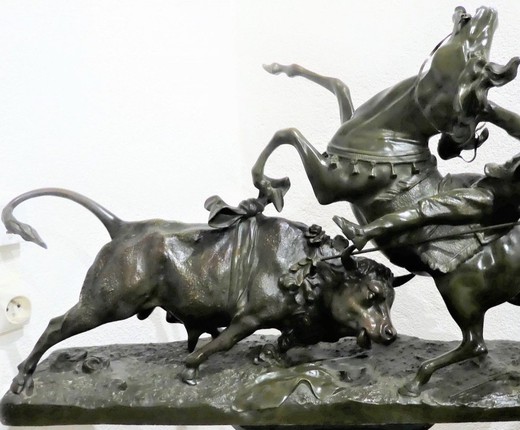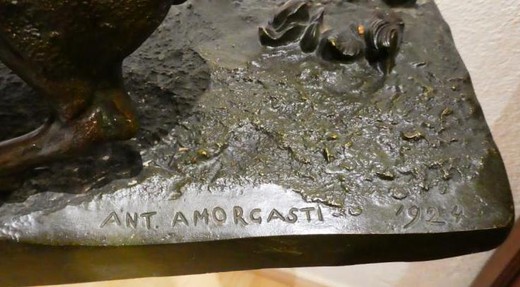 Antique sculpture "Picador and the bull" in the style of Napoleon III. The magnificent sculpture is made of bronze using the casting technique with an excellent unanswered patina. Stunning workmanship and attention to the smallest detail makes us plunge into the world of bullfighting, experience the full power of the bull and the bravery of the picador. On the base there is the signature of the sculptor and the date - Antonio Amorgasti, 1924. Italy, 1924.
Antonio Amorgasti 91880-1942) is an animal sculptor known for his works of animals. His works can be found at world auctions and in private collections. The works of this master are rare and will be an excellent gift for lovers of bullfighting and connoisseurs of antiques. This sculpture is from the collection of the famous stuntman Mario Luraschi.