Antique pair paintings "Storm and Calm"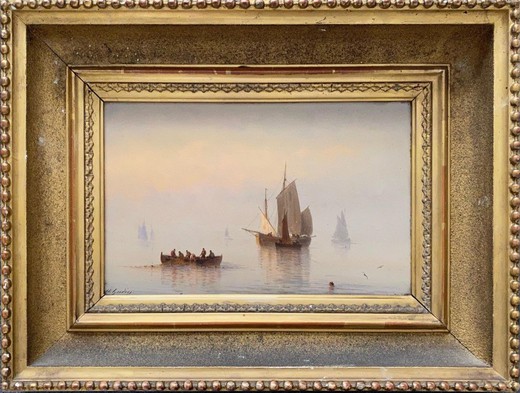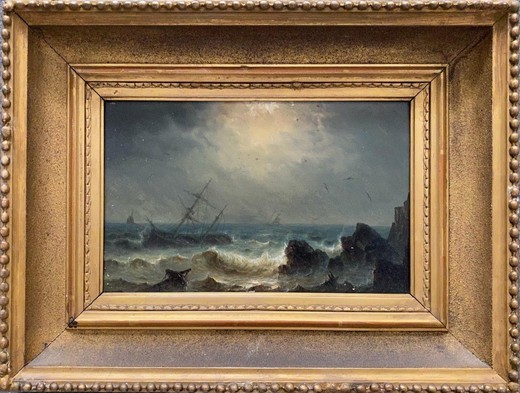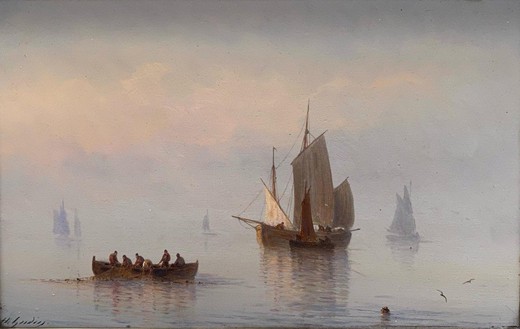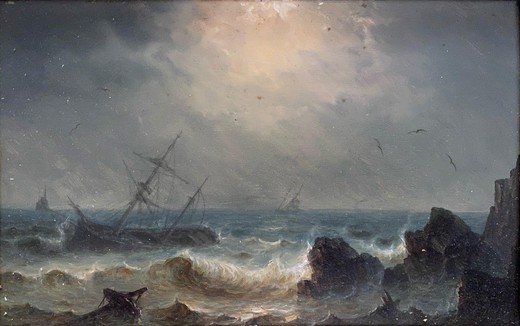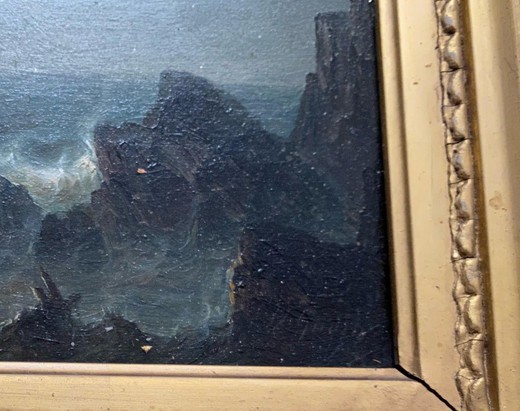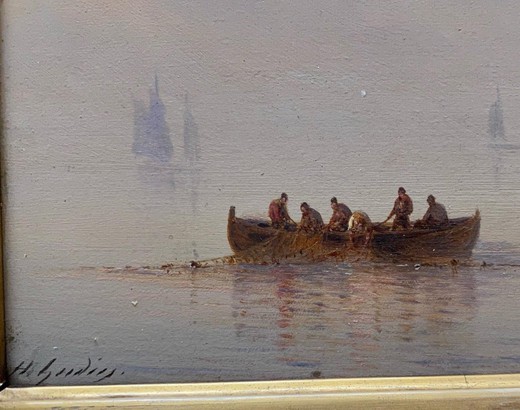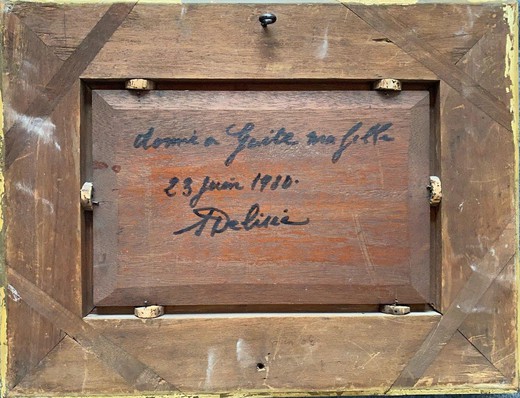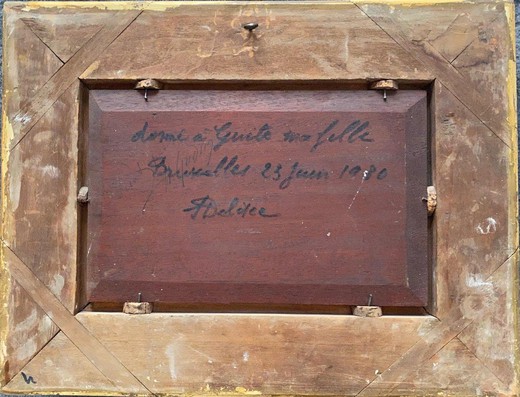 Antique pair paintings "Storm and Calm" show us two states of endless water space - complete calm and ideally smooth surface of the sea, but on the other hand, all the power of the sea element that fell on the ship that got along the way. Oil on wood. The paintings are framed in wooden frames with gilding. On the reverse side there is a dedication inscription. The author of the works is Henriette Ermin Louise Gooden. France, XIX century.
Henriette Hermine Louise Gooden (1825-1892) is a French painter specializing in maritime themes. She followed in the footsteps of her father, Theodore Gooden, a renowned artist who was one of the first official artists of the French Navy. Having married in 1850, Henriette continued to sign her paintings with her maiden name, keeping the history of the dynasty of painters. She participated in the Paris Salon in 1848, 1849, 1850 and 1853. The artist's paintings can be found in museums, at many world auctions, as well as in private collections.