Antique writing desk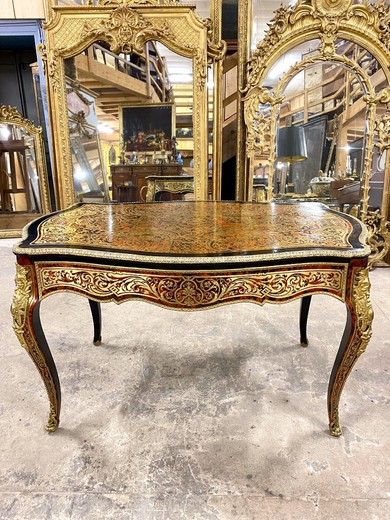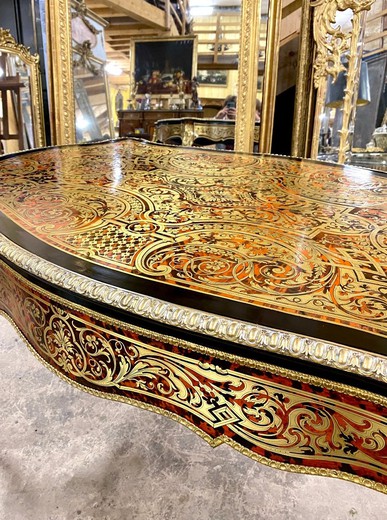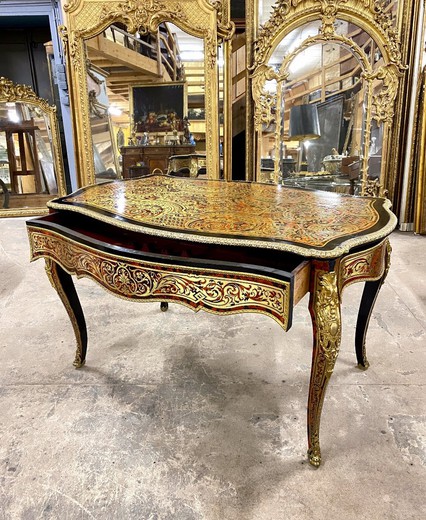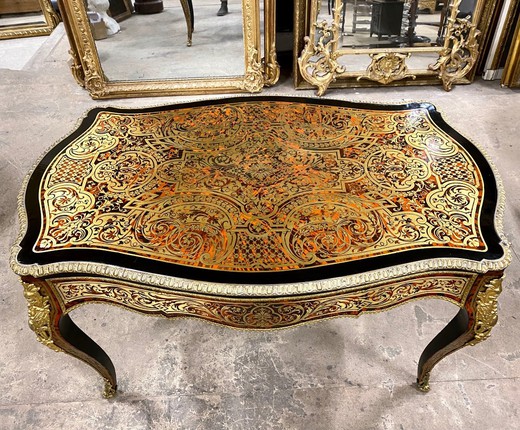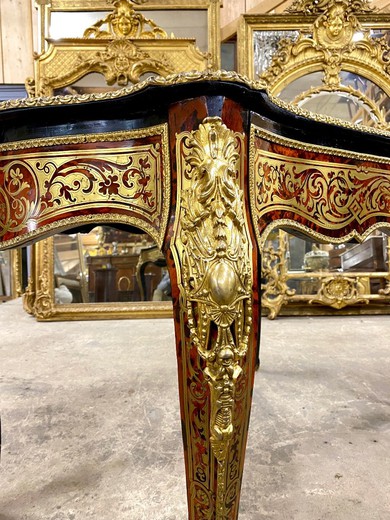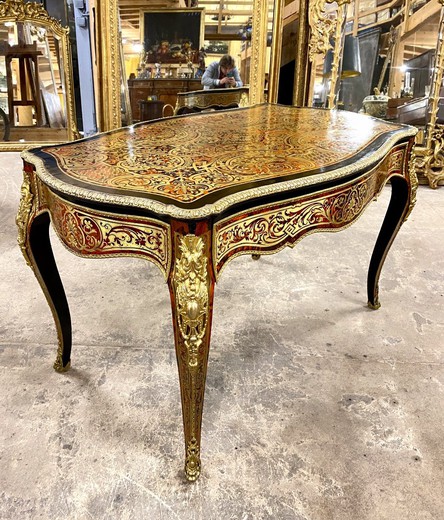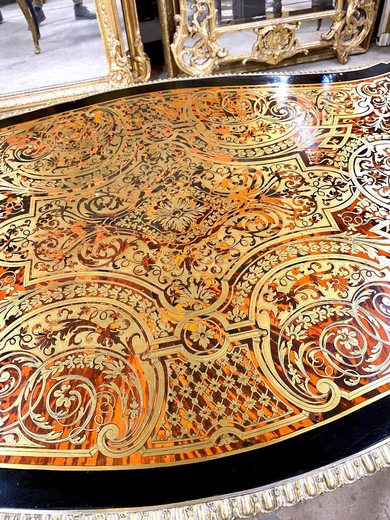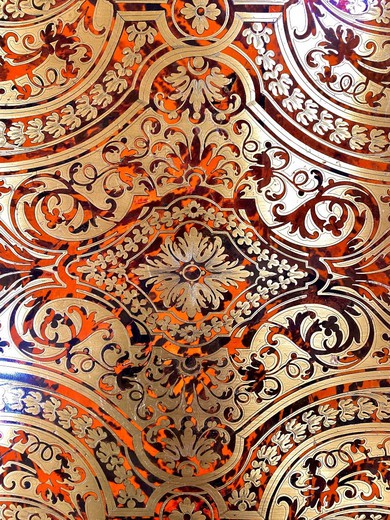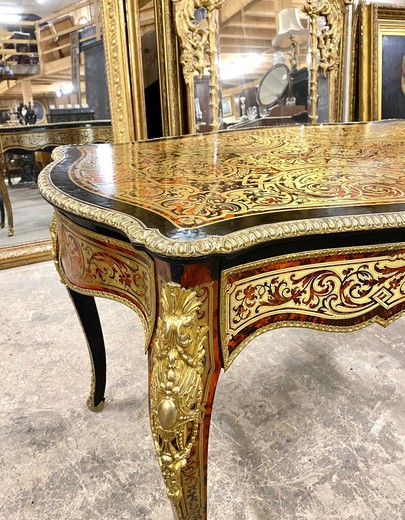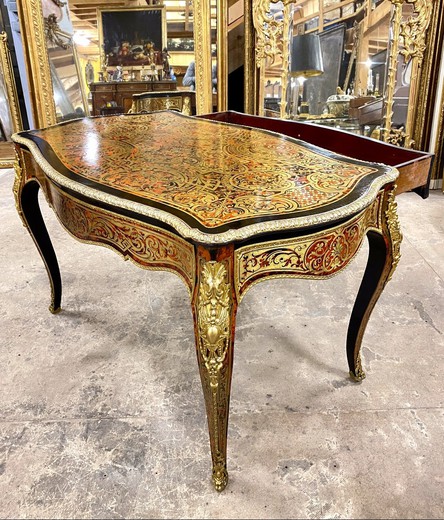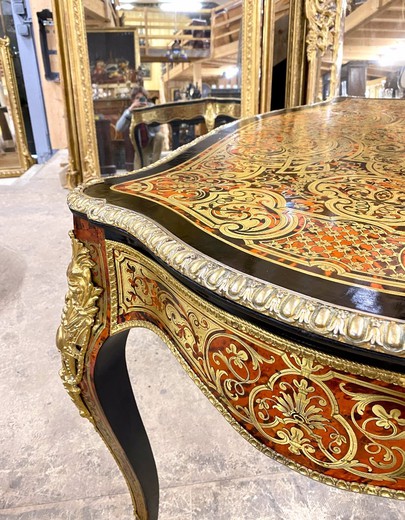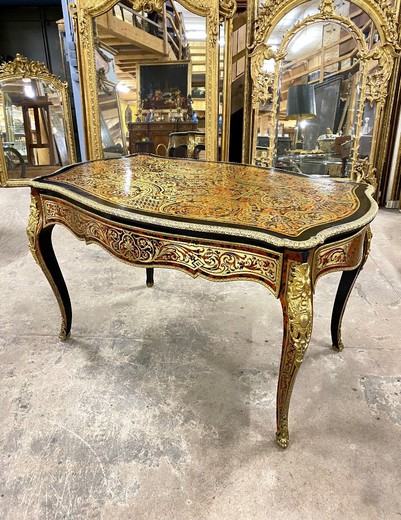 Antique writing desk in the style of Napoleon III. Made of wood using Boulle technique. Inlaid with gut shell and brass. Decorated with rich gilded bronze decor. Complete with a drawer for storing writing instruments, France, 19th century.
The Boulle style, named after Charles Boulle, the master who created it, has been prevalent since the era of Emperor Napoleon III. This style combined the use of a tortoiseshell shell with wood, a lot of inlay with bone, enamel, as well as marble and metal. Moreover, in order to emphasize the status of this style, which was called Imperial (Royal), gilding was given great importance in the Boulle style.