Antique tapestry "Feast of the Gods"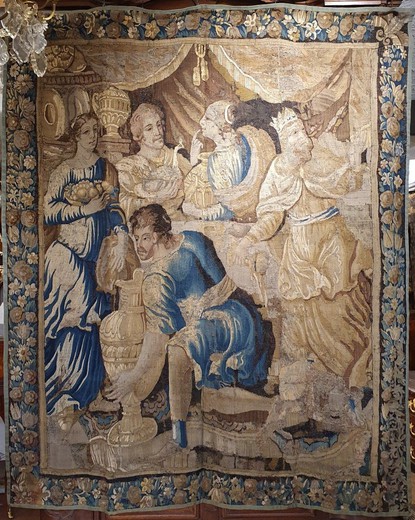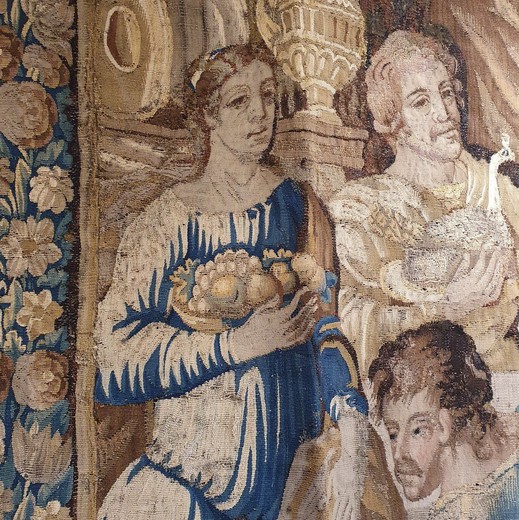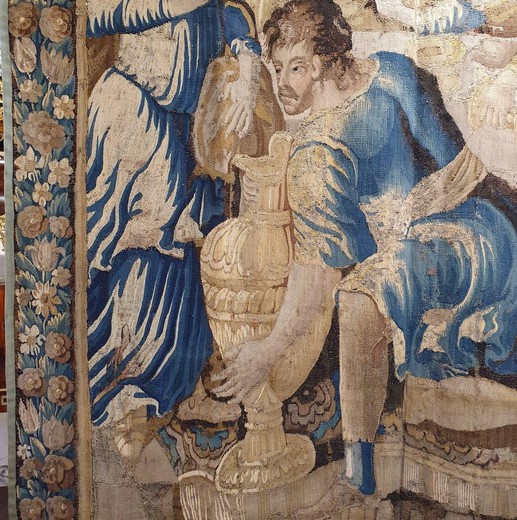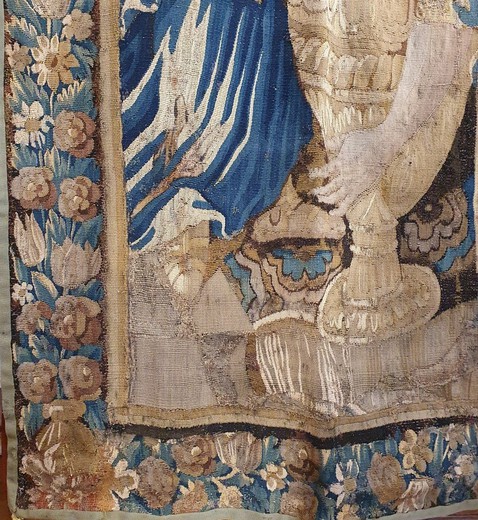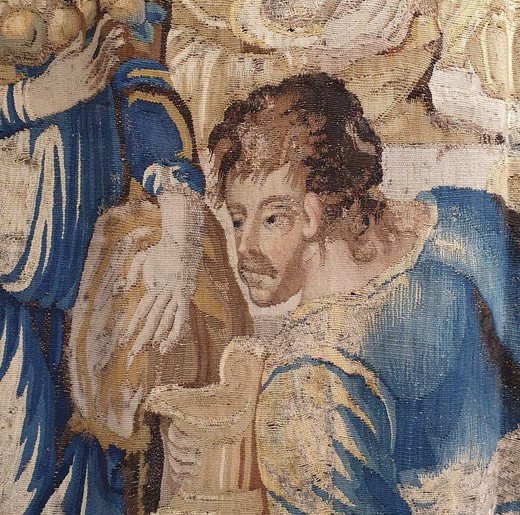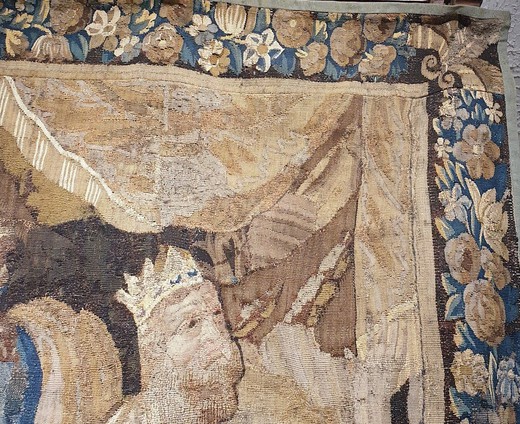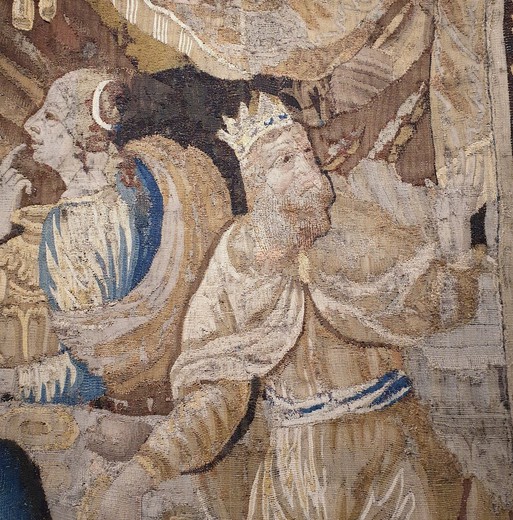 Antique tapestry "Feast of the Gods". Crafted from wool and silk by the Royal Aubusson Manufactory. The drawing on the tapestry depicts the banquet of the holy gods of Olympus, including Jupiter and Juno. France, XVIII century.
Aubusson's carpets, tapestries and tapestries have been known since the Middle Ages. The first mention of carpet weaving in this area dates back to the VIII century, and in the Renaissance, in 1665, as a result of the unification of the workshops of Aubusson and Felleten, the Royal Tapestry Manufactory appeared - an enterprise that glorified the production of carpets all over the world. Mythological and biblical subjects, romantic and pastoral scenes were the main themes of the images. During the time of the Louis, the products of the manufactory were highly valued in France, because carpets and tapestries were a symbol of luxury and were an obligatory part of the interior of the royal chambers. Now Aubusson's carpets and tapestries can be found in museums and private collections.