Antique pair sculptures "Hounds"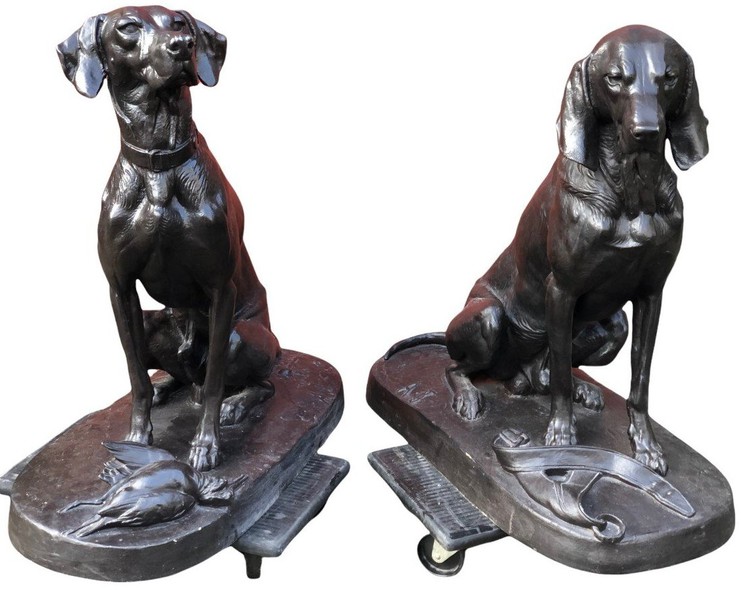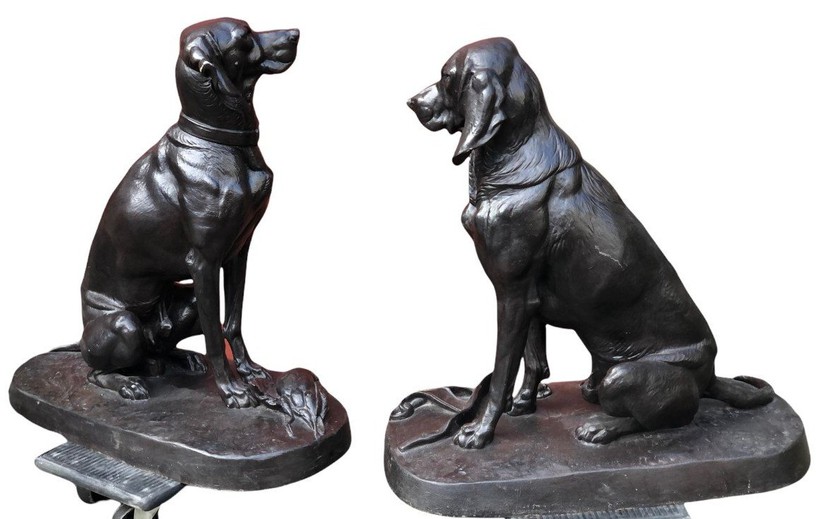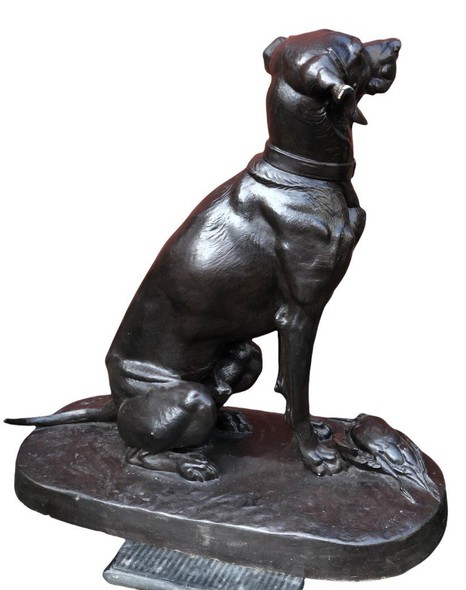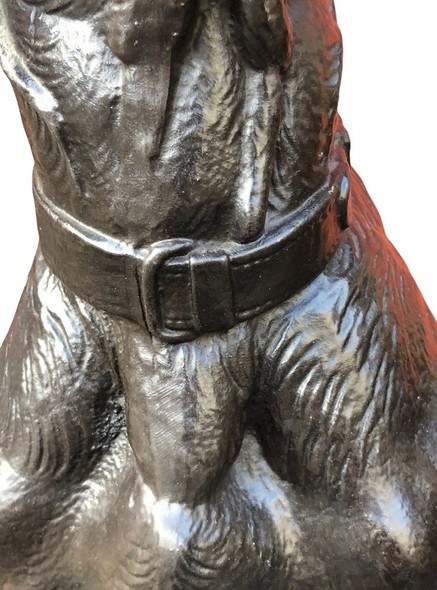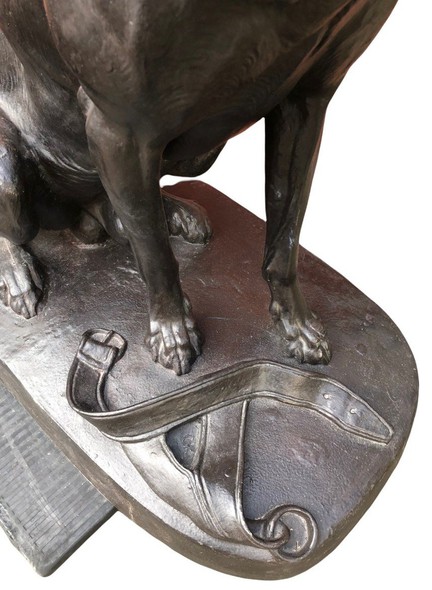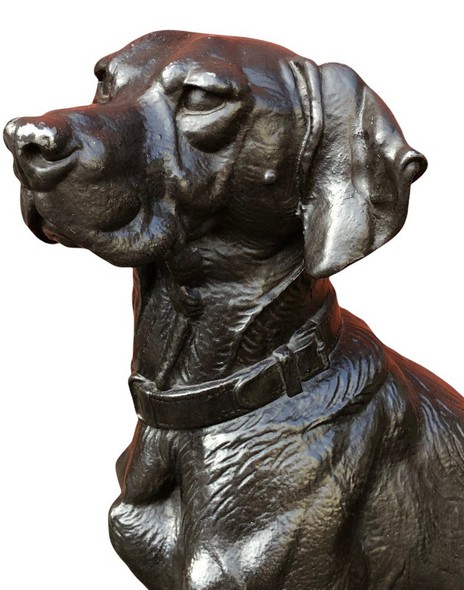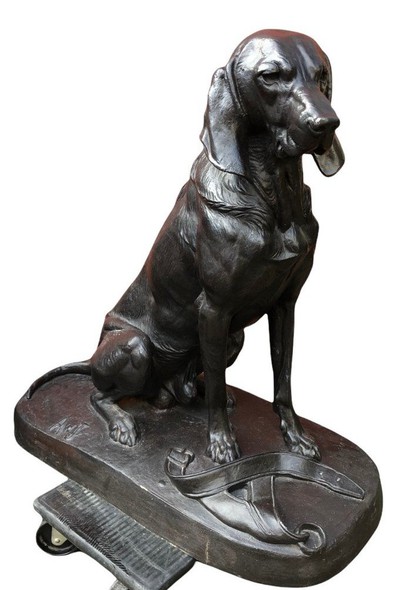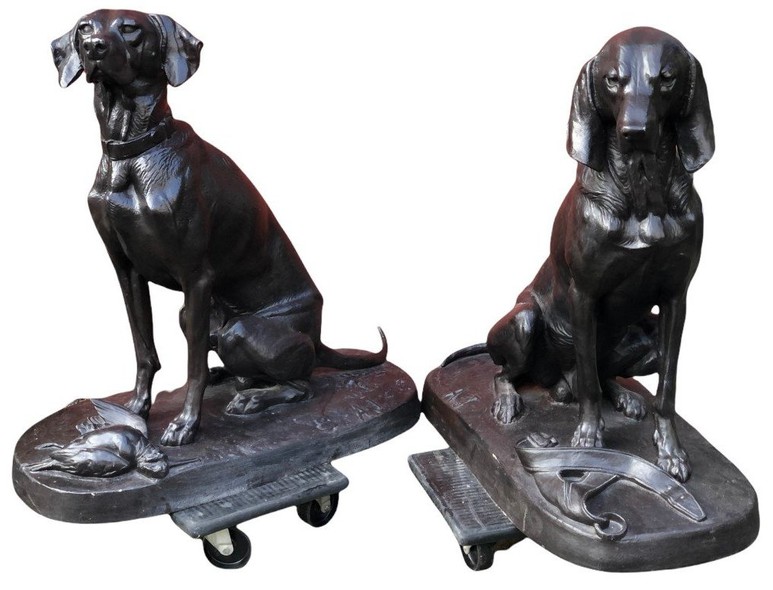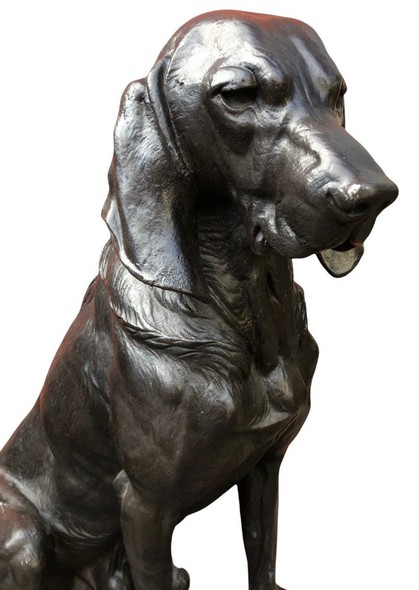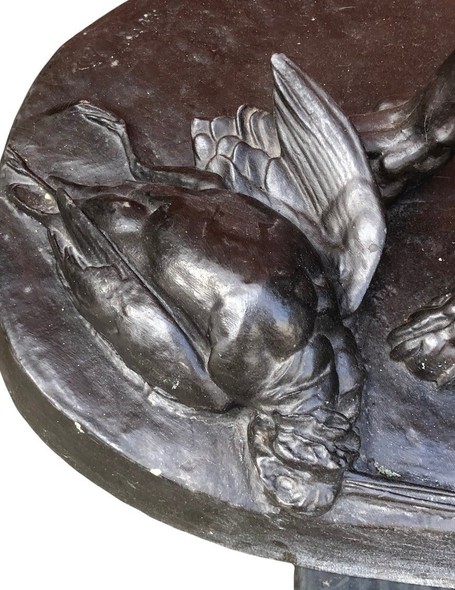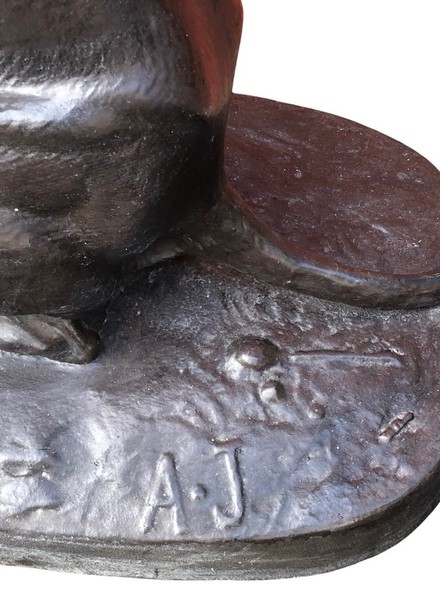 Antique pair sculptures "Hounds" in the style of Napoleon III. Made from cast iron. The sculptures represent hunting dogs, one of which is already with a hunting trophy at its feet in the form of a woodcock, and the second is just waiting to be put on a collar and it will be possible to rush into the endless hunting grounds. The figures are made with a detailed study of all elements according to the model of the sculptor Alfred Jacquemart. On the pedestal is the signature - AJ. France, XX century.
Henri Alfred Marie Jacquemart (1824-1896), French animal sculptor. He studied with the painter Paul Delaroche and the sculptor Jean-Baptiste-Jules Klagman. Entered the School of Fine Arts in 1845. From 1847 to 1879 he took part in the Paris Salon. received medals in 1857, 1863 and 1865. In 1870, Jacquemart became a Chevalier of the Legion of Honor.