Antique painting a girl at the piano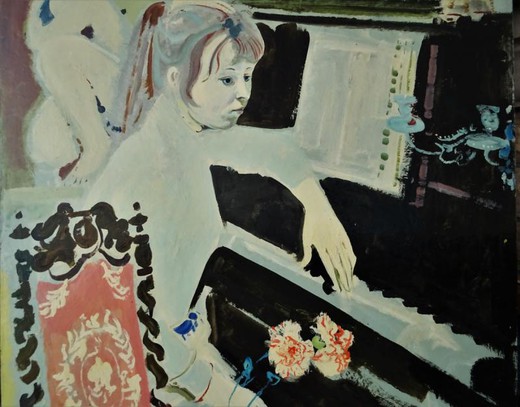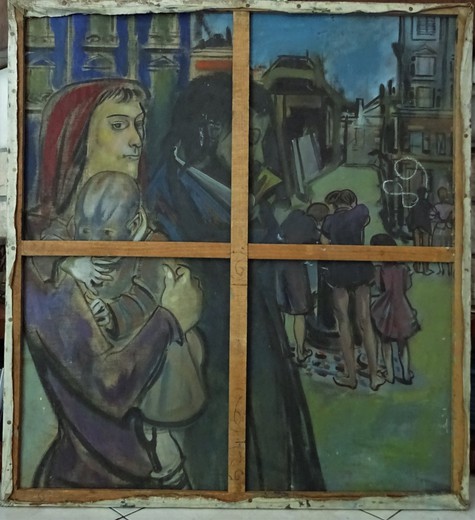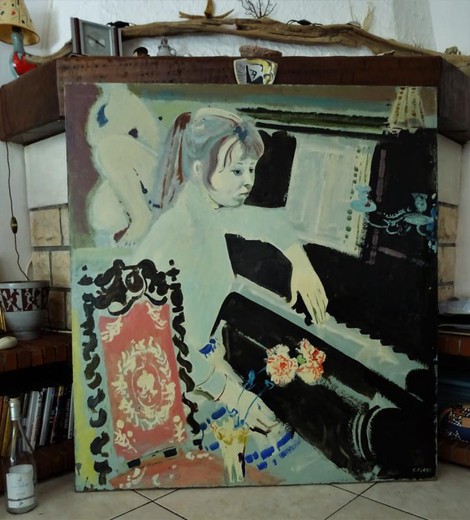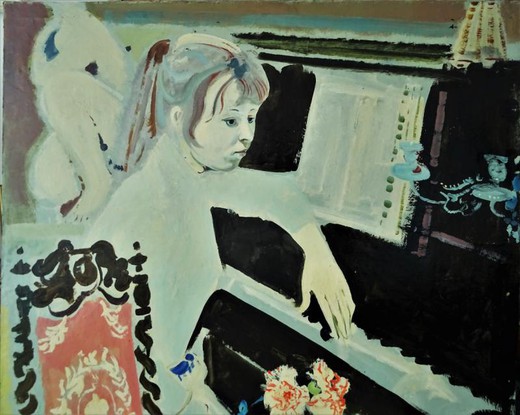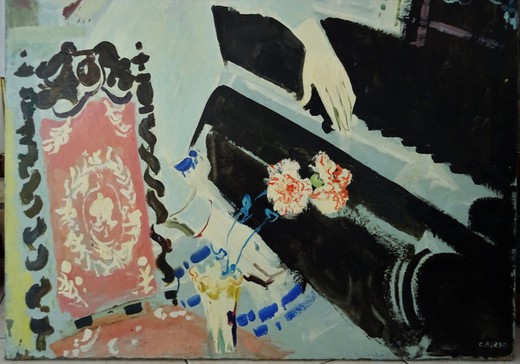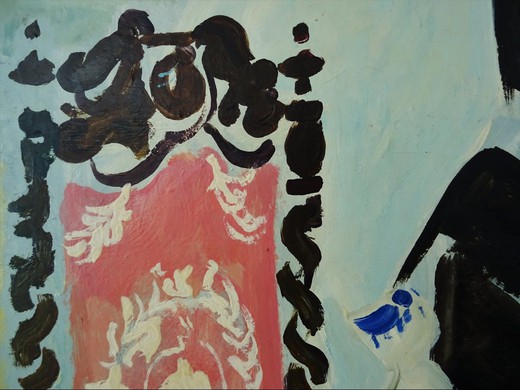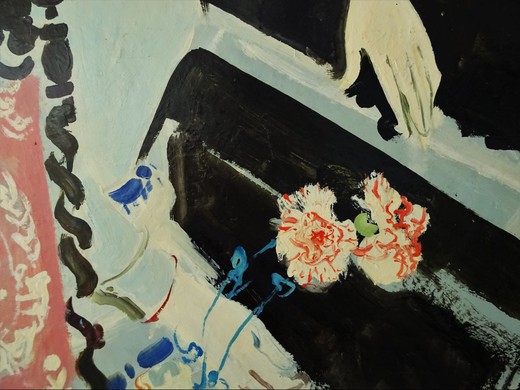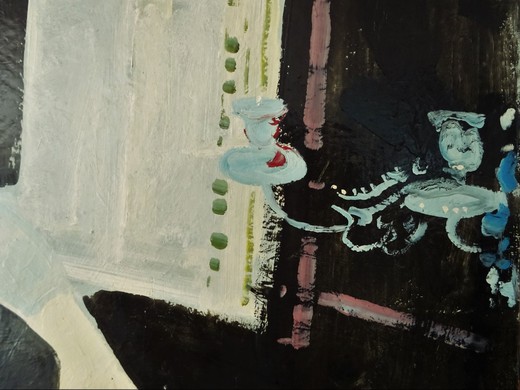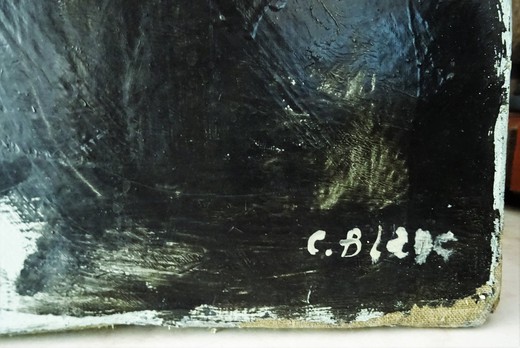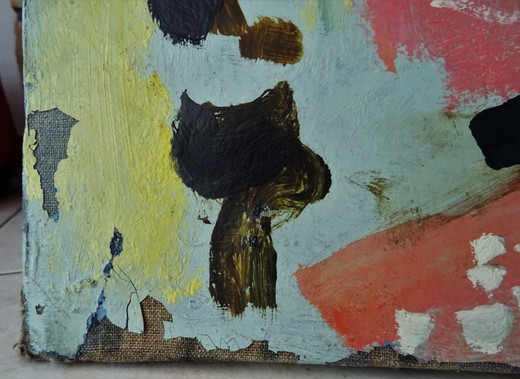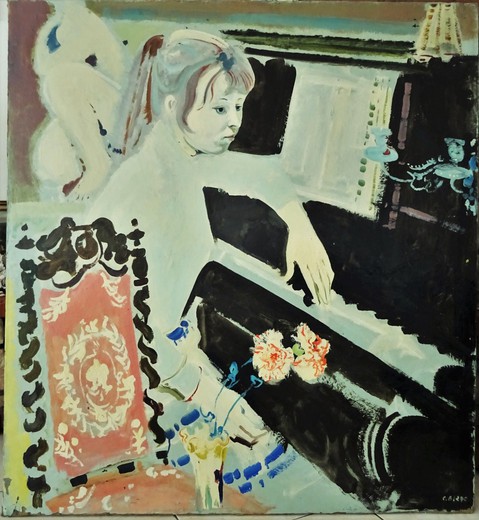 Antique painting "the girl at the piano". France, 1950s Canvas, oil. Author: Charles Blanc. There is a signature in the lower right corner. On the back of the painting there is a sketch of a family scene.
In fact, this work is one of the most significant, which belonged to the brush of Charles Blanc. His style is always recognizable and very personal. He always uses a delicate palette in pastel colors, the characters in his paintings are always lively and realistic. Colors predominate in the paintings: blue, yellow, white. which the master combines with black - this is how Raoul Dufy's influence on the work of Charles Blanc affects. The artist worked for a long time in the style of cubism and was successfully sold in the USA. He traveled a lot around Venice, from which he returned with an armful of delightful works, then he explored Paris. In the 50s. the artist focused on personal expression in paintings, the tendencies of his works during this period are reduced to allegory and religious themes in his painting. In the future, as a master, he will be recognized by his still lifes and portraits. Several works are kept in the museum in Limoges. The origin is guaranteed.
Antique painting a girl at the piano
Added in Request List

Antique painting a girl at the pianoRef nr. 52_8072
Артикул

52_8072
Available:

Reserved
In section:
Dimensions:

H-113бД-104 cm
Style:
Period:
Request More Info
Галерея «БерсоАнтик» принимает на комиссию и покупает предметы антиквариата!