Pair antique Centaurus sculptures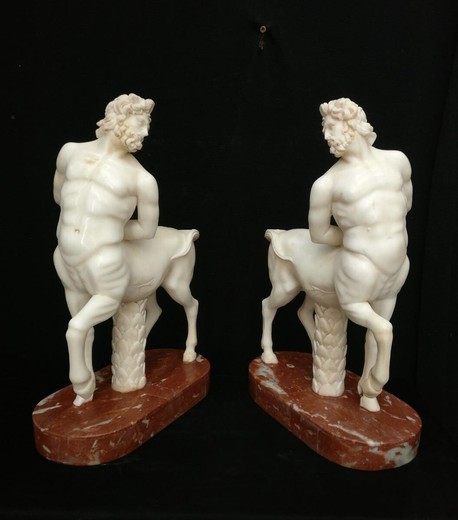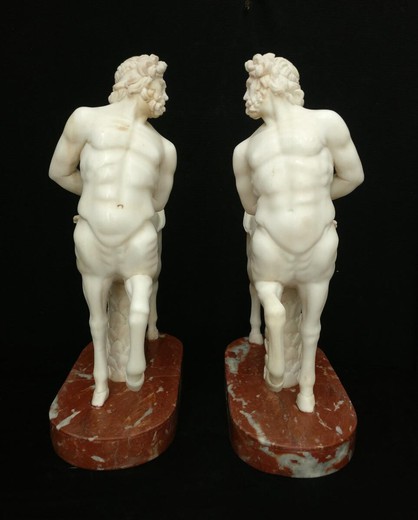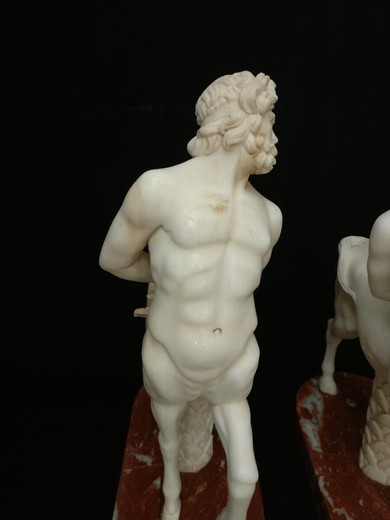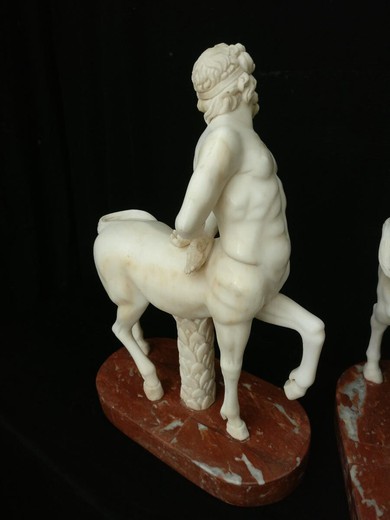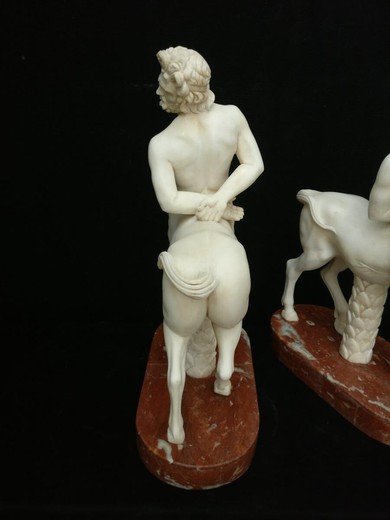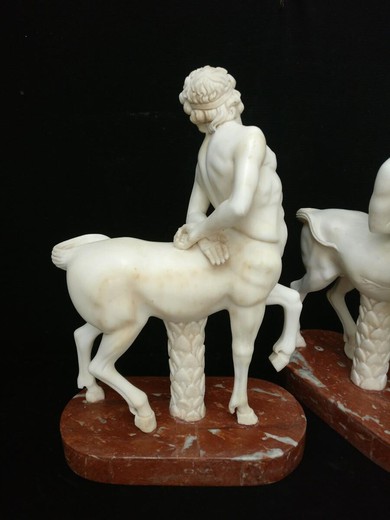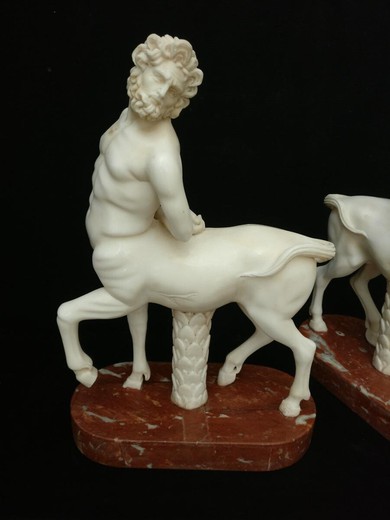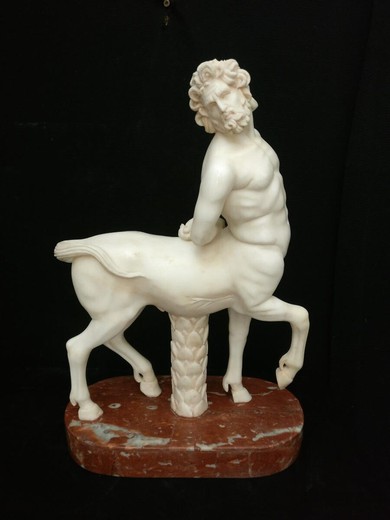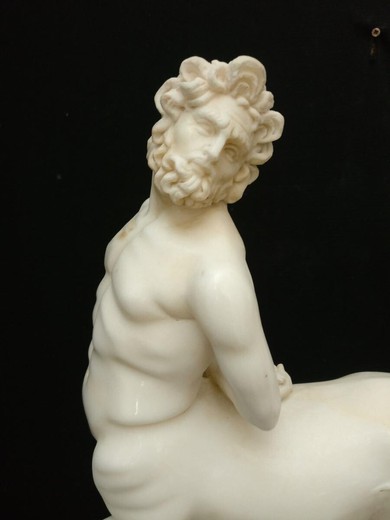 .
Exclusive twin sculptures "Centaurs" in Carrara marble, at the base - French red marble. Venice, XIX century private collection.
A magnificent work, unique in its kind, which conveys both the anatomy of a mythical creature and a rebellious disposition, expressed in the look that ancient authors wrote about.
Centaur or centaur from lat. is a mythical character, a human torso and a horse's body. Their peculiarity was to aggravate the vices of humanity and at the same time help to cultivate dignity, we are talking here about the uncontrolled lust of King Eurytion and the virtue of the centaur Chiron. Also, centaurs were archery champions.A reminder of the centaurs is also the centaurus - the creature in the night sky and the zodiac sign - Sagittarius.