Antique sculpture of Lion of St. Mark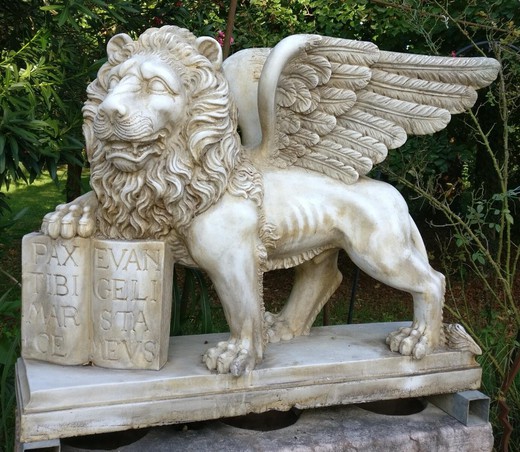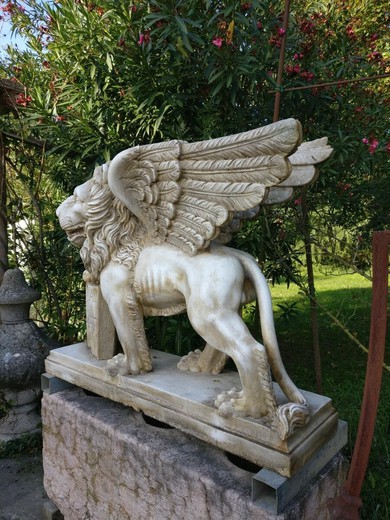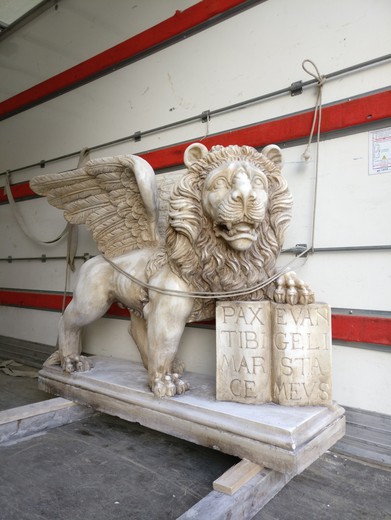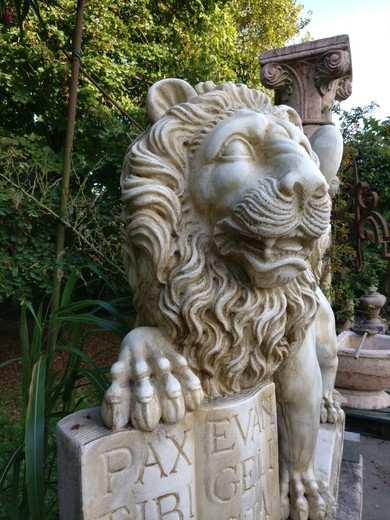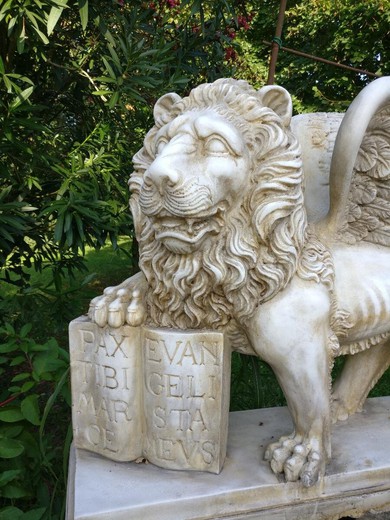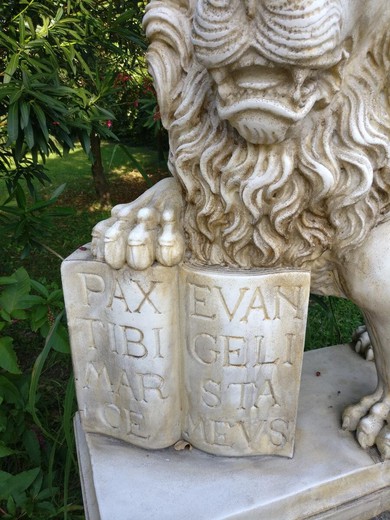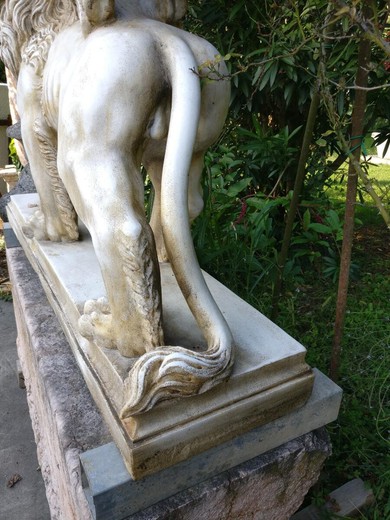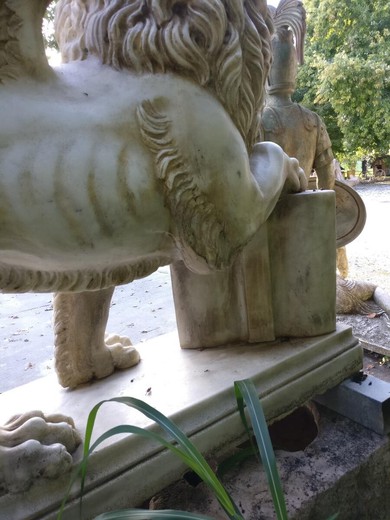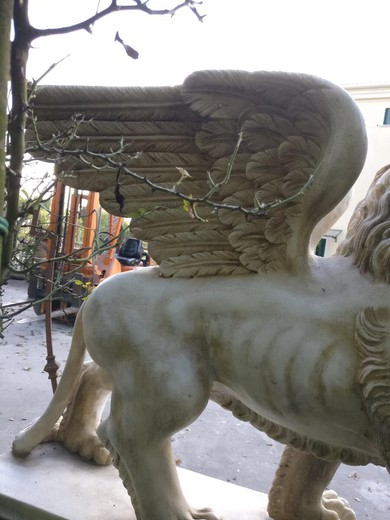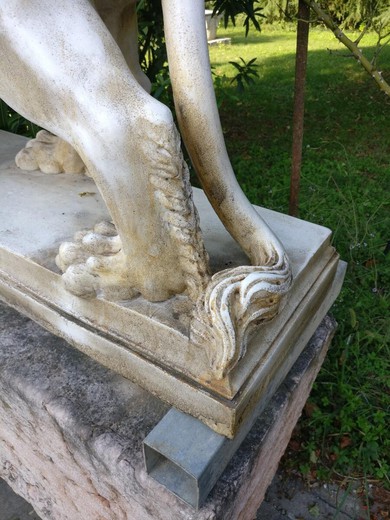 The majestic sculpture "The Lion of St. Mark". Made of Greek marble from Thassos. Origin: Venice, 19th century
The sculpture is part of the composition, at the moment there is the possibility of acquiring two sculptures at once. The price is for one piece.
The Lion of St. Mark is a well-known figure in the history of world culture. In 828, merchants from Venice stole the relics of the Evangelist Mark from Muslim Alexandria. There is a legend that Saint Mark appeared in a dream to the captain of the ship on which the relics rested, and woke him up so that the ship would not crash on the reefs. The apostle became the patron saint of Venice, and his bestial incarnation became the symbol of the city on the water. The Gospel of Mark was the most, one might say, harmless for pagans and converts; Mark was the first bishop of Alexandria, whom the same pagans were dissatisfied with the preaching and killed in 68 AD. Its symbol is the winged lion, which has become the symbol of Venice as well. The image of a lion goes into the Old Testament. In the book of the prophet Ezekiel there is a creature with four faces, which is called a tetramorph: a man, a lion, a bull and an eagle. In the book of the Apocalypse, they appear as apocalyptic creatures. A little later, Christian preachers associated the images with four evangelists. Matthew the angel, the lion-Mark, the calf-Luke, the eagle-John.
The Venetians put the lion on their banners, his images were carved on ships and fortresses.
An absolutely unique work due to the elaboration of details and the realism of the image of the anatomy of the animal, made with great care and precision. The lion is depicted with an open book, where in Latin there is a saying: "Pax tibi Marce, evangelista meus", which means "Peace be with you, Mark, my evangelist." These words were spoken by an angel in a vision of Mark during a storm at the place where Venice will be founded in the future.
The work is made from an expensive and valuable single piece of marble, which has become even more beautiful over time, thanks to the natural elegant patina formed on its surface. The sculpture can be located both indoors and outdoors. This sculpture cannot be called rare, perhaps unique. Amazingly excellent proportions, detailed elaboration and perfectly rendered anatomy of the animal reflect the true nobility of the legend of St. Mark and the history of Venice.
Antique sculpture of Lion of St. Mark
Added in Request List

Antique sculpture of Lion of St. MarkRef nr. 52_8218
Артикул

52_8218
Available:

Inquire
In section:
Material:
Dimensions:

H-102, W-132, D-37 cm
H основания- 12 cm
Вес - 300 кг
Style:
Period:
Request More Info
Галерея «БерсоАнтик» принимает на комиссию и покупает предметы антиквариата!