Vintage sculpture "Snail"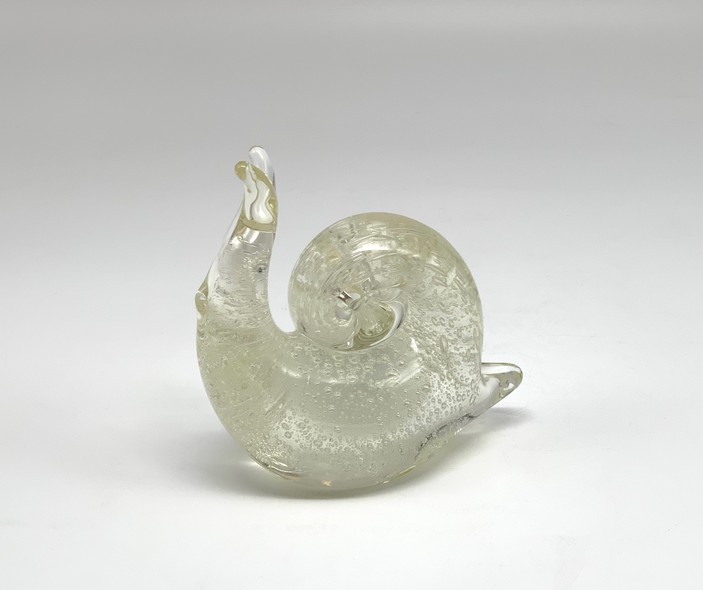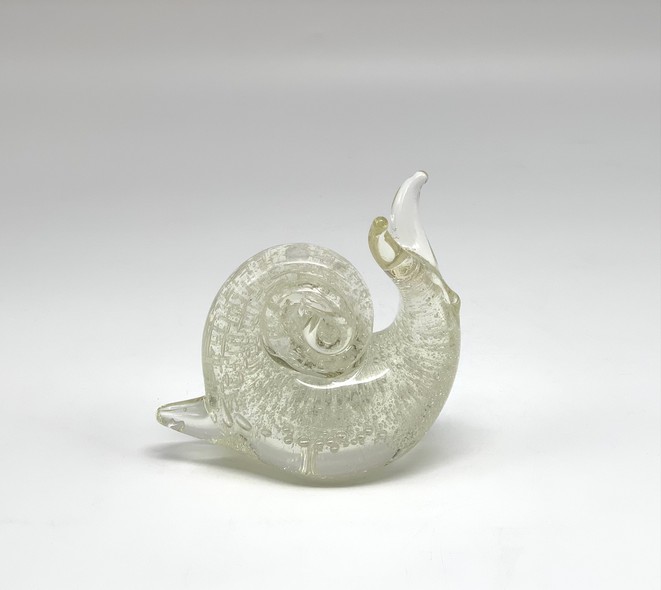 Vintage sculpture "Snail". Made from Murano glass. It will be a stylish addition to a boudoir, bathroom or other small space. Italy, XX century.
The snail is associated with frozen time and the process of contemplation. Her spiral shell refers to the infinity of space and time. Bubbles inside the sculpture connect the image with the water element.