Vintage sculpture "Qilin"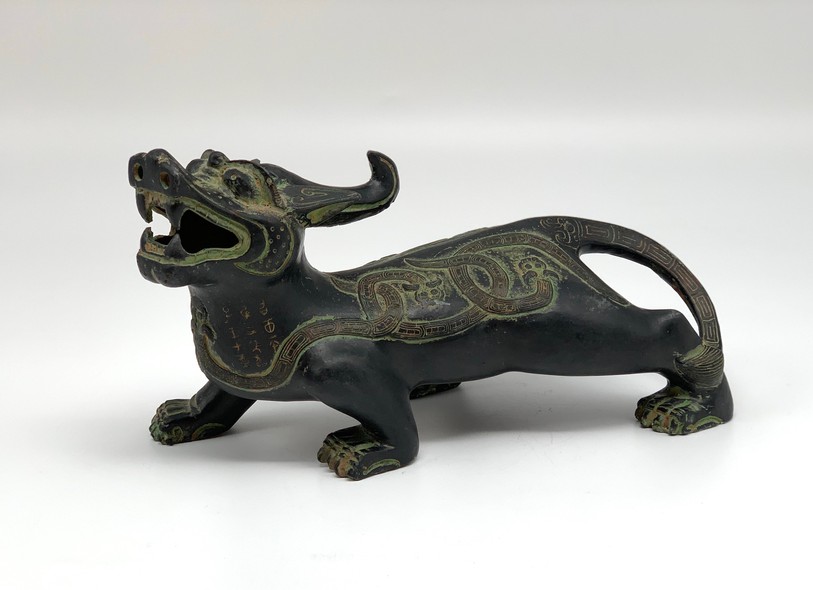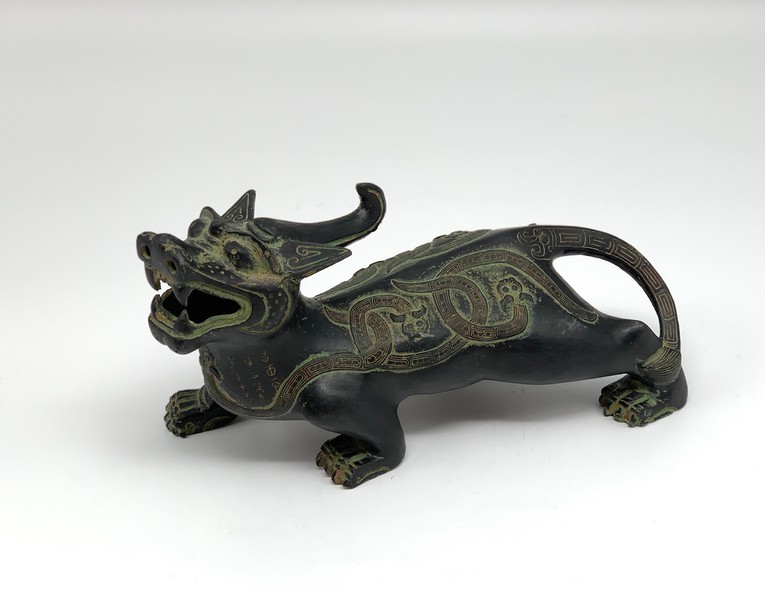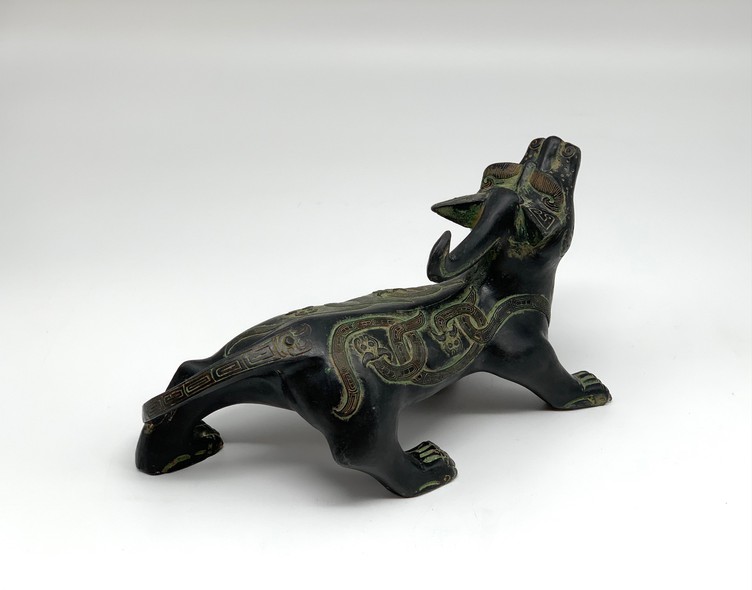 Vintage sculpture "Qilin". Made from bronze. The sides of the mythical animal are decorated with images of dragons, and on the neck are xiaozhuan hieroglyphs. China, XX century.
The image of qilin is similar to the European unicorn, although it still has differences and looks like a chimera. Qilin is an image of insight, kindness, mercy and understanding. The qilin's hooves do not crush the grass, but press it, when it sweeps by, it will not trample a single insect and will not harm anyone. This is a sacred animal, along with the dragon, turtle and phoenix, which cannot stand confusion, dirt and rudeness. Someone says that in nature one could see this outlandish beast live, but, of course, it is so elusive that it is shown only to the elect, with pure thoughts, people.