Antique fountain "Temple" in antique style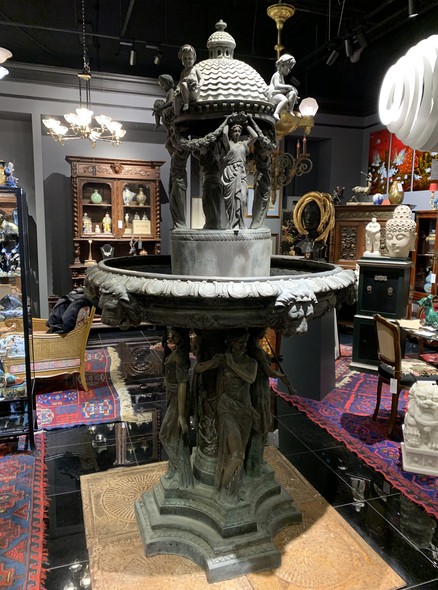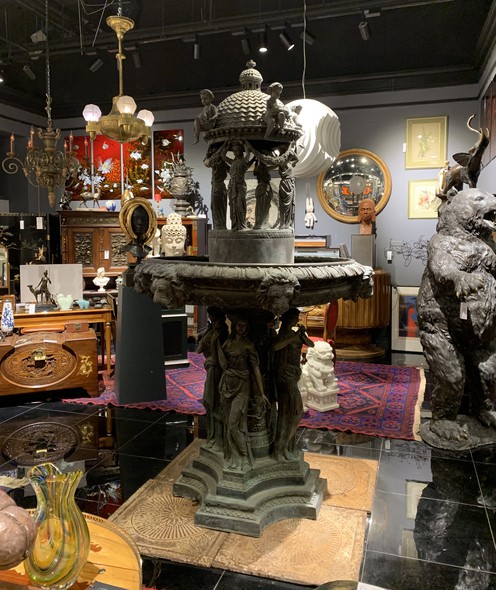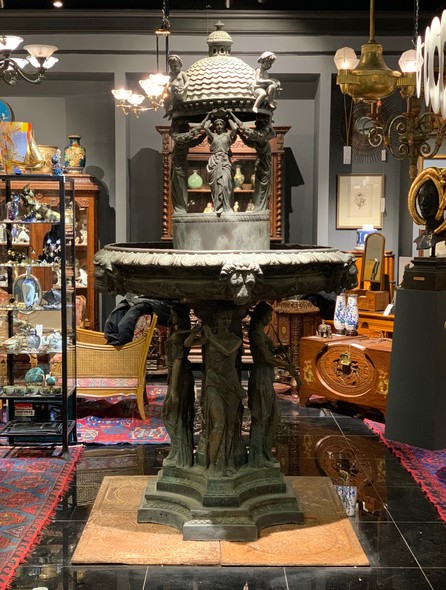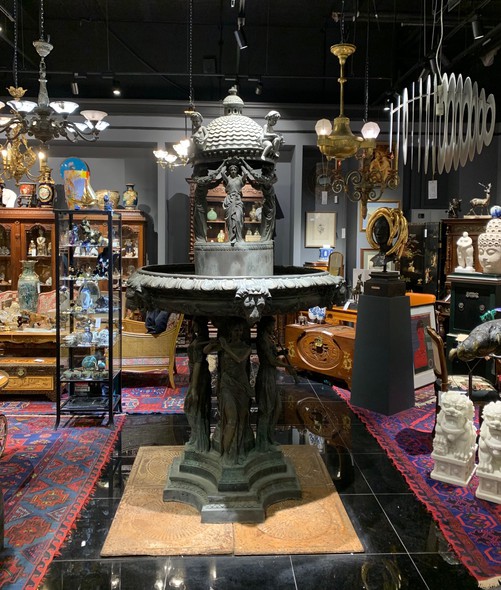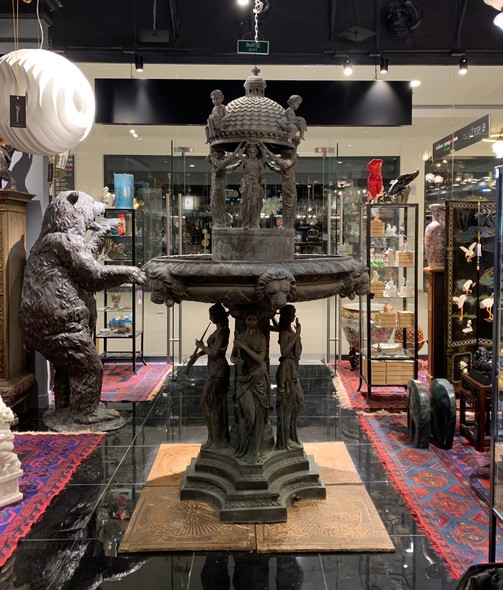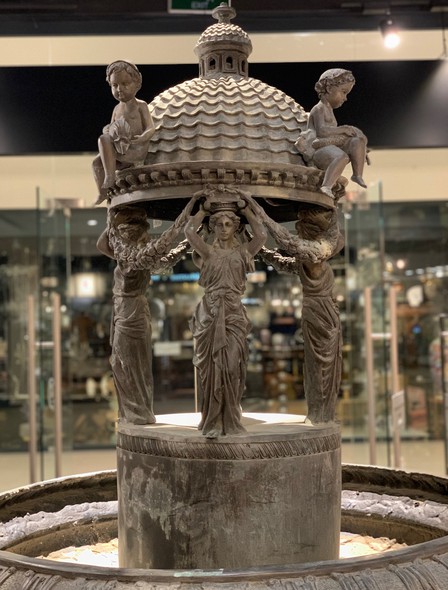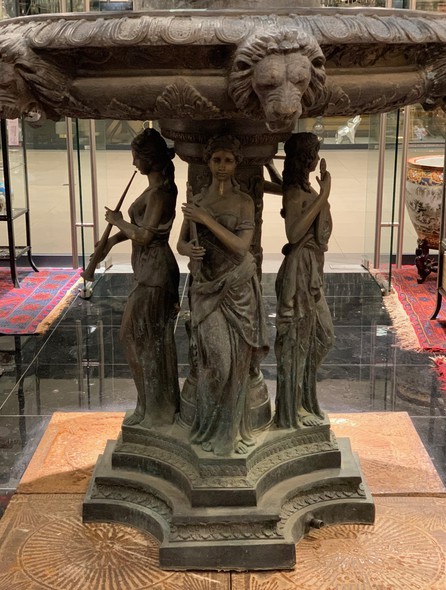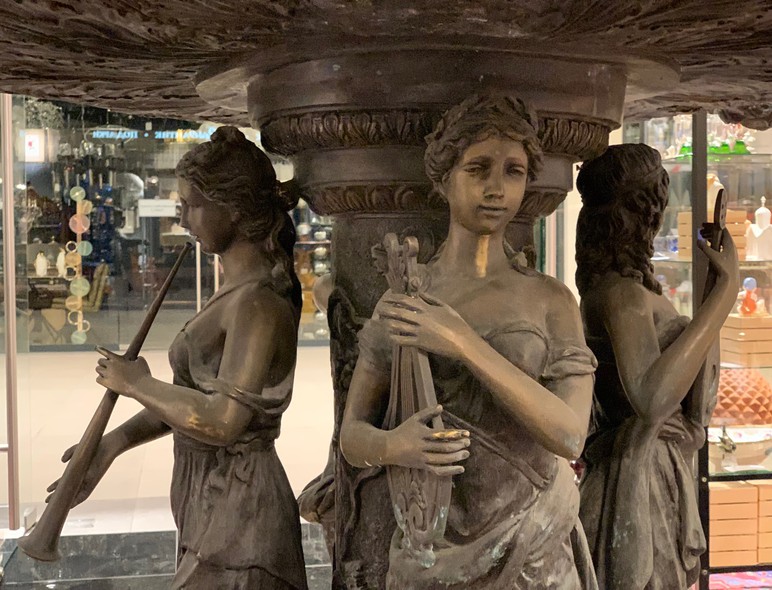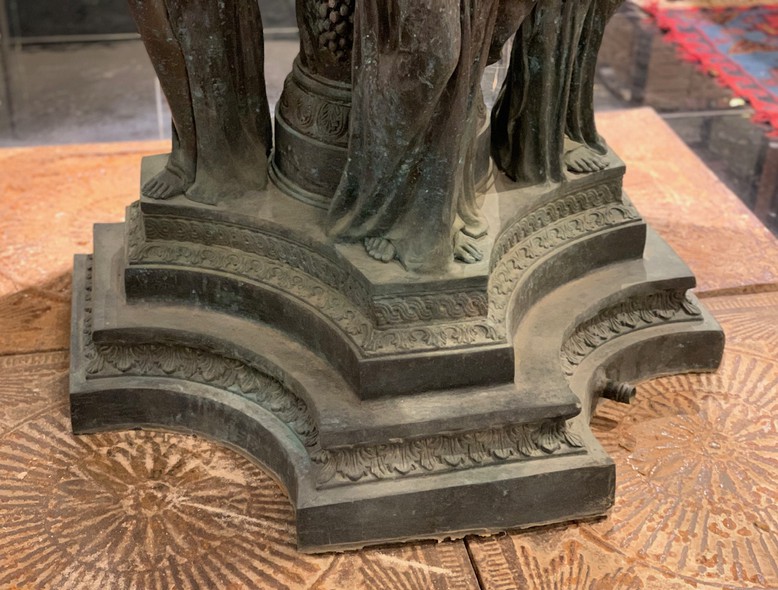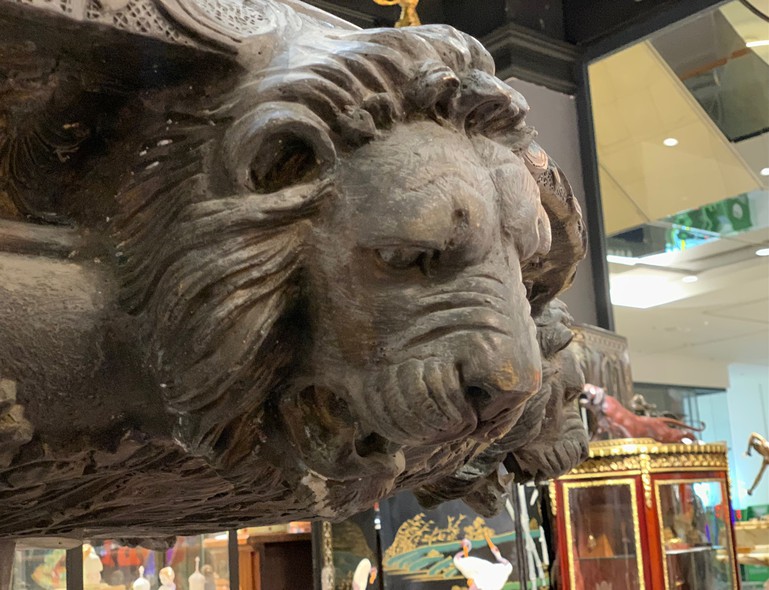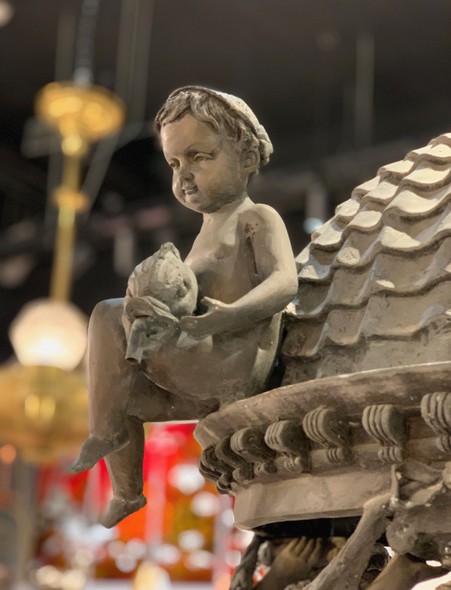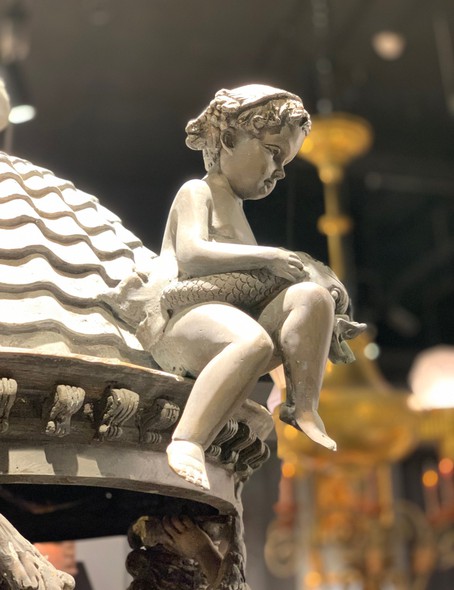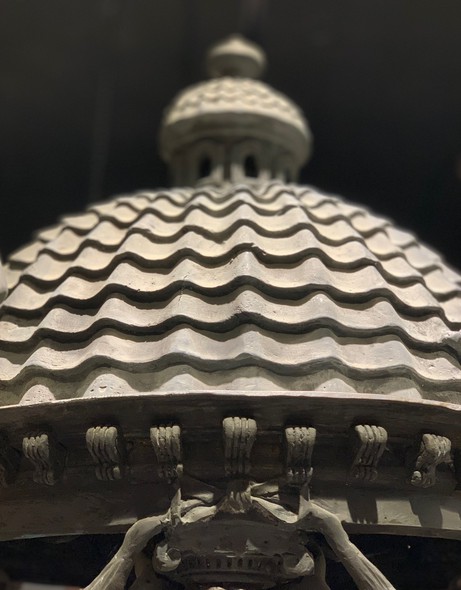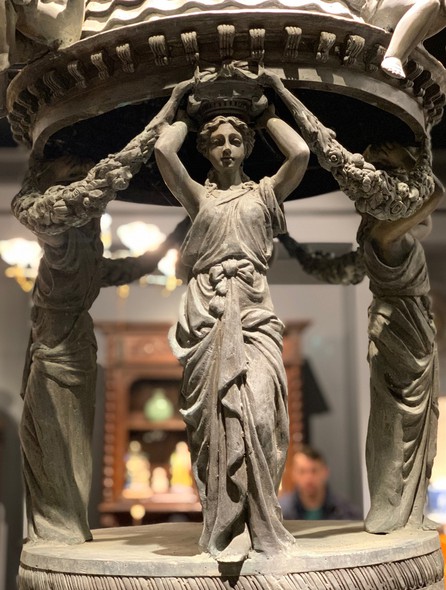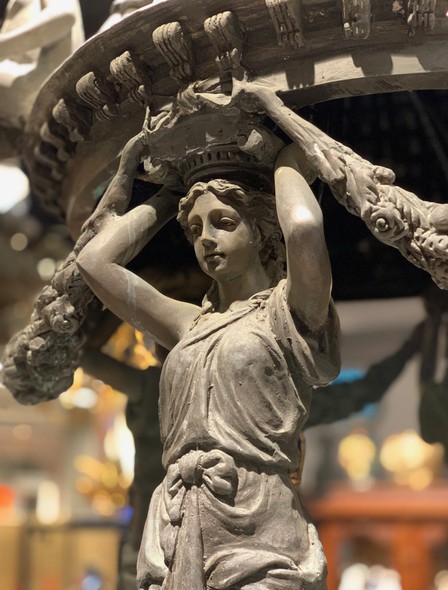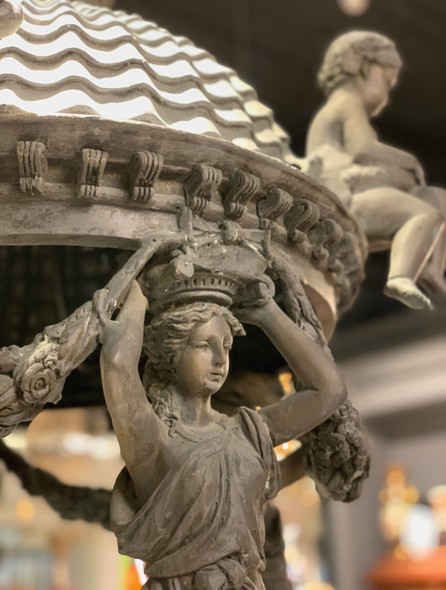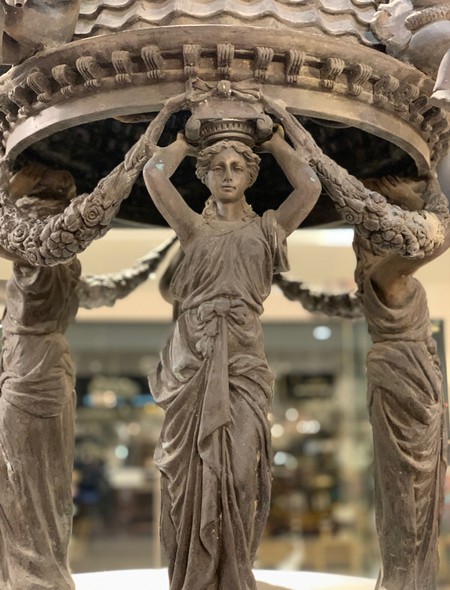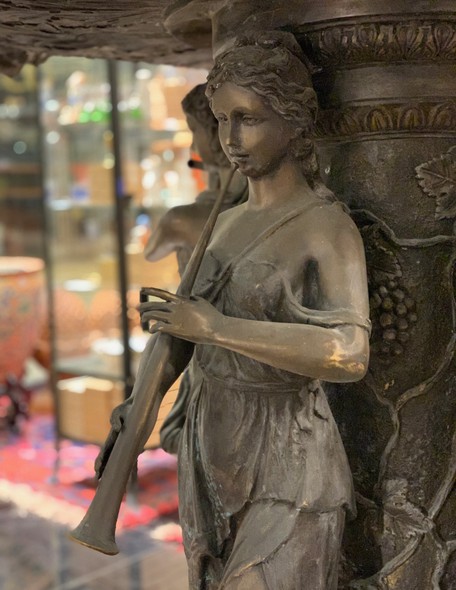 Antique fountain in antique style. Bronze, patina. Belgium, XX century.
Fountain - a temple with a dome "returns to native land": to the origins of the history of the emergence of the myths of Ancient Greece with great gods and brave heroes; to the pomposity of Ancient Rome with the Senate and the Colosseum. The fountain is like a revived fresco plot with easily recognizable characters: nymphs with a pipe, a lyre in their hands, a trumpet, putti, sitting on the edge of the dome and dangling their legs, beautiful maidens supporting the dome, reminiscent of the dome of a temple, like the Atlanteans hold the sky. Their figures serve as a support for the dome and carry out the supply of water, which should be poured out through the dolphins' tubules.
There is a certain theatricality in the plot, which is adopted in the antique style, and which breathed life into the composition. The figures are skillfully executed, facial expressions are conveyed, somewhere modest, somewhere funny, somewhere laughing, and somewhere quite serious.
Here, all the canons of the ancient style are observed, which should captivate the viewer from the everyday world to Mount Olympus, to the festivities, remind of the existence of eternal gods and their lives. The vine girdling the fountain and the bunches of grapes adorning the boyish heads of little putti reminds of the feast of new wine and honoring the merry Bacchus.
The fountain is symmetrical, pompous, saturated with expressive elements, reminiscent of the greatest culture of Ancient Rome and Greece, which still lives in objects that have become its full-fledged children of ancient cultures. The proportions are observed, as it was customary to focus on the "Golden Section" in the design. Luxurious heaviness is not felt here, because each element complements each other, creating a single holistic composition.
This fountain was purchased at auction. Available for viewing in the gallery in Moscow.