San Galli antique safe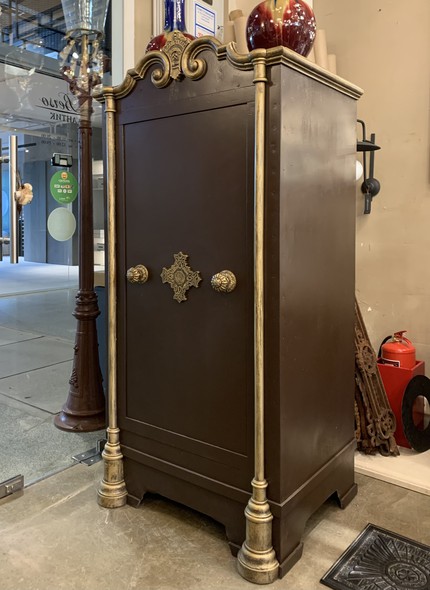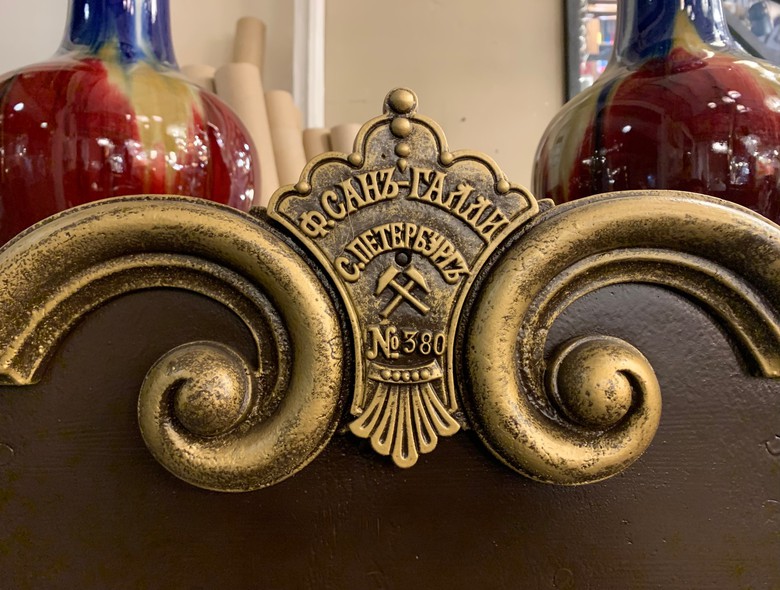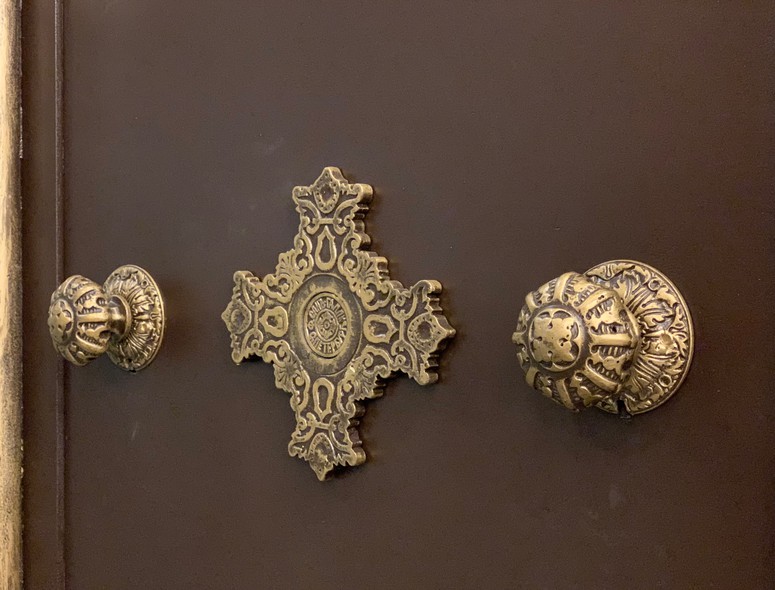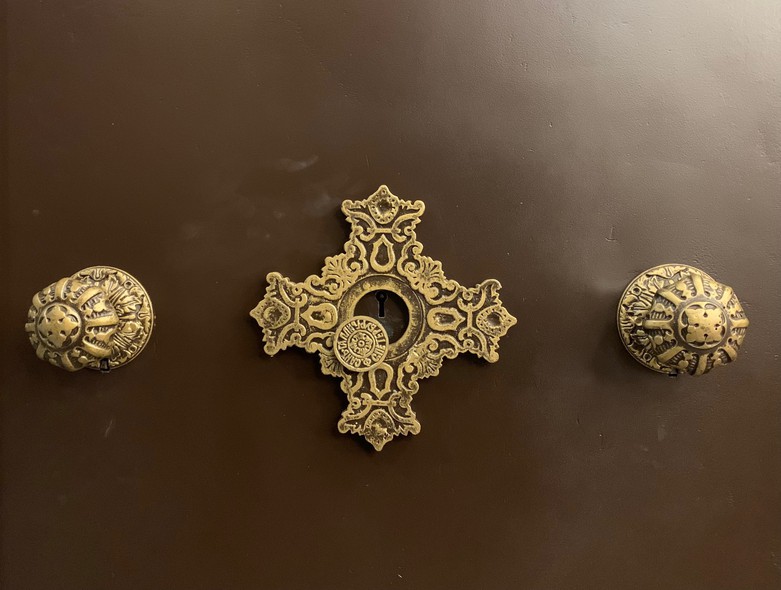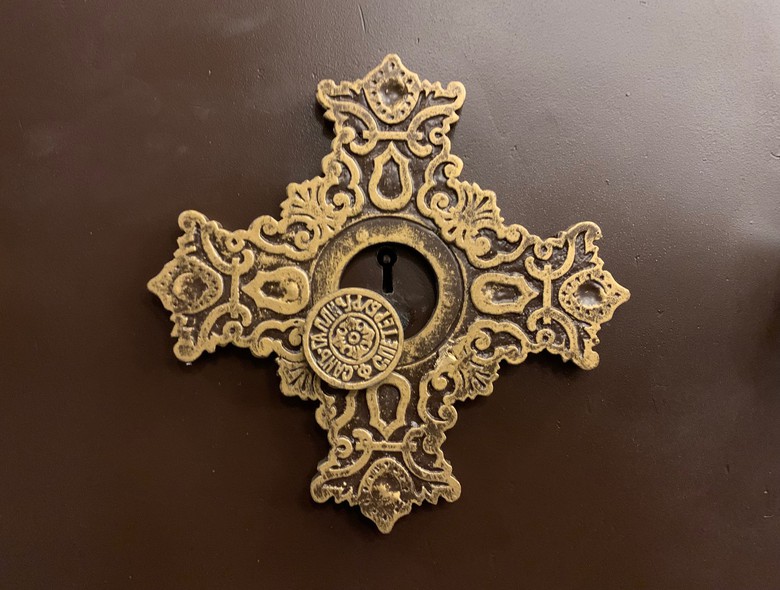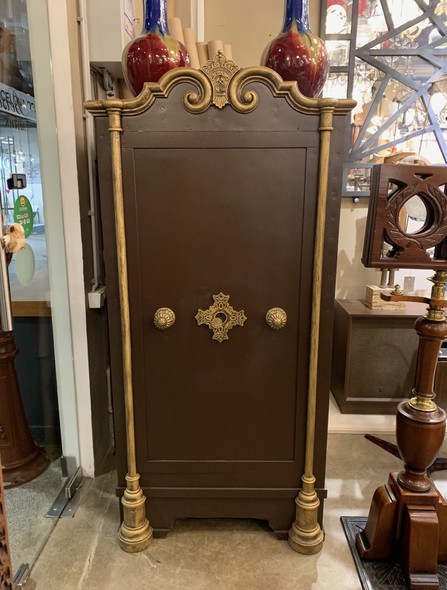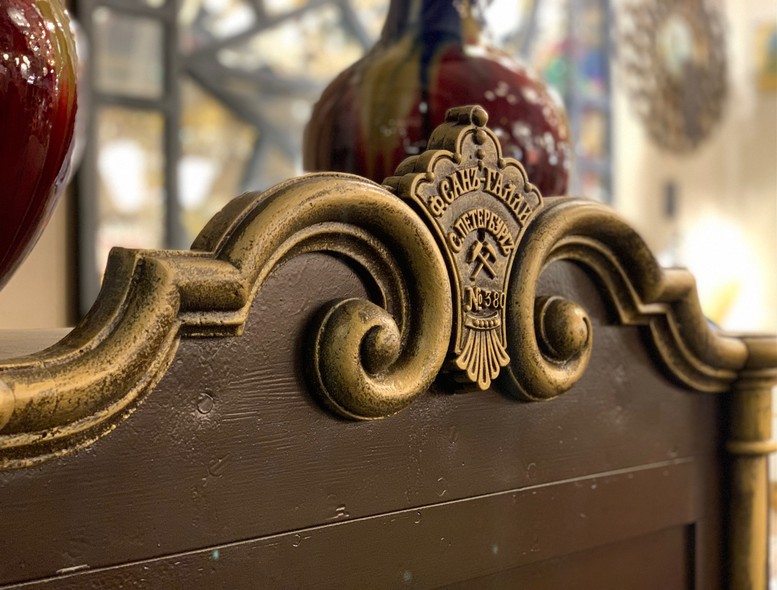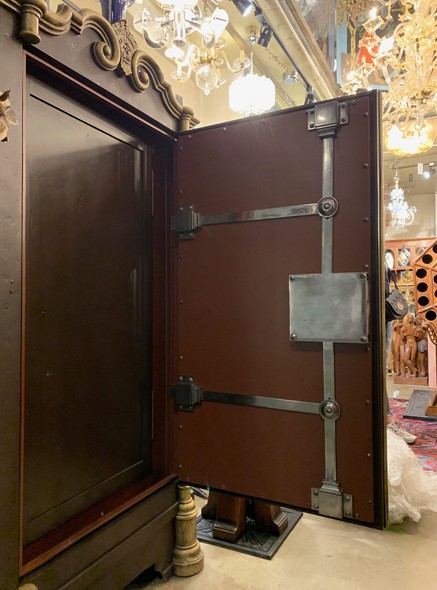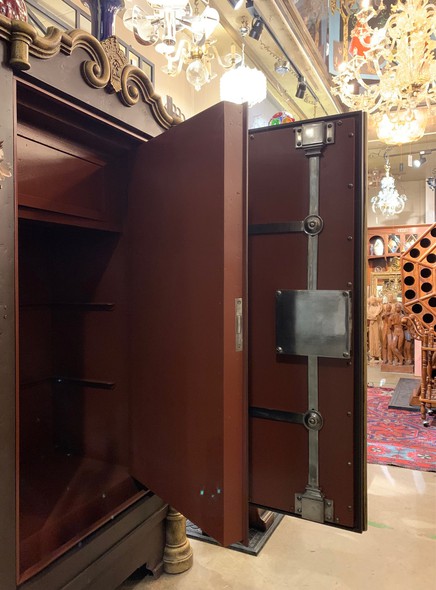 Antique safe made by Franz Karlovich San-Galli (1824-1908). Made from metal. The safe is backfilling, fireproof. Locks of the first door with a secret and blocking of handles, the second door is vacuum. Russia, 19th century
Safes are an indispensable thing, especially safes made by famous masters of the tsarist era in the workshops of F.K. San Galli, the quality of these safes was legendary. San Galli valued his reputation, and it was justified: his safes were considered complex and unopenable. Together with gratitude and a separate permission to work from the Imperial House, San Galli was also granted the title of nobility, the rank of state councilor (rank of general).
This is the same famous engineer of German-Italian origin, who, more than 150 years ago, invented a cast-iron radiator (battery) in Russia. An idealist and, at the same time, a man of extraordinary mind, character and assertiveness, who possessed the qualities of a real entrepreneur, achieved every goal he set. Franz moved to Russia in 1842 from Germany, to St. Petersburg. Life did not spoil the young inventor, but he did not give up, and very soon achieved success. His first order was the repair of the heating system in Tsarskoye Selo. Franz Karlovich successfully married and converted to Orthodoxy, founded his own production. At the age of 28, he opens his own enterprise on Ligovsky Prospekt. He became the first in the field of engineering equipment for buildings, he devoted a lot of time to the development and expansion of the range of products that his production offered. In addition to radiators, disinfection devices, ventilation systems, mechanical washbasins appeared, to which safes and artistic castings were added. At the enterprise of Franz Karlovich San-Galli, the lattice of the gates of the Winter Palace was cast, fences, benches and sculptures were cast. I must say that the latrines appeared in St. Petersburg thanks to San Galli, made in the manner of the West. This enterprise has grown into a foundry in the very center of St. Petersburg. "Without haste and rest" - this motto united more than 800 professionals who worked together with San Galli.
San Galli antique safe
989 000

Added in Request List
San Galli antique safeRef nr. 88_1548
Галерея «БерсоАнтик» принимает на комиссию и покупает предметы антиквариата!