Lam Lee Chandelier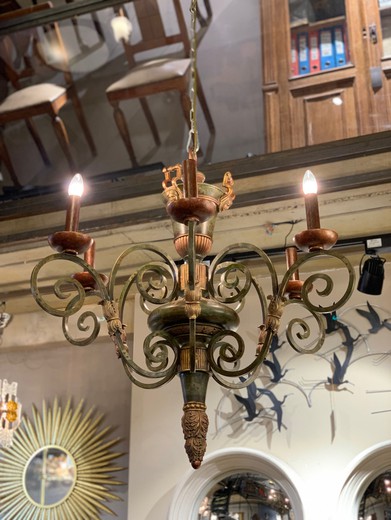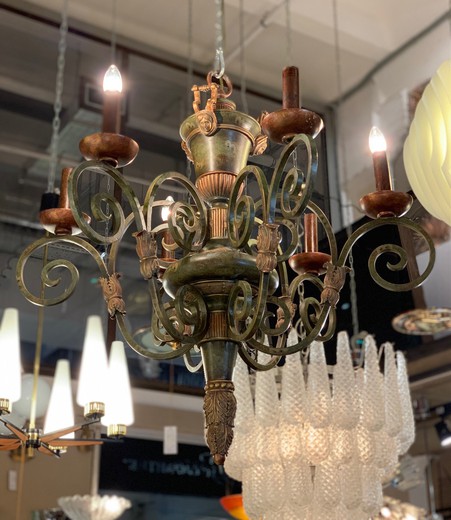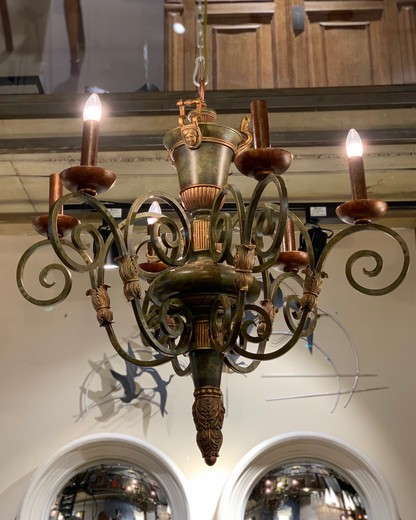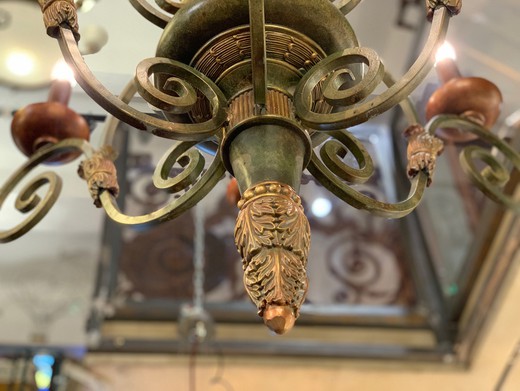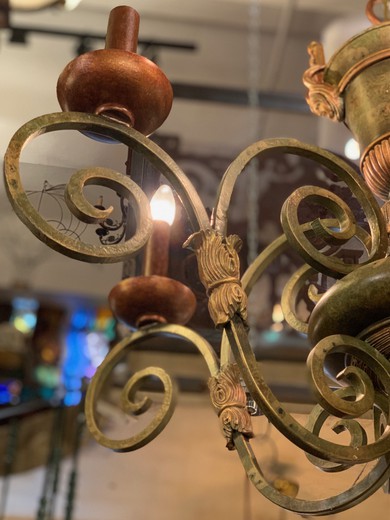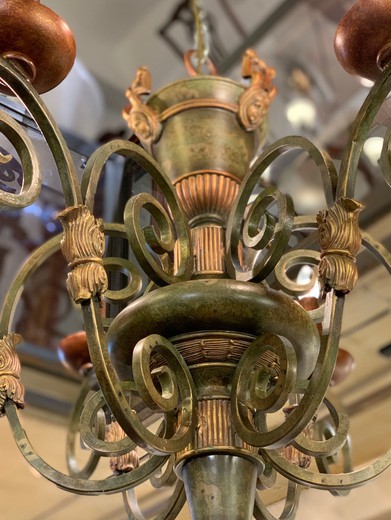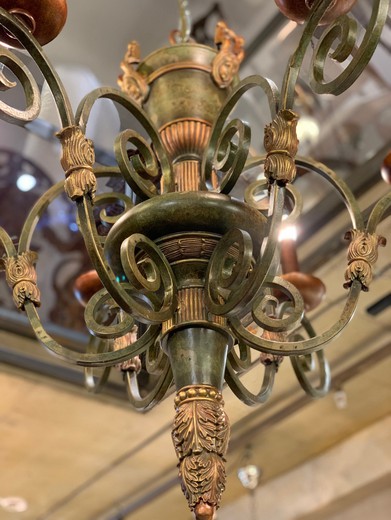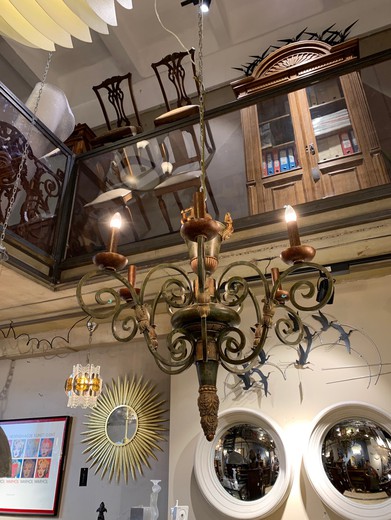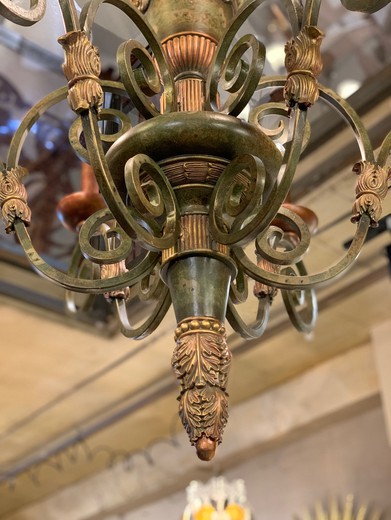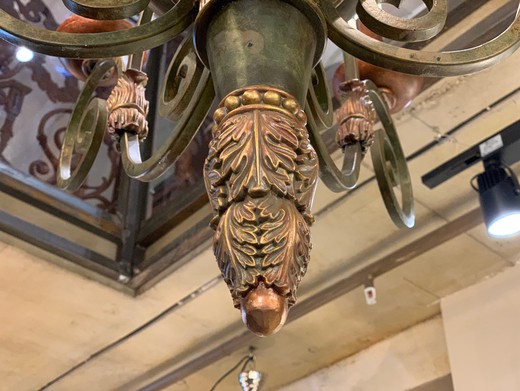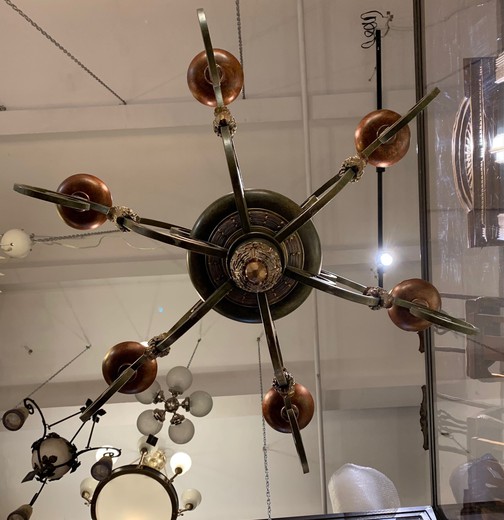 The magnificent Lam Lee chandelier in the Renaissance style is made of metal. It has six light points. United States, XXI century.Lam Lee is a legend, expensive simplicity, a combination of thoroughbred breeding with talent and imagination. This is a factory named after an American designer and artist of Chinese origin - Lam Li, who specialized in creating furniture, decorative items, lighting devices. Master Lam Li was awarded the prize "For Achievements in the field of Art", such an award is awarded once in one's life.
It is difficult to think outside the box, it is even more difficult to find inspiration. Lam Li found it everywhere. A huge talent and vision of the world is reflected in the created objects, their charm only grows with the years. In many objects, the mystery of the east is evident, and information about the production of objects is also hidden. All together, it forms the unique charm of the Lam Lee company. It is only known that the masters use ancient techniques on a par with modern ones, plus, the author's originality and his special vision of the world are always taken into account. To see the beautiful, to see life in simple things is often the embodiment of a real genius.The items of the Lam Lee brand use expensive types of wood, expensive materials in the decoration, resins, gold leaf gilding and silvering, exotic types of leather. The style of Lam Lee can not be confused with anything, because it is unique, there is no second such.
Lam Lee Chandelier
280 000

Added in Request List

Lam Lee ChandelierRef nr. 88_2347
Галерея «БерсоАнтик» принимает на комиссию и покупает предметы антиквариата!