Antique paired candlesticks "Mavrs"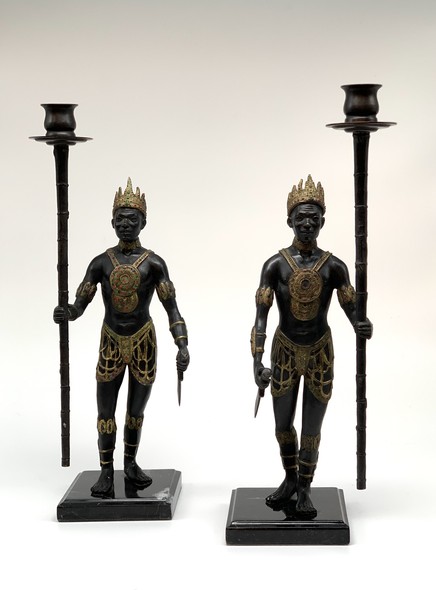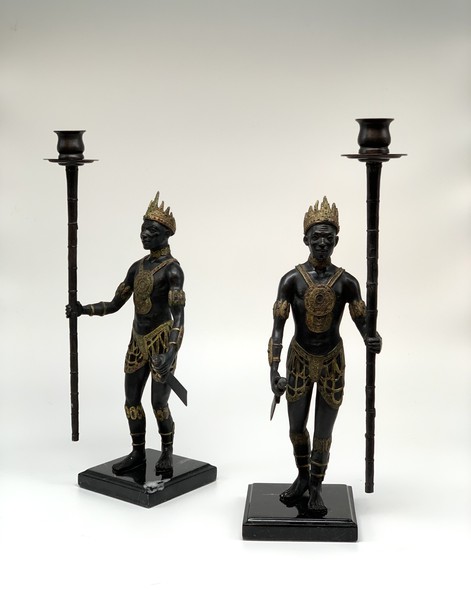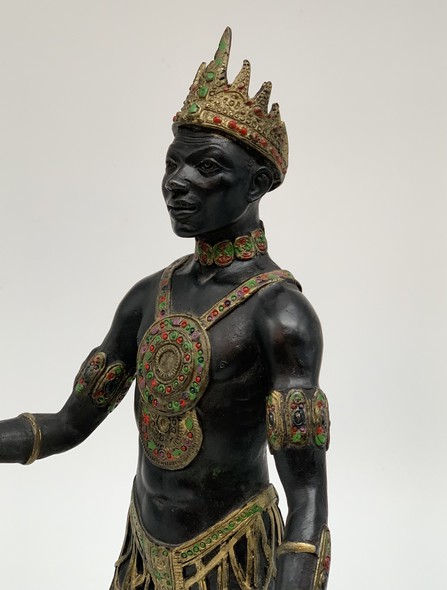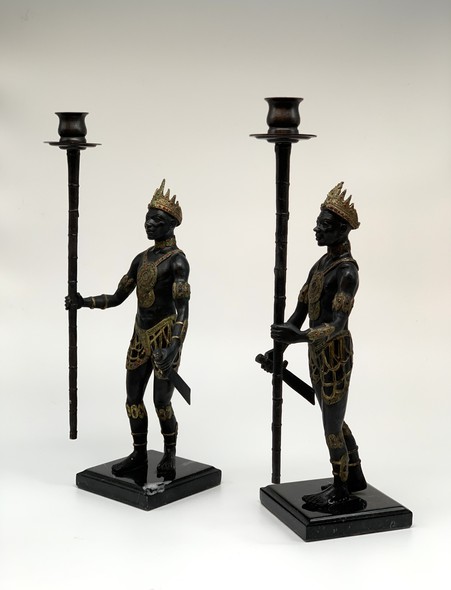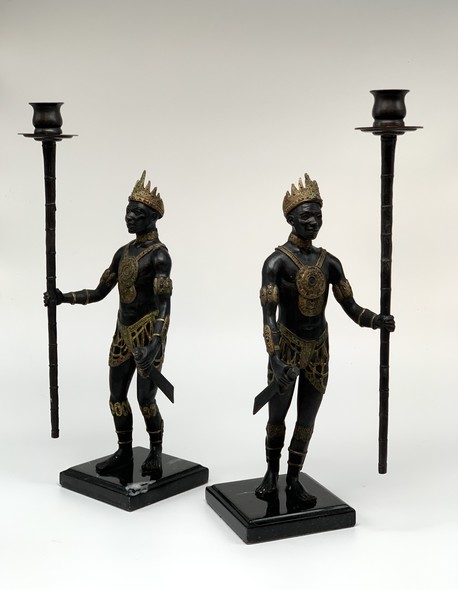 Antique paired candlesticks "Marva". Made of bronze, on stone pedestals. Decorated with hand-painted. Europe, XX century.
Moors were a real exotic for Europeans, quite often they could be seen at the courts of royal and royal dynasties. The image of Nubians in art is a reflection and tribute to whole epochs, an opportunity to feel like a part of the royal court.