Large floor vases "Parade of Dragons"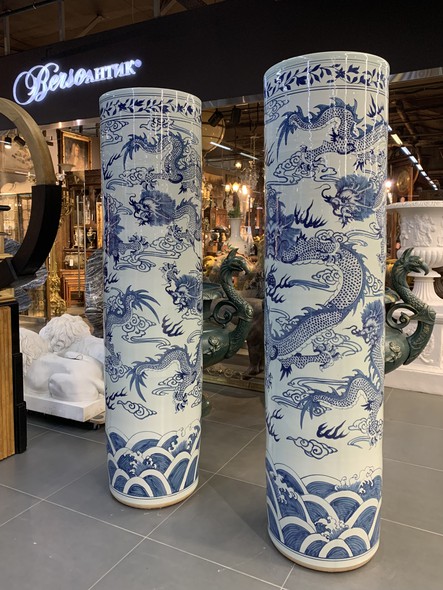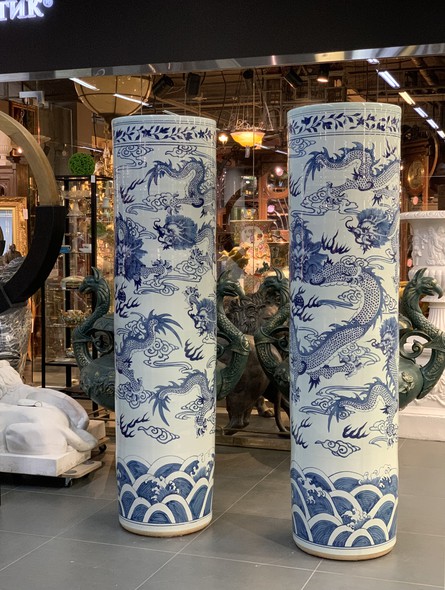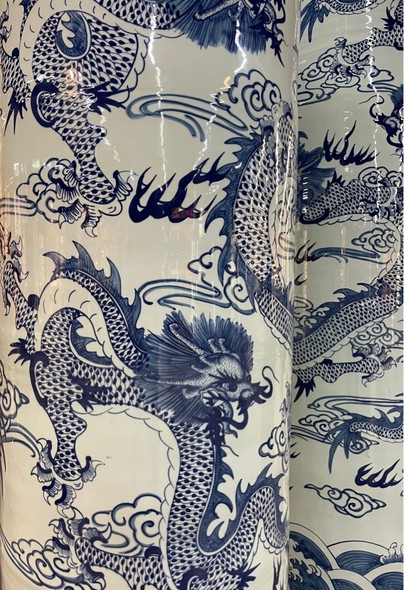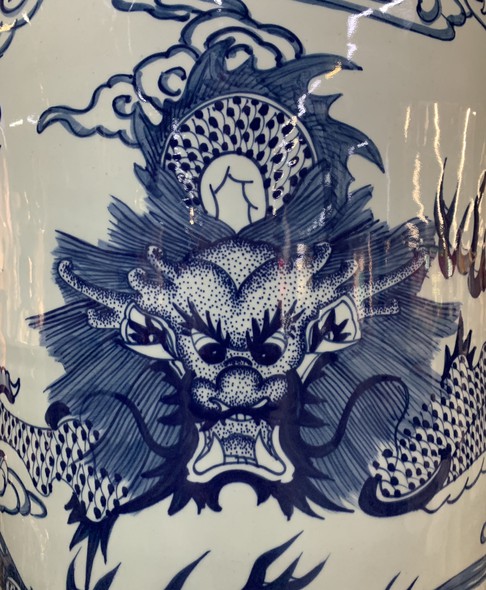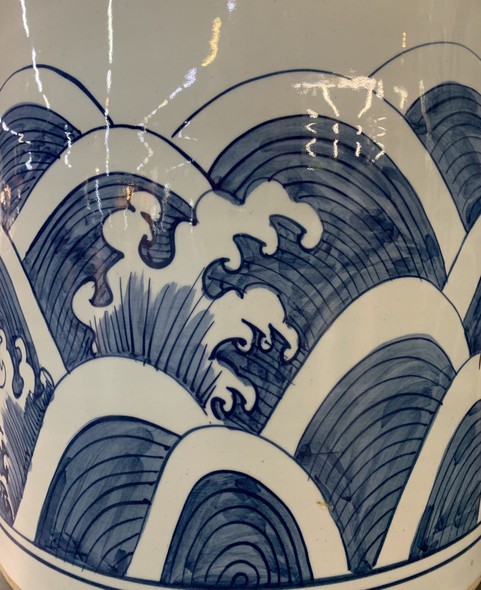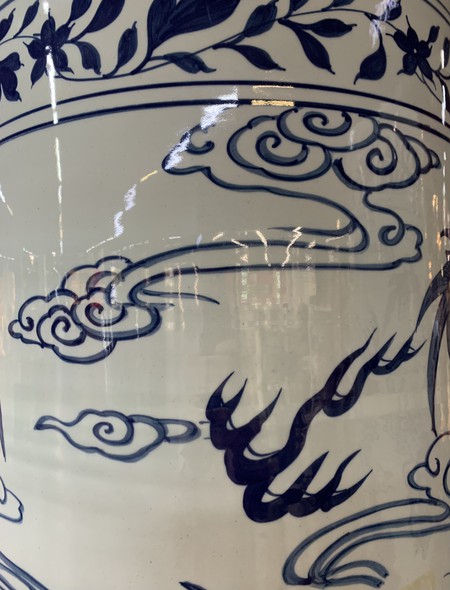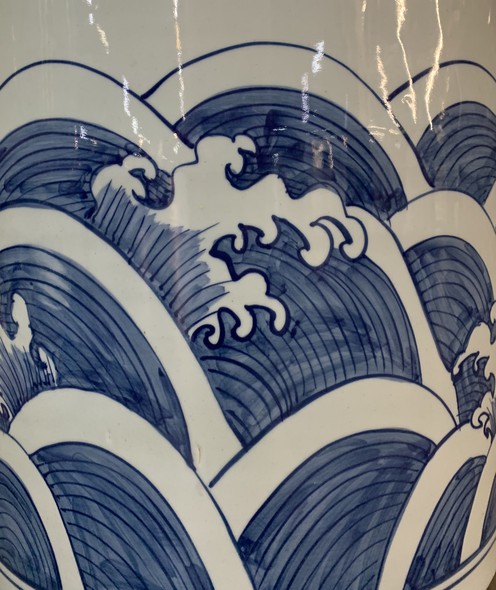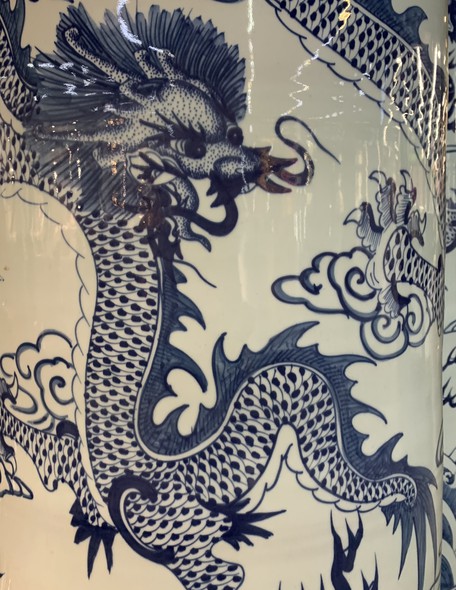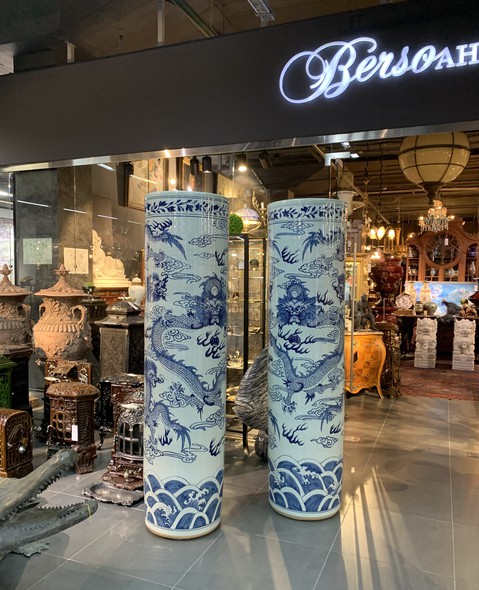 Vintage paired vases of outstanding sizes. Made of ceramics. Cylindrical vases are painted in calm blue tones. The plot tells about the dances of Chinese dragons over raging waves. Some of the dragons want to grab the pearl in front of them, which is why their fierce face is turned directly to the observer. The composition is decorated with floral ornaments and images of clouds. China, XX century.
The Chinese dragon (Lun or Lun) is a traditional oriental symbol of a good beginning, wisdom and imperial power. Dragons have always lived apart from humans, although they occupy a high position in mythology, thanks to their wisdom and ability to accumulate wealth, precious stones and treasures. The harrier is depicted with horns, claws and with a number of sharp teeth on the spine. The pearl is a precious symbol of the sun, which contains the divine power of the dragon.