Antique paired sculptures "Fo Dogs"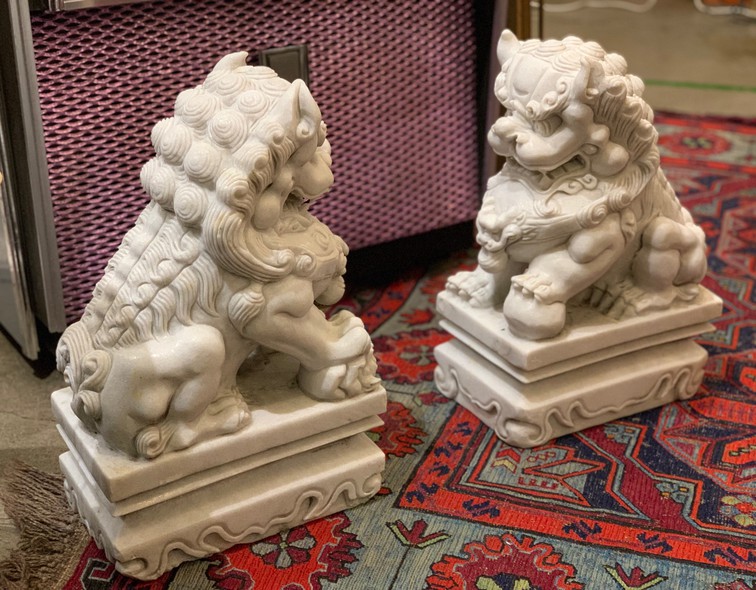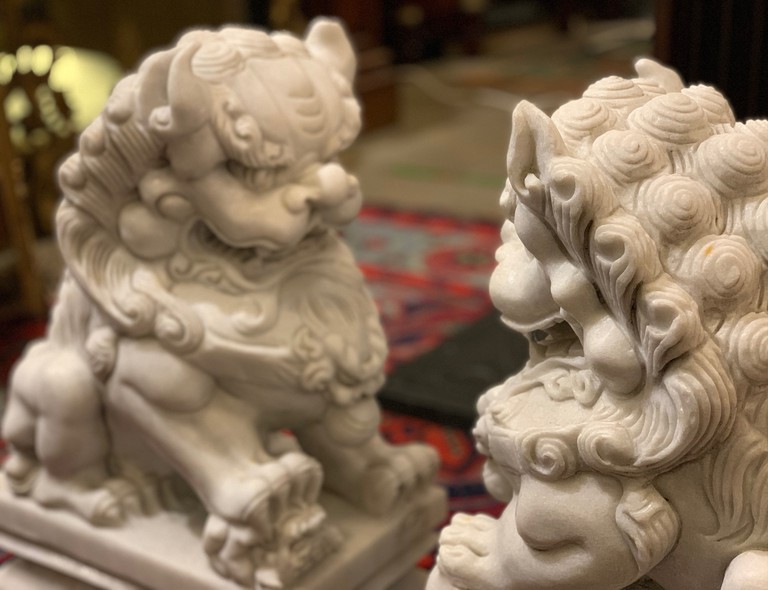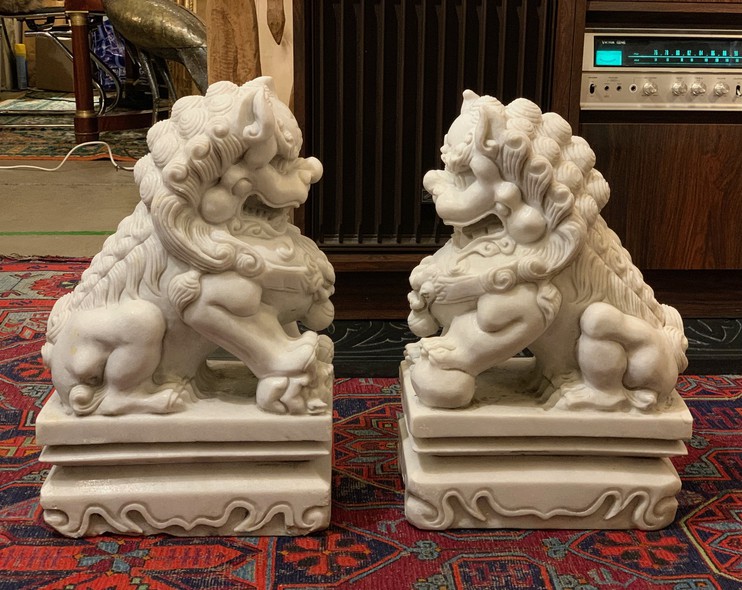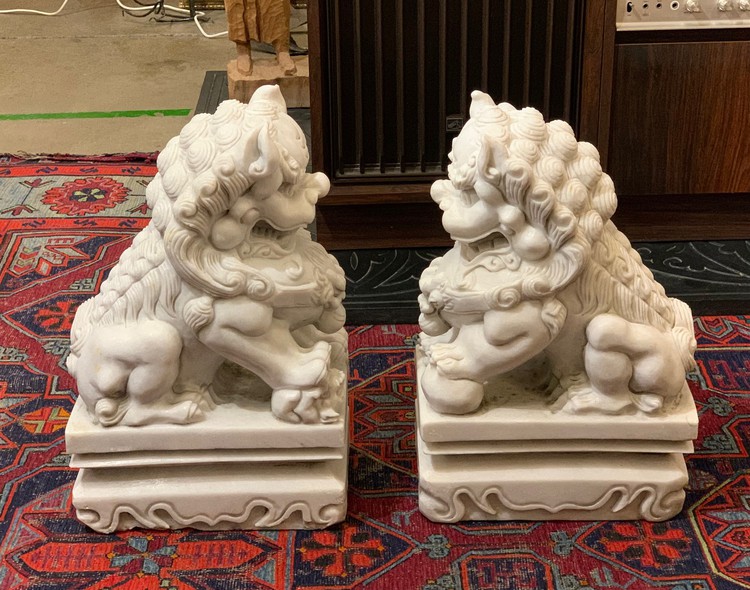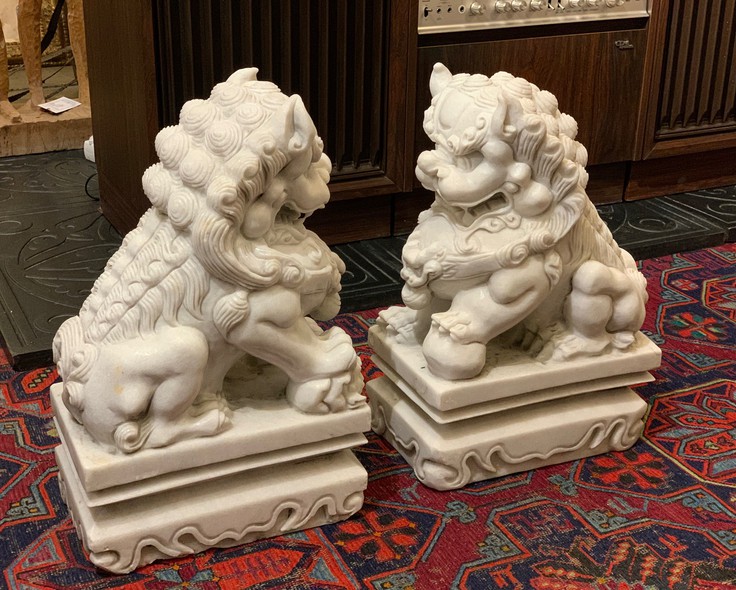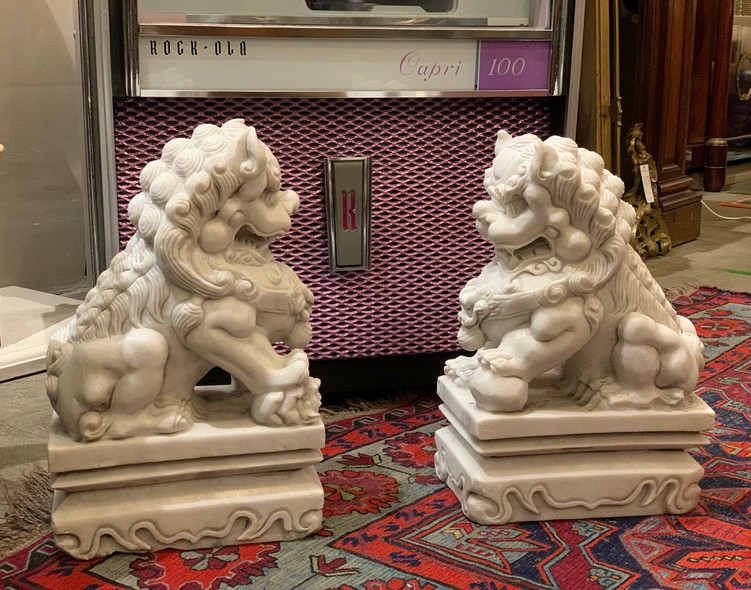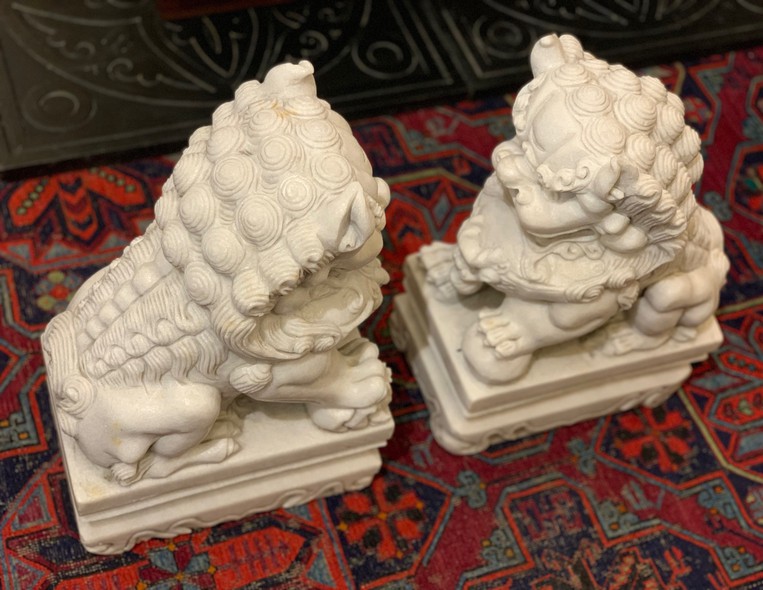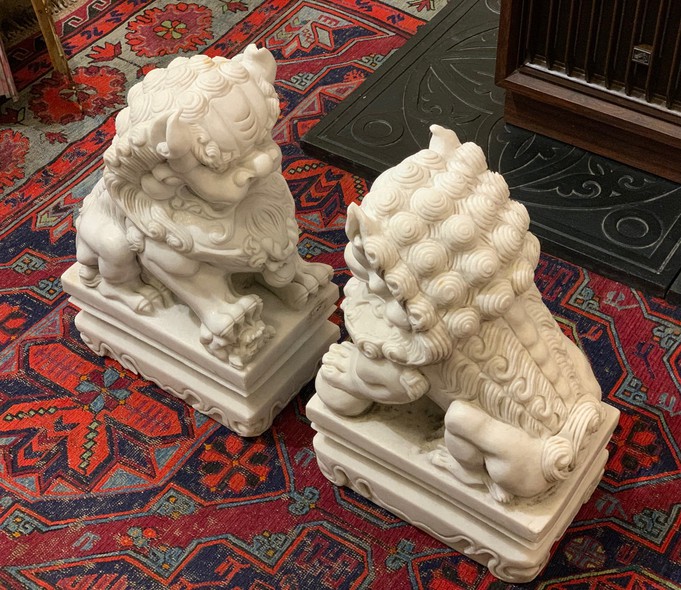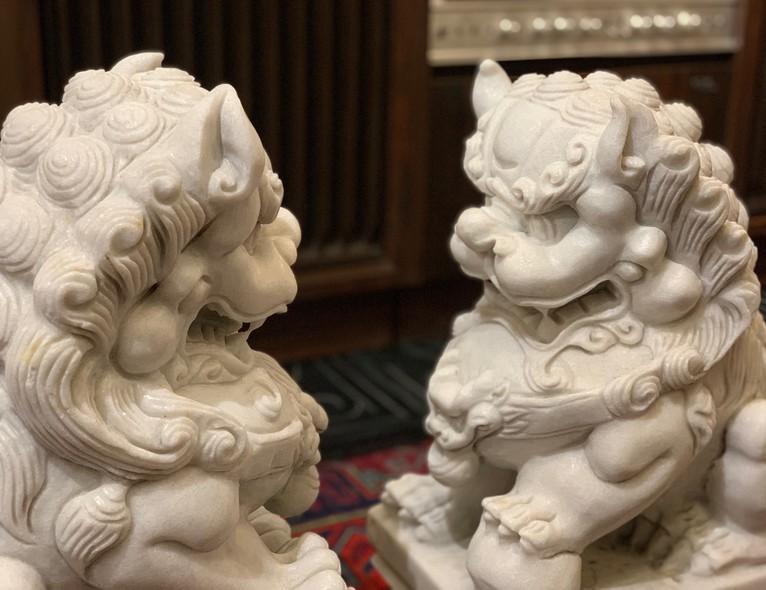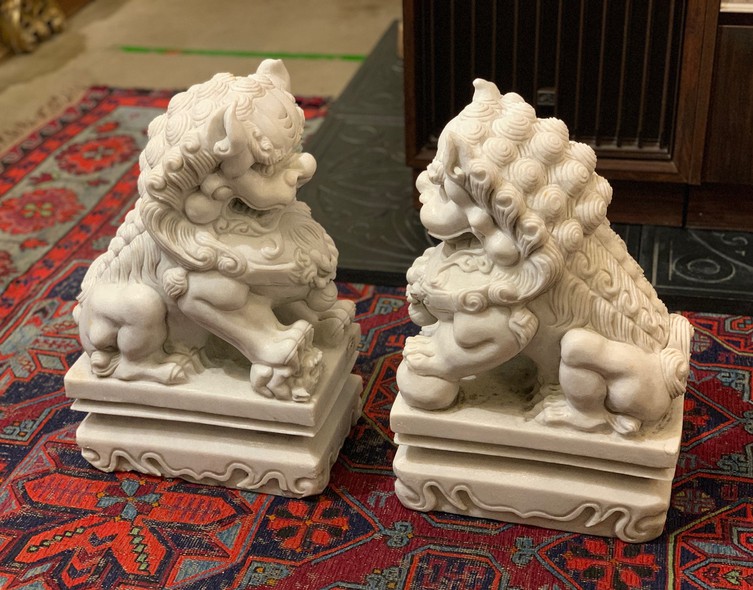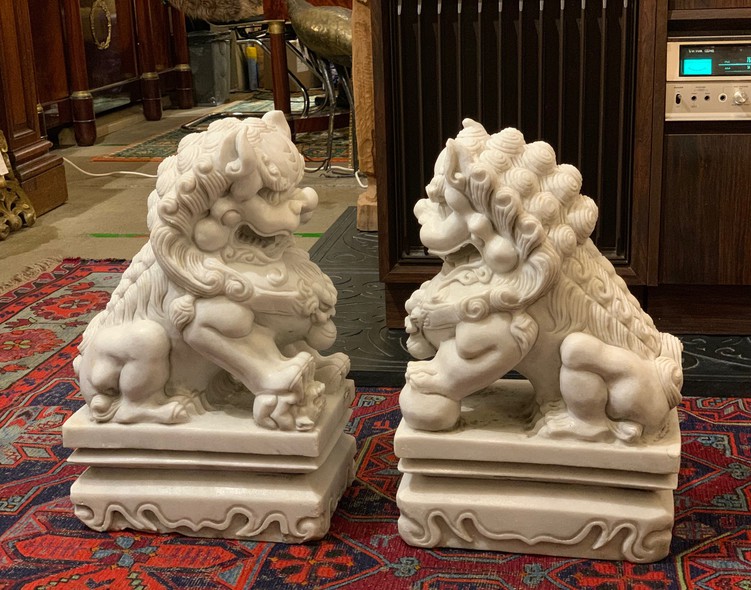 Antique paired sculptures "Pho Dogs". Made from marble. They are figures of two fantastic animals on pedestals - Pho dogs. The male presses the globe to the ground with his paw and personifies Yang energy, power and success in business. The female, on the other hand, personifies the energy of Yin, the protection of the home and family, and she presses the cub to the ground with her paw. Southeast Asia, XX century.
Images of the dog Fo, according to the beliefs of the inhabitants of the Japanese islands, had the ability to drive away evil spirits and all kinds of trouble. Fo dogs were quite common in Far Eastern art in general and Japanese art in particular, due to the popularity of this character.