Antique rustic cabinet Breton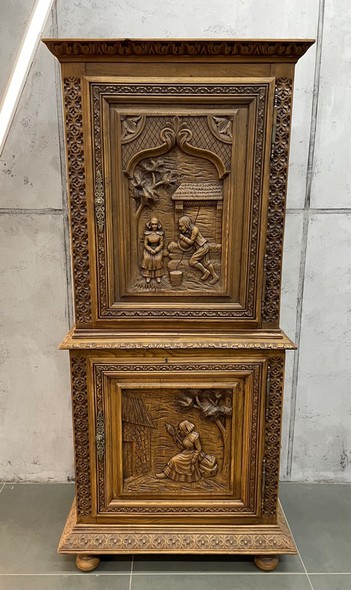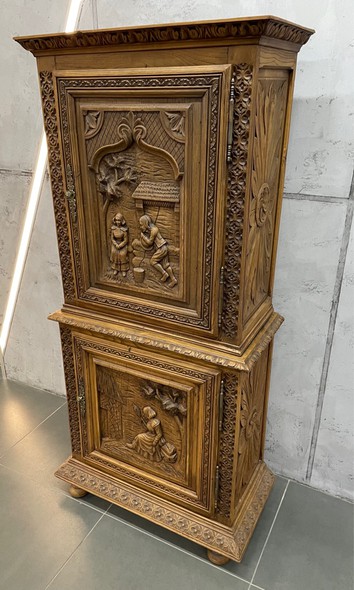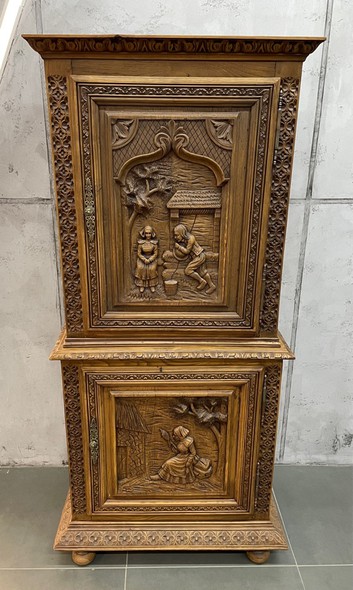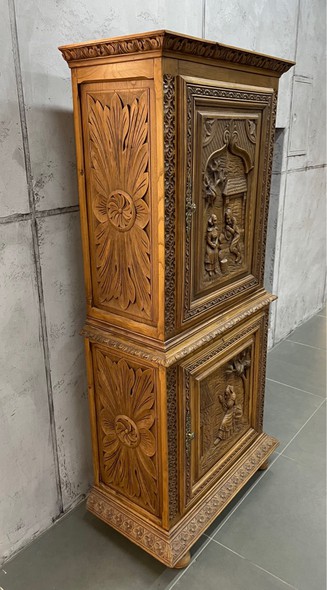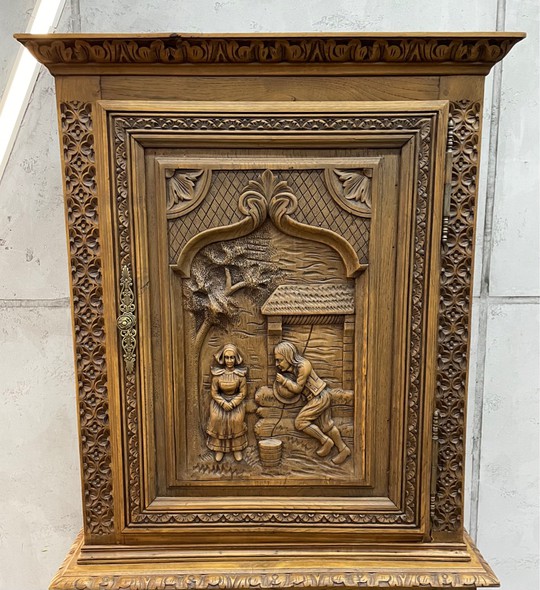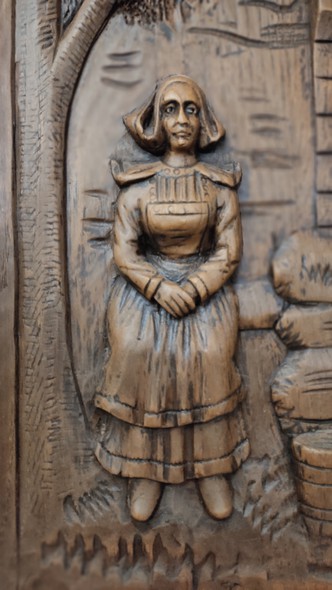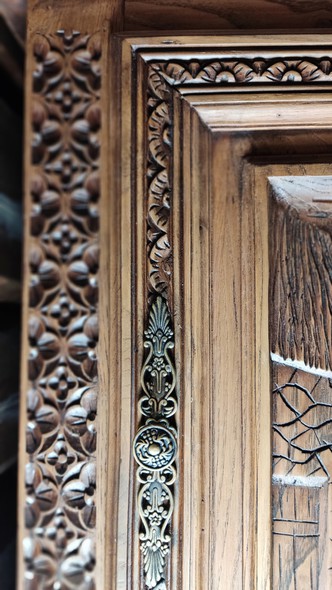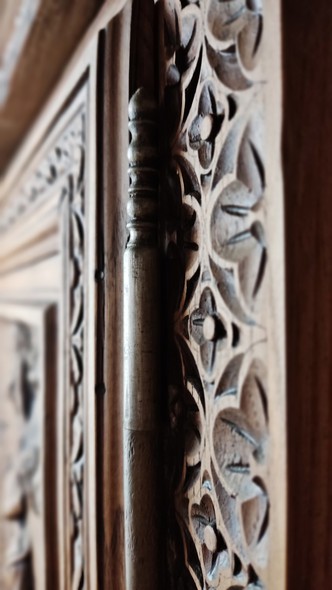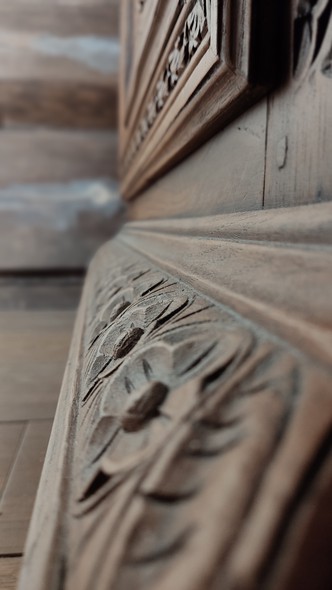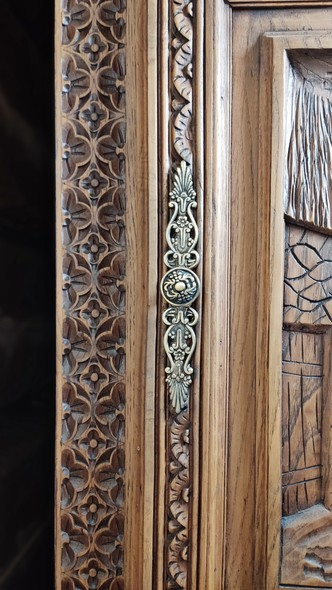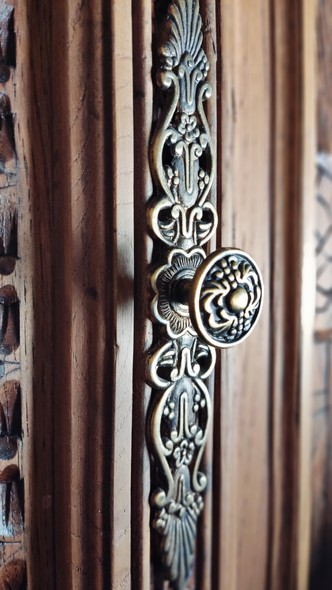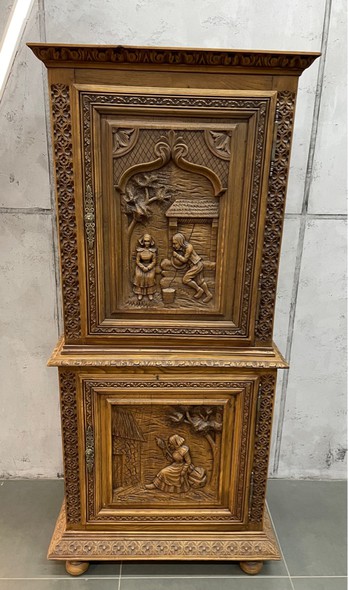 The Breton style is, first of all, richly detailed carvings all over the surface of the object, based on the symbolic and decorative nature of the Celts, and telling the story of this amazing people through the language of perception and, so to speak, visualization and imagination. Located in northwestern France, the province of Brittany was once an independent, separate state called Britannia Minor. Brittany is still considered one of the six Celtic nations in the world where they speak Celtic and Breton and remain faithful to the old traditions.Laconic furniture, richly decorated with carvings, will appeal to an antique gourmet, simple in appearance, but the most complicated in execution, it will rightfully take its place in the interior.The economic side of life in Brittany was based on fishing, maritime activities, which was reflected in the decoration of products: steering wheels, ship accessories, fishing. Also, life was immortalized on the carved surface, such as smoking a pipe, resting after working in the field, prayers in gratitude for the harvest year, going to a local pub to delight the womb, feasts, scenes in pubs, depicted craftswomen with spinning wheels, images of men and women in traditional Celtic clothes and just enjoy life.The Breton style gained popularity thanks to the collection of songs "Ballads of Brittany", which was published in 1839 by Theodor Hersart de la Villemarque, which aroused a genuine interest in Celtic culture and a demand for handmade furniture in the Breton style. The collection of songs was based on a centuries-old tradition passed down from mouth to mouth and from generation to generation in Brittany, thanks to which it was possible to preserve folk tales, music, legends.
Antique rustic cabinet Breton
180 000

Added in Request List

Antique rustic cabinet BretonRef nr. 88_5593
Галерея «БерсоАнтик» принимает на комиссию и покупает предметы антиквариата!