Couple sconces Barovier & Toso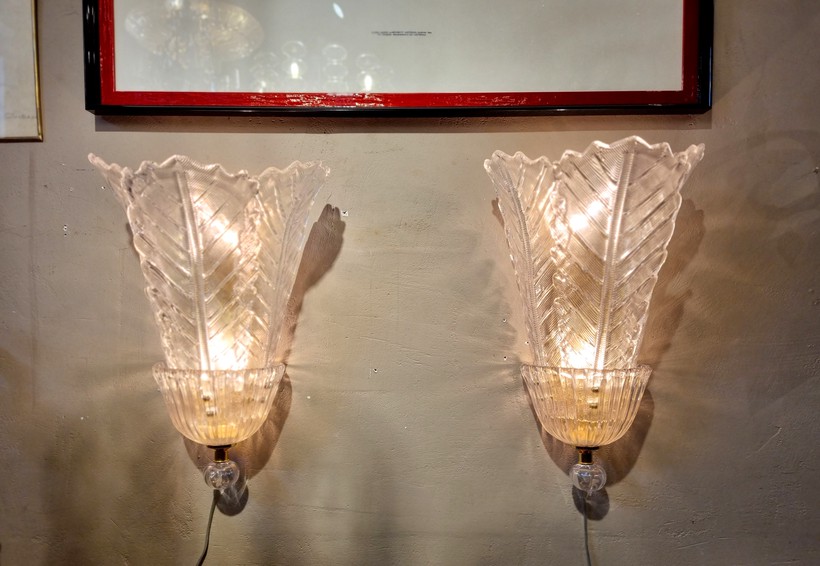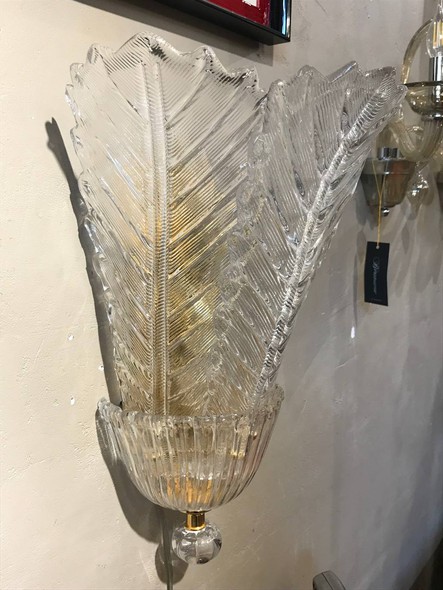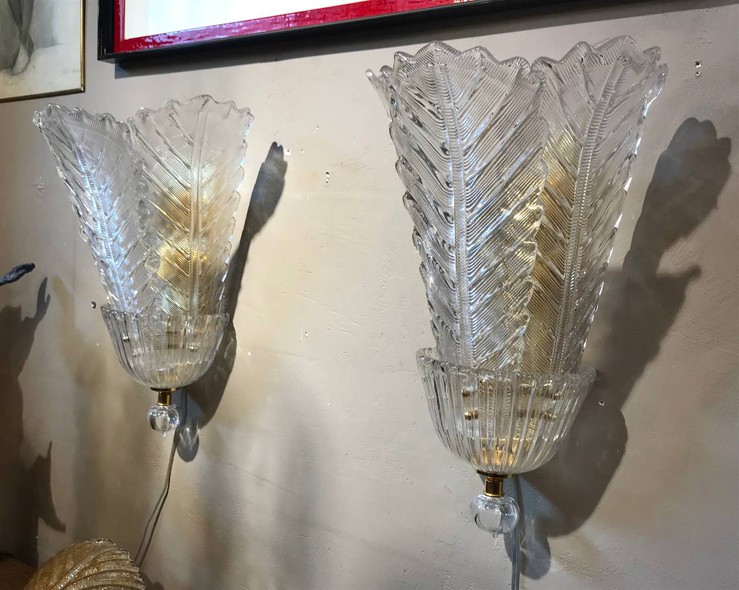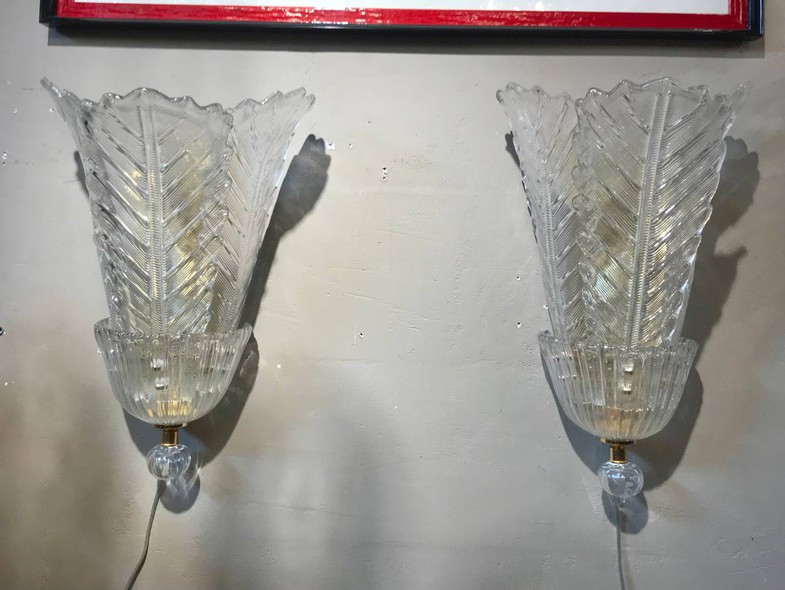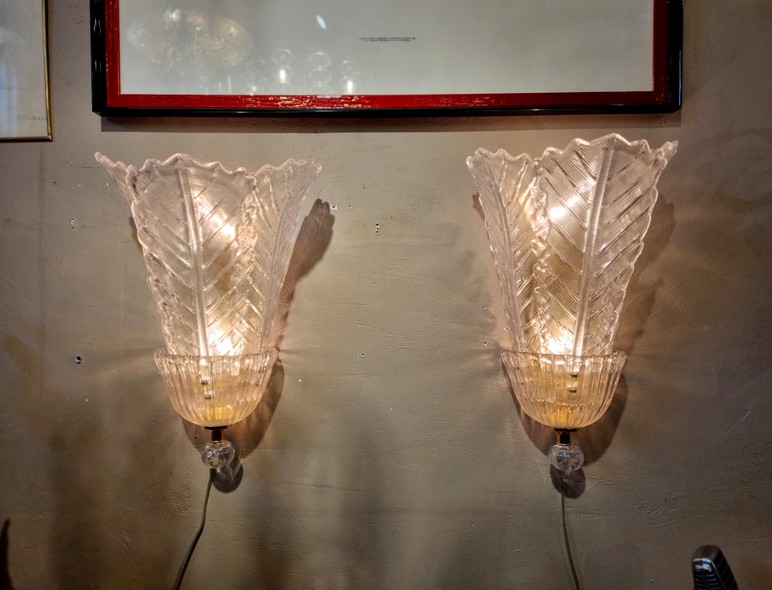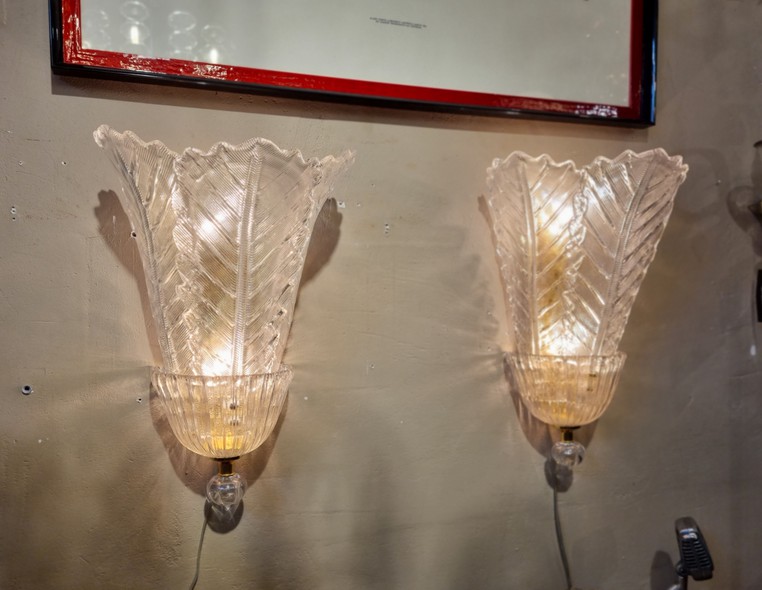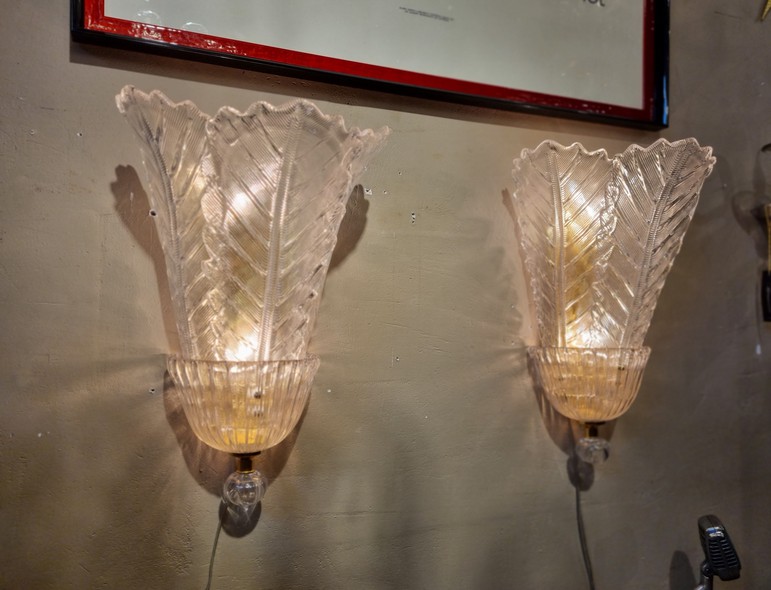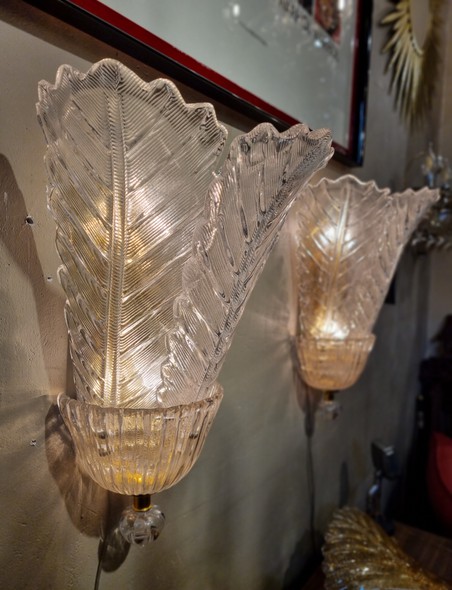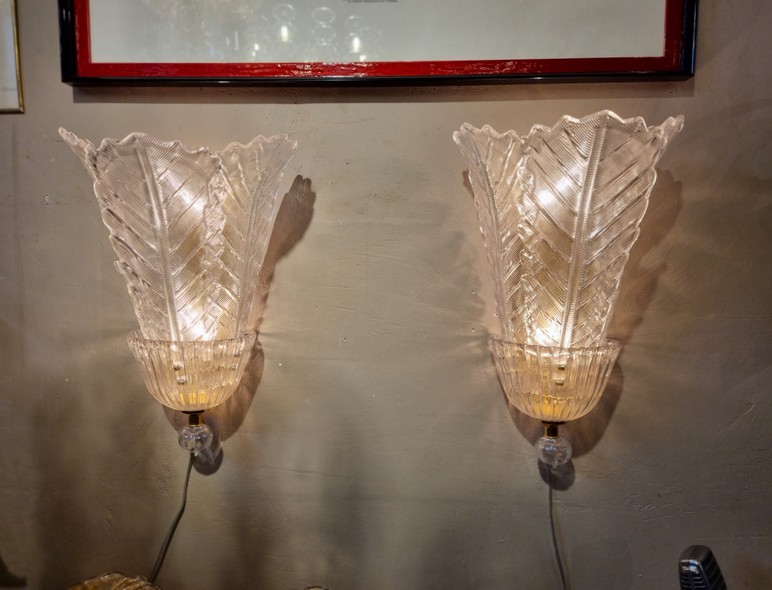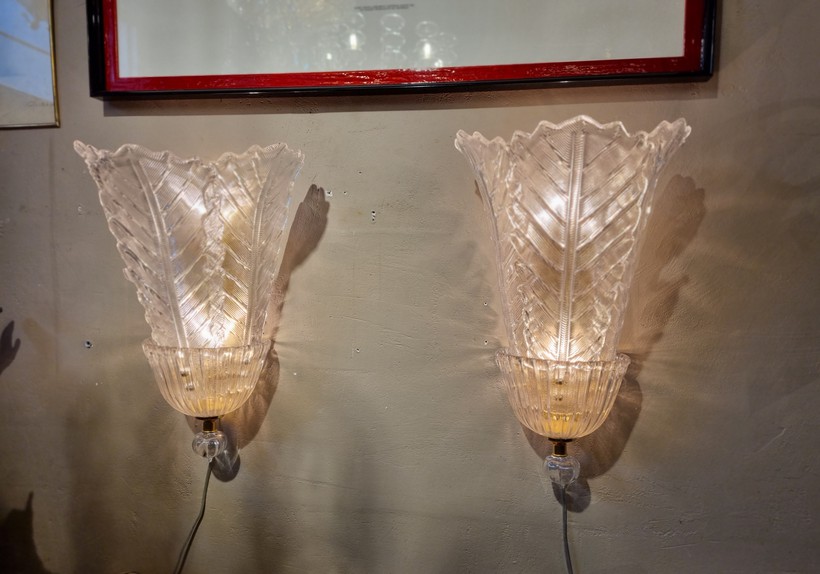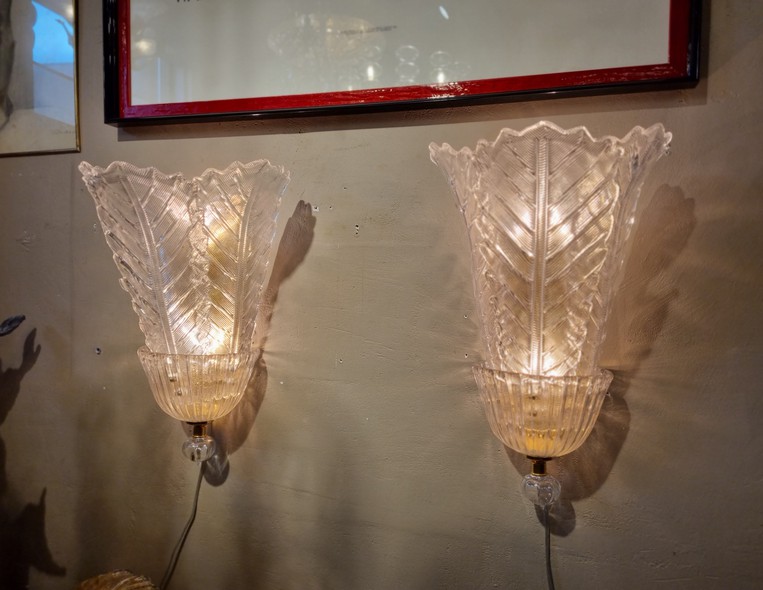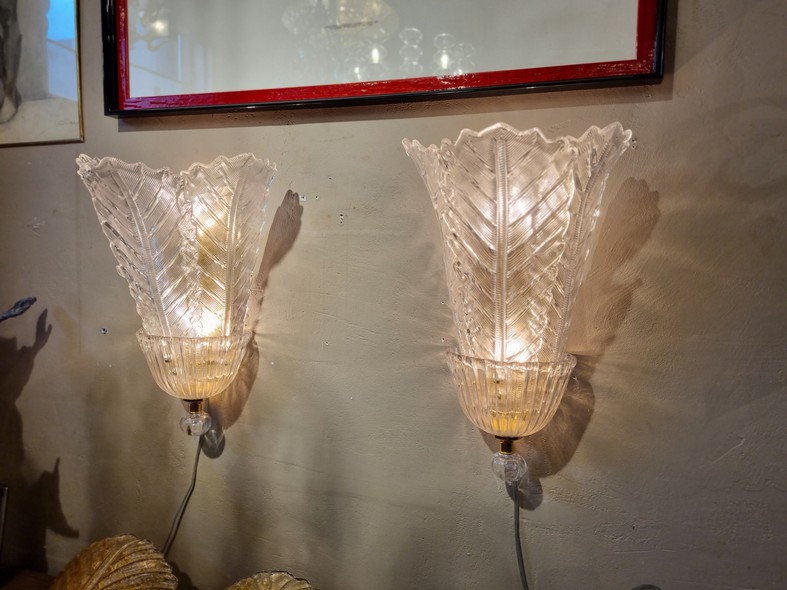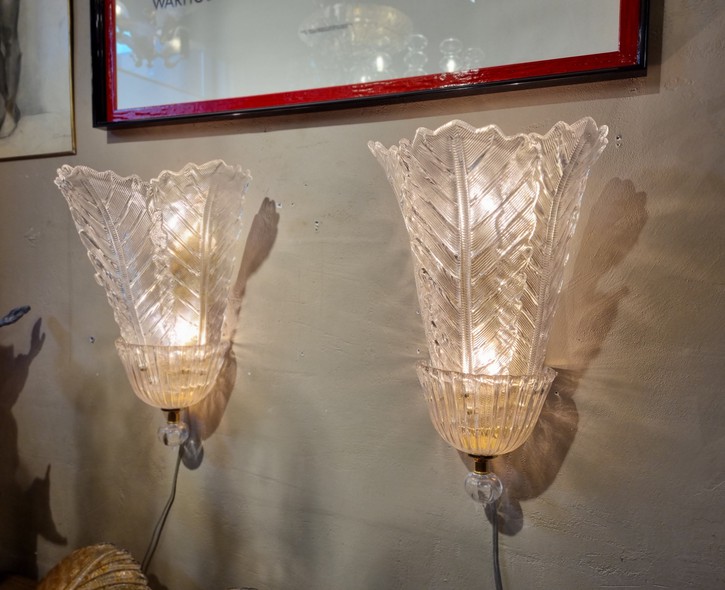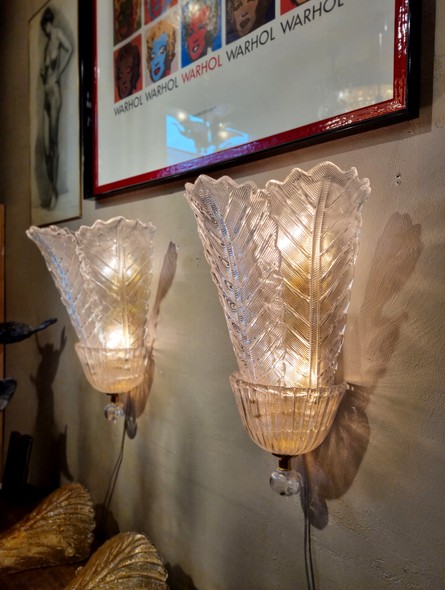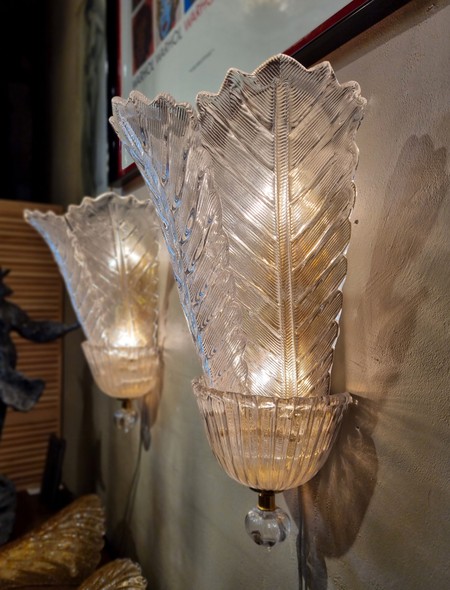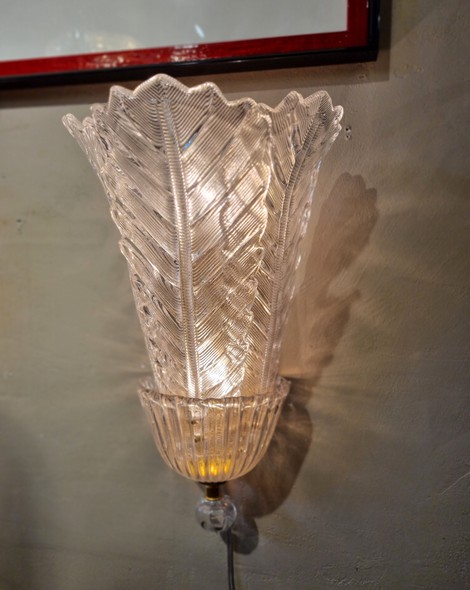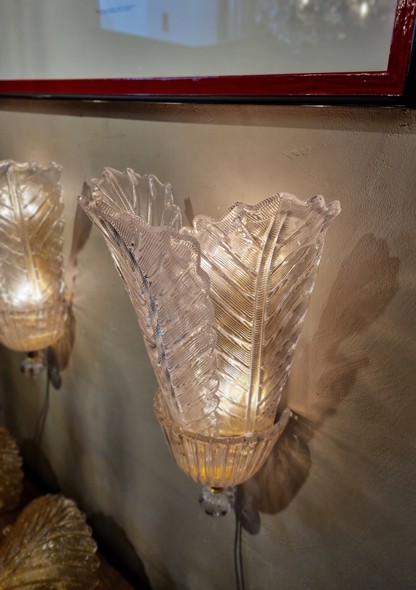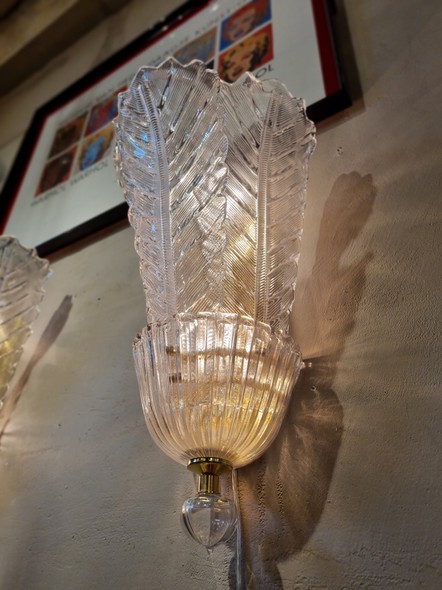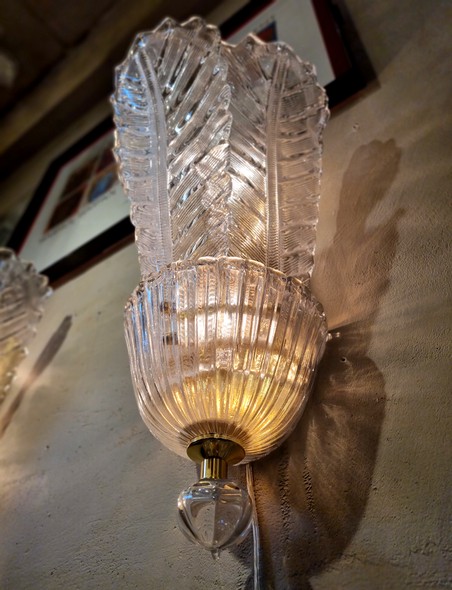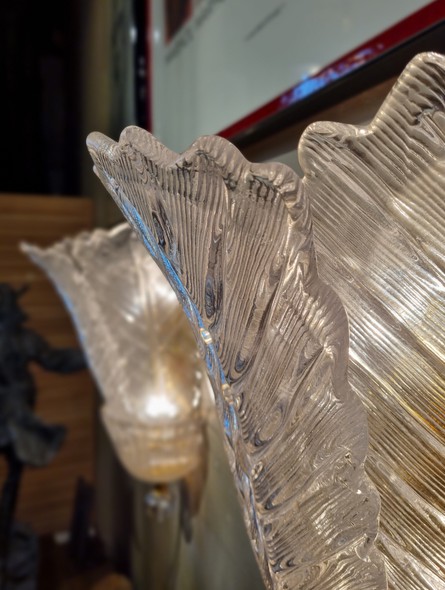 Large pair of vintage Barovier & Toso sconces. Made from Murano glass. Italy, 1980s.
Barovier&Toso is one of the oldest brands in Italy. The Barovier family was known for its masters already in the 13th century and even got into the Guinness Book of Records as the oldest family of glassblowers. And in the middle of the 15th century, Angelo Barovier gave the world "Venetian glass" by inventing to decorate glass with colored paint and gold. At the beginning of the 19th century, the company expanded by taking over the company of the Toso family. From that moment on, the Barovier & Toso brand appeared. Preserving traditions and using new technologies, the factory continues to produce sophisticated stylish lighting fixtures that can be seen in museums, private interiors, as well as in boutiques and hotels of Dolce & Gabbana, Louis Vuitton, Marriott, Hyatt, Four Seasons, Cartier, etc.