Antique sculpture of Ebisu
Ref nr. 01_0304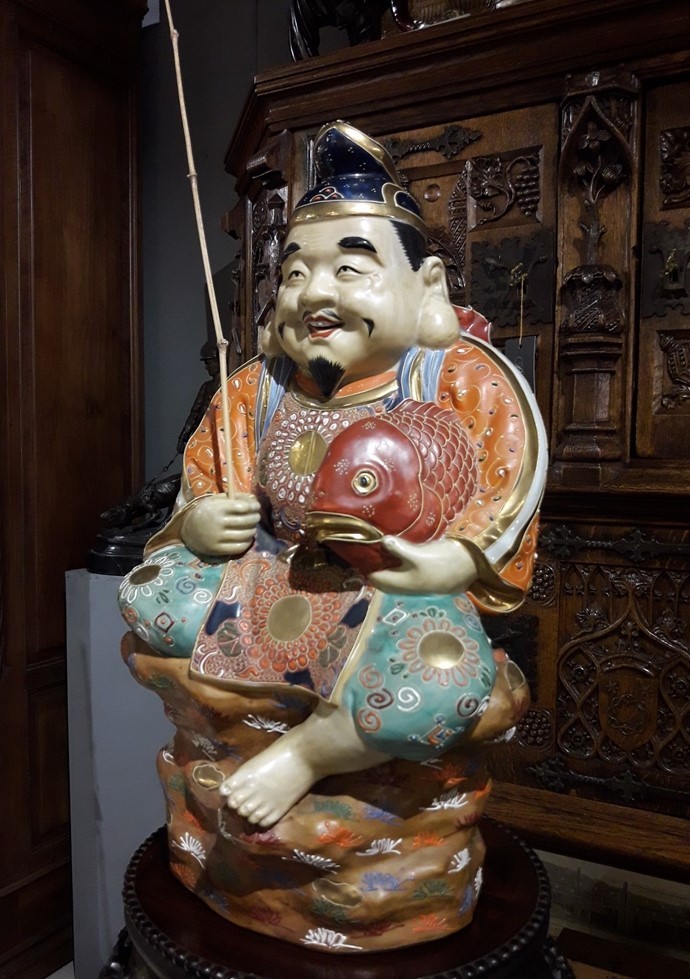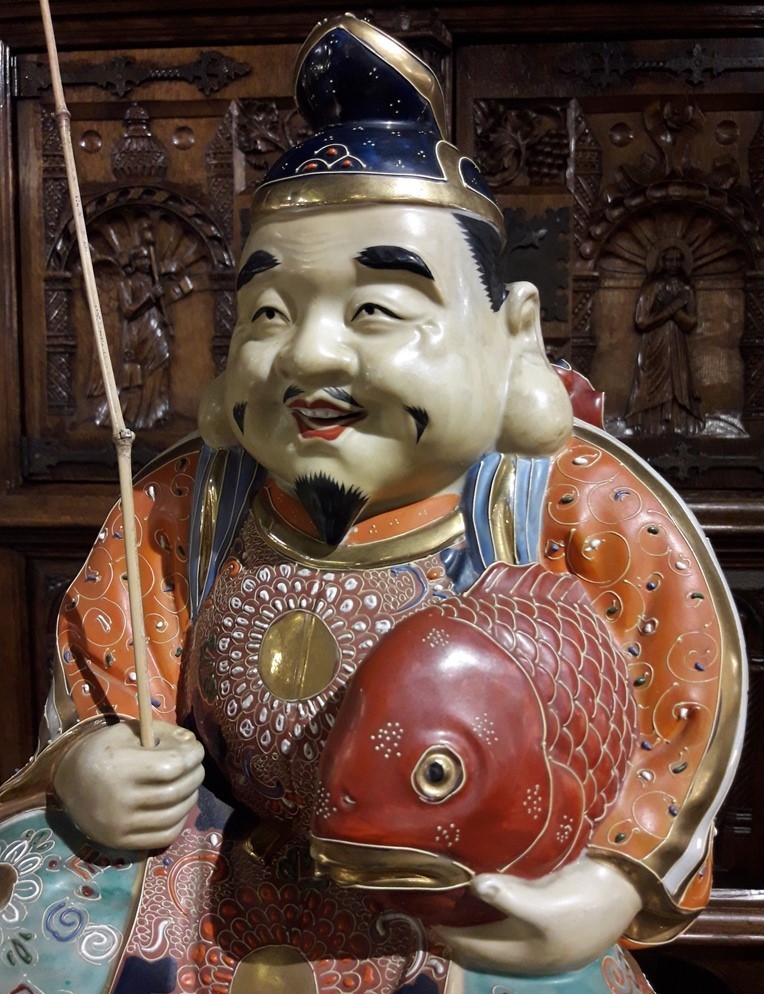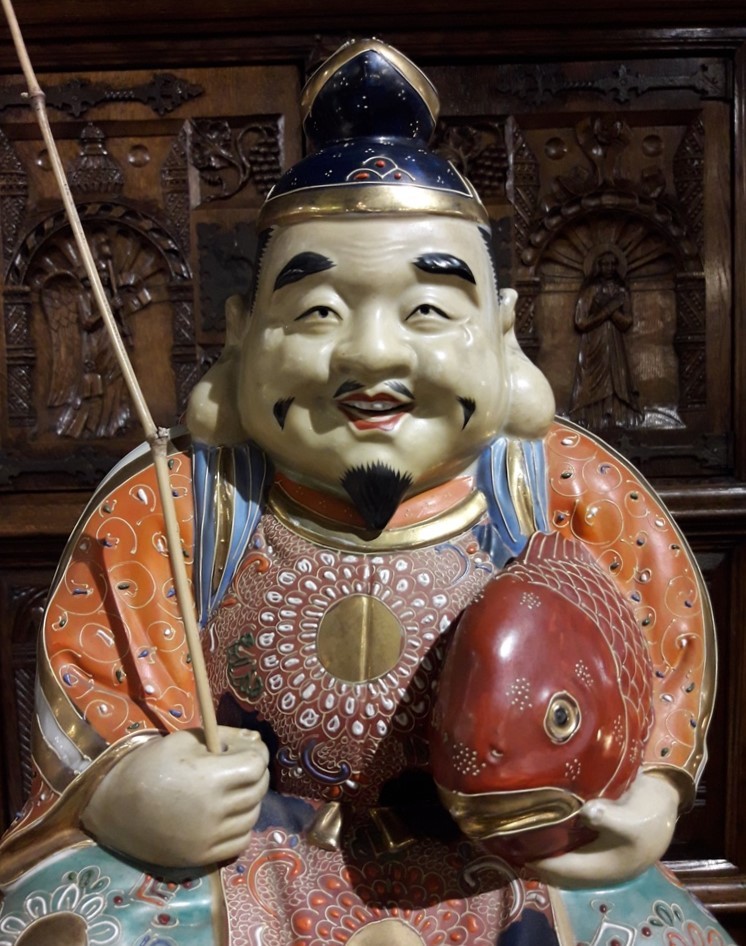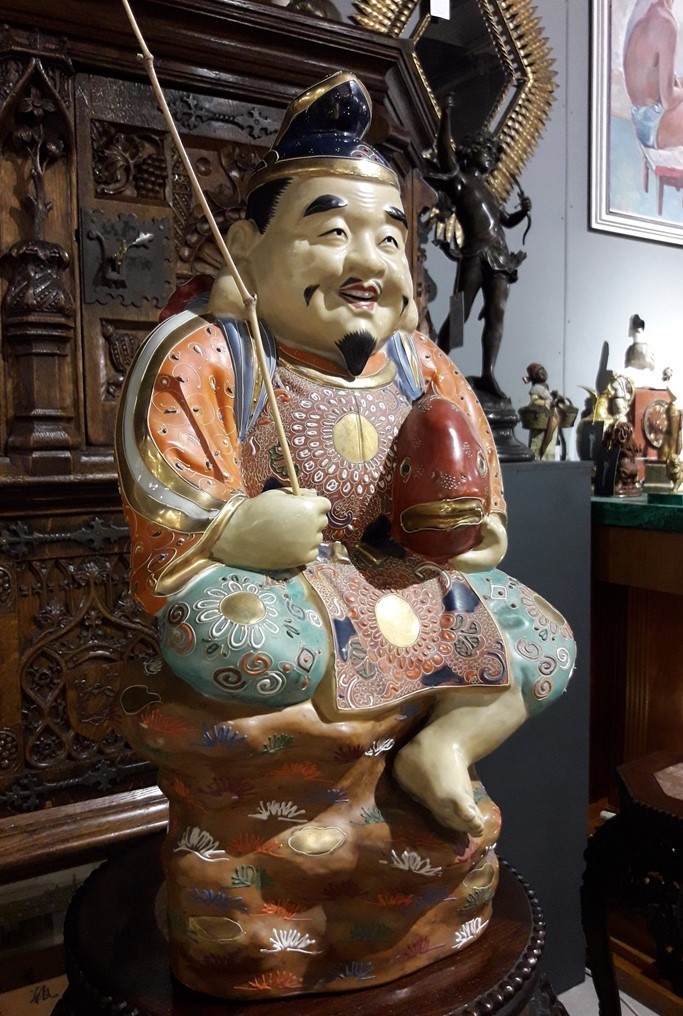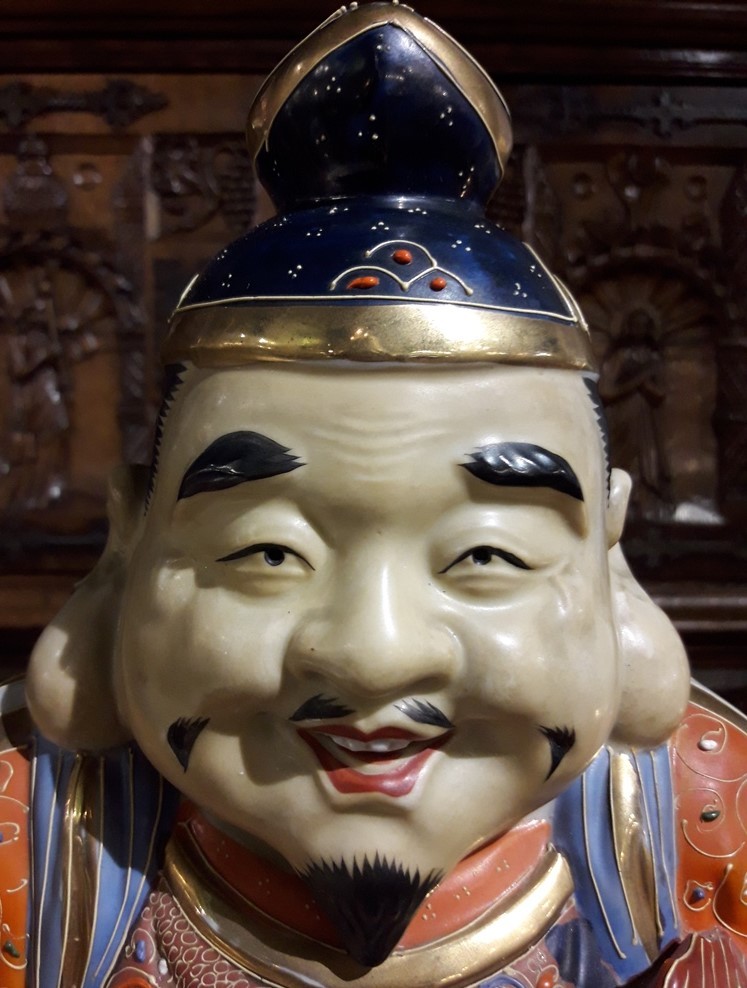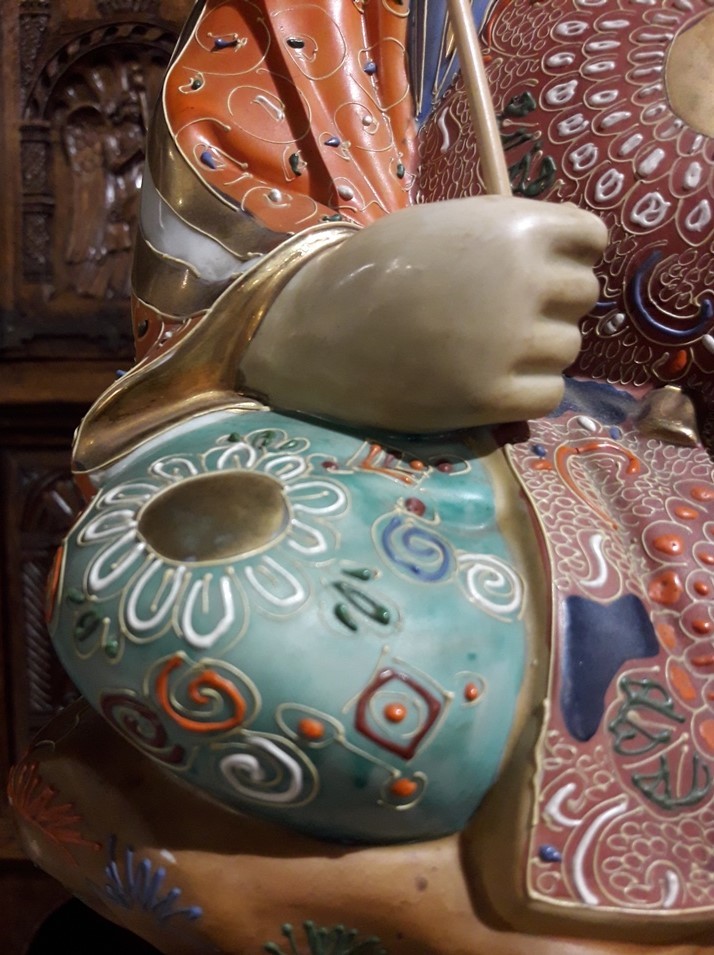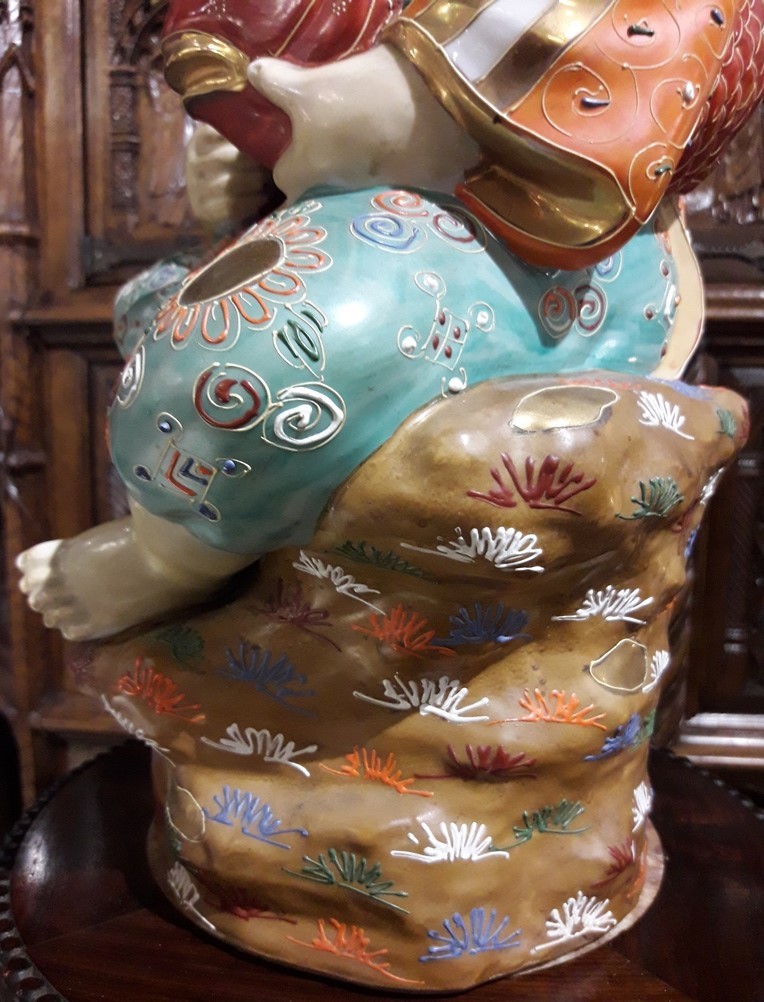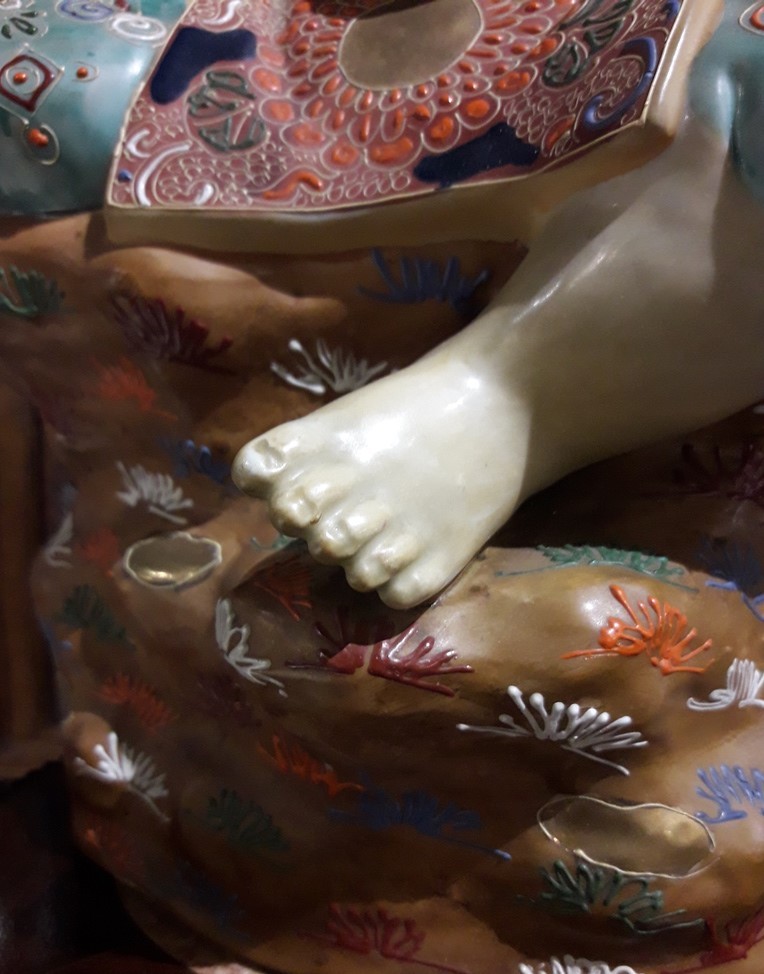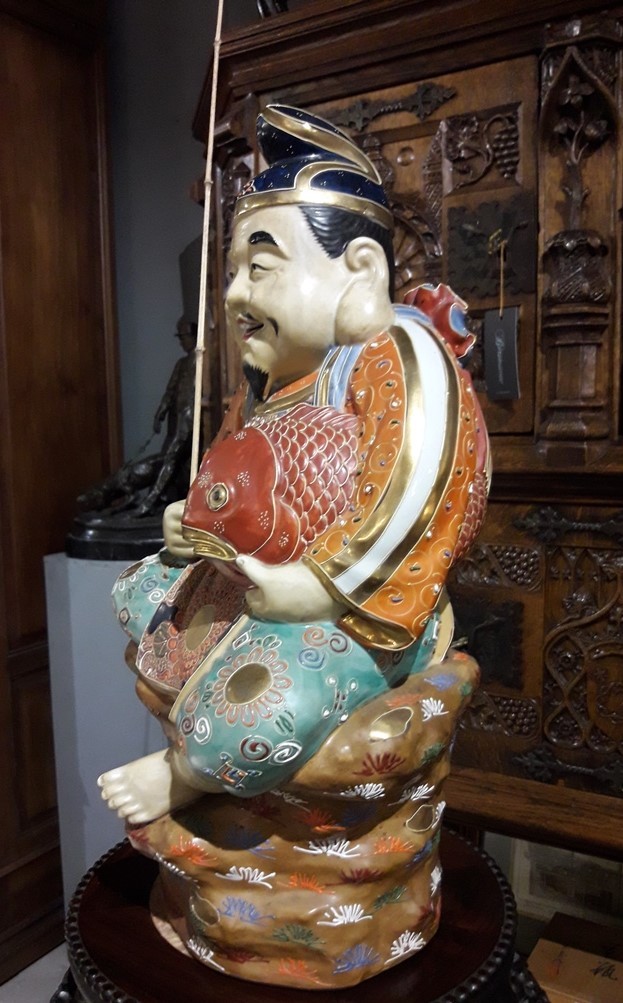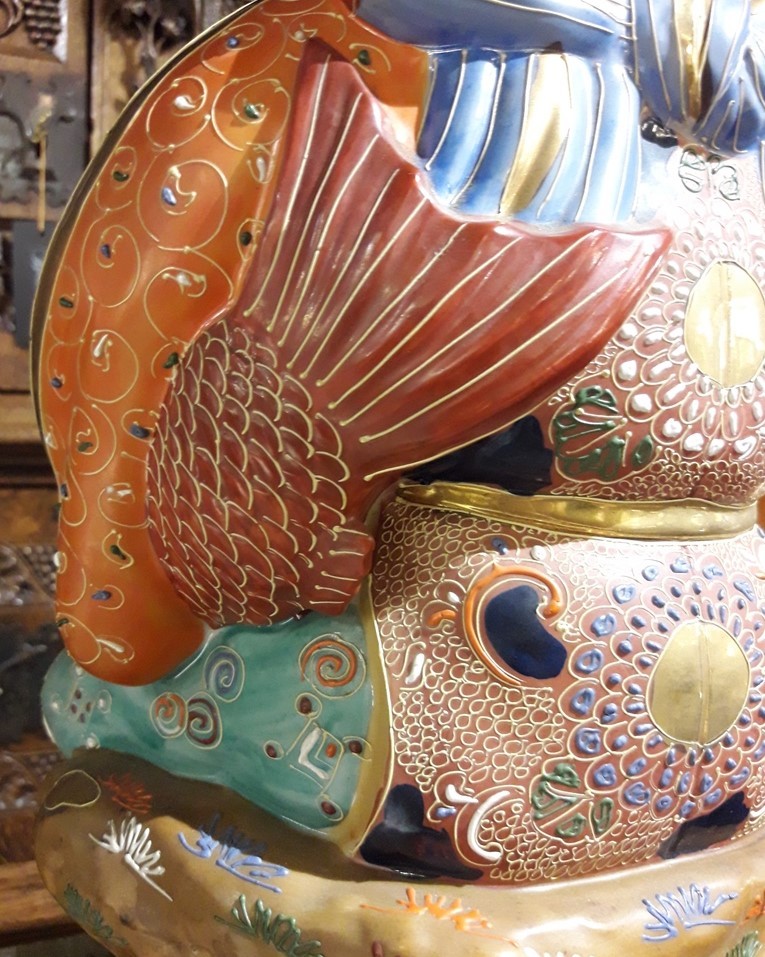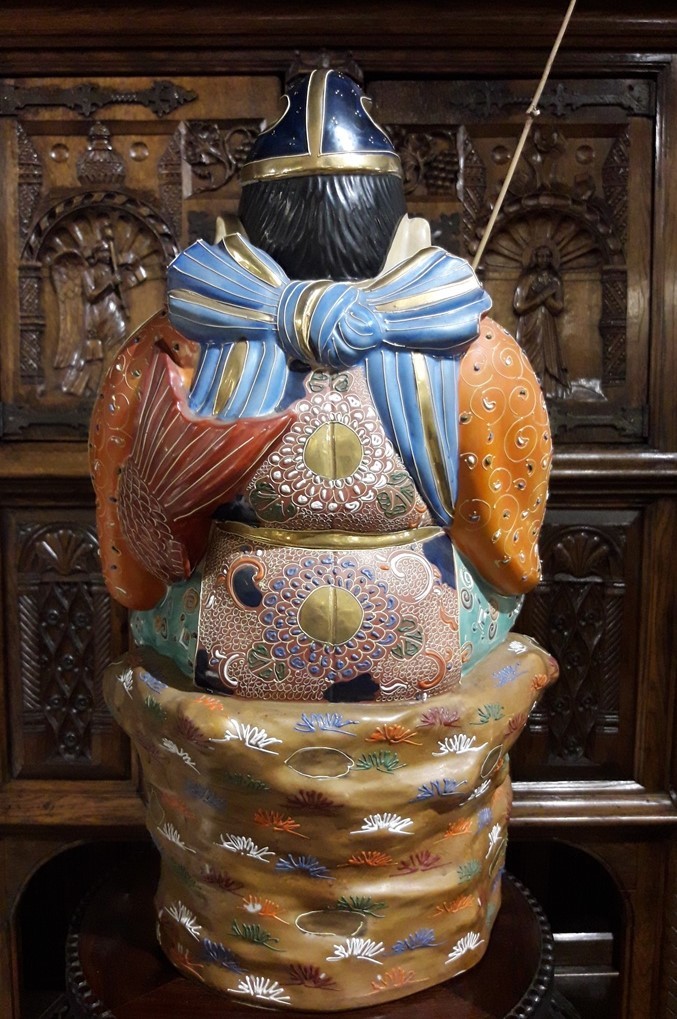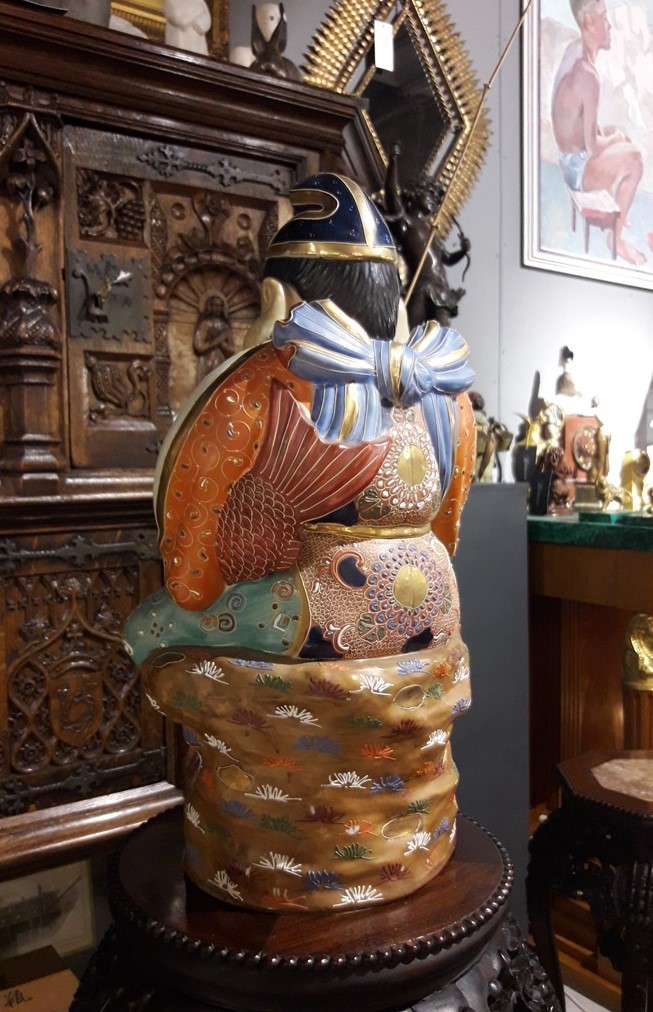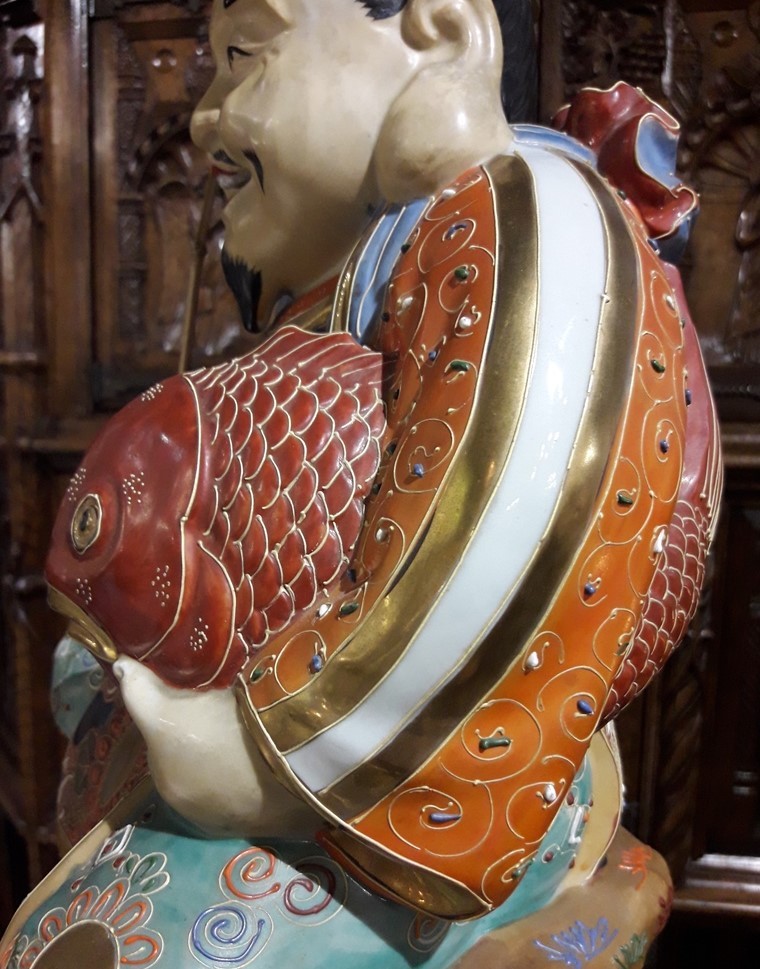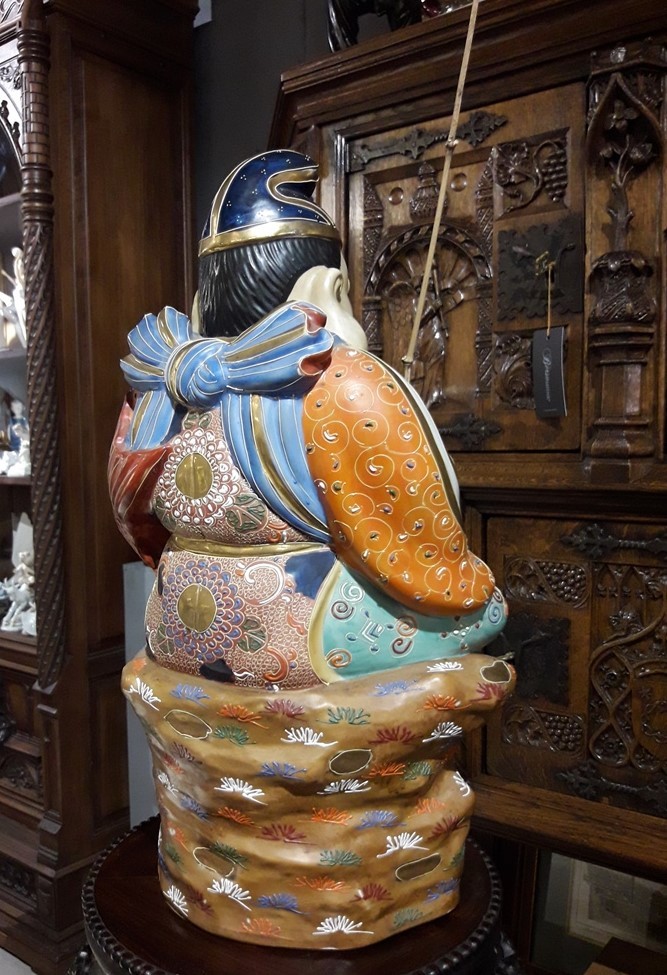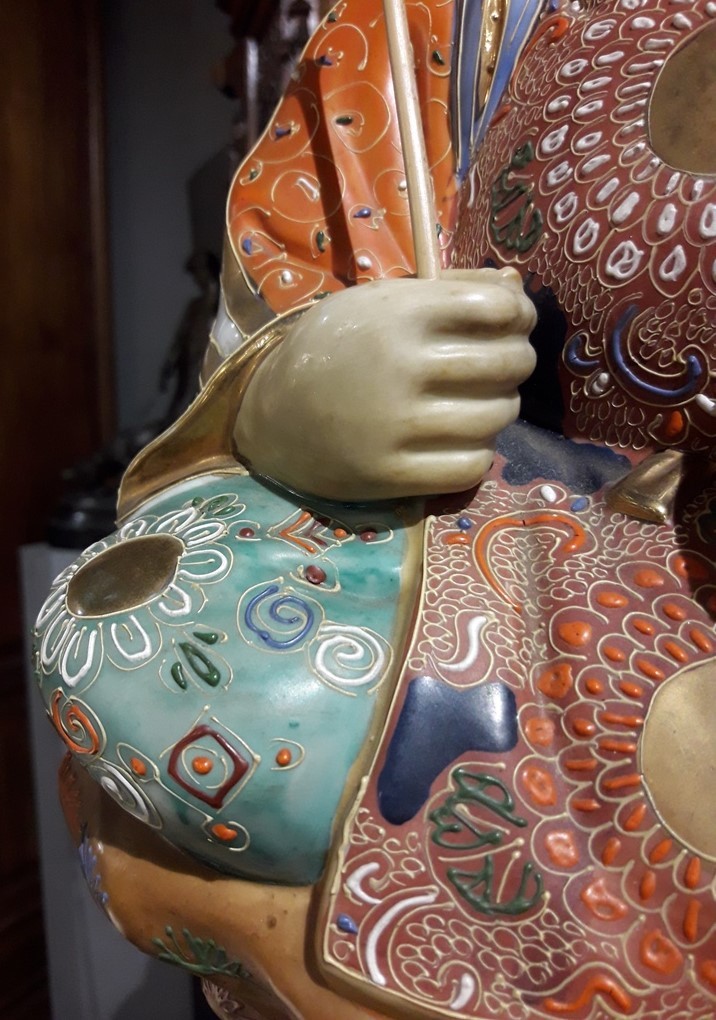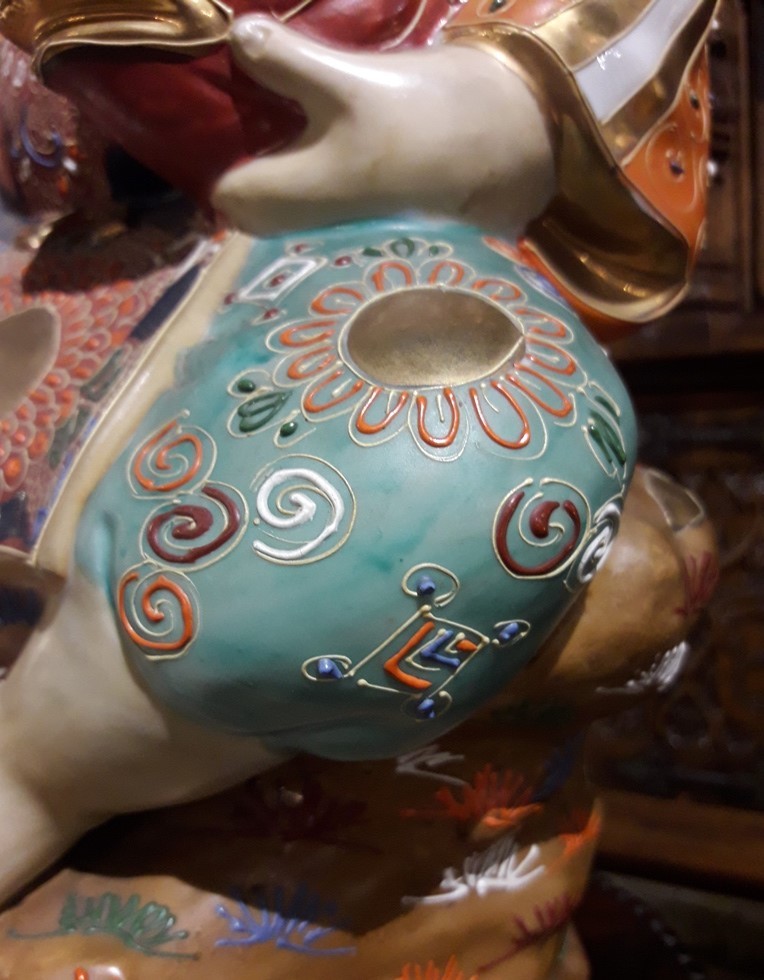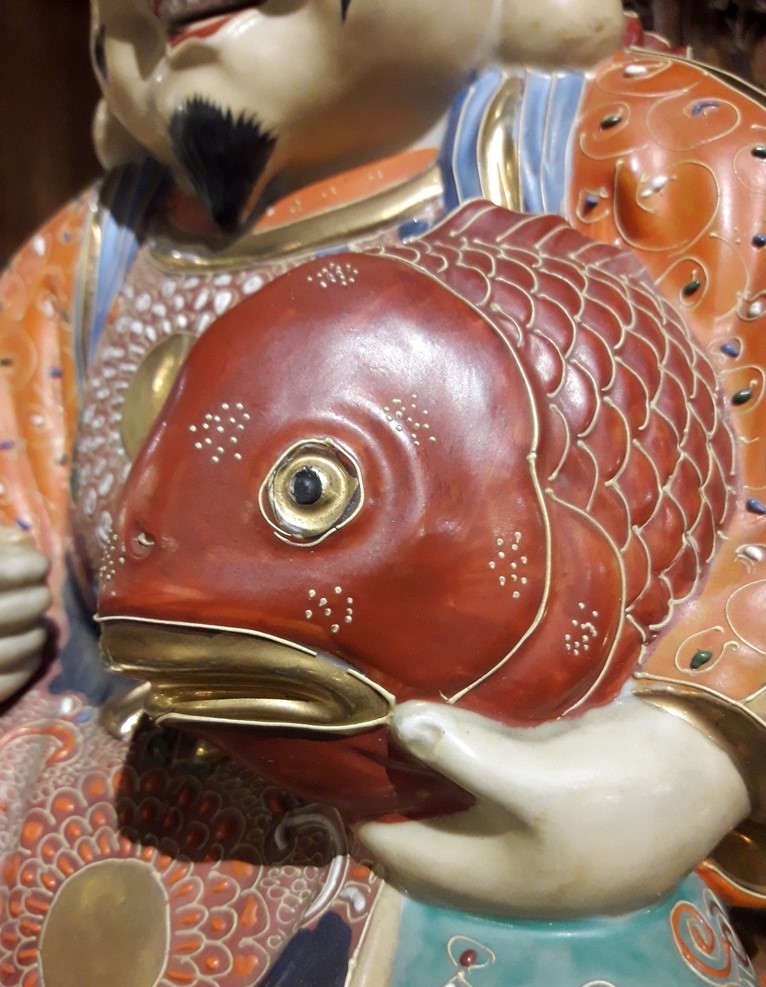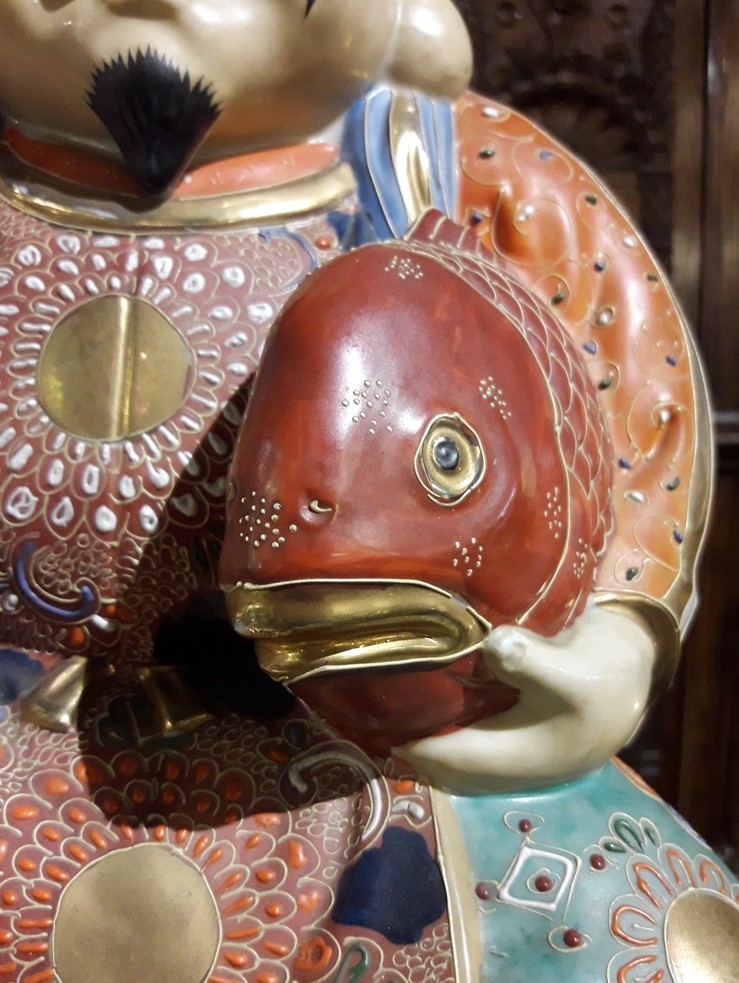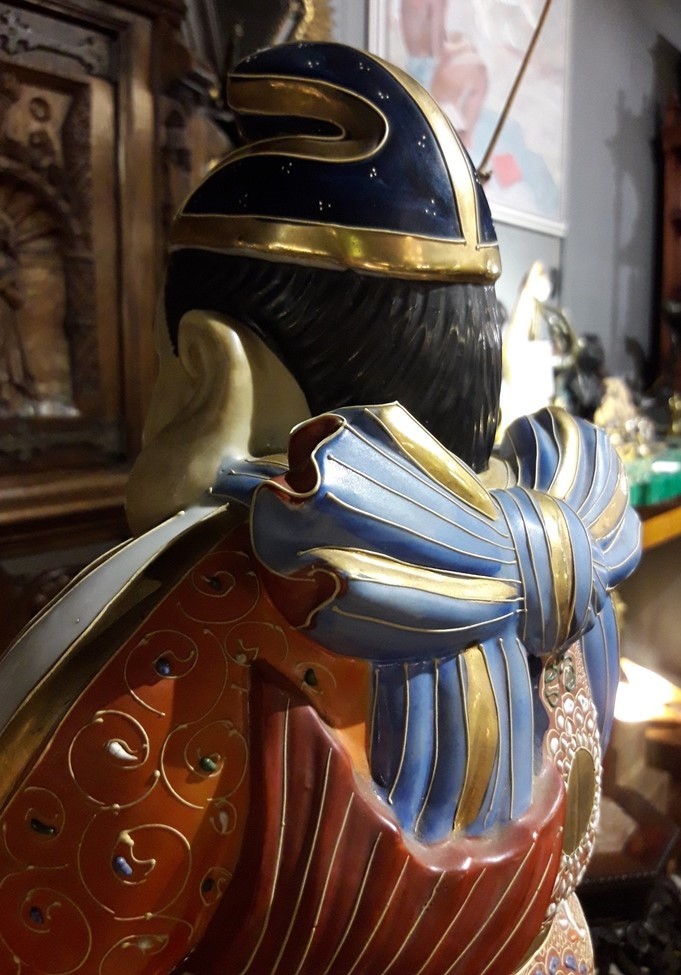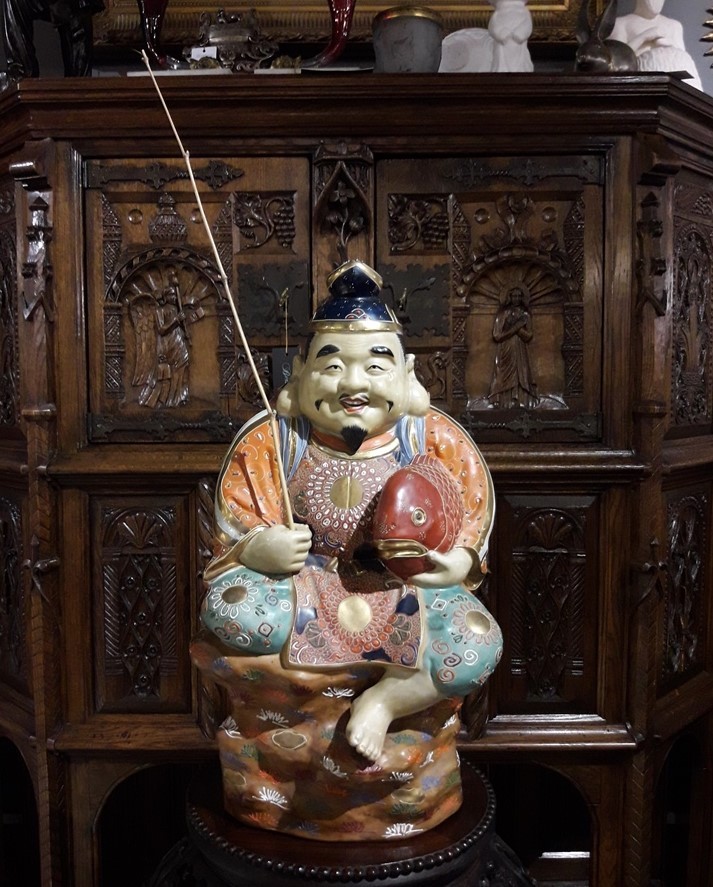 Desription:
Antique sculpture "Ebisu". Ceramics, workshops of Kutani. Japan, XX century
The word "kutani" means "9 valleys", this is the name of the area and the village. Two meanings that form a single semantic meaning - kutani - "ku" - 9, and "village". Since not too distant time, kutani has also meant a collective "master of Kutani", the same designation is used to record the origin of objects in a given area. This is a place of power, the creation of something truly extraordinary, and not only houses, shops and people who inhabit it. The Kutani ceramists did not sit still, proof of this is the discovery of numerous artifacts with the signature "Yokohama & Kobe", made in accordance with the canons of the Kutani style. Many items are sometimes simply marked with a hieroglyph, without specifying the locality, but giving the seeker of antique treasures a clue to their origin.
Ebisu is one of the 7 gods worshiped in Buddhism, the god of luck, health and prosperity. Very often he is called "Laughing Ebisu" or "Smiling Ebisu". Also, he is the patron saint of fishermen, dressed in fisherman's clothes and with carp. By the way, Ebisu is in fact the only originally Japanese deity. The Japanese greatly respect him and honor him for the gift of health, welfare and prosperity of business contacts.
Available:
In section:
Material:
Dimensions:

H-46, W-25, D-23 cm
Style:
Period:
Request More Info
---
Галерея «БерсоАнтик» принимает на комиссию и покупает предметы антиквариата!