Antique neo-Gothic sideboard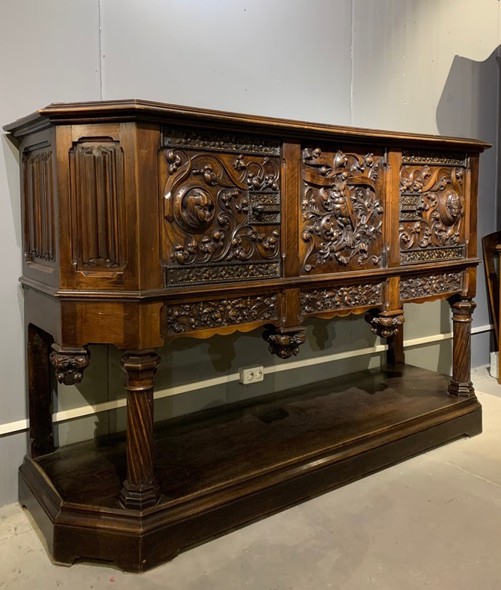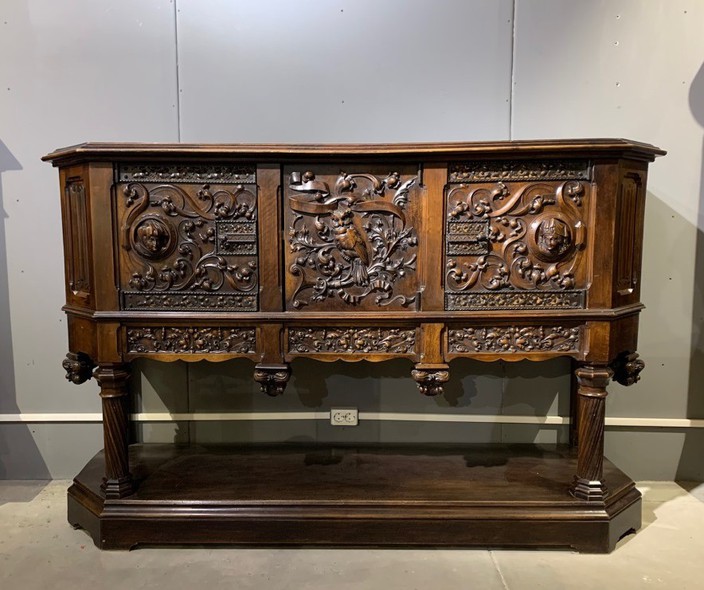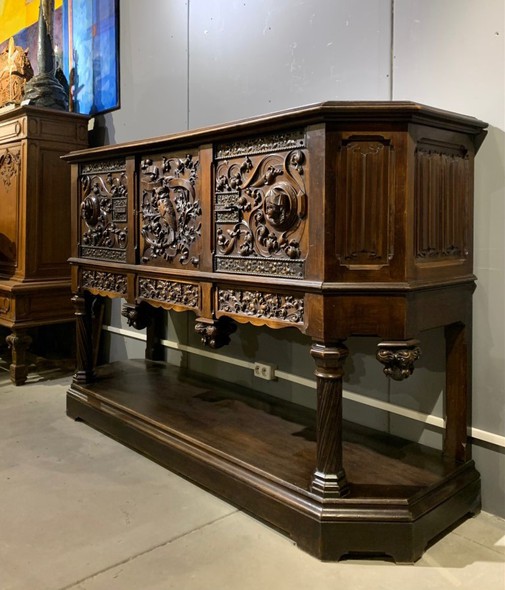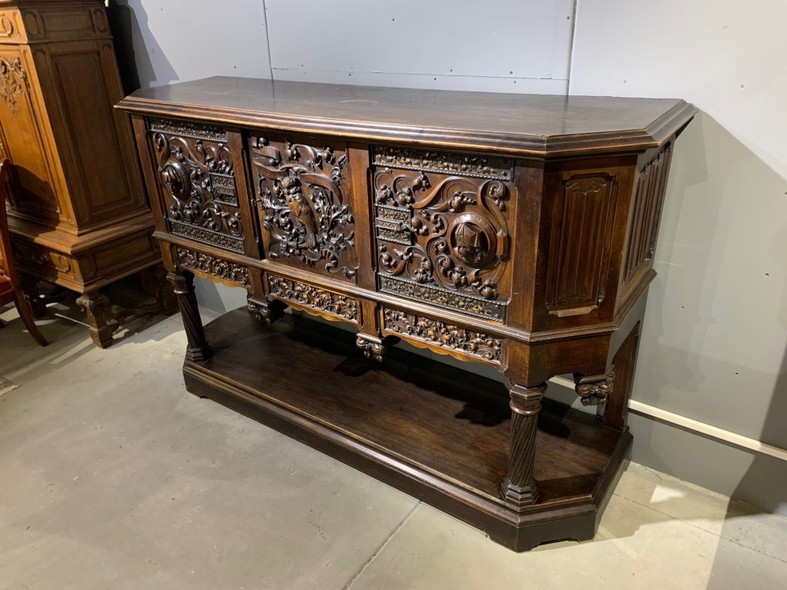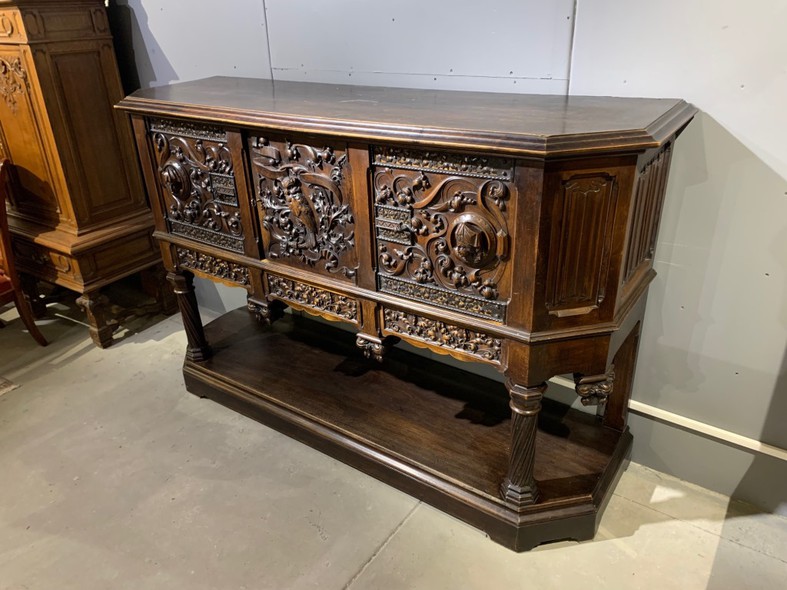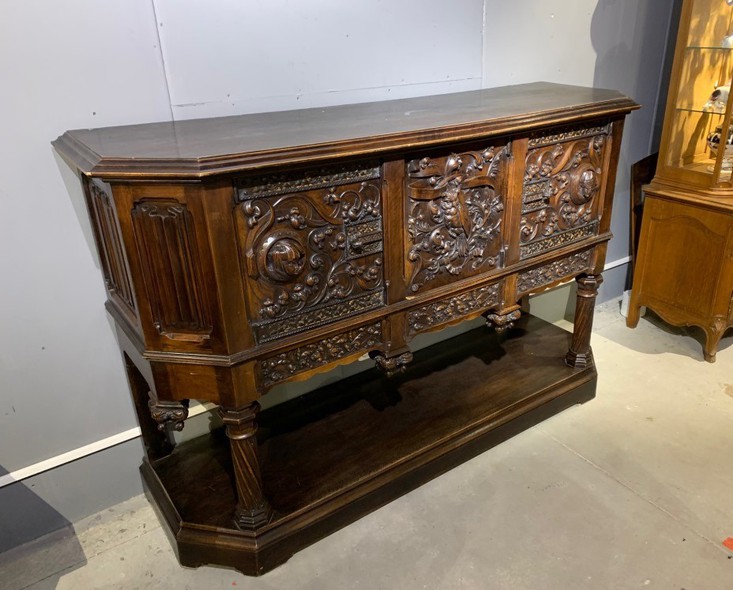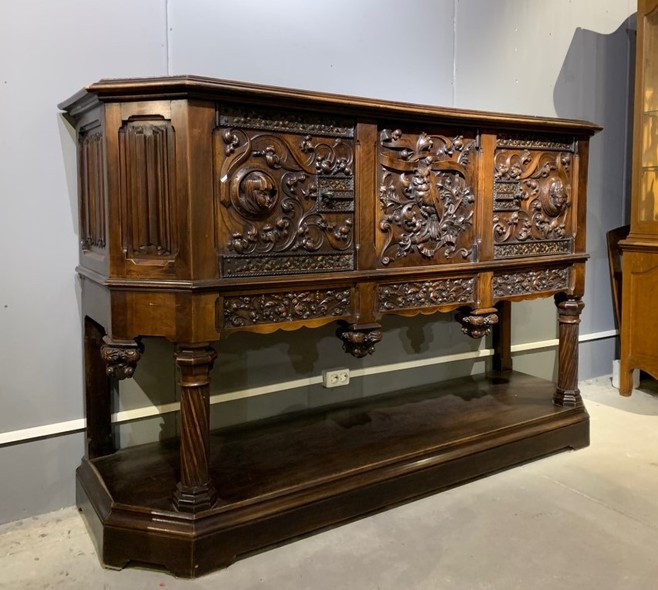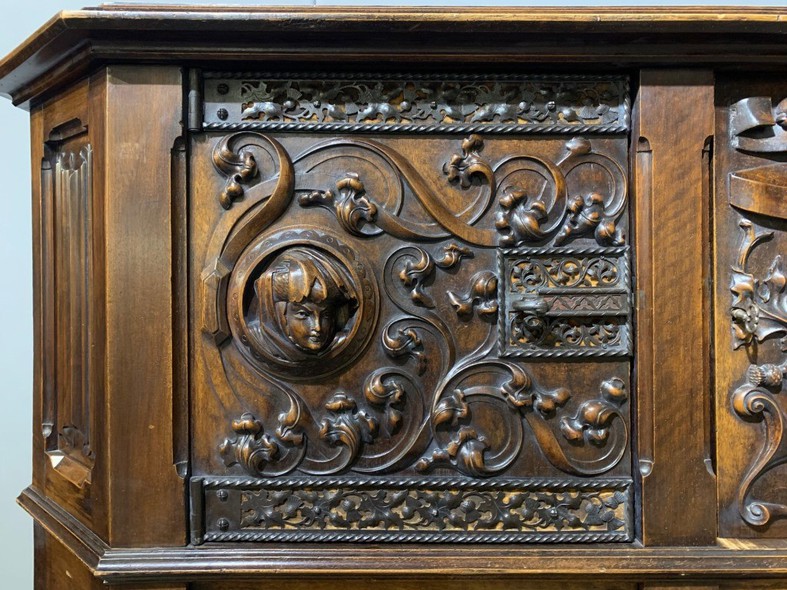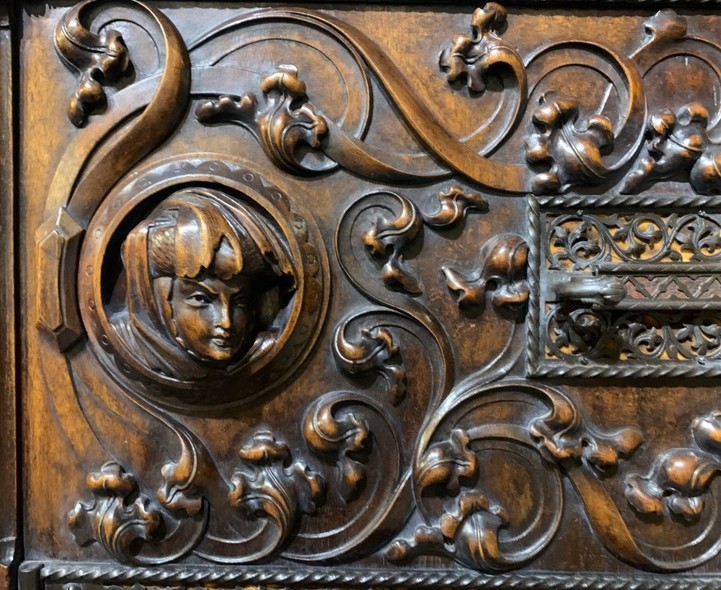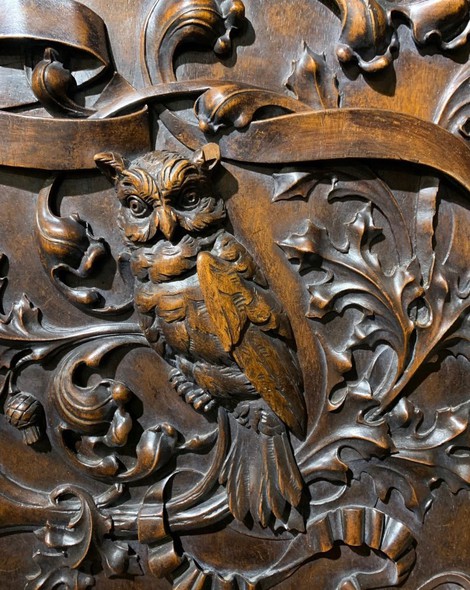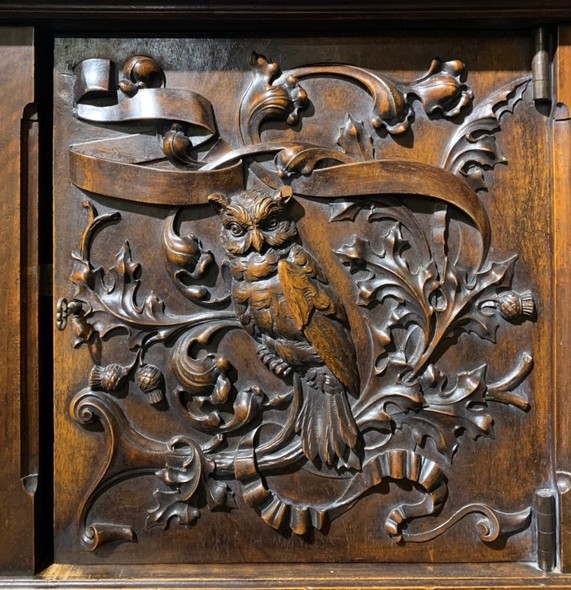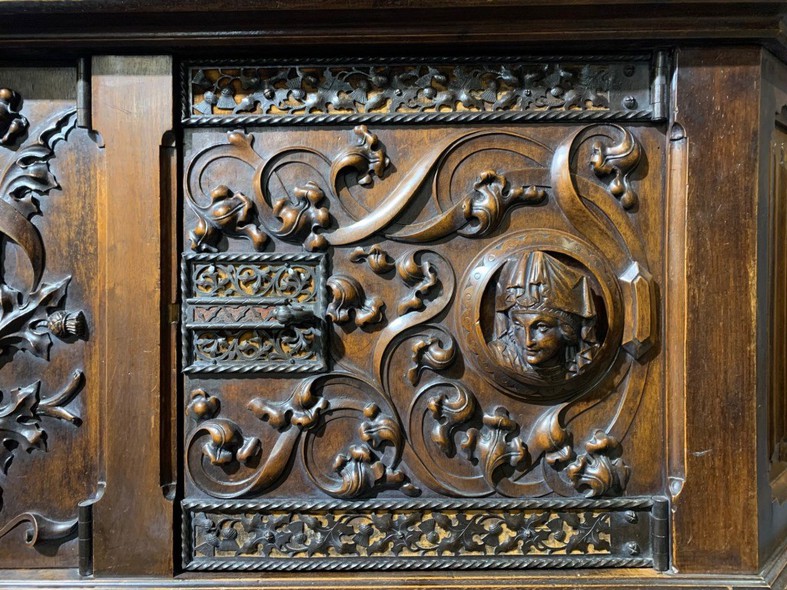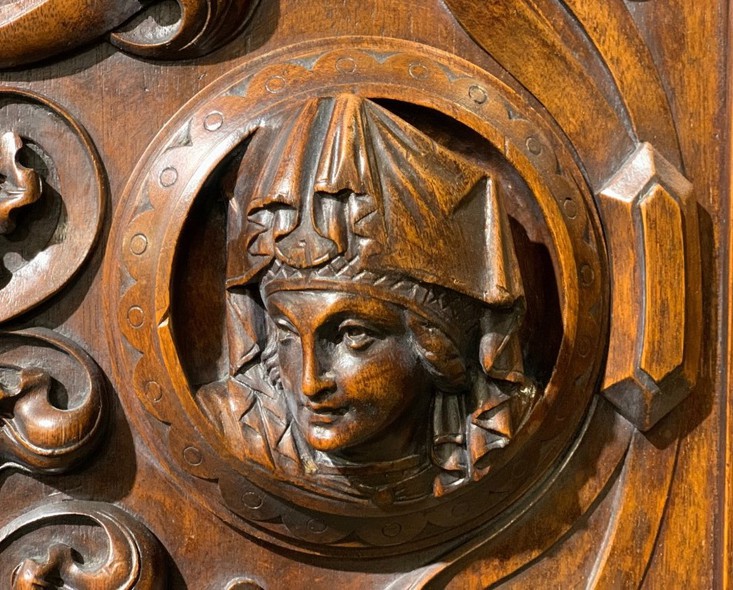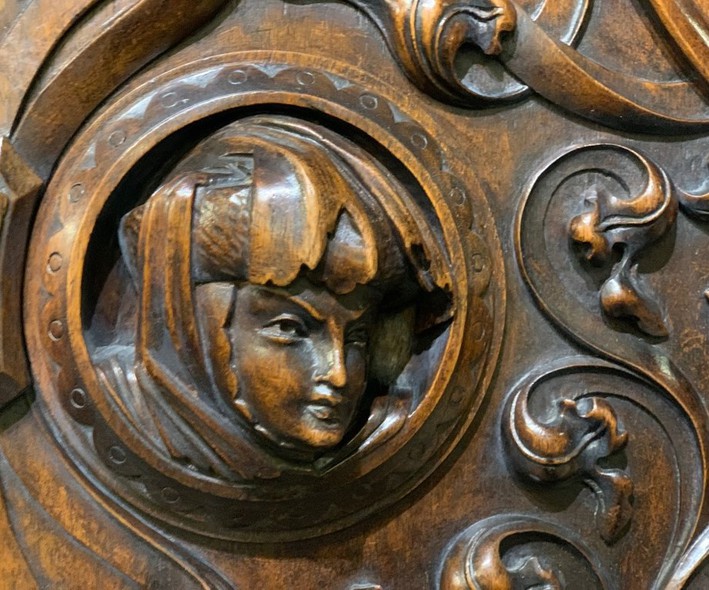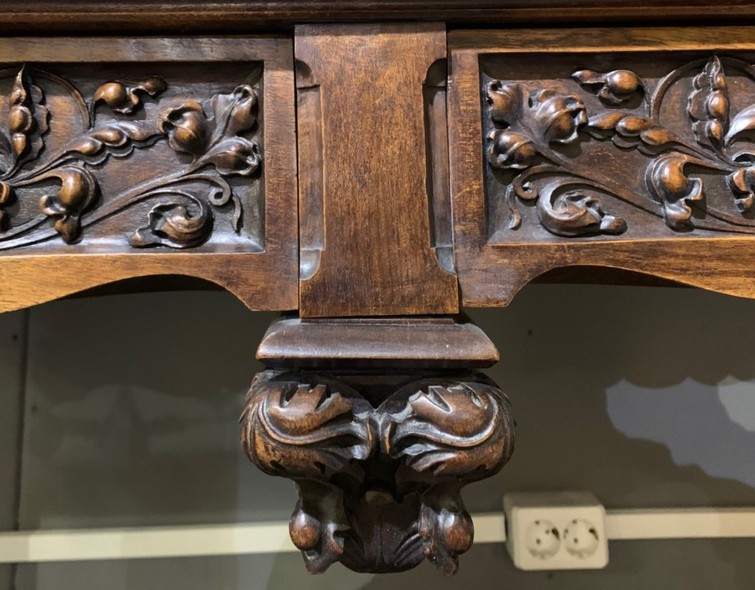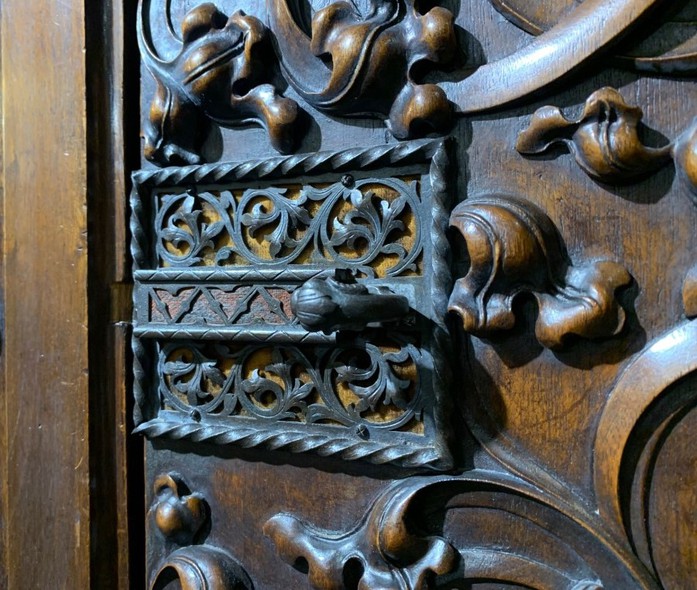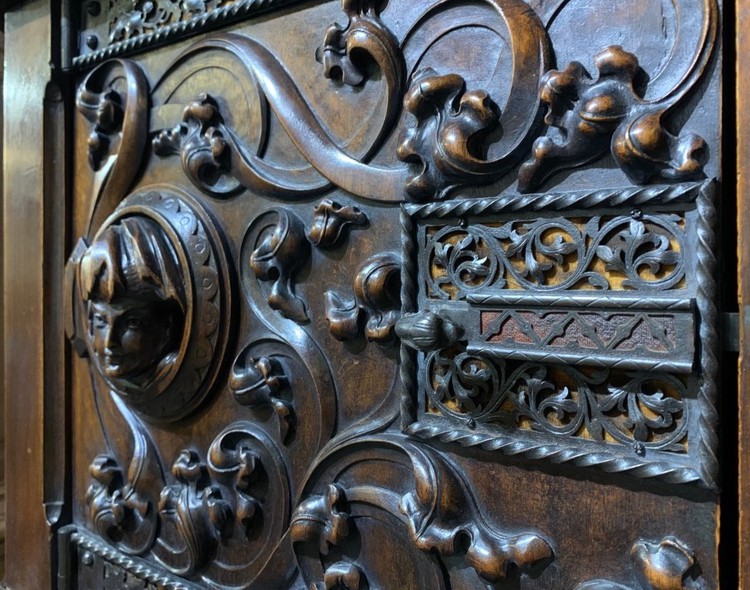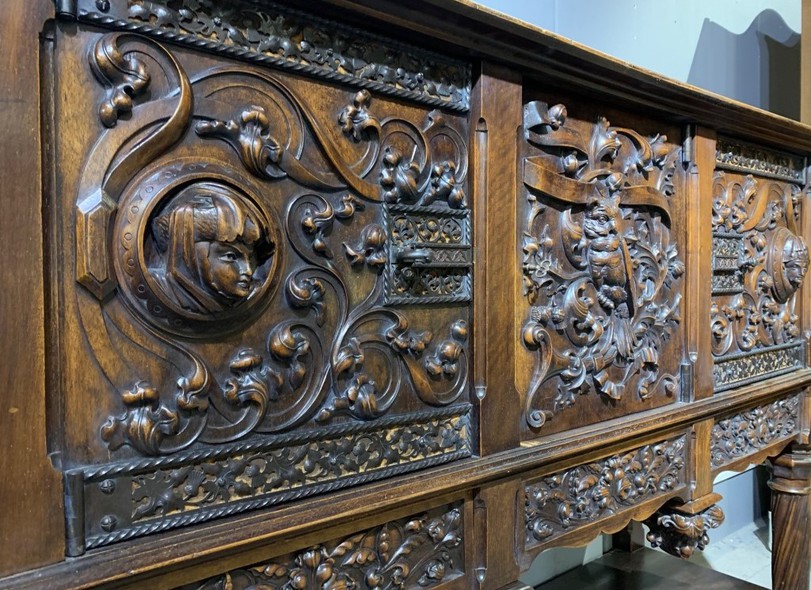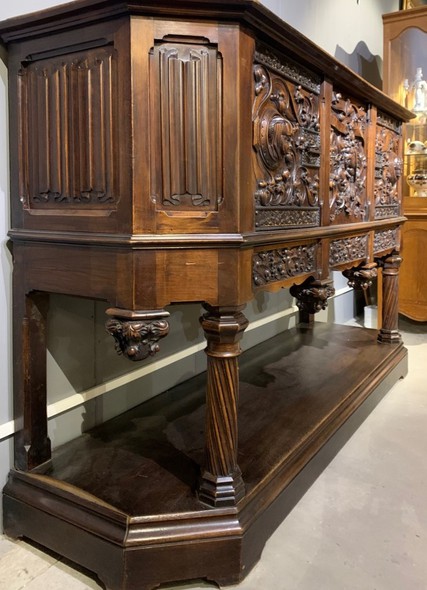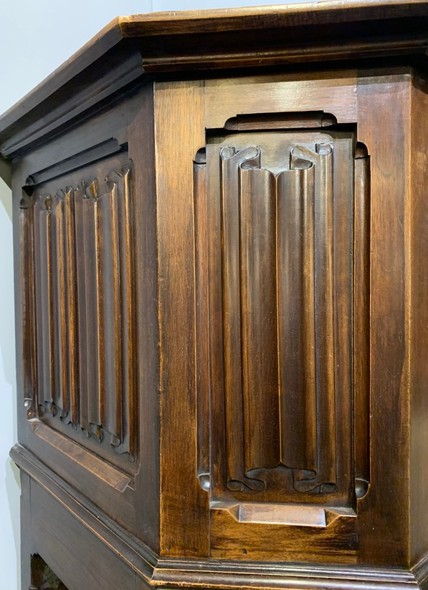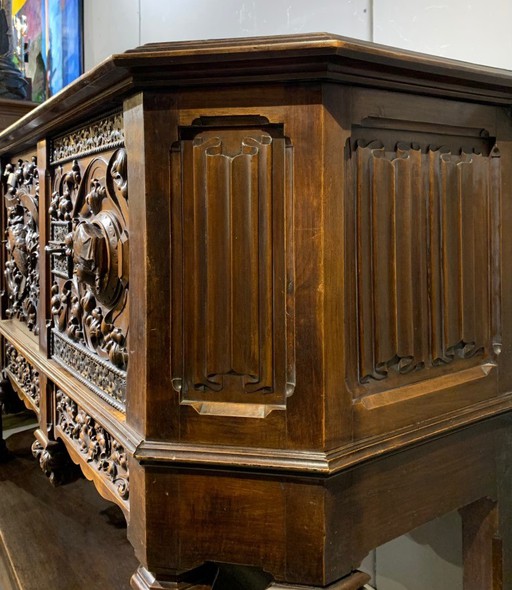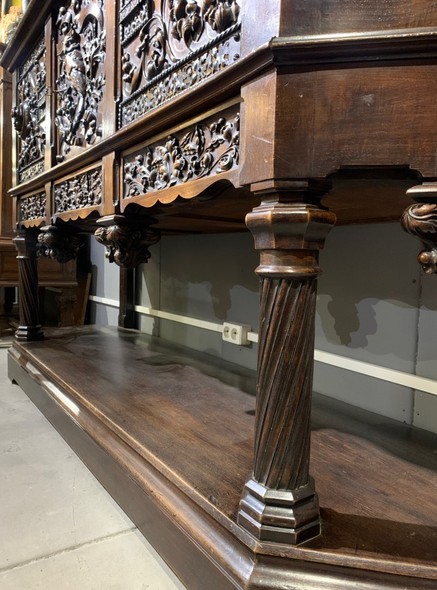 Majestic antique postavets, made in the neo-Gothic style. Walnut, carving. France, 19th century
The front part of the postavets is literally dotted with carved decor with images of noble persons, a man and a woman; the carving is also represented by oak leaves intertwined with ribbons. Oak is a powerful tree, the axis of the world, holiness, a stairway to heaven. It is believed that this tree symbolizes longevity, strength, endurance and powerful health. It is under the auspices of the god of thunder and lightning. This meaning appears in many Aryan cultures and legends. Oak is one of the most noble trees, the sacred tree of priests, a landmark in the area, if we consider it from a practical point of view. This tree is sacred in itself, strong and hardy. It does not rot, its fruits are quite edible. The acorn symbol, like the oak branch, can be found in heraldry. Oak is part of the gods, their holy part. It is dedicated to them. So it was in Scandinavia, Germany, in Russia. The most beautiful meanings can be found by studying the legends about this tree: male essence, fertility, moral strength, physical endurance, strength, stamina, importance, chastity, firmness in the decision made, triumph. Many travelers who slept at the roots of an oak received revelations, so this is a symbol of prophecy. Oak is the king of the forest. Also, the symbol of the oak is immortality.
In the central part of the postavets there is a carved figure of an owl, another interesting inhabitant of legends. Owl - a night bird, a predator, is considered a symbol of wisdom, accompanying the ancient pagan goddesses, the owl knows what the layman does not know. Often the image of this mysterious bird is found in heraldry, meaning clarity of mind, reason, foresight, clairvoyance, the ability to think, erudition and prudence.
Woodcarving is covered with a carved metal ornament in the form of oak leaves. The handles of the sidewalls are made in the form of gargoyle heads.
Antique neo-Gothic sideboard
795 000

Added in Request List

antique neo-Gothic sideboardRef nr. 02_0745
Галерея «БерсоАнтик» принимает на комиссию и покупает предметы антиквариата!