Antique sculpture "Horse"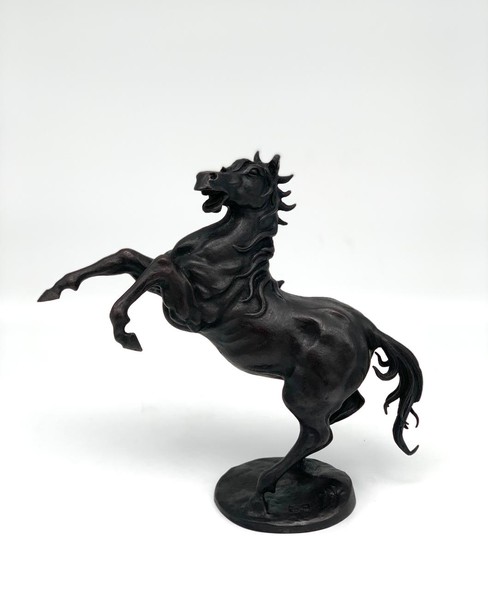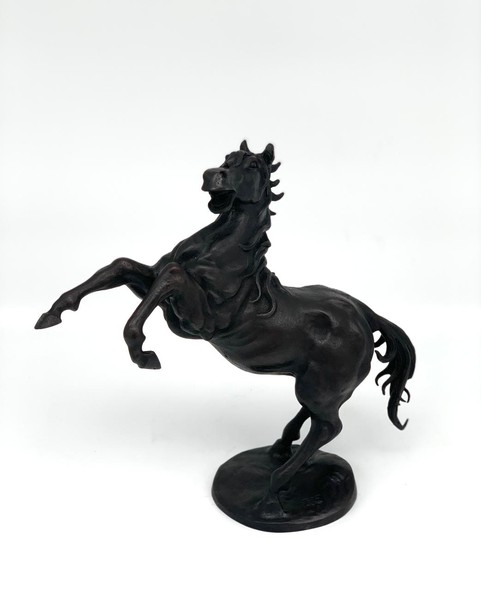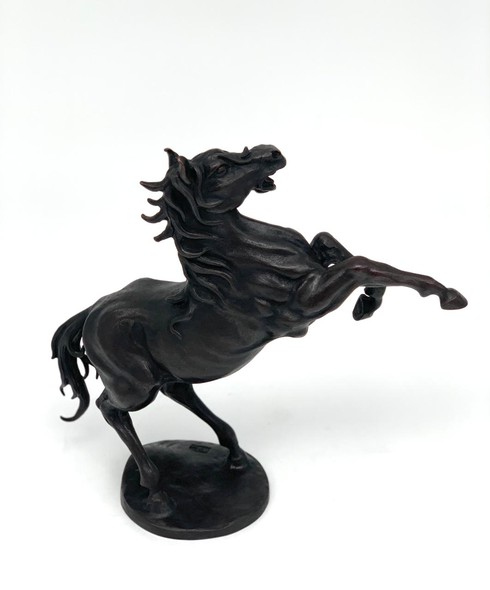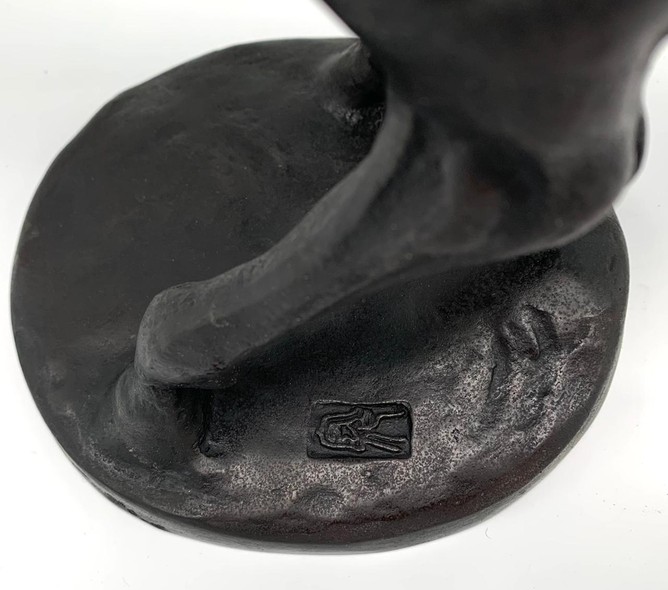 Decorative figure "Horse" Master Yosaki Japan, middle-second half of the 20th century, Showa period (1926-1989) Bronze; casting, engraving. The decorative figure of a rearing horse is a vivid example of artistic Japanese metal from the middle to the second half of the 20th century. The sculpture is made of bronze with a uniformly etched cold-coloured patinated surface; the hind legs of the animal rest on a round solid cast stand. The front legs are raised high, the head with an open mouth is slightly thrown back. In general, the figure is solved in a realistic way, however, a certain amount of stylization demonstrates the master's attention to the traditional forms of depicting mythological characters. The muscles of the horse and the pattern of the tendons on the legs are emphasized and do not quite correspond to the real anatomical structure of the animal, the mane and tail are shown broken up into thin, slightly wavy strands. Such stylization is typical for images of some Buddhist and Shinto deities of an angry form and protective abilities, in which emphasized emotionality, a demonstration of divine power and energy, and fantastic anatomy are designed to emphasize supernatural strength and powerful protective forces.
There is a stamp on the upper plane of the base of the sculpturecraftsman, made by casting. The stamp is made in archaicmanner, reminiscent of ancient Chinese handwriting inscriptions onvotive and ceremonial items.余作 - "made Yosaki" (possible readings of the name are also Amari,Yoi). Information about the master has not been preserved, but relativesanalogies allow us to attribute this work to the middle of the twentieth century,Tokyo workshops.
Antique sculpture "Horse"
339 000

Added in Request List

Antique sculpture "Horse"Ref nr. 02_0950
Галерея «БерсоАнтик» принимает на комиссию и покупает предметы антиквариата!