Sculpture "Horse Tang"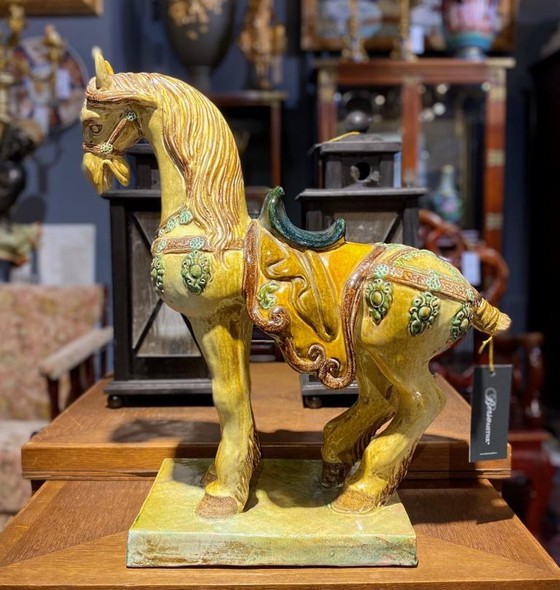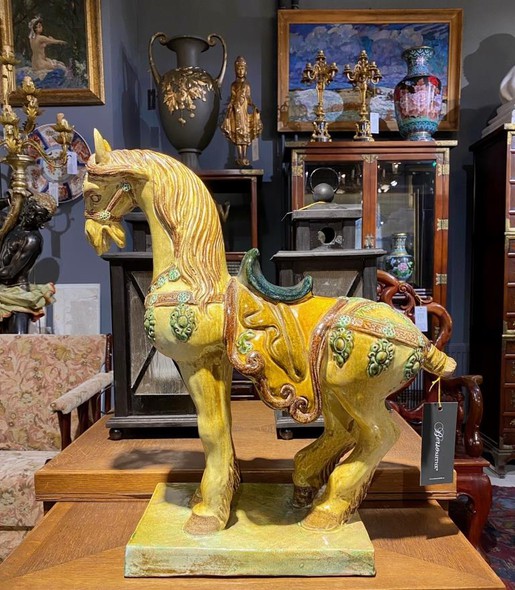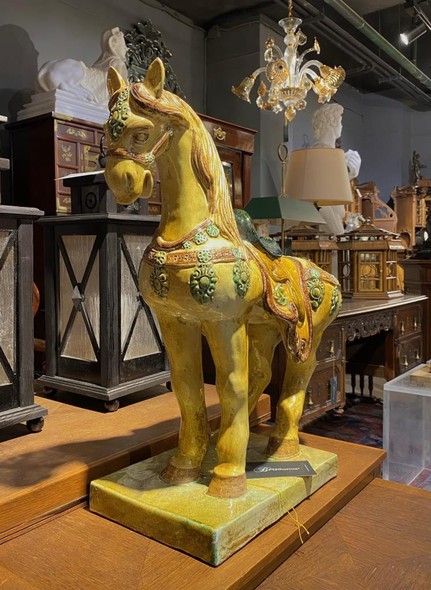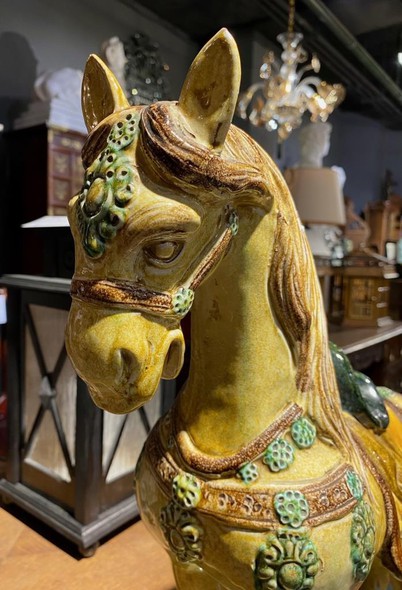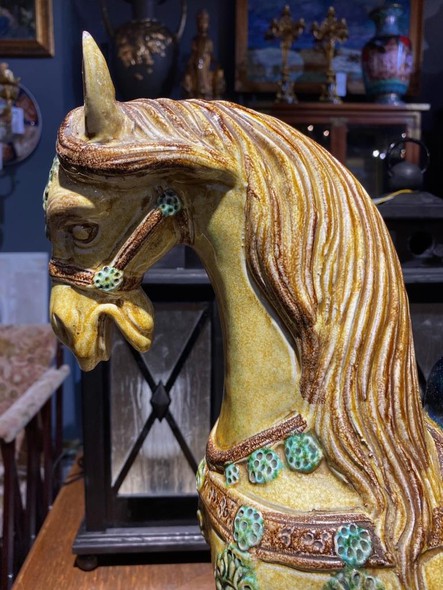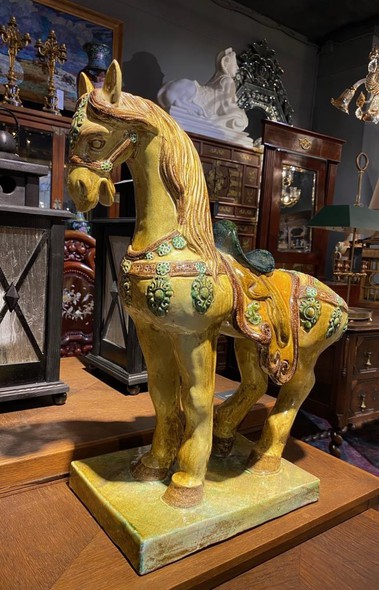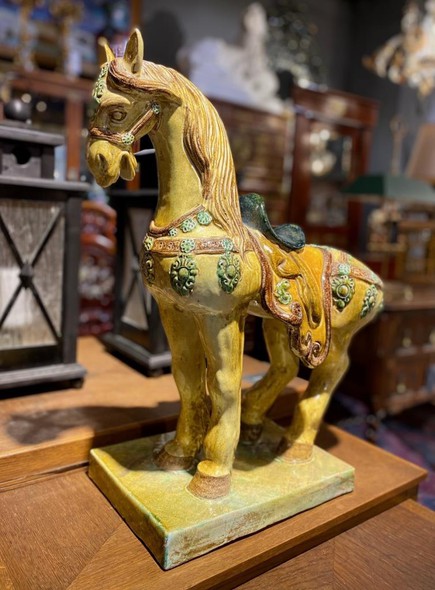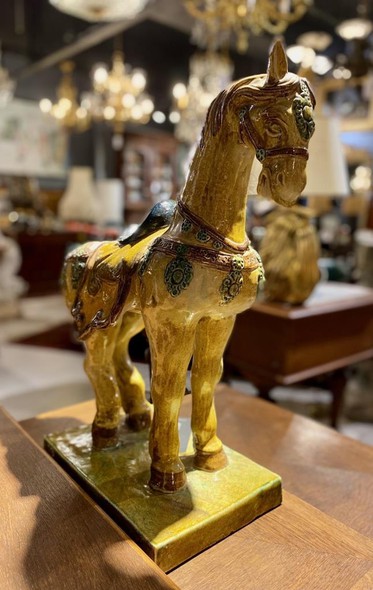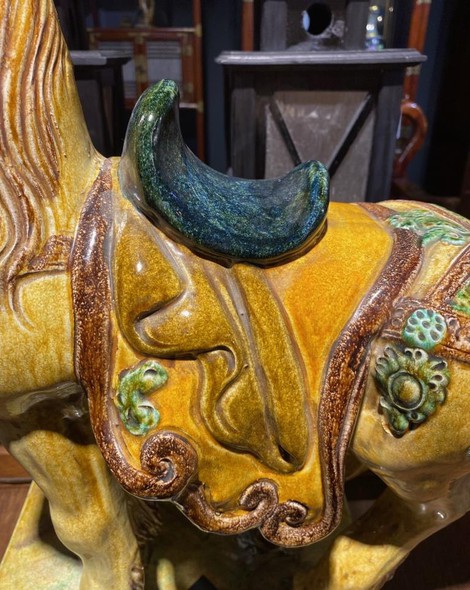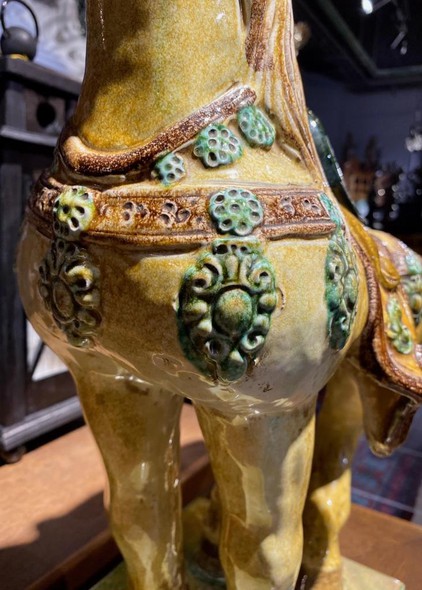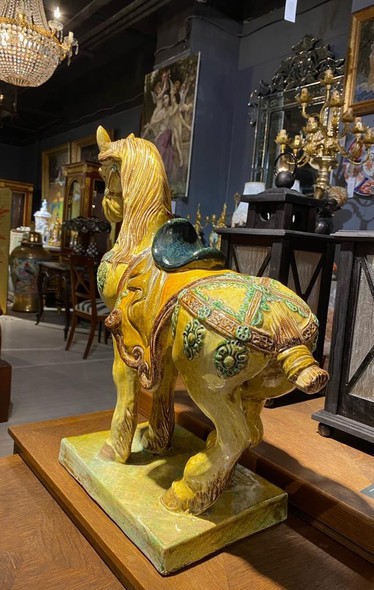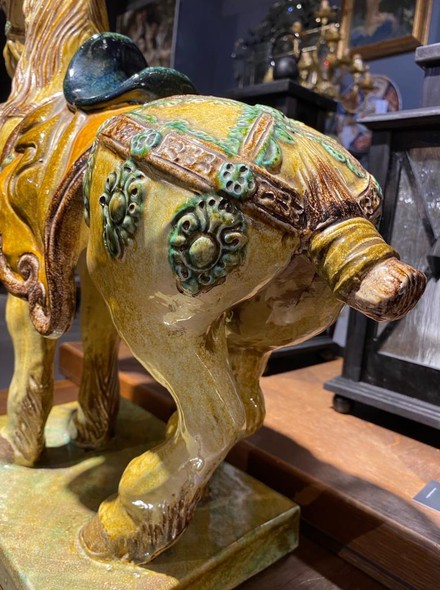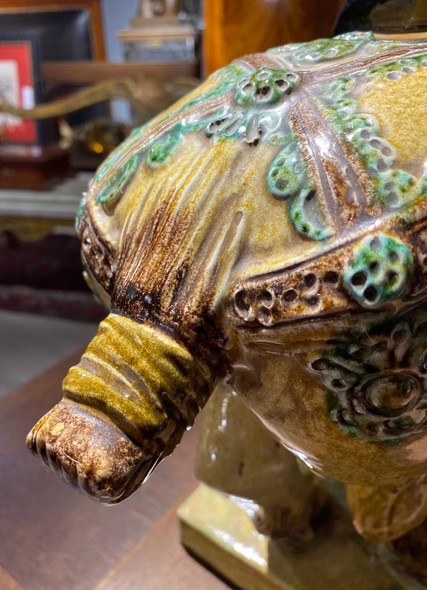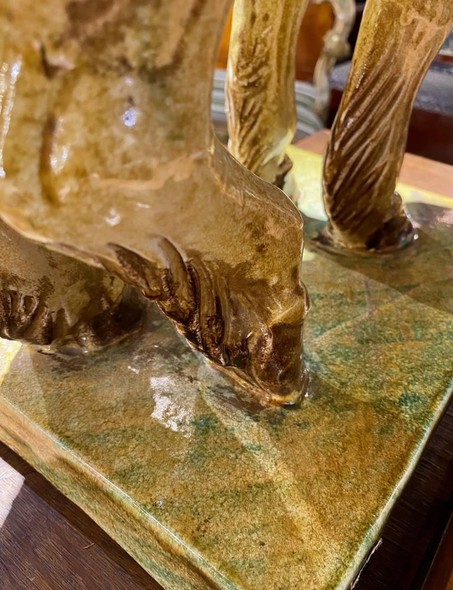 Rare antique sculpture of a Tang Dynasty horse (war horse). Ceramics, glaze. China, XX century
The sculpture is dynamic, the horse shifts, it is shown in that quivering moment of waiting and preparing for battle. Her head is raised, her ears are pricked, her muzzle gives out neighing and impatience. The swan's elongated strong neck and strong muscular legs and body speak of her thoroughbredness. She is wearing a very beautiful harness and a saddle with a blanket. The creamy skin tone of her skin is paired with a mustard blanket and a dark green saddle that echoes the pattern on the bridle. Majestic, strong and devoted to its owner, the horse appreciates freedom. The sculpture clearly shows the character and burrows of the fighting imperial horse. The sculpture is truly beautiful, the bright colors and the manifestation of character in it will complement a worthy collection of Asian culture items.
One can say that there are legends about the Tang dynasty itself (from 618 to 907 - they are considered one of the most successful periods in Chinese culture and history. One of the richest dynasties, beautiful, dignified, confident, remaining in history carrying the banner of success and prosperity .