Carved panels in Chinese style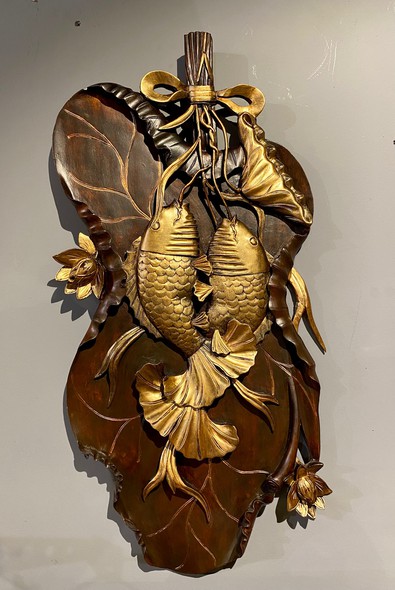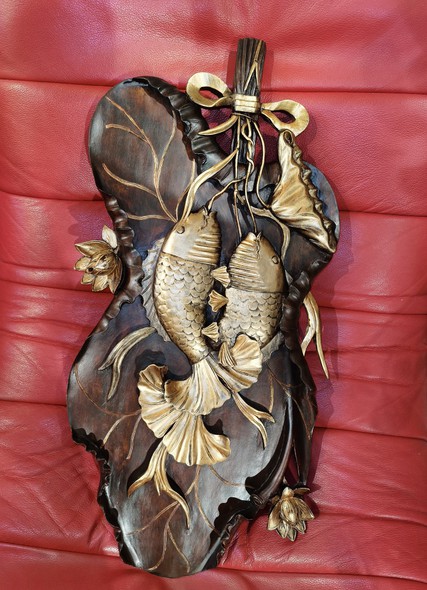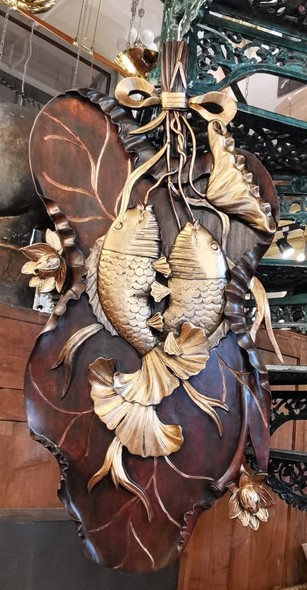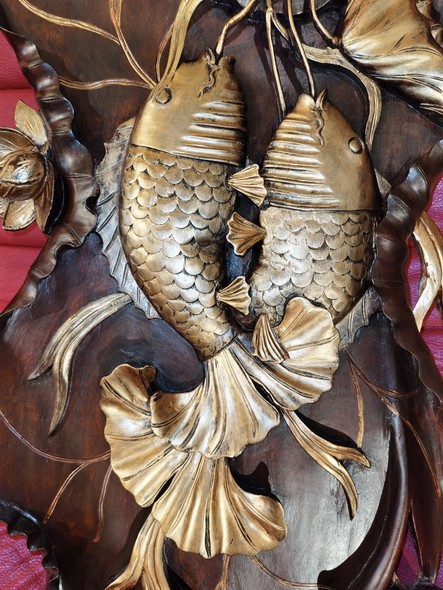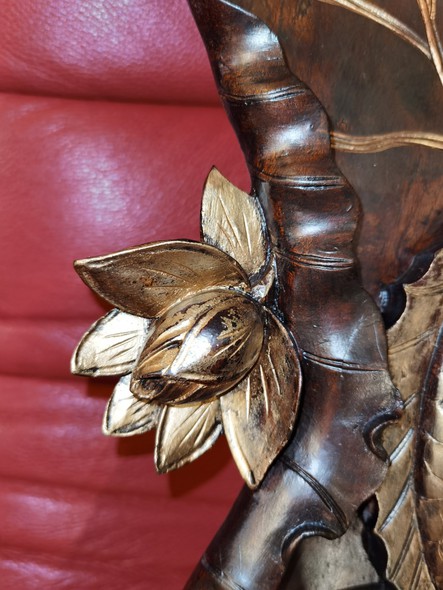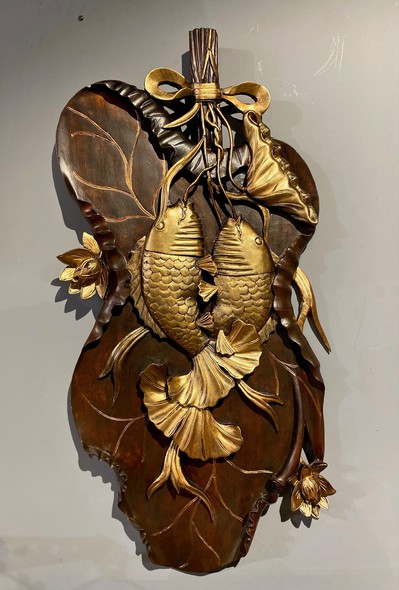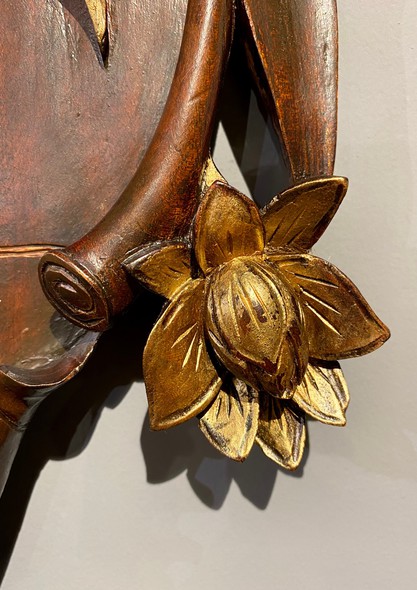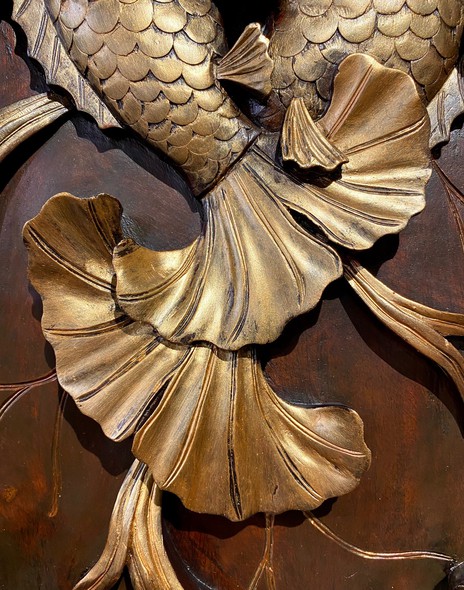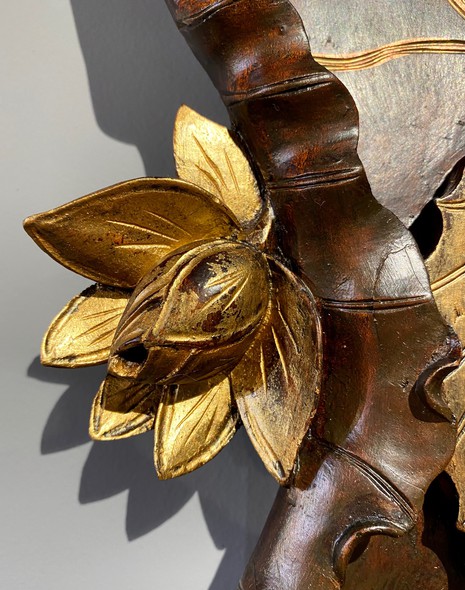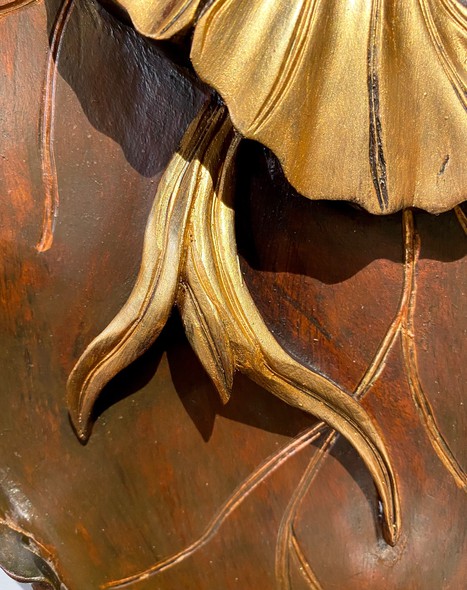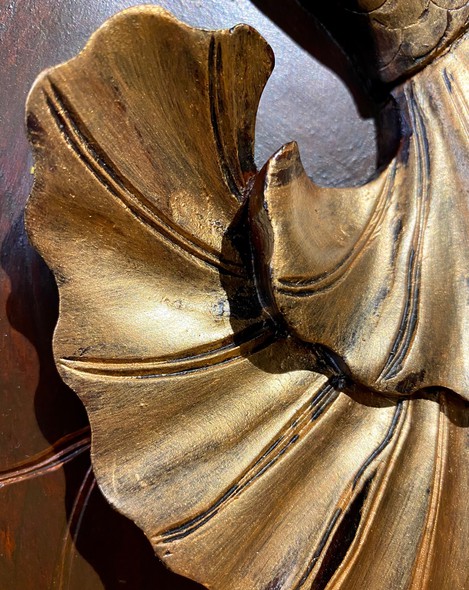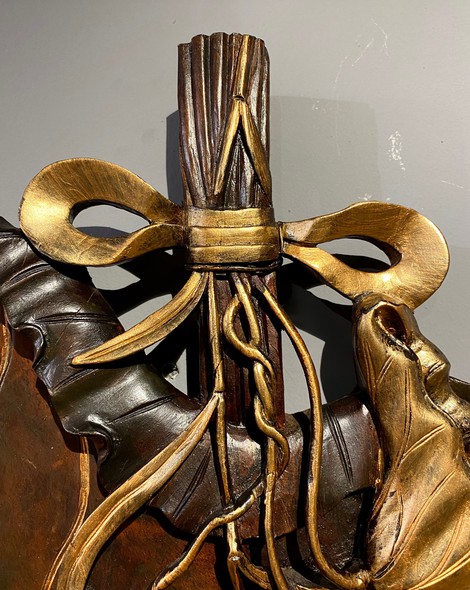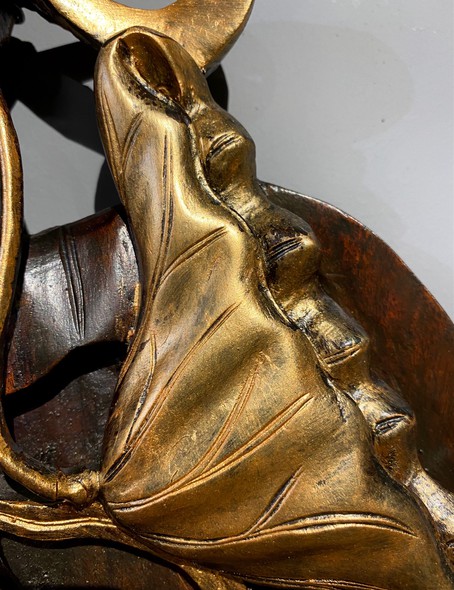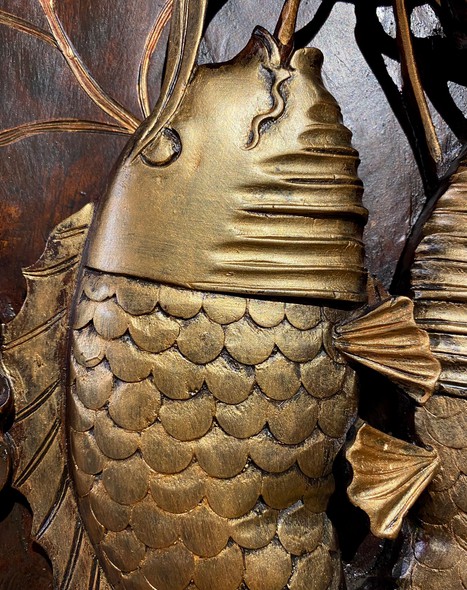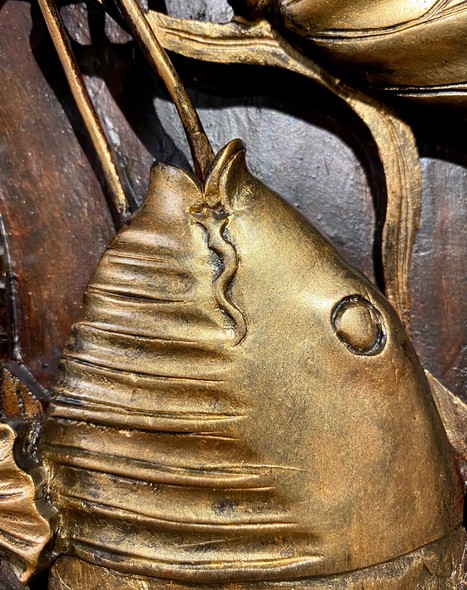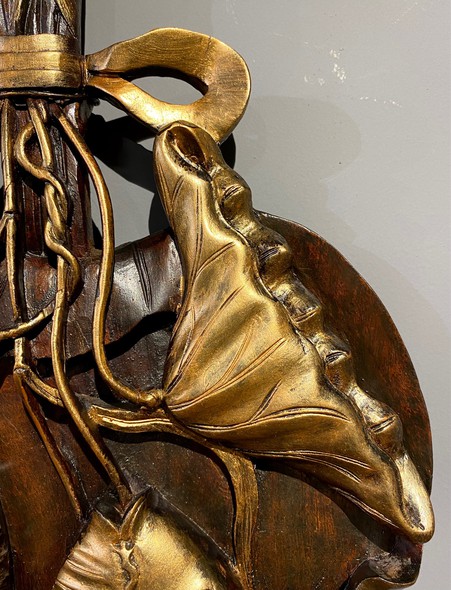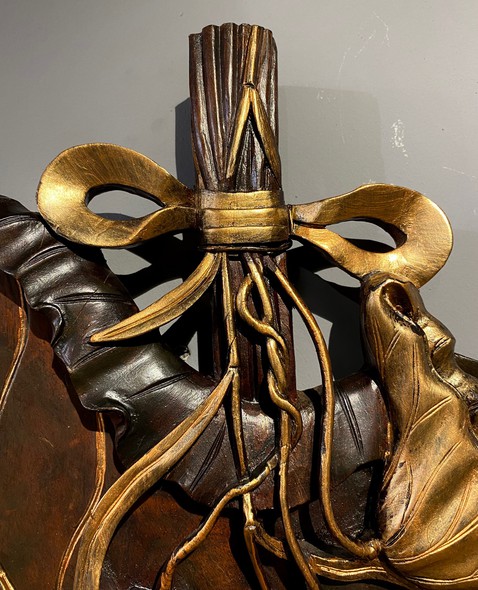 Carved panel in the Chinese style, XX century.
Wooden carved panel in oriental style, handmade. China, XX century.
The panel depicts two golden carp surrounded by a lotus.
In China, the hieroglyph for carp is read as "yu", and the word "surplus" is also used, or the word "li", which is consonant with profit and power. For these reasons, the carp has become a symbol of profit, prosperity, a pleasant surplus, and profit. This is especially true of red carp - "goldfish". Since their name is composed of the hieroglyphs "gold" and "happiness".
Carp can often be seen swimming in pairs, besides they are very prolific and lay a lot of caviar. For this reason, the carp began to symbolize a successful marriage and numerous offspring. The lotus has similar symbolism. Due to the numerous seeds, the lotus has become associated with large families. And because of the long stems, powerful and strong roots with the strength of marriage bonds, the inviolability of love and friendship, despite the distance.
Because of this, lotuses are often given to spouses and, together with carps, are depicted in paintings. A pair of carps swimming between lotus flowers is a popular classic subject in Chinese painting and crafts.
Carved panels in Chinese style
65 000

Added in Request List

Carved panels in Chinese styleRef nr. 02_2101
Галерея «БерсоАнтик» принимает на комиссию и покупает предметы антиквариата!