Antique paired planters. Arita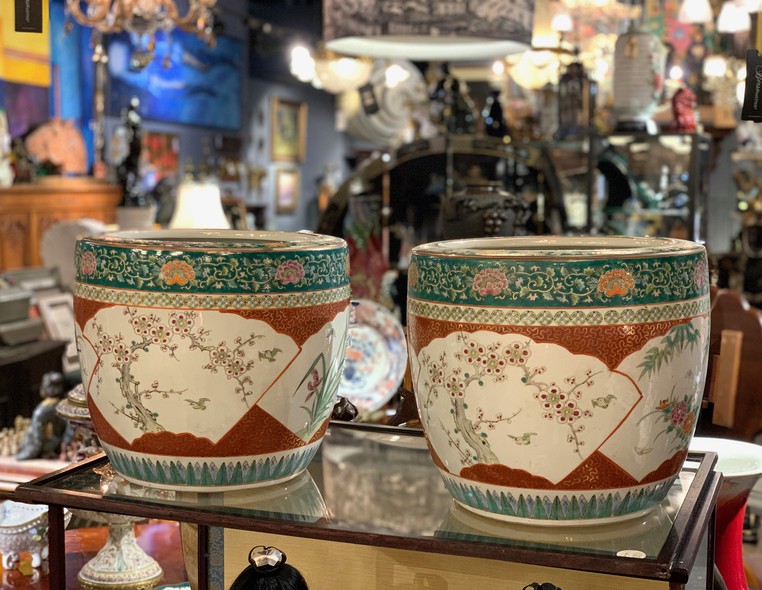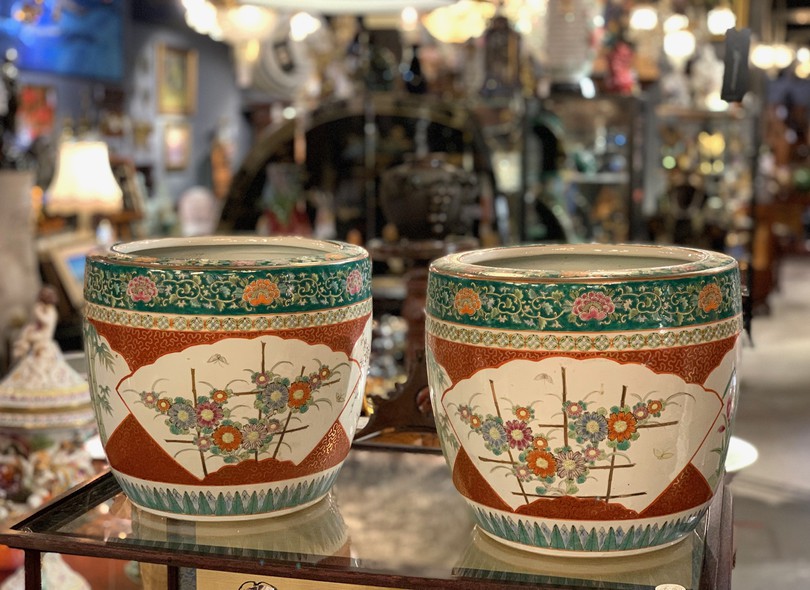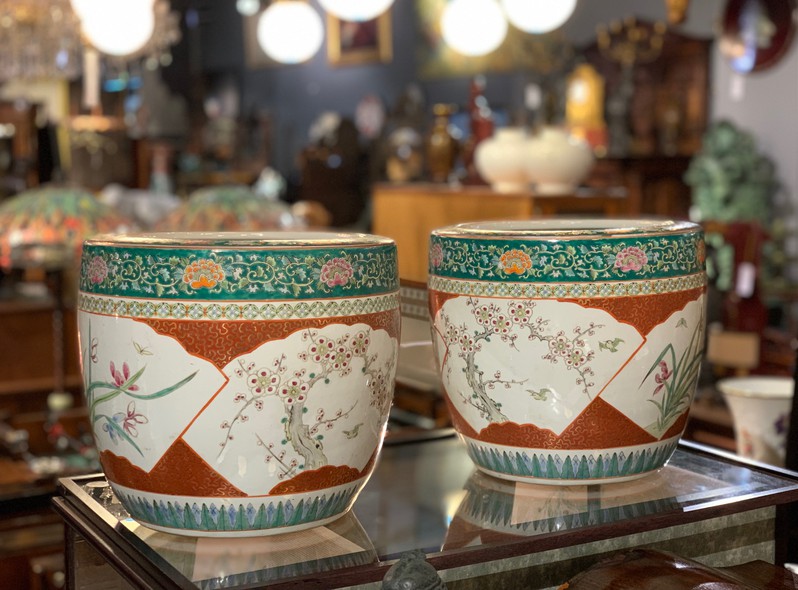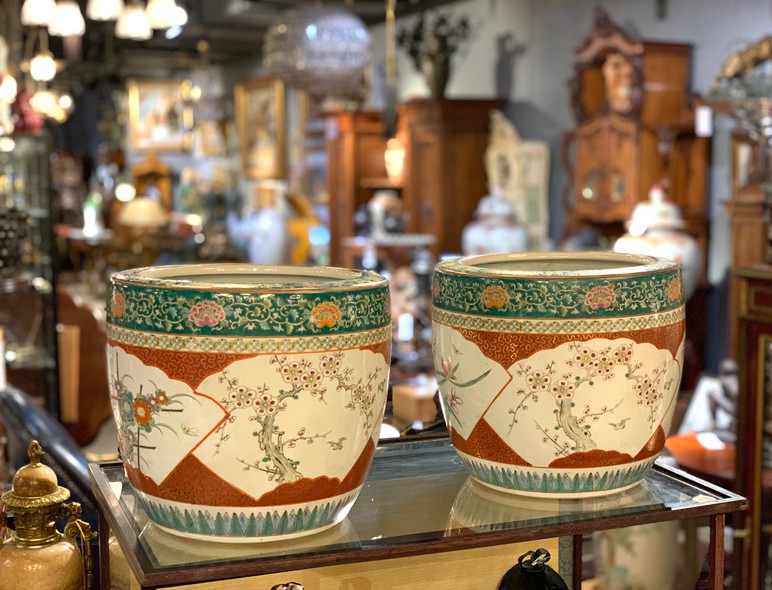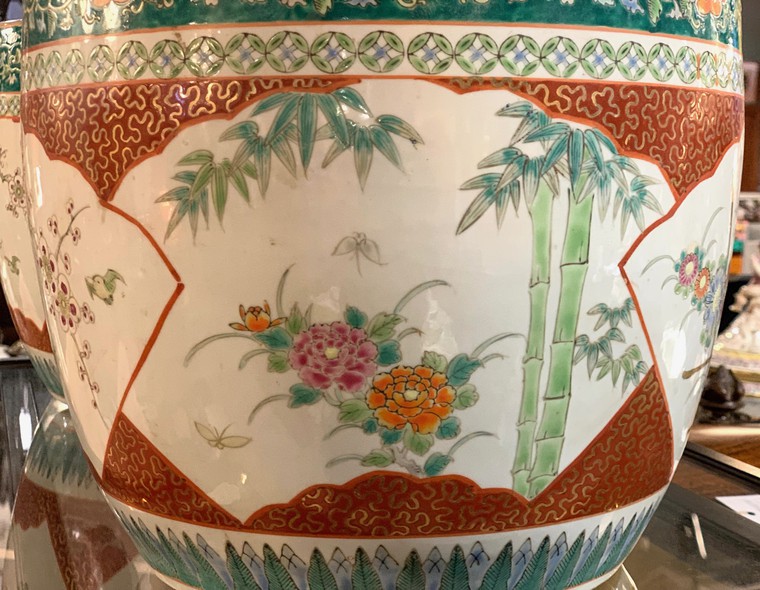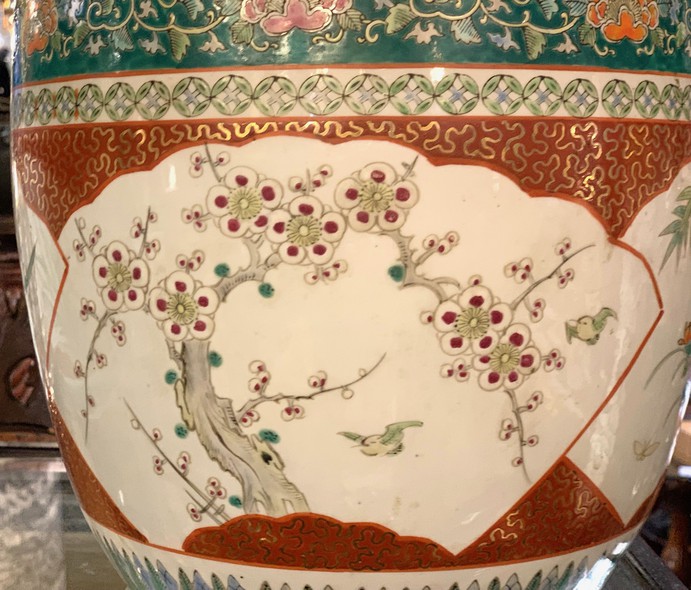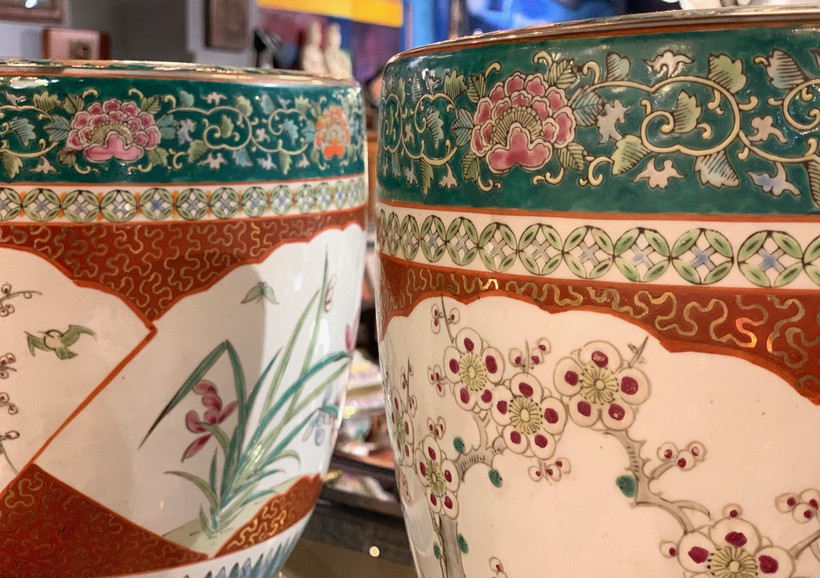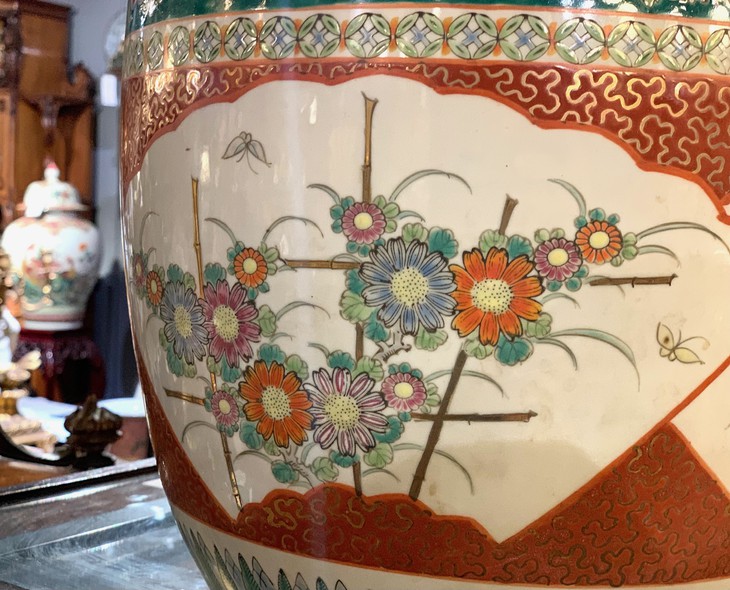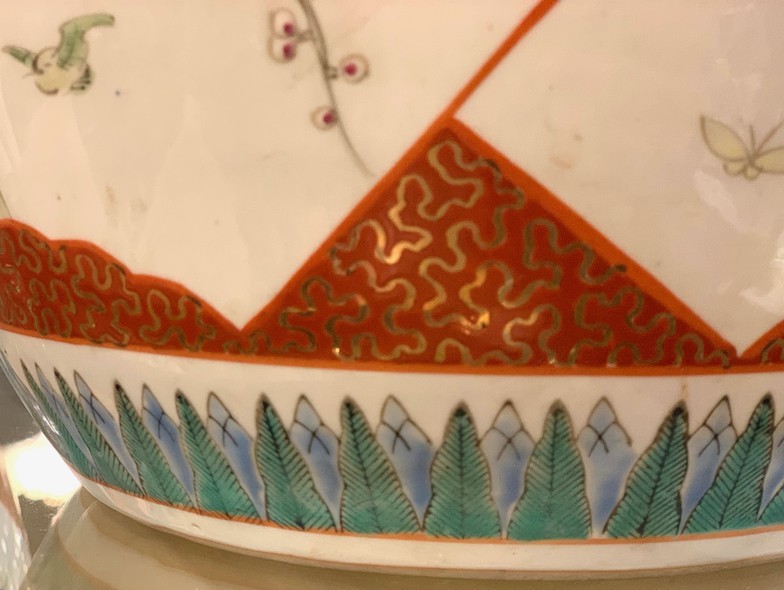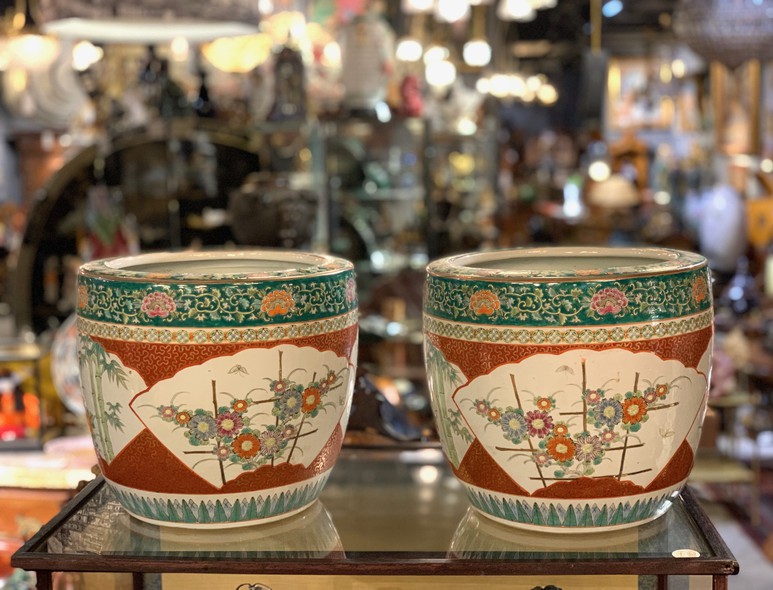 Antique paired planters Arita. Japan, XX century. Completely hand-painted with bright traditional motifs.
Arita is a type of Japanese ceramics originated in the village of Arita, Hizen province. Also, this type of ceramics in Japan is called Imari. The products of early Arite ceramics are mainly dominated by white and blue colors.