Sculptures of the gods Ebisu and Daikoku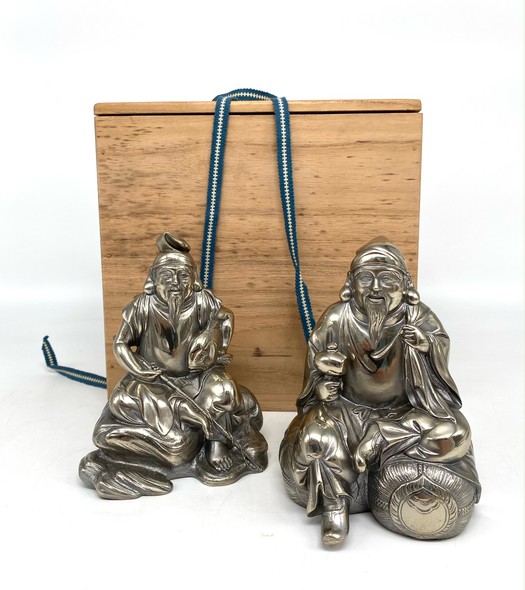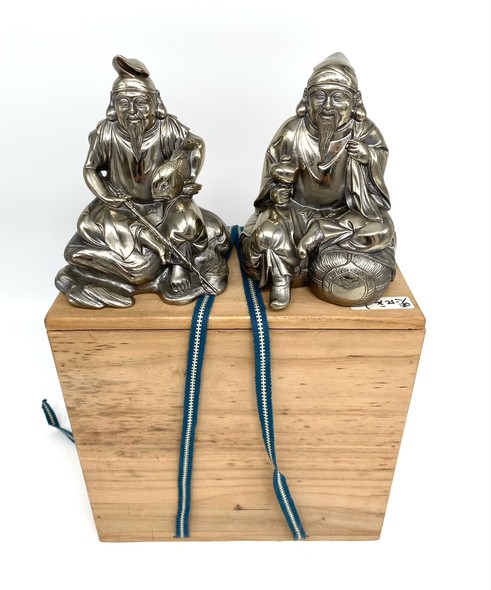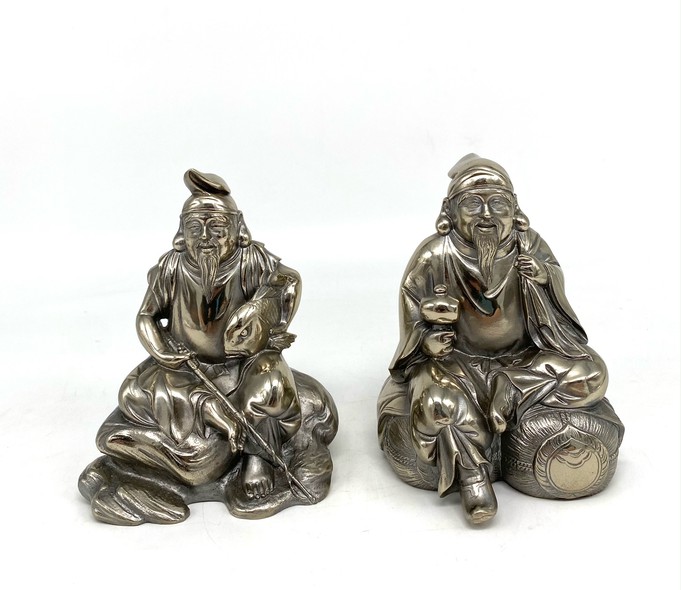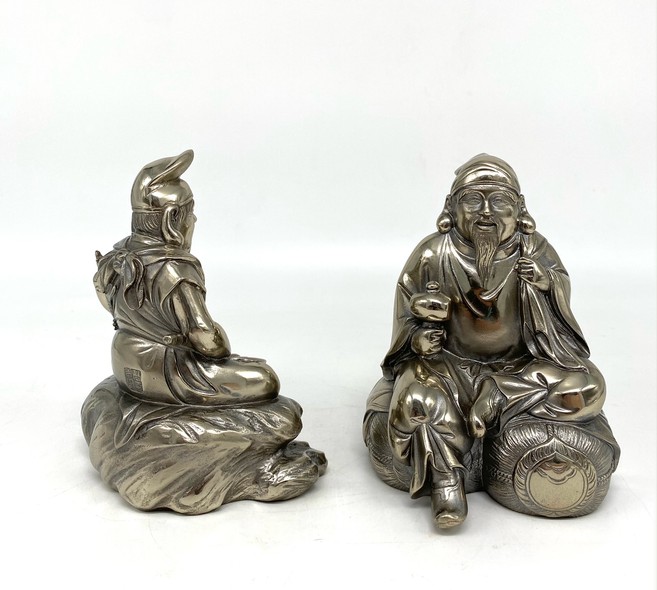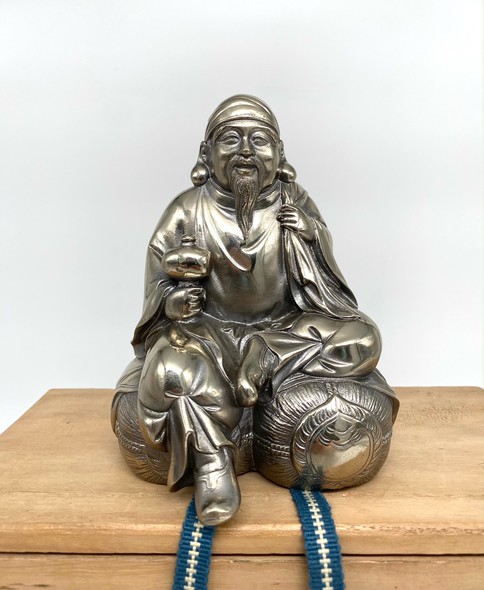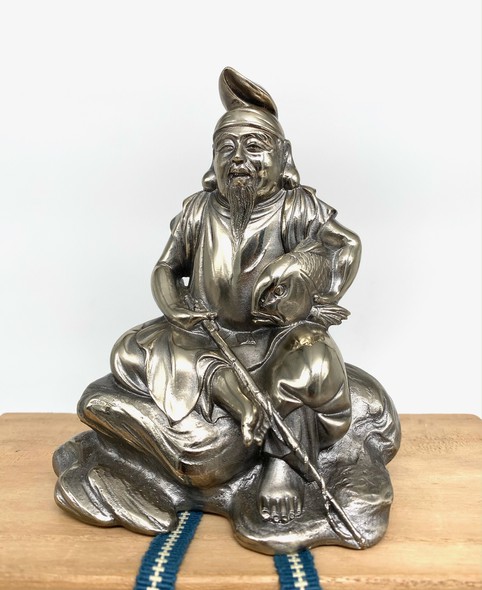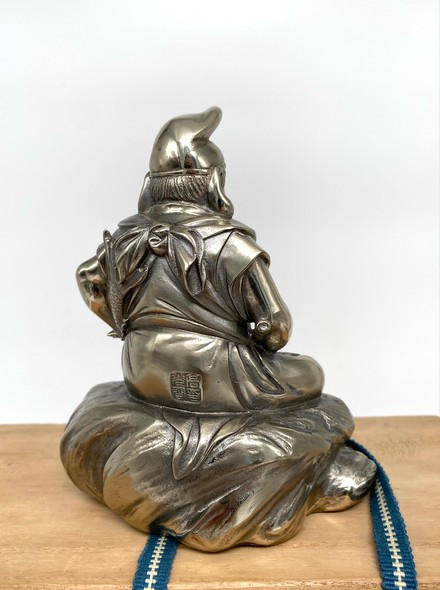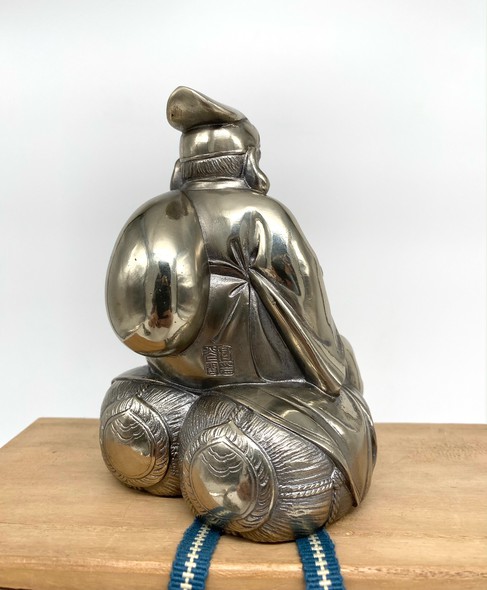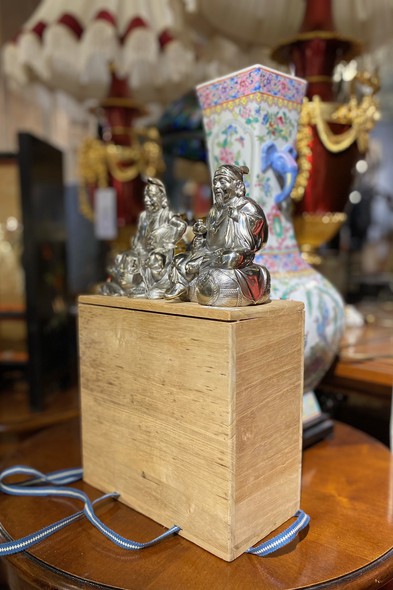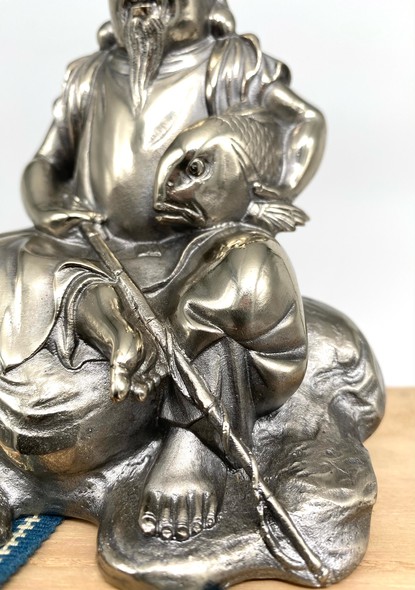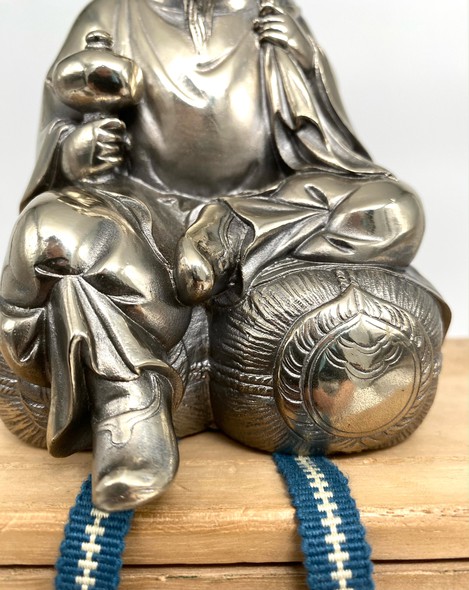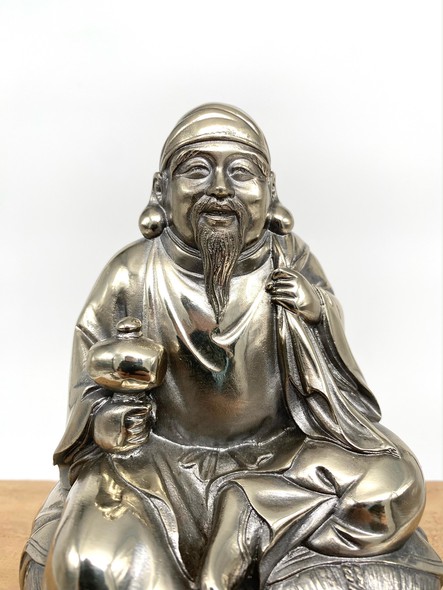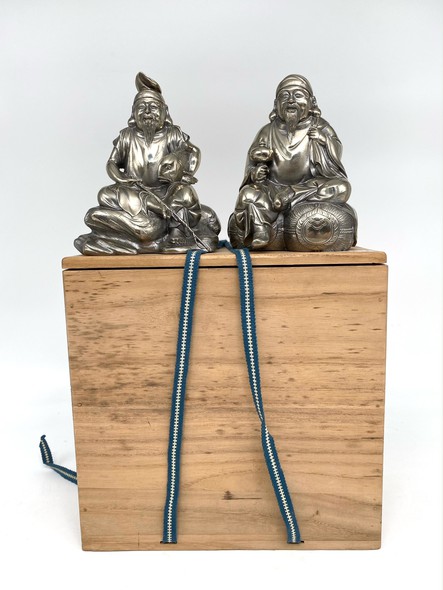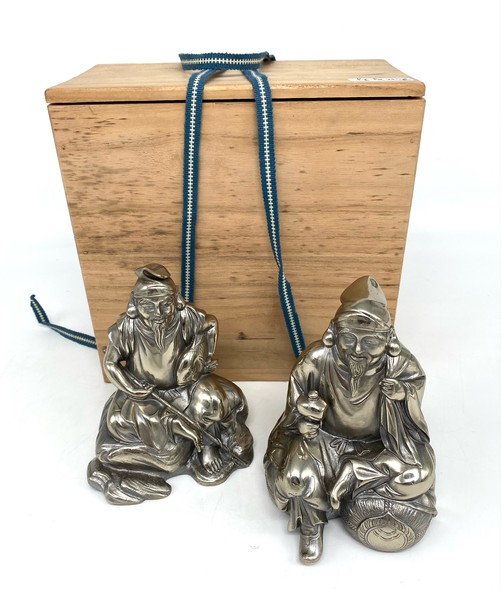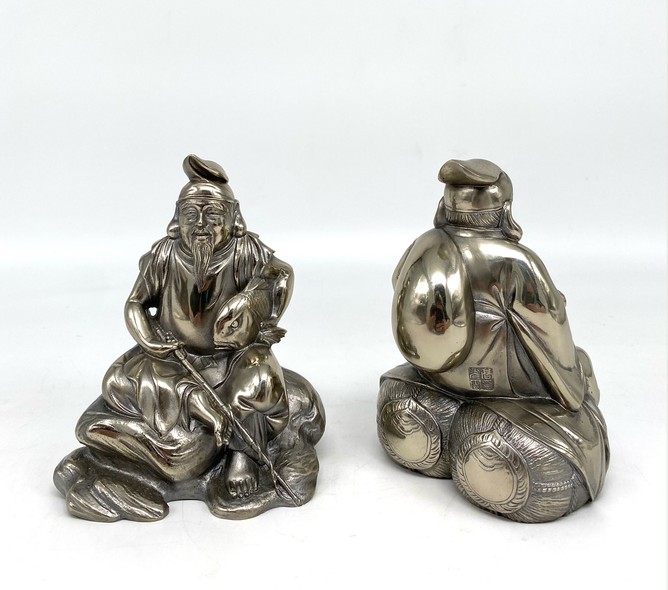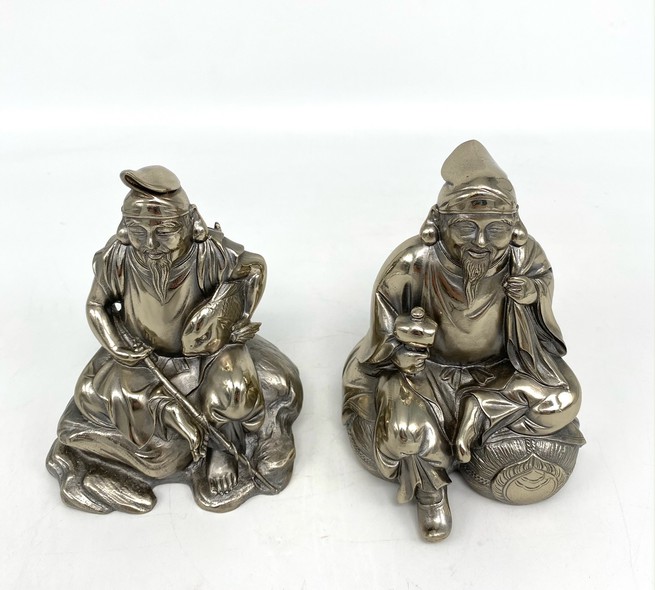 Antique sculptures of the Japanese gods Ebisu and Daikoku. Made of bronze, silver-plated. Presented with an original wooden box.
Ebisu was the god of the morning sun and the patron saint of children. Over time, this character became a deity of trade in Japan. The fish in Ebisu's hands came to be seen as a symbolic reward for honesty in trade. Some netsuke depicts a smiling bearded Ebisu embracing a fish he has caught. Such a figurine was associated with an old proverb that it was difficult to catch a sacred carp with bare hands in clear water.
Daikoku is the God of happiness and wealth. He is portrayed with a sack of magic rice. In addition, this deity acts as the patron of the hearth and protects the house from all kinds of unfavorable energy.
Together with Daikoku, Ebisu was considered the patron saint of the hearth. Ebisu currently represents prosperity and good fortune in trade. The twentieth day of each month is considered Ebisu in Japan, and Toka Ebisu is held from January 9 to 11, a holiday in his honor.
The sculptures were made in Japan in the 1st half - mid-20th century.
Sculptures of the gods Ebisu and Daikoku
174 000

Added in Request List

Sculptures of the gods Ebisu and DaikokuRef nr. 02_5162
Артикул

02_5162
Available:

Reserved
In section:
Materials:
Обозначение размеров:
H – высота,
W – ширина,
D – глубина,
d – диаметр
Style:
Period:
Request More Info
Галерея «БерсоАнтик» принимает на комиссию и покупает предметы антиквариата!