Antique Butler's Mirror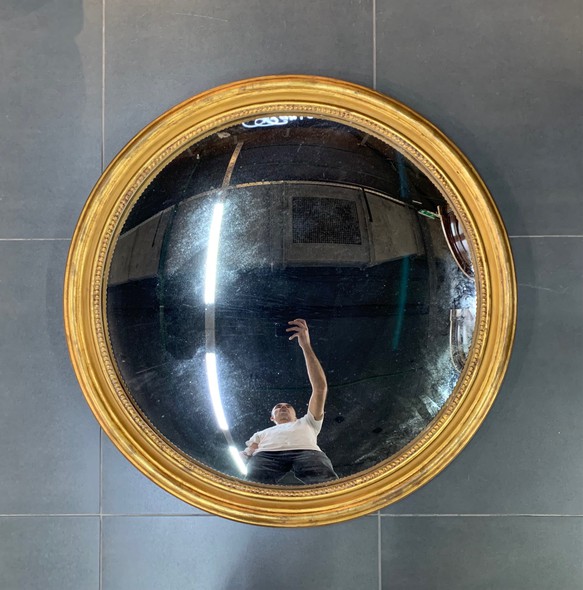 Antique convex mirror. Platinum gilding, finishing with small round details in the technique of "pearls". Europe, XIX century
These mirrors are called Butler's mirrors. In large country houses, they were hung in strategic places, which allowed Butler to follow everything that was happening, standing on the side and remaining invisible.
But where did these convex mirrors come from at all? Initially, the mirrors were metal, polished to a shine. Glass could only be blown, but there was no direct sheet technology yet. Convex mirrors were called the "witch's eye" and attributed mystical protective properties to them. And also with the eye of a banker or a jeweler. Such a mirror gave the scope of the review and served as an additional point of observation for merchants and moneylenders.
Often, since the 15th century, one can find the image of convex mirrors in painting. The most famous, perhaps, is the Arnolfini Van Eyck couple. These are both "Saint Eligius in his Workshop" by Petrus Christus, and "The Money Changer with his Wife" by Quentin Masseyes. Caravaggio
Antique Butler's Mirror
263 000

Added in Request List

Antique Butler's MirrorRef nr. 02_5187
Галерея «БерсоАнтик» принимает на комиссию и покупает предметы антиквариата!