Vase-jug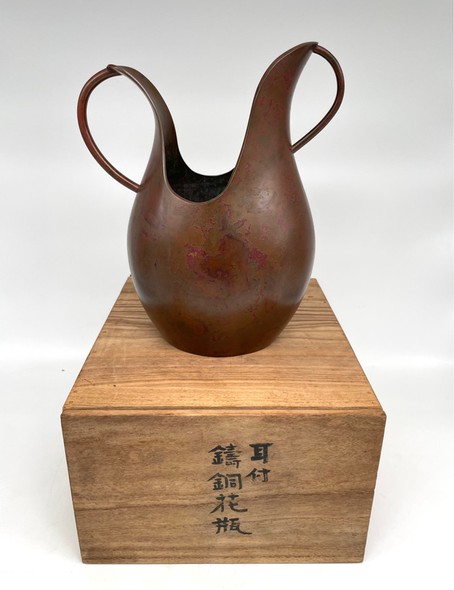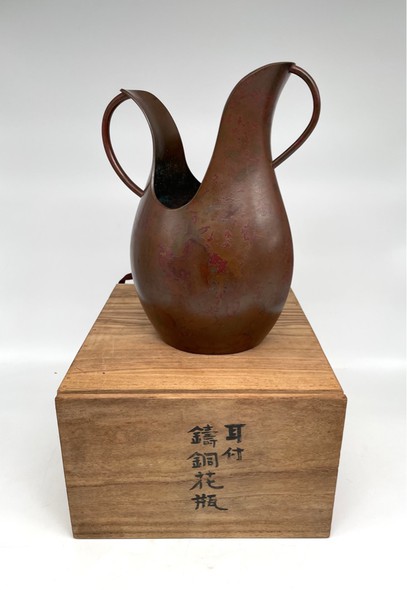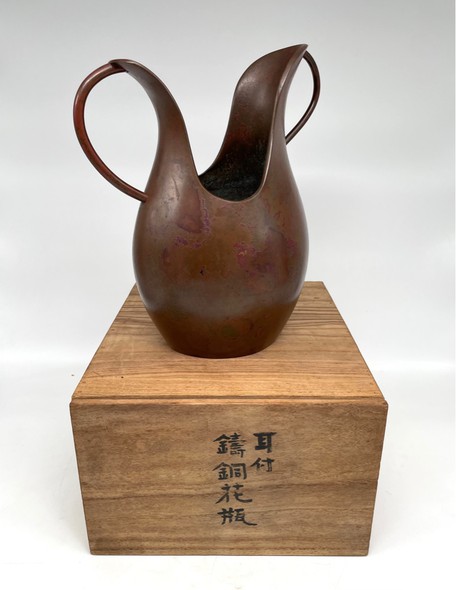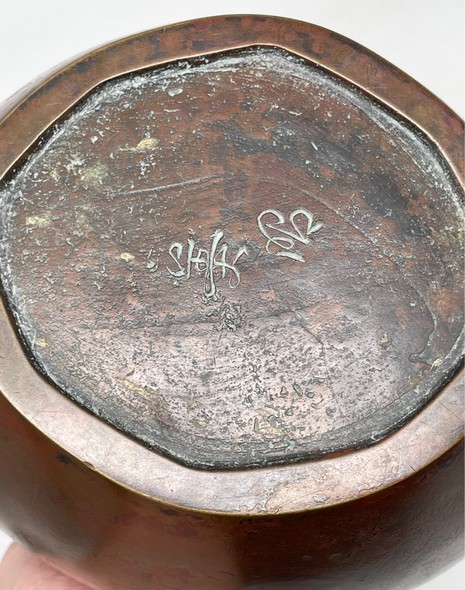 Vase-jug. Bronze. Author's work, 1952, "native" tomobako box. On the lid there is an ink inscription - Bronze vase with "ears". On the reverse side - "the work of master Bisho. May 1952".
At the bottom of the vase is the artist's inscribed calligraphic signature, Bishō.
The author is the famous master YONEDA Bisho (1929-2008). Born, lived and worked in the city of Takaoka (Toyama Prefecture), famous for its masters working with bronze. He studied with the famous metal artist Katori Masahiko. The master's works have been repeatedly selected for participation in the most prestigious All-Japan art exhibitions "Nitten", patronized by the Imperial House of Japan. They received prizes, in particular, at the Nitten exhibition in 1952. He was instrumental in the founding of the Sokogeikai Creative Art Craft Association in 1952 by a group of young metal artists. In 1985, he was elected a full member of the All Japan Association of Masters of Arts and Crafts.
Vase-jug
126 000

Added in Request List

Vase-jugRef nr. 02_5216
Галерея «БерсоАнтик» принимает на комиссию и покупает предметы антиквариата!