Antique sculpture, "Wish for 10,000 years of health"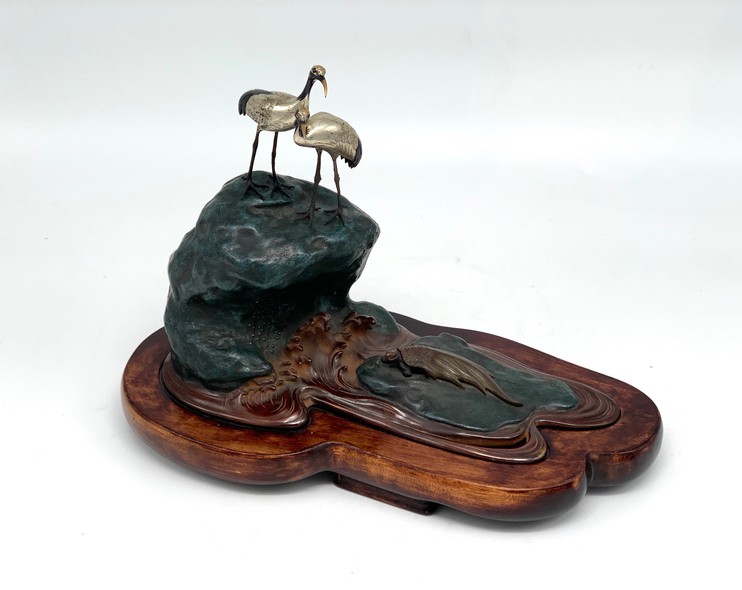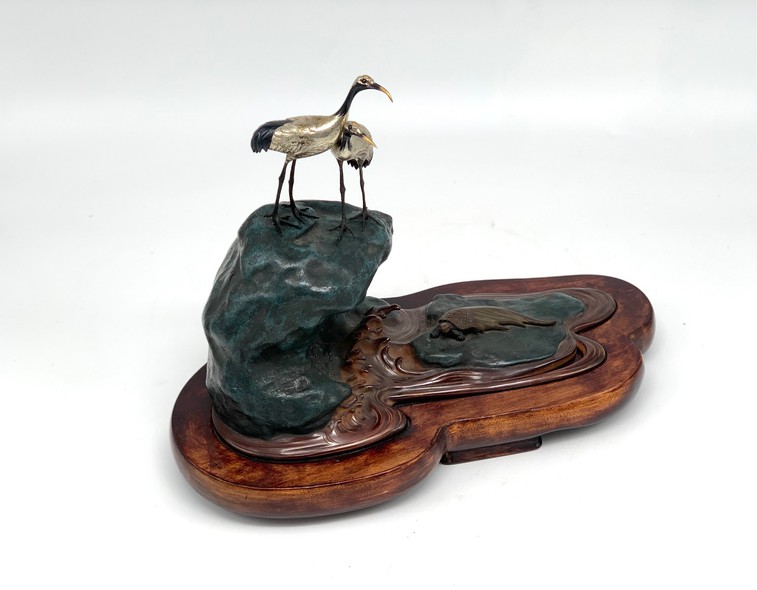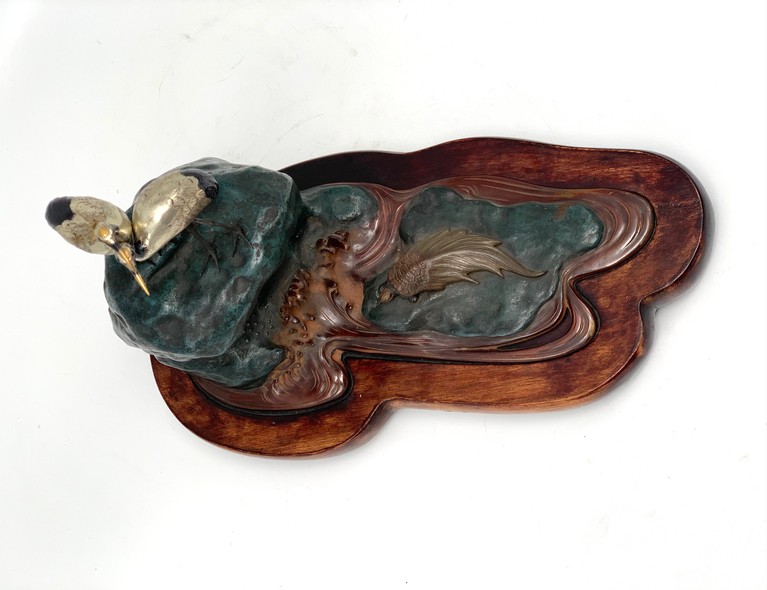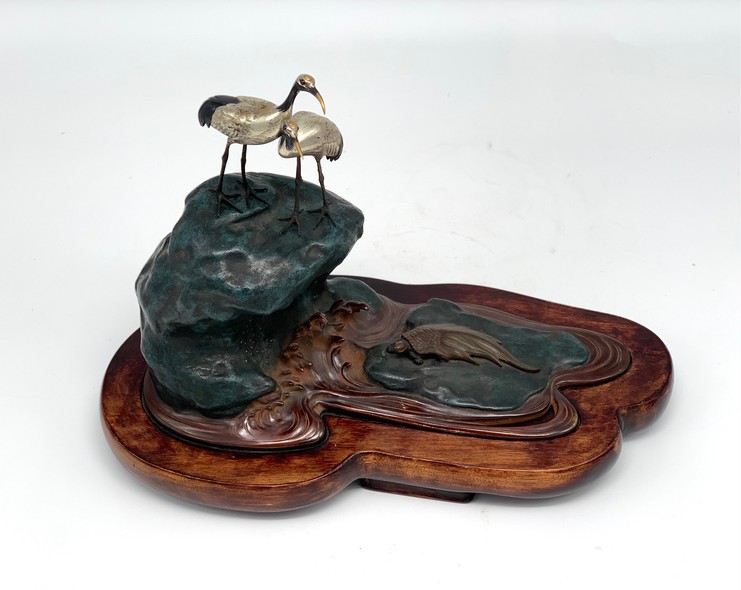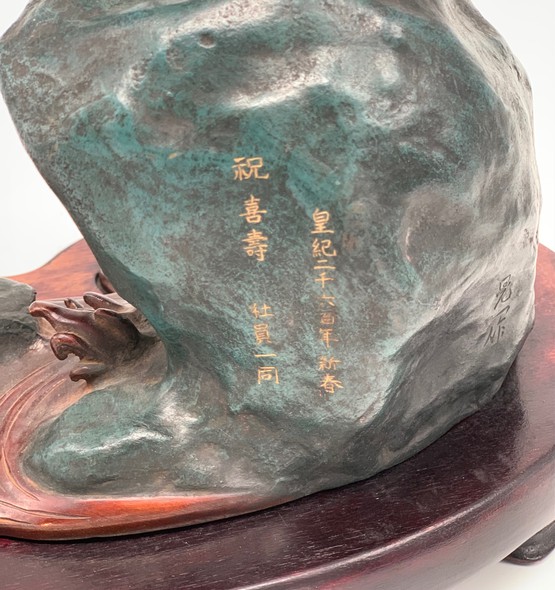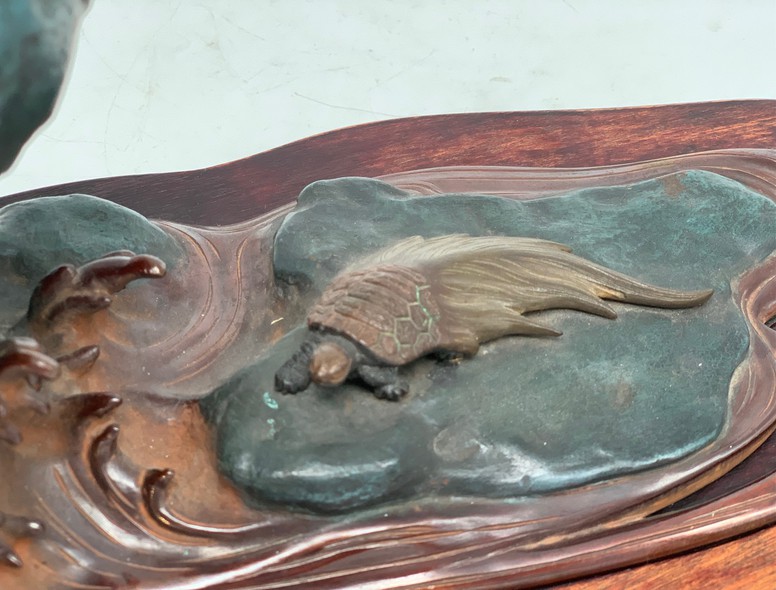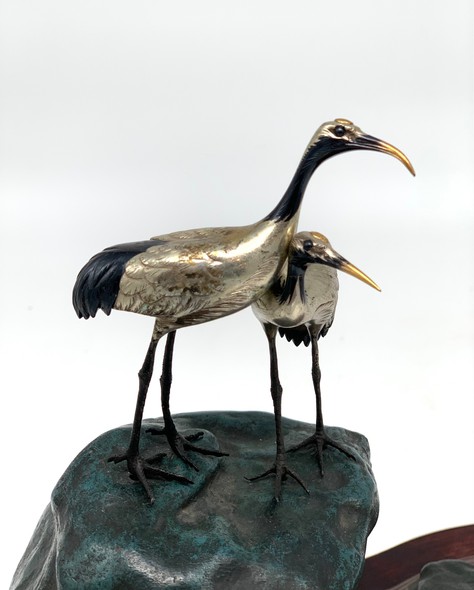 Antique composition "Cranes and turtle", bronze, patina, silvering. Japan, XX century
The sculpture personifies the wish for health, the cranes are 10,000 years old, the lamprey turtle is 1000 years old. This sculpture was presented to a high-ranking person on the 1940th New Year's Eve. The crane is a symbol of well-being, family, goodness, the turtle "in a cloak of grass" or "turtle with a fluffy tail" according to legend becomes a dragon or is its hybrid, also personifies motherhood, prosperity.