Antique figurine "Putti with a goatling"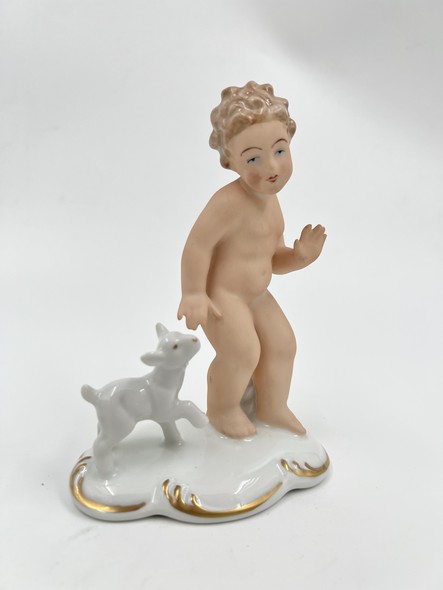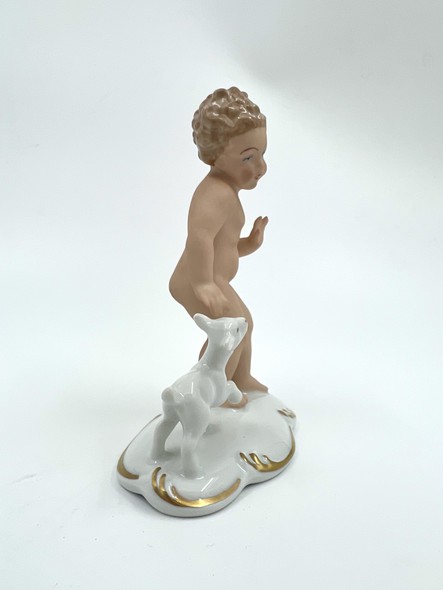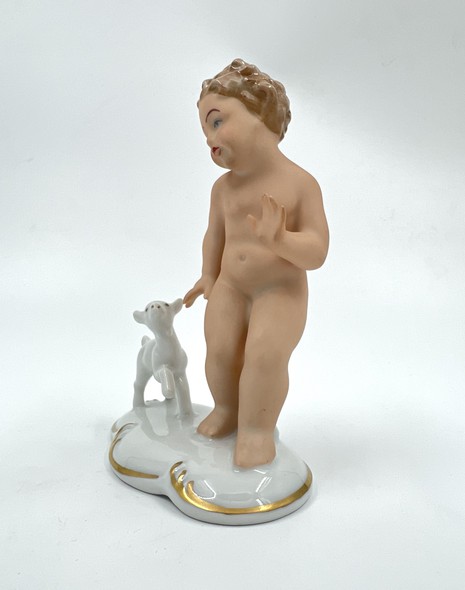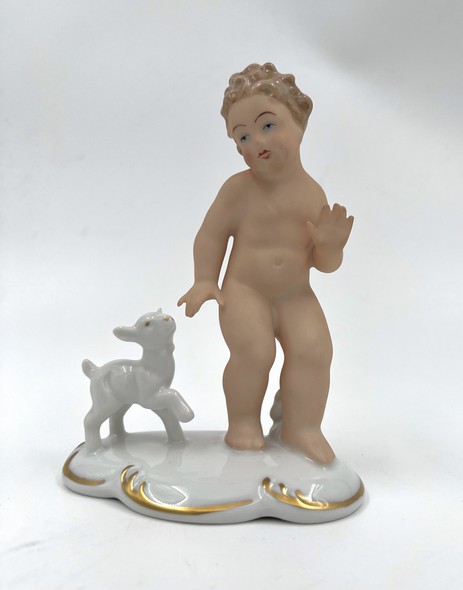 Antique figurine "Putti with a kid". Porcelain, underglaze, underglaze painting, gilding. Underglaze mark. There is a mark of the manufacturer Gerold Porzellan Bavaria. Germany, XX century.
The stigma is a shield topped with a crown and surrounded on both sides by something like grape leaves and clusters of grapes (thorns). The shield depicts the head of an animal (lion) with a ring in its mouth.
During the short years of production, Herold Porcellan produced products under different brands: green, blue, black and gold, the latter were used for export. The tone color of the brand presumably means a change of ownership or a certain period. Many products were branded Tettau, Bavaria. Other products were branded "Bavaria" (a region in Germany where many porcelain manufacturers were located). In the 19th century Often there was a stigma "Bavaria". After 1871 the words "Bavaria, Germany" were used. The "Made in Germany" mark was introduced after the passage of the McKinley Tariff Act of 1890.
Thus Heralds marked "Made in Germany" were produced between 1937 and October 1949, while "Made in West Germany" and "Made in Z. Germany" marks were used after the founding of the German Democratic Republic (October). 1949) and was used until October 1989.
Antique figurine "Putti with a goatling"
13 200

Added in Request List

Antique figurine "Putti with a goatling"Ref nr. 02_5774
Галерея «БерсоАнтик» принимает на комиссию и покупает предметы антиквариата!