Antique sculpture Durojin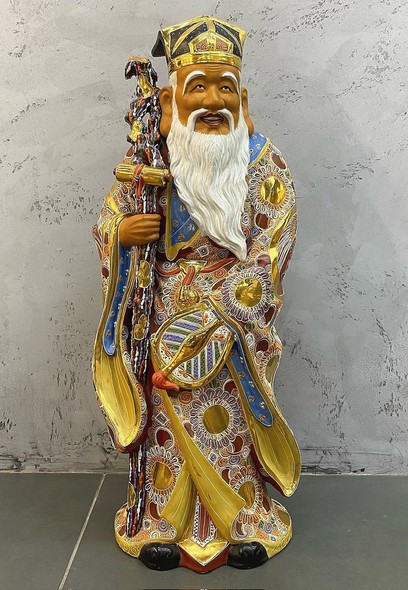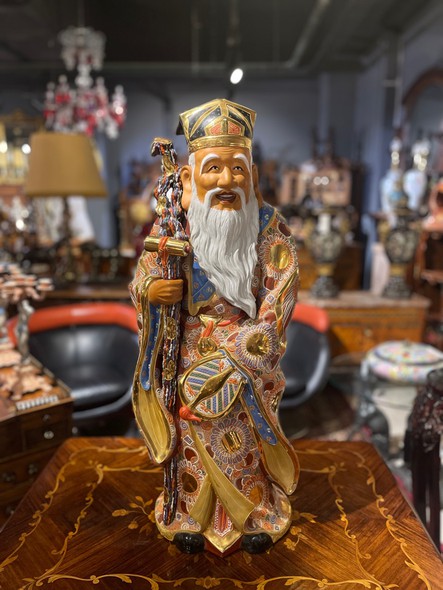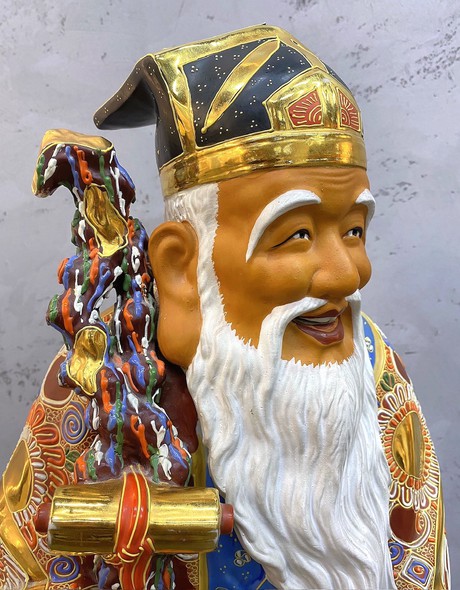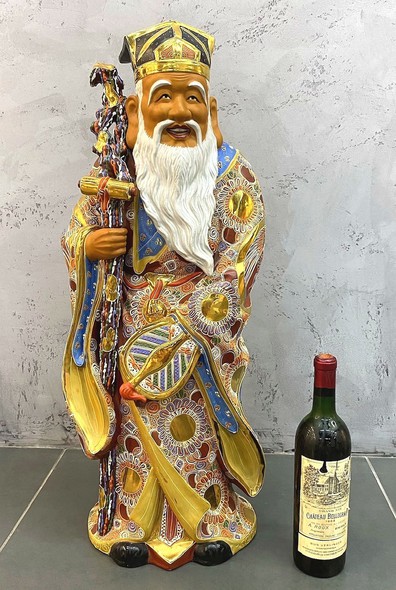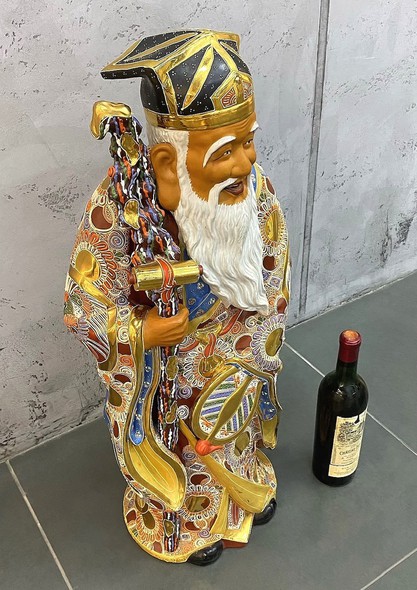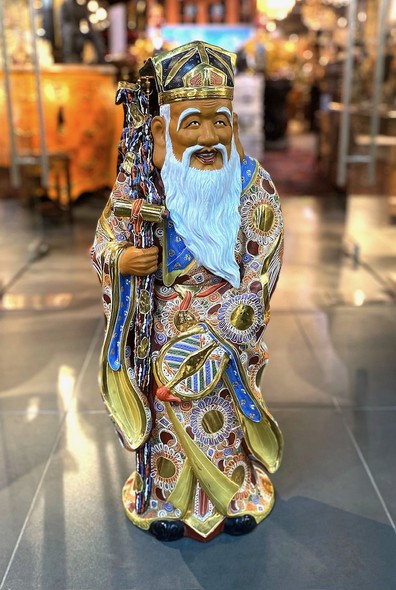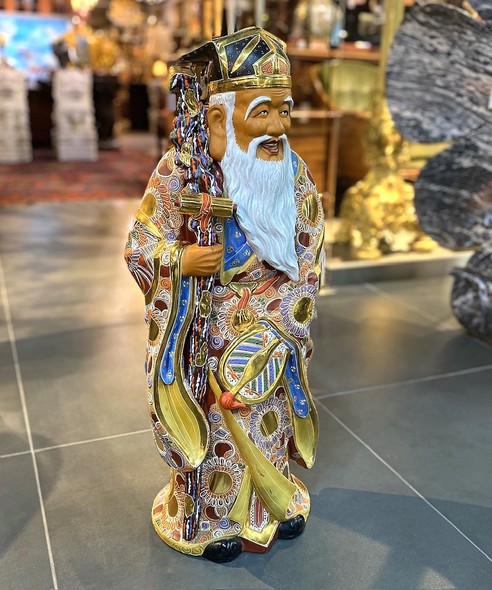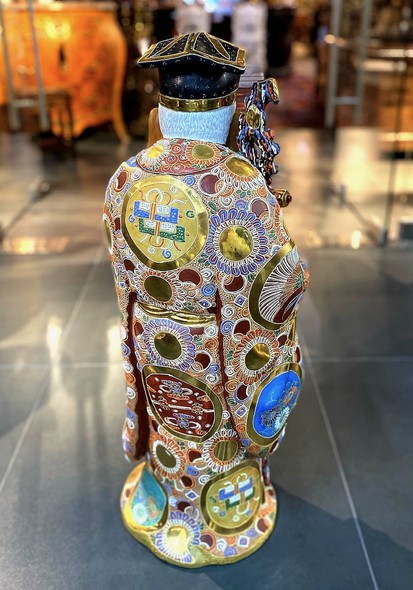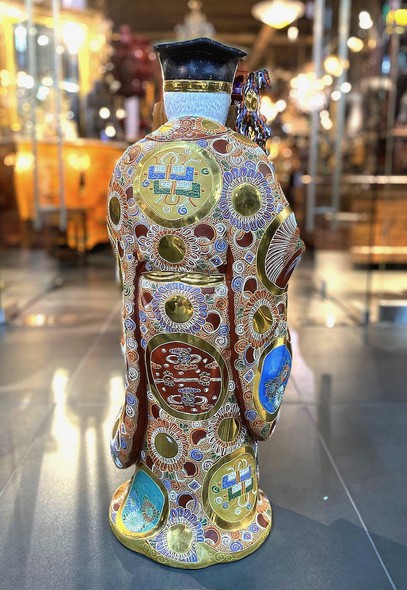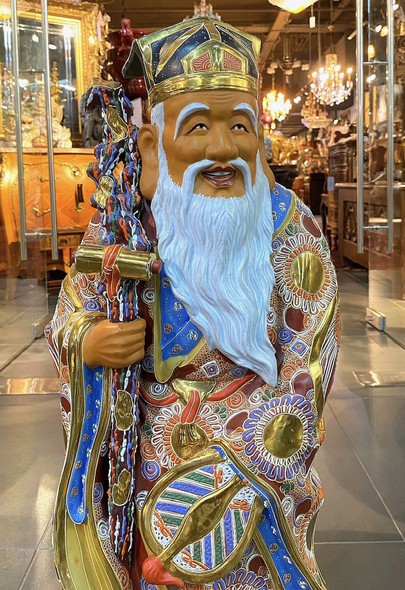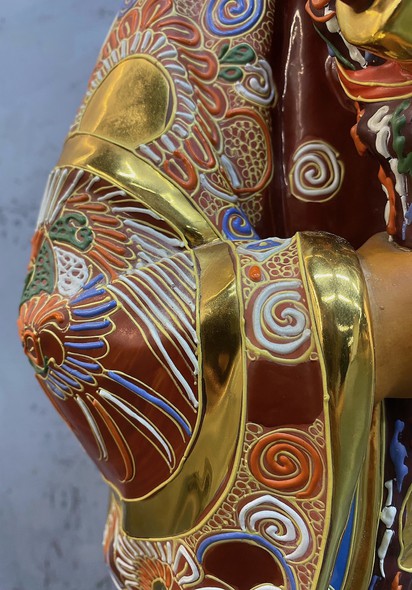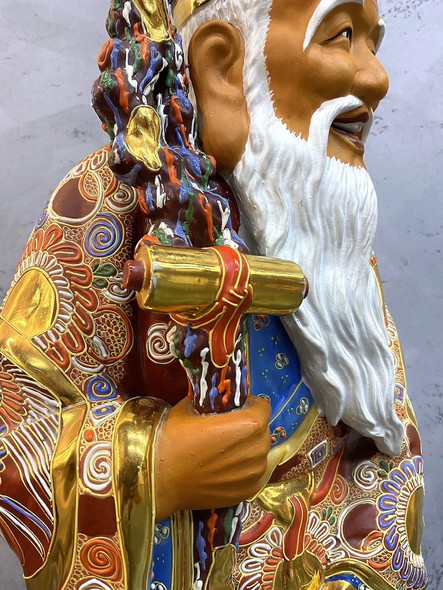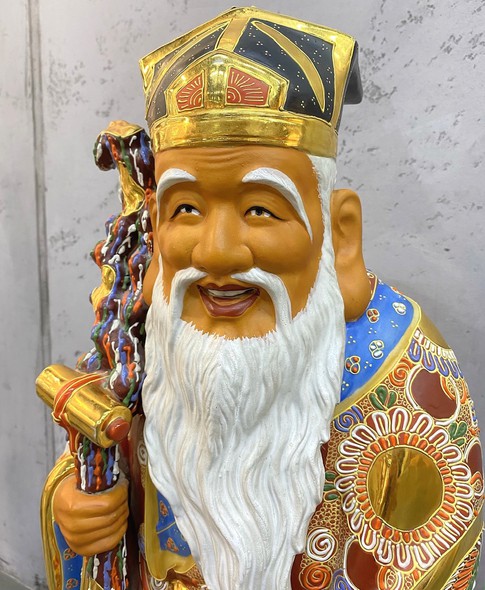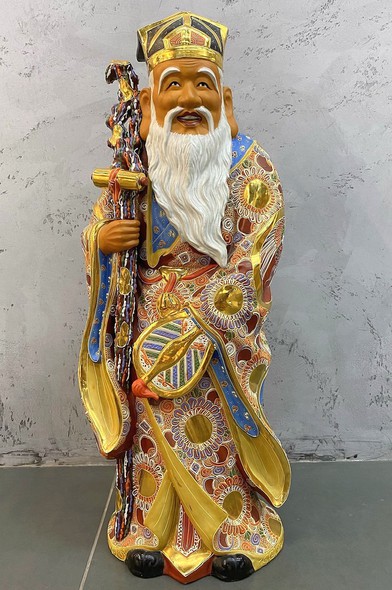 An antique large sculpture of the elder Jurojin, one of the seven wise men (gods of happiness). Ceramics, glaze, gilding, polychrome painting. Japan, XX century
A sculpture of this size is a real rarity. Jurojin is a deity who bestows wisdom, health, happiness. He is usually depicted as an elderly man with a snow-white beard, mustache and gray eyebrows. A distinctive feature of all Shinto deities is a wide smile on their faces. Jurojin is usually depicted with a staff, a scroll and a peach, and sometimes there is a figure of a deer next to him, which is also a conductor of divine power. In the hands of Jurojin is a gumbai, a fan of military leaders, or a magical artifact. His clothes are richly decorated, on his head is a monastic cap with patterns. Jurojin is the patron saint of healers, scientists, and students. Jurojin is marked, the brand of the workshop is at the bottom of the sculpture.
Antique sculpture Durojin
380 000

Added in Request List

antique sculpture DurojinRef nr. 02_7199
Галерея «БерсоАнтик» принимает на комиссию и покупает предметы антиквариата!