Antique Bible Lion sculpture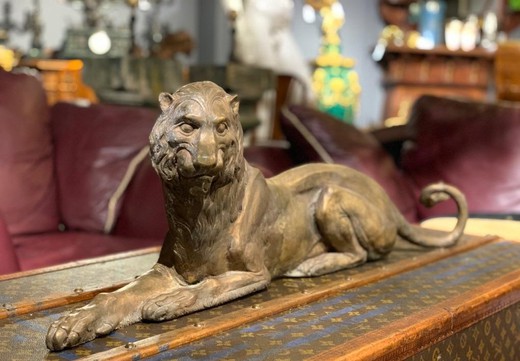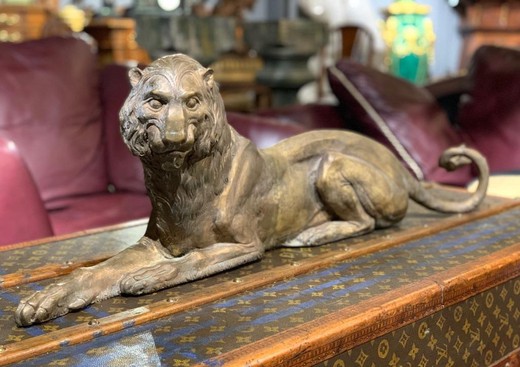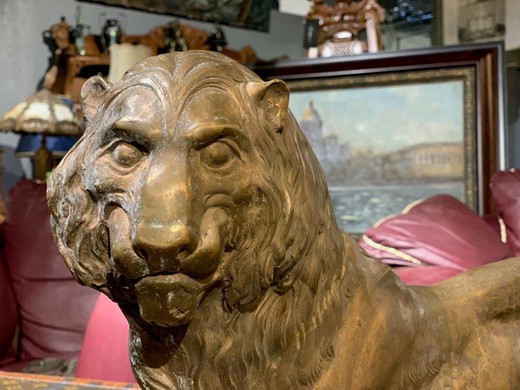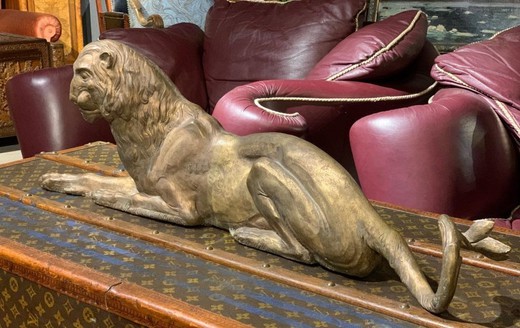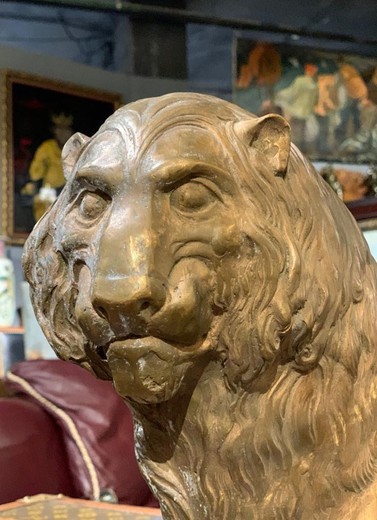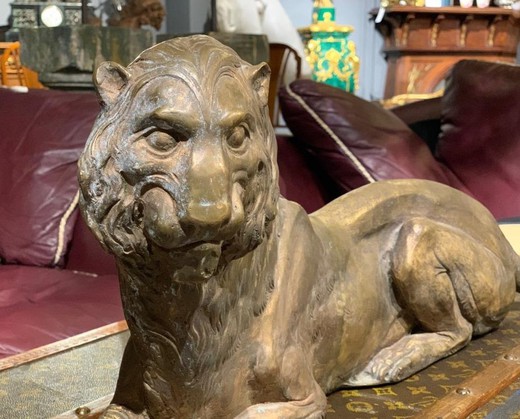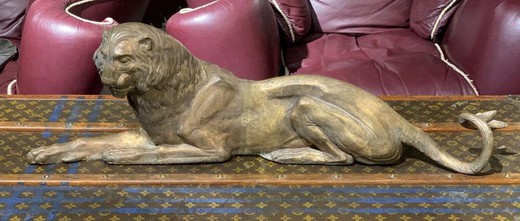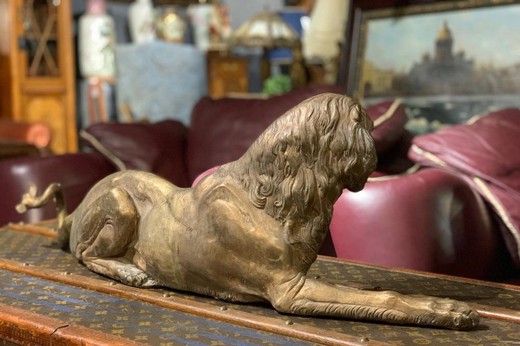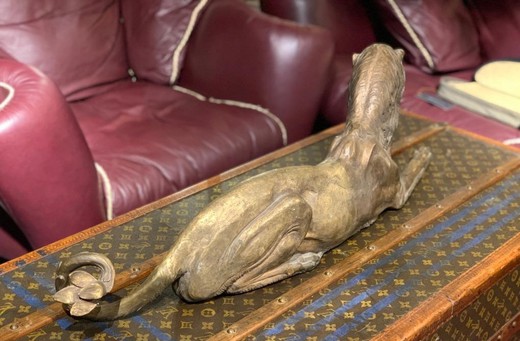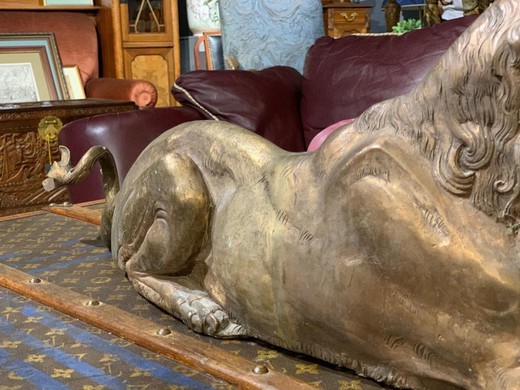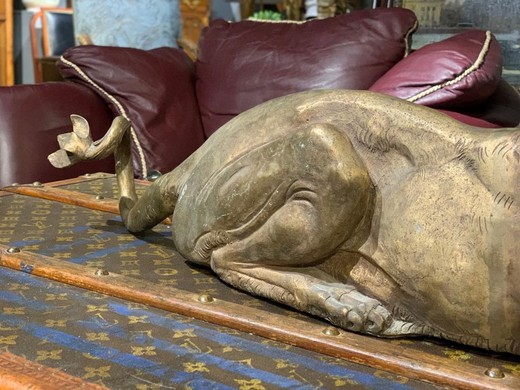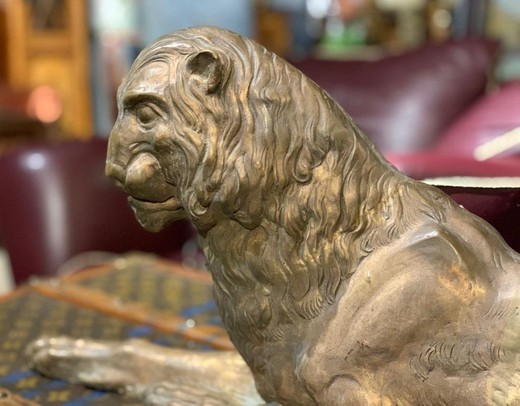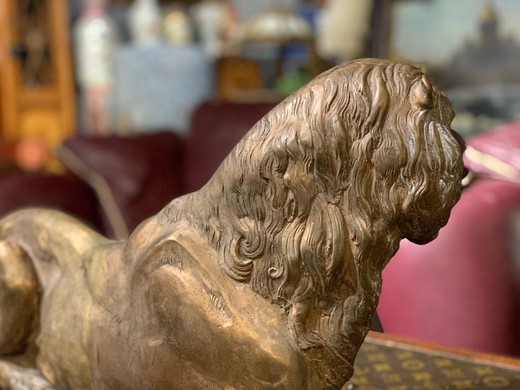 Antique sculpture "Lion". Bronze. Europe, XX century
Lion - quite often found in the pages of the Bible. The symbol of St. Mark or Jesus Christ, in addition to his royalty, he is also a dangerous predator, wild and ferocious. The appearance of a lion is greatness itself, a mane, a grin with shiny teeth, a heroic look. Lions are very brave animals, mostly with a reddish-brown color, their fearlessness has become a legend. Once lions were found on the banks of the Jordan River, the annual rallying of the river led to the fact that the animals left these places and became even more ferocious. The nobility and courage of the lion were sung by the poets of antiquity. Images of lions can be found in Egypt, on Babylonian and Assyrian statues. The lion from Western Asia is called shachal, the black lion, because has a black mane.
The lion is an image that is present in many eras and accompanies entire dynasties, decorating standards, banners, heraldry. The symbolic meaning of the lion is very ambiguous. In Christianity, the lion is the protector of the faith. In the Middle Ages, it was customary to believe that the lion sleeps with open eyes, so it never loses its vigilance. The cafderal sobs of the Middle Ages were decorated with sculptures of lions or griffins. Animal sculptures were often depicted supporting the base of the column, they are called stylophores, which is translated from Greek. means "supporting the column".
Issus was associated with a lion, with a royal principle, which is able to save Christians from a roaring lion - the devil. Leo is the emblem of the royal dignity of Christ, a tendency to loneliness, contemplation, solitude. The lion is also the personification of Saint Mark, one of the 4 evangelists, and the symbol of Venice. The Gospel of Mark told people about the royal origin of Jesus Christ, Venetian winged lions can be seen in many territories of Veneto. The lion is a symbol of the Christian saints San Vito and Saint Euphemia, whom the lions did not touch in the pit, as well as the prophet Daniel, whom they licked his feet. Saint Jerome took a splinter from the lion's paw, and the animal began to accompany him everywhere.
Leo can also be a negative symbol, the embodiment of evil, chaos. In the "Divine Comedy" the lion is the symbol of pride, a mortal sin.