Pair of vintage vases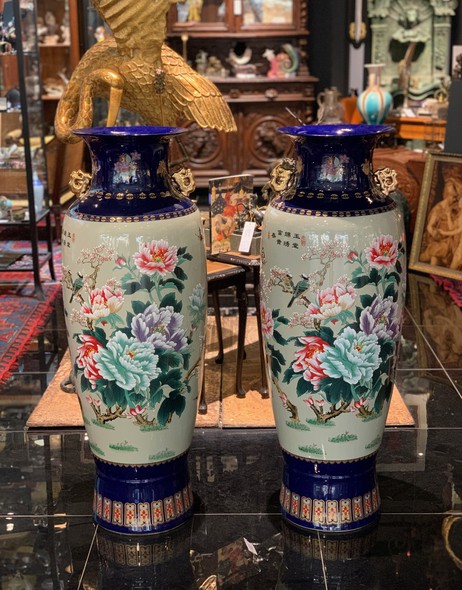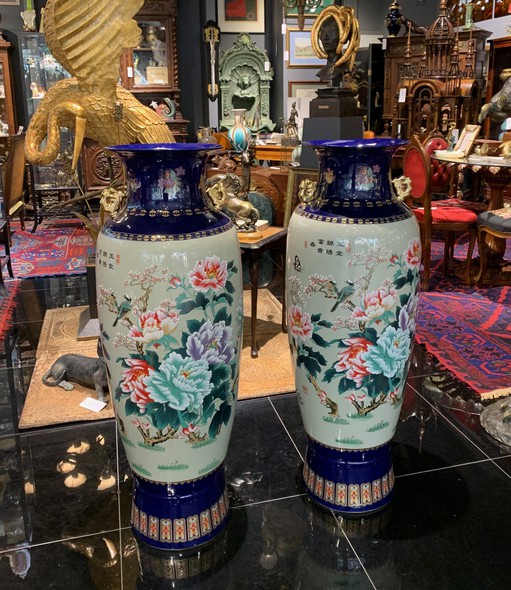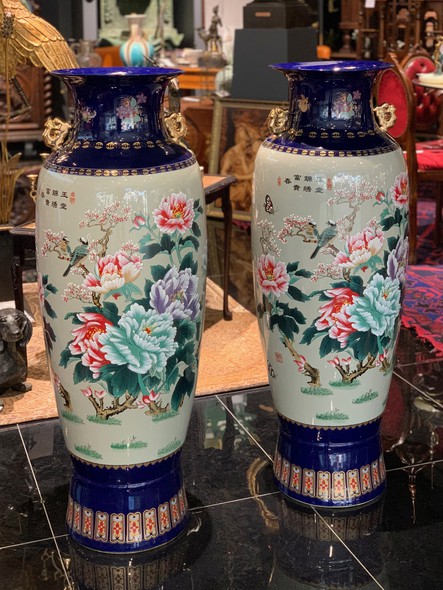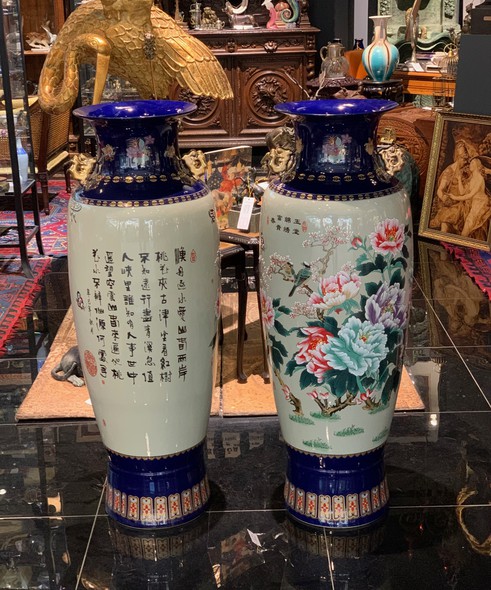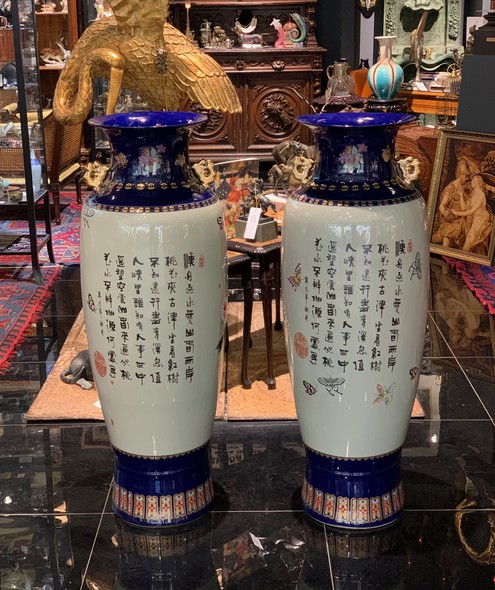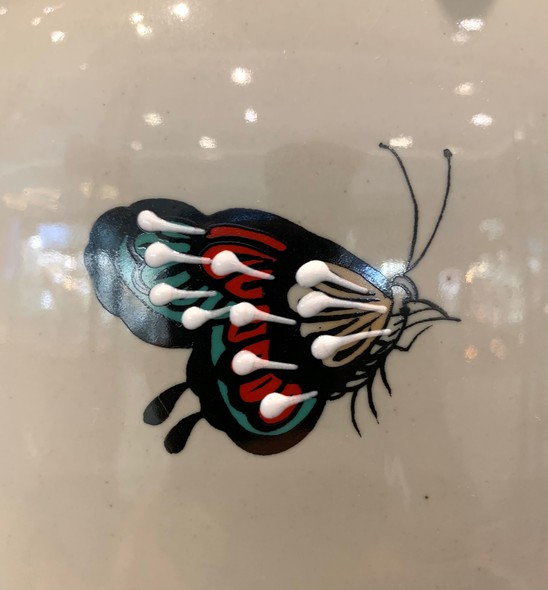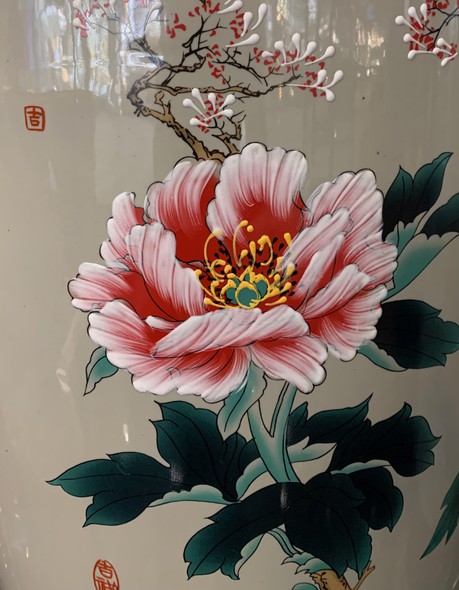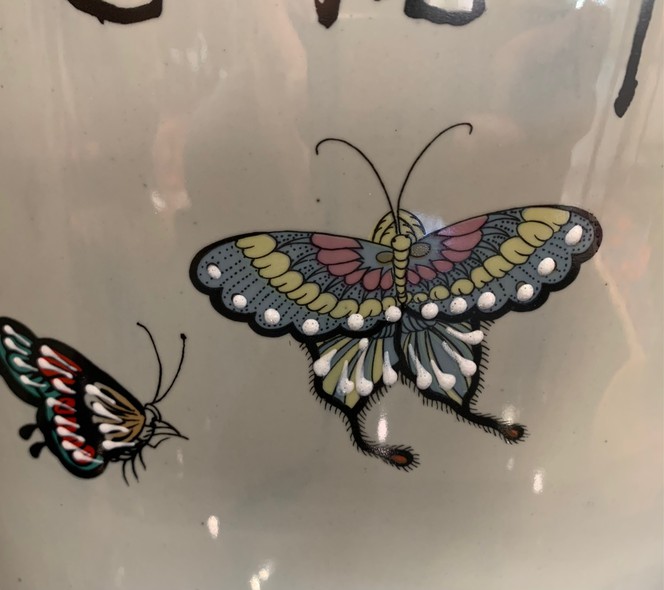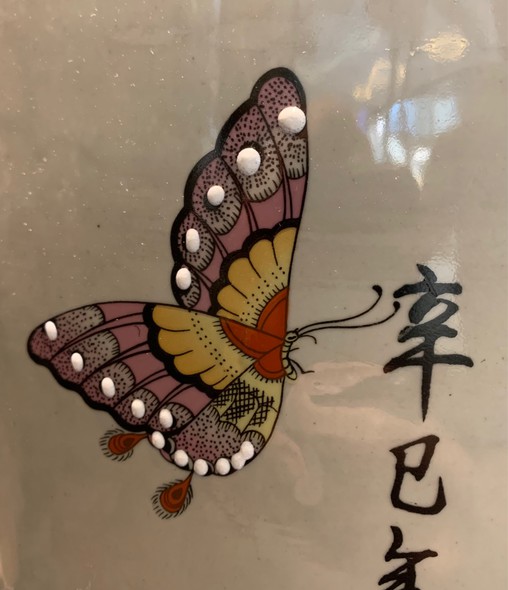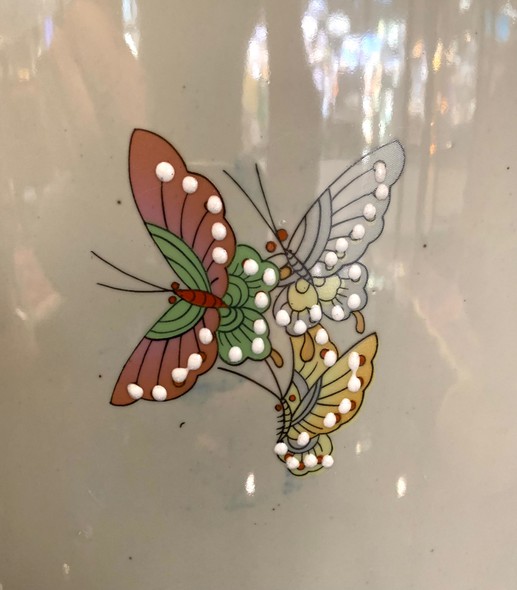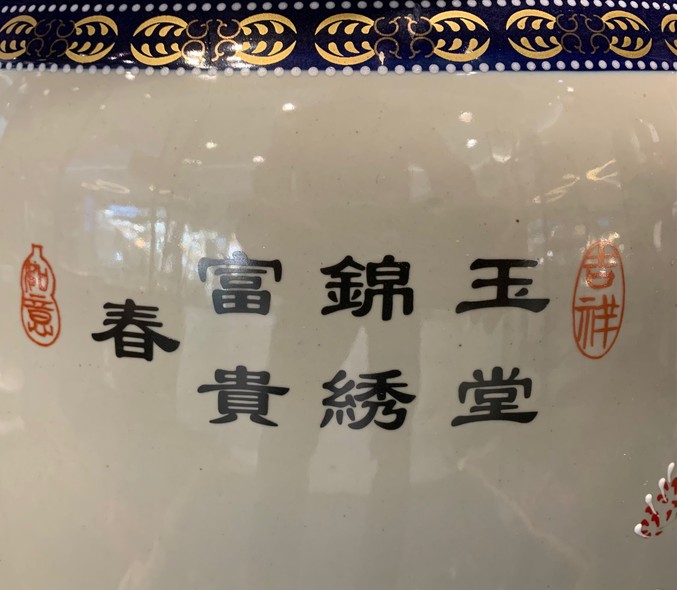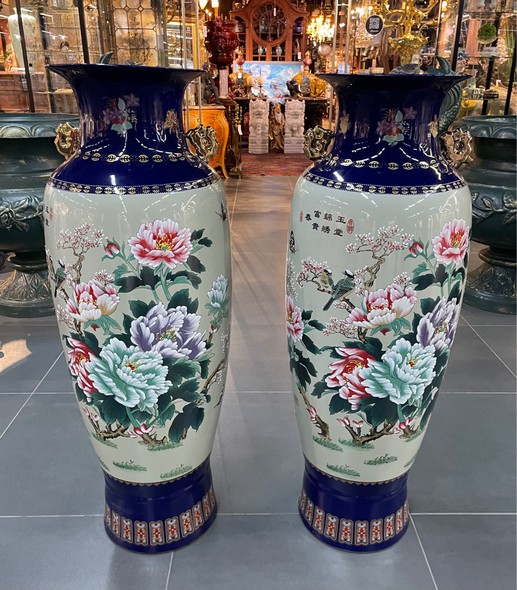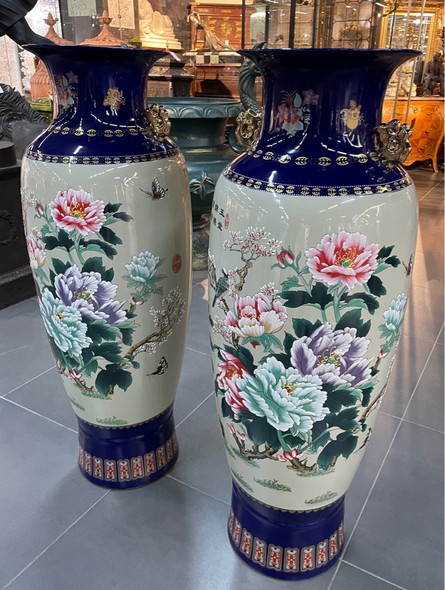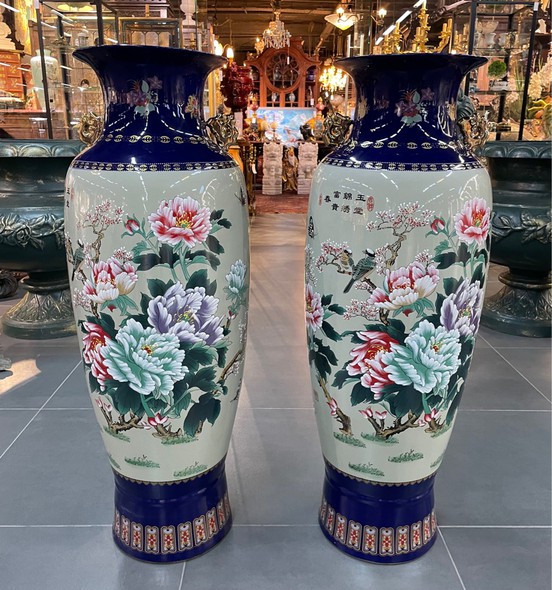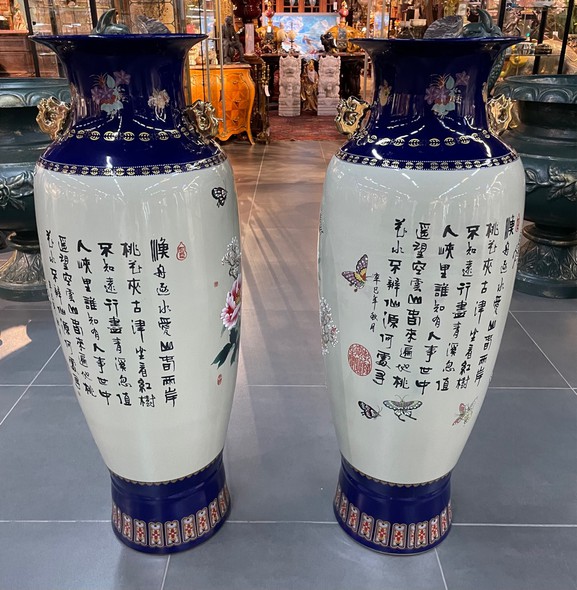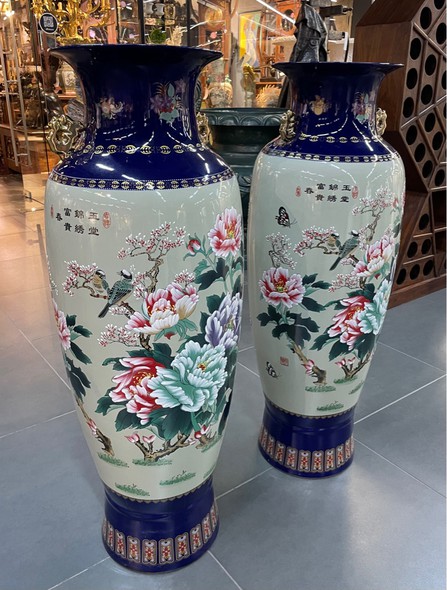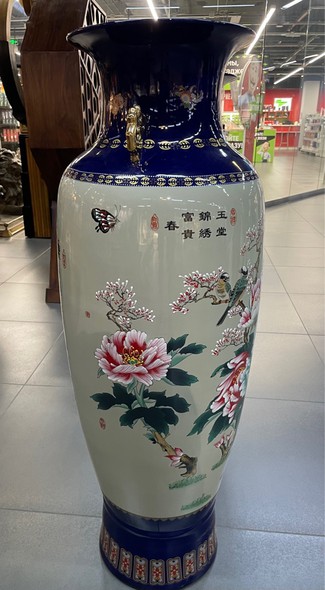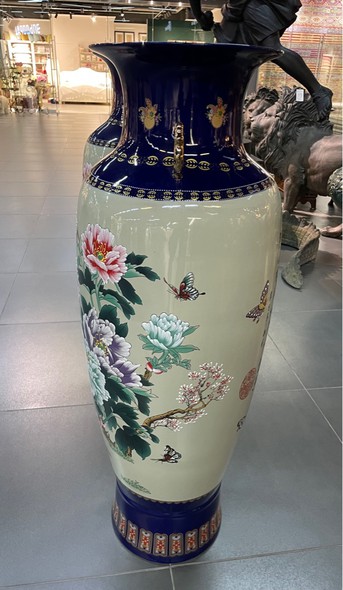 Pair of vintage vases. Made of porcelain, decorated with drawings in the form of peony flowers with birds. The meiping-shaped vases are decorated with gilded handles. China, XX century.
On one side of the vase, from the side of the drawing, there is an inscription: "玉堂錦绣富貴", which is considered an encrypted wish for well-being and wealth. The first two characters "玉堂" are sometimes used to formally address a wealthy family, and are literally translated as "jade hall".
On the other side of the body are written lines from the poem "Journey to Taoyuan" by Wang Wei from the Tang Dynasty:人。峡里谁 知有人事,世中遥望空云山。春来遍是桃花水,不辨仙源何处寻" (in some fragments, old-style characters and stylized characters were used). Let us take the liberty of providing a free translation: "Fishing boats chase water and love mountains and spring, peach blossoms from both sides go to Tianjin. Sitting and looking at the mangroves, I don't notice the distances and ignore the people as I go to Qingxi. Who knows that there are people in the gorge, and the world is looking at Mount Kongyun. When spring comes, the scent of peach blossoms is everywhere, but I don't know where to find the magic spring."
Pair of vintage vases
328 000

Added in Request List

Pair of vintage vasesRef nr. 88_1060
Галерея «БерсоАнтик» принимает на комиссию и покупает предметы антиквариата!