Antique bird cage "Dome"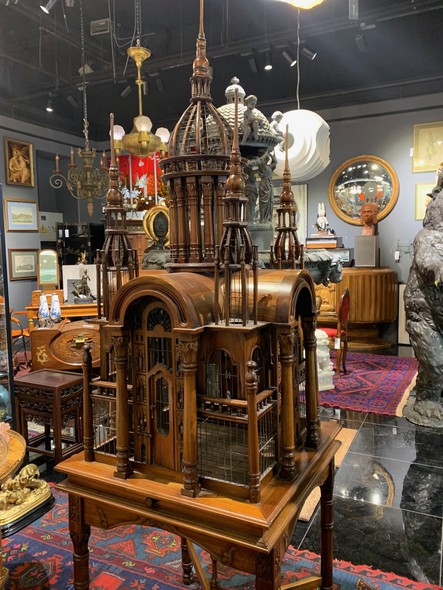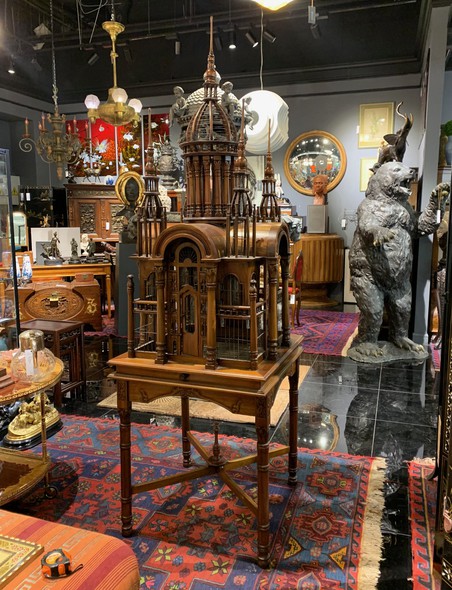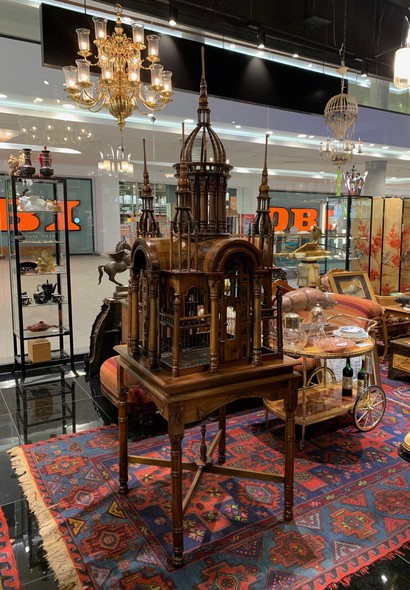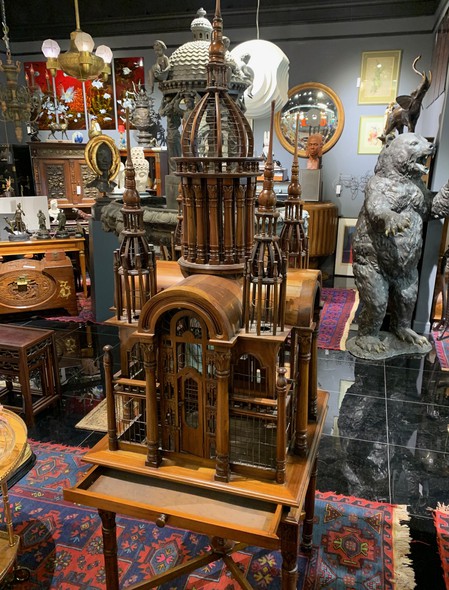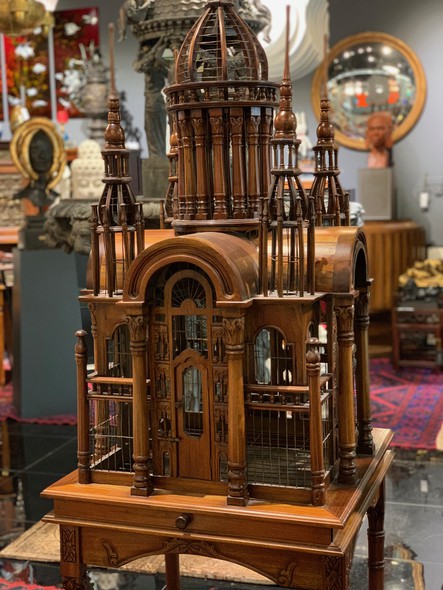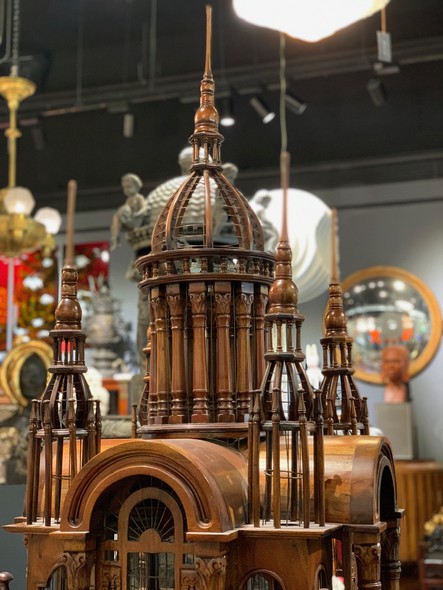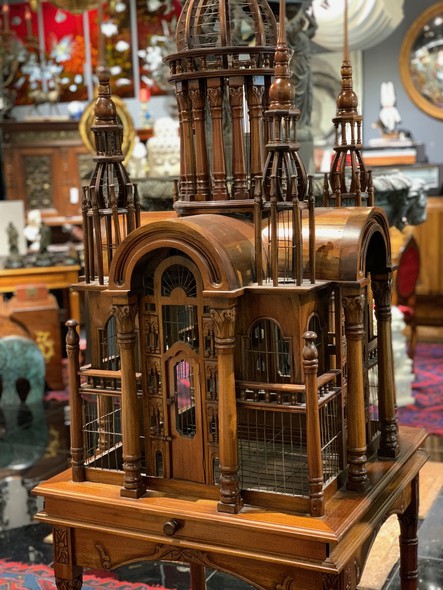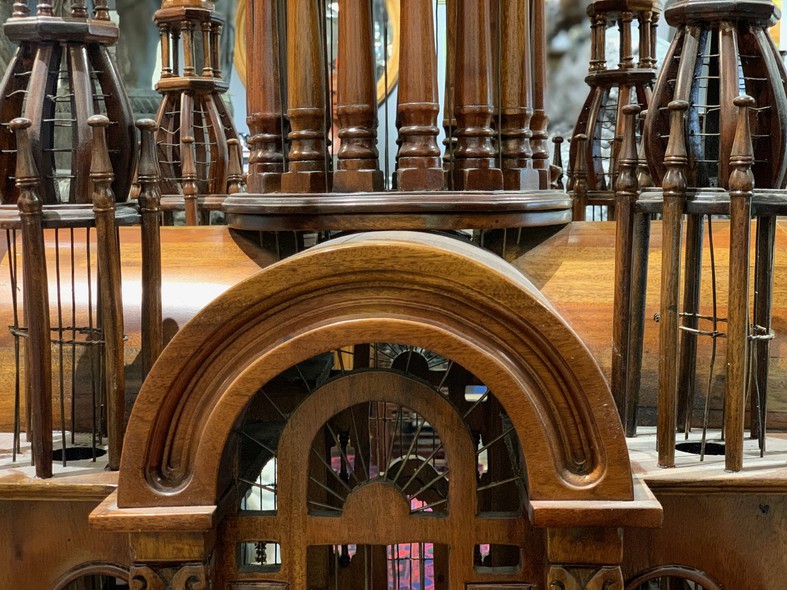 An antique bird cage of impressive size, a real work of art! An excellent decorative item that will complement the interior. Mahogany, carving. The cage is of noble French origin. 19th century
The cage is made in the form of a building with a central dome crowned with a finial, doors, and is complemented by an outbuilding with windows.