Antique paired sculptures "Phidias and Pericles"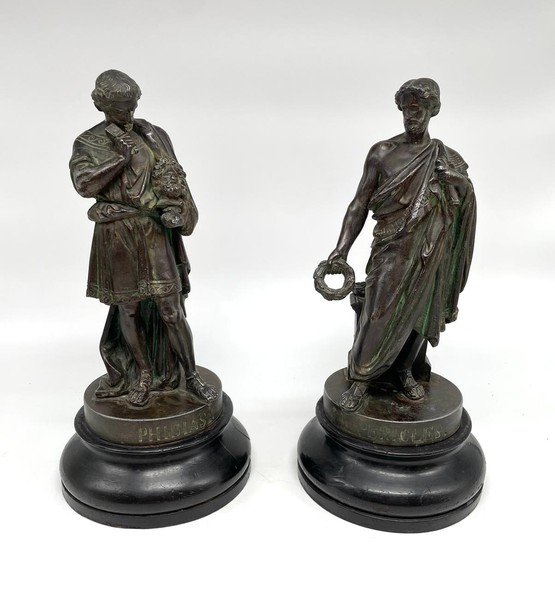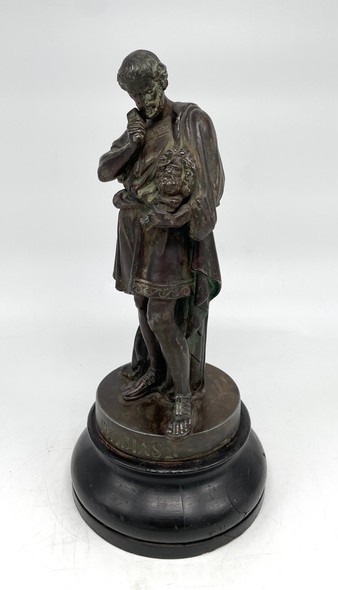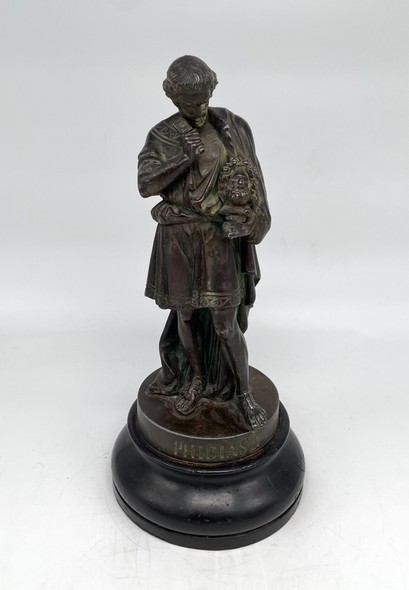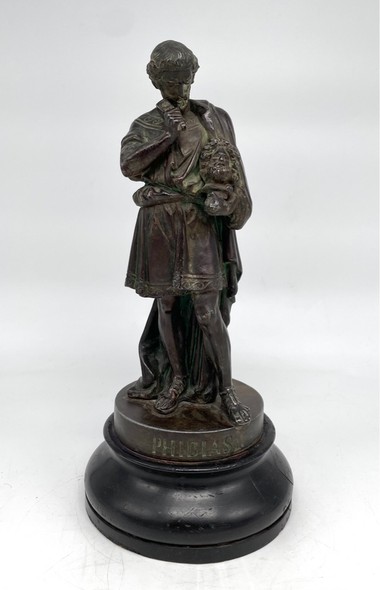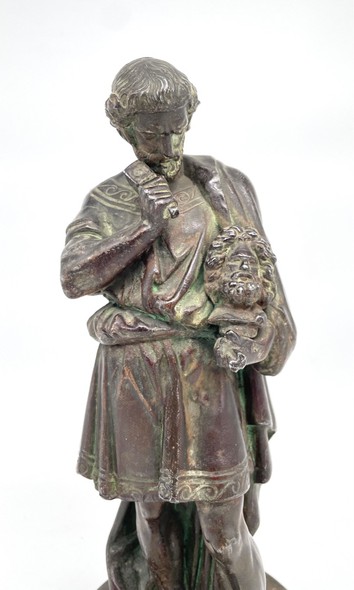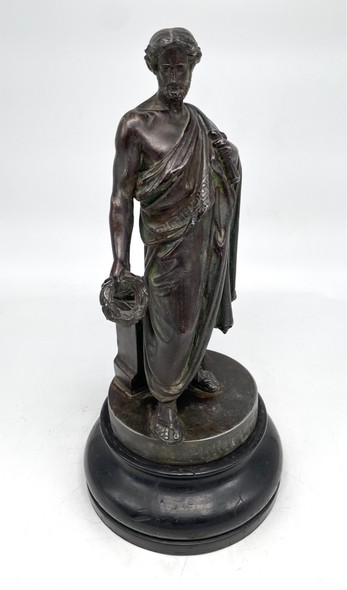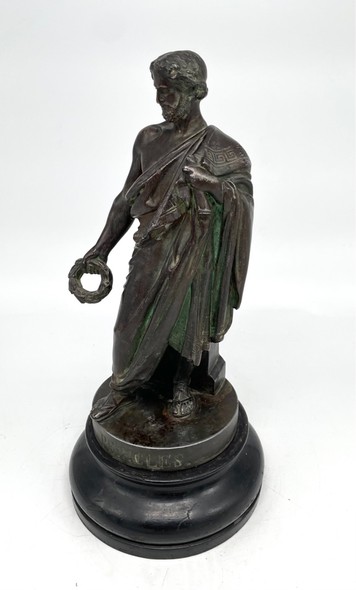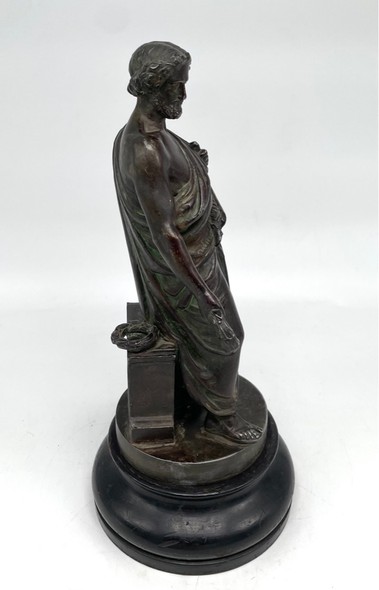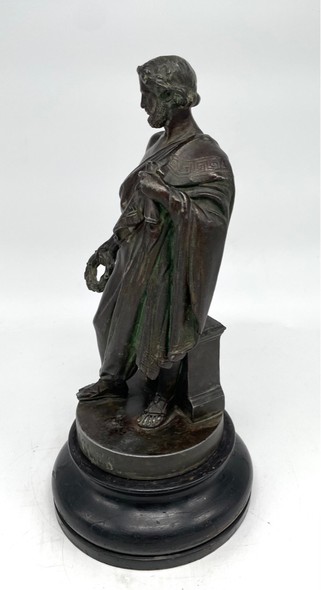 Antique pair sculptures on wooden pedestals. Made from spear. The sculptures represent the author's vision of two legendary figures of ancient Greece, two friends: the sculptor and architect Phidias and the famous commander Pericles. Europe, XX century.
The outstanding sculptor, architect and artist Phidias worked in Athens. His most famous works of art are the statues of Zeus in Olympia and Athena in the Parthenon. Responsible for the sculptural decoration of the Parthenon, from where the surviving masterpieces were taken to England by Lord Elgin. Phidias is also known for using the golden ratio and other achievements of mathematics and optics in his works.
Despite the outstanding contribution to the art of his native policy, Phidias was not loved by the inhabitants of Athens for his talent and friendship with the political heavyweight of the time, Pericles. Presumably, he was falsely accused by envious people and put to death in prison. The legendary philosopher Socrates will experience a similar sad fate in the future.
The famous Athenian orator and commander Pericles belonged to an ancient noble family, which did not prevent him from joining the democratic forces of the policy, and then leading them. Pericles held power solely due to his authority among the inhabitants and oratorical skills (he was elected to the role of strategist about 15 times in a row). It was thanks to the reforms of Pericles that ordinary citizens, in addition to the nobility, could apply for public office.
The Athenian commander also cared about art. Pericles maintained friendly relations with the intellectual and cultural elite of the policy, including Phidias. Pericles led a series of both successful wars for his native polis, and the Peloponnesian War, catastrophic for Athens, at the entrance of which a terrible plague broke out. The once beloved and respected Pericles in the eyes of citizens and intriguing politicians became the main culprit of the military failure and after some time, having lost power, having lost almost all his sons, other relatives and friends, he died surrounded by those few who remained with him.
Antique paired sculptures "Phidias and Pericles"
112 500

Added in Request List

Antique paired sculptures "Phidias and Pericles"Ref nr. 88_5350
Галерея «БерсоАнтик» принимает на комиссию и покупает предметы антиквариата!